The NorthEast ComicCon & Collectibles Extravaganza has consistently provided great value for admission by offering a diverse array of wicked cool vendors and exhibitors with a mix of vintage, modern, art and oddity along with lots of entertainment included.
The show opens at 4:00 pm on Friday March 15 with early birds admitted at 3:30, with the artists, and celebrities, and vendors room open until 8:00 pm also including gaming, kids activities and cosplay. The entire schedule is available online.
The entertainment included begins at 4:30 as author and video personality Johnny C kicks off the Panels with the CACN Creator Meet-Up. "Meet as many like-minded Creative folks as possible. Meet that next great collaborator that can help you make your ideas to the next level: Reality," says Johnny C of the Creator After Con Network (CACN). "This gathering can help you put you on the path to going Pro, but in the least help you meet like minded creative individuals with a motivation and drive to do more. Artist Bring your Portfolios, Writers Bring Samples, Everyone bring your Business Cards for this fun, social event."
Johnny hosts numerous activities over the weekend including the ComicsCon Battle Royale, a competition of amateur and professional stand up comedians for cash prizes beginning with the Friday preliminaries at 5:00 and 6:30 pm with the first semi-final at 7:45 pm.
Friday will also feature a performance by Tony Wilson, known as the Young James Brown, a protege of James Brown performing in the Courtyard at 6:00 pm. An impersonator beyond belief, Tony is presented at NEComicCon by the Regent Theatre in Arlington MA, where Tony regularly does a full show.
After the show floor closes the Friday night concert afterparty fun continues in the courtyard where Farscape star Gigi Edgley performs songs backed up by musicians Mick & Derek Lawless of the Reckless Hearts, followed by Fan Karaoke with Gigi until 10:00 pm. Admission to the concert afterparty is included in Friday and weekend admissions.
Saturday's entertainment included begins at 10:00 am with early birds entering at 9:30, with the exhibitors, artists and celebrities rooms open until 6:00 pm. Daytime entertainment Panels include a Q&A with Farscape star Gigi Edgley, a Q&A with comedian and voice actor Gilbert Gottfried, comedian Mark Gallagher's Fraudio Commentary live podcast recording and Johnny C's Sketch Off.
Cosplay activities include the Create-A-Character Costume contest, Cosplay with a Back Story, the Kids Costume parade and Onstage pose-offs, plus photo ops with the Flying Ford Anglia from the Harry Potter Movies and Puppets from the Bill Diamond Collection including Audrey Two, Mike from Monsters Inc and original Muppets .
Comedy competition as day two of the ComicsCon Battle Royale rages on with cash prizes to the daily and weekend winners as pros and amateurs compete for the laughs and the audience is the judge.
On the Courtyard stage, we highlight young performers and songwriters who add their fandom love to their musical styles and we proudly present Tiffany Hulse and Kate Eppers Saturday afternoon. Another performance by Tony Wilson graces the Courtyard stage.
Also included in admission all weekend is mask making workshops with master mask maker Eric Bornstein, as he explains how to craft for parades, theatre or cosplay.
Kim Luiso works with children in our Kidz area, teaching crafts and creative play with parental supervision all weekend. The Game Underground provides vintage and modern gaming for all ages.
Kadrolsha Ona, Queen of the Paranormal, will be joined by other members of her Paranormal News Network broadcasting from the event, along with sharing stories with fans of the paranormal.
Awesome artists like Joe St. Pierre (Spider-Man), Keith Champagne (JLA, Stranger Things), Guy Gilchrist (Nancy) and others will be meeting fans all weekend.
Although the exhibitors, artists and celebrities pack it in at 6:00 pm, the fun continues with a special Saturday night performance at 6:30 pm by Roger Kabler, The Spirit of Robin Williams, filming a live concert segment for the upcoming movie "Being Robin," stand up comedy that needs to be seen and heard to be believed.
The fun continues as Nicholas Brendon, Xander from "Buffy The Vampire Slayer" hosts a special VIP reception with Karaoke with fans Saturday night starting at 8:30.
And in the Courtyard, the Concert Saturday night begins at 7:00 pm with the instru-mental surf sock n roll of Tsunami of Sound, followed by the Kaiju Hard Rockin Rock n Roll of GWELL-O in fun craziness. Boston's favorite sons, The FOOLS close the evening fun with a "World Dance Party" singing their hit "Life Sucks and Then You Die" and everyone sings along.
Each day we also feature Careers in the Creative Arts sessions. Sunday panels include Ann Robinson, star of the original 1953 film "The War of The Worlds" and join Chris Rankin aka Percy Weasley to learn how to use a magic wand in a Harry Potter film, with assistance from OrchardWorks Magic Wands, and many young wizards who may wish to participate onstage with Chris.
Tickets and VIP experiences on sale now at NEComicCons.com
Entertainment Included in the Fun at NEComicCon March 15-17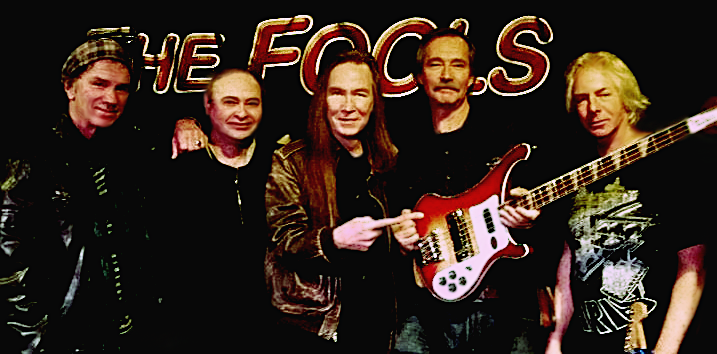 THE FOOLS In Concert
The Fools known for their hits "Life Sucks and Then You Die," "World Dance Party," "Night For Beautiful Girls" and "Psycho Chicken" perform with guests Lame Genie, beginning at 8:00 pm on Friday the 13th (of March) as the Concert After Party included in Friday and Weekend Admission, $20 at door,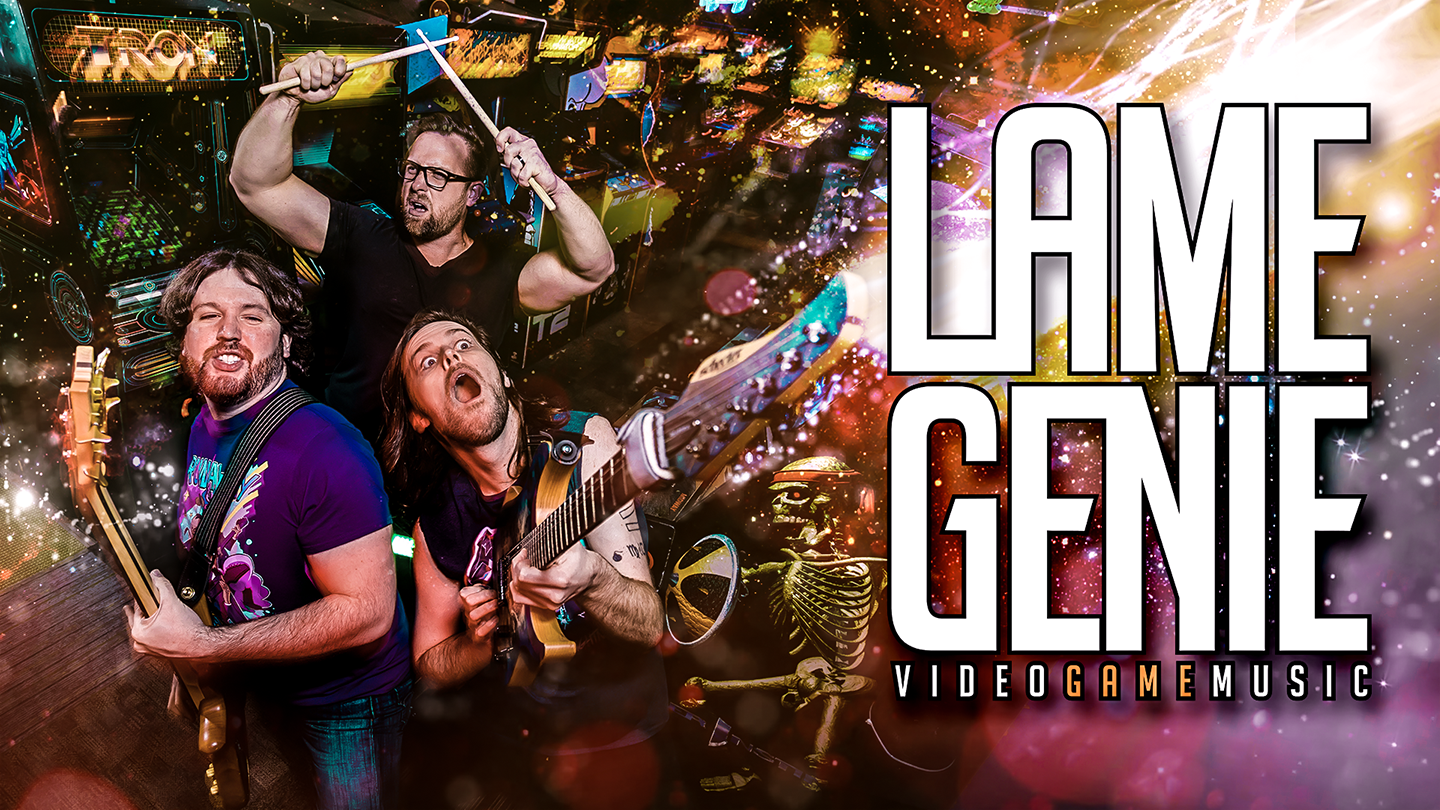 LAME GENIE In Concert
9:30 pm on Saturday March 14th as part of the Concert After Party, following the Celeb Fan-tasy Karaoke, included in Saturday and Weekend Admission, $20 at door,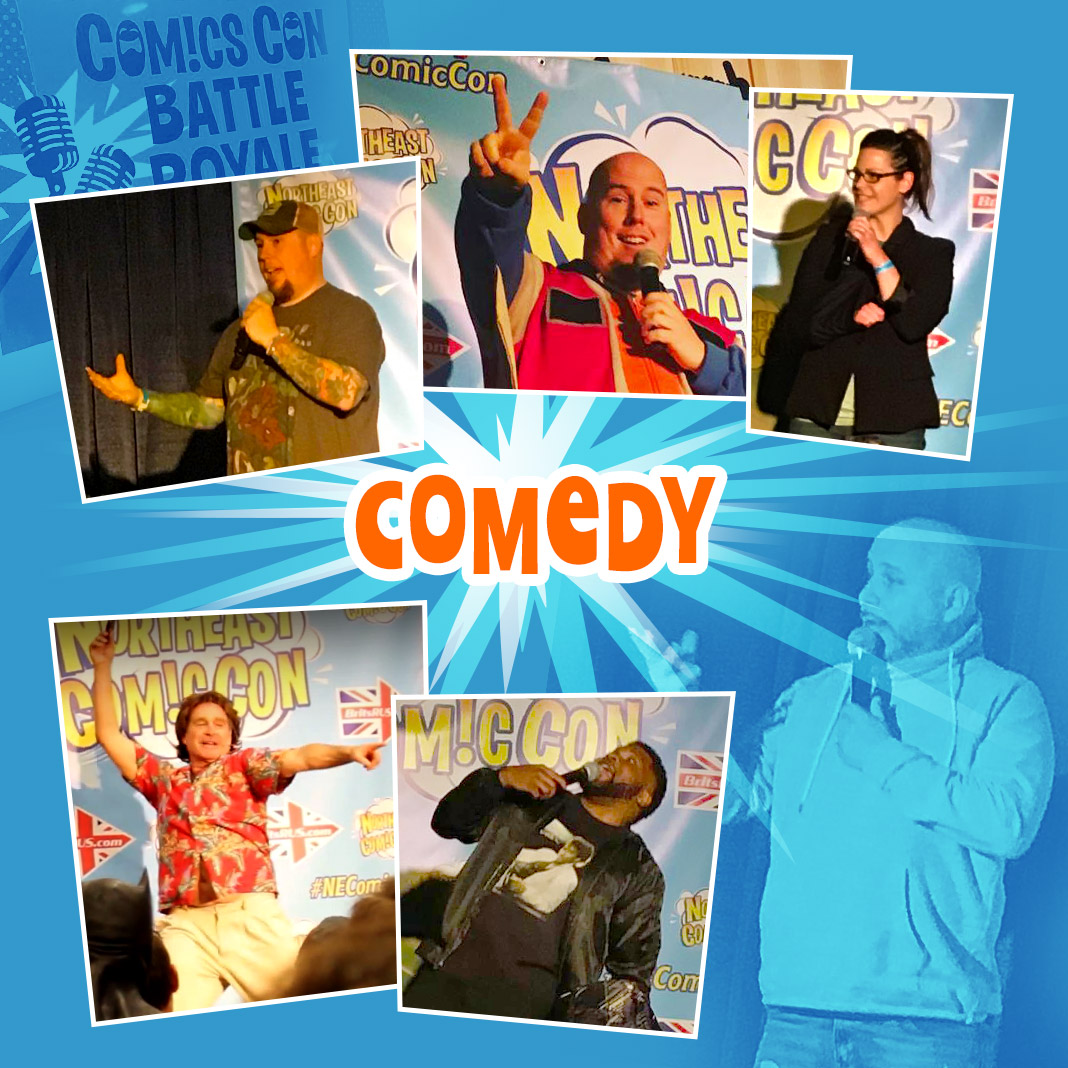 Stand Up Comedy Battle Royale
Stand-Up Comedy Competition All Weekend – Preliminaries Daily $100 Daily Prize – $500 Weekend Prize You be Funny, Win My Money Winner chosen by AUDIENCE Response Only Currently Signed up to Compete: Mona Forgione, Ralphie Joyal, Cody Webb and George Newton have signed up already and someone is going home with the cash. If you think you are funnier than these folks, than Come Win the Money.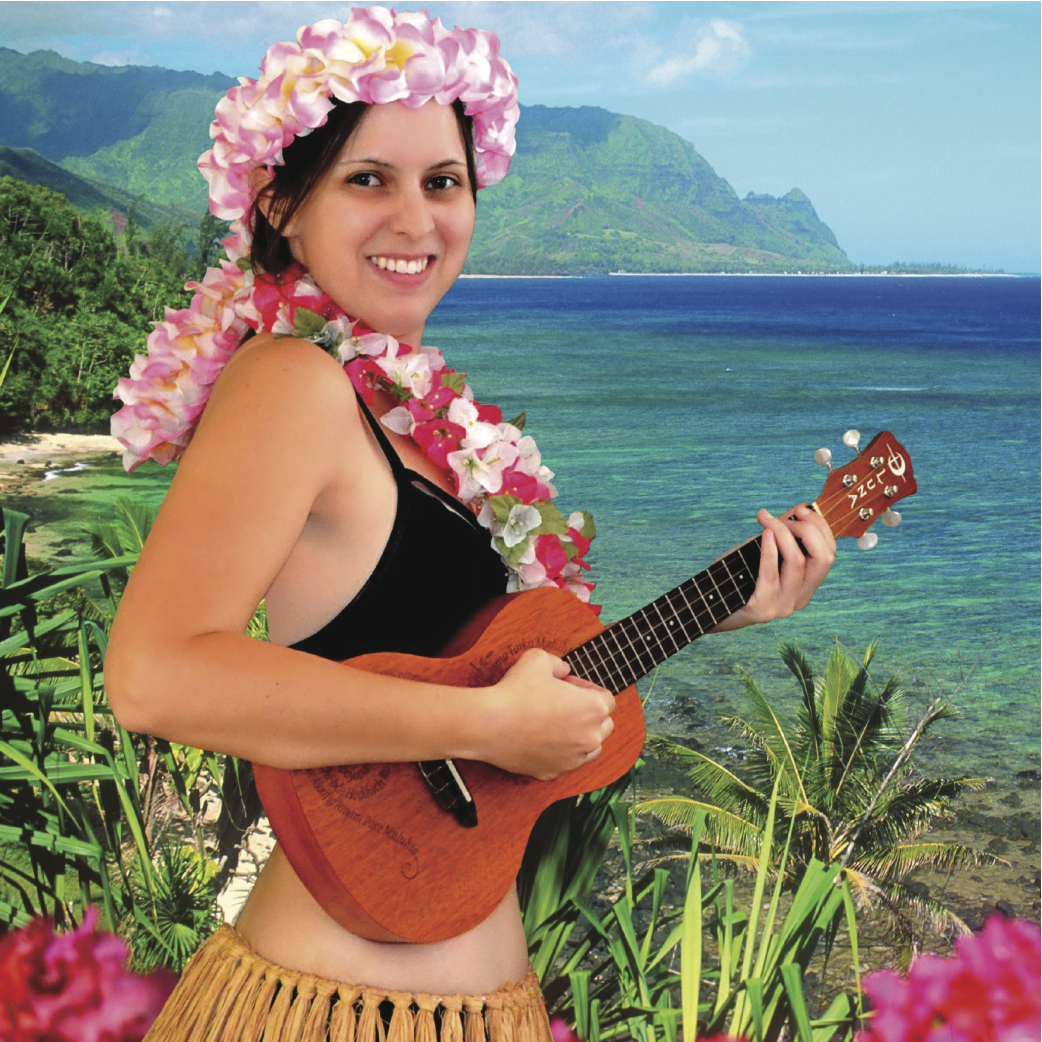 TIFFANY HULSE UkeAlong
Tiffany Hulse performs her original songs on Ukelele from her 13 CD releases ... Tiff presents our new, first ever UkeAlong at Northeast Comic Con! Everyone who brings a ukulele can stand on stage and play songs together for the audience. Bring your own Uke, wear your favorite costume (not required), and strum along to "Brown Eyed Girl", "Let it Be", "The Lion Sleeps Tonight", and "Free Fallin". No age restrictions! If you can play ukulele, you can be a part of our UkeAlong! Included with NECC ticket purchase! Ukuleles will not be provided, so please bring your own if you plan on participating. Sunday, March 15th at 1pm on the Main Stage. Visit www.TiffanyHulse.com/UkeAlong to learn the songs ahead of time.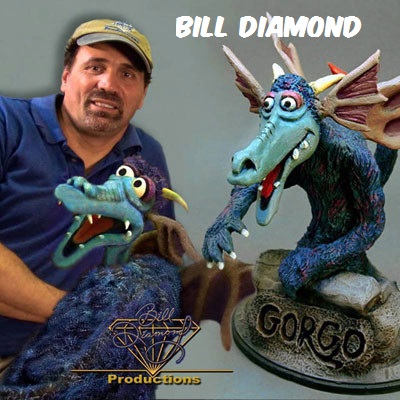 BILL DIAMOND
Emmy Award winning artist and puppeteer, Bill Diamond brings a great array of photo op props for all ages, along with Puppets for play and for sale. Bill worked on The Dark Crystal, Little Shop of Horrors, Fraggle Rock, Monsters Inc, Farscape and many others.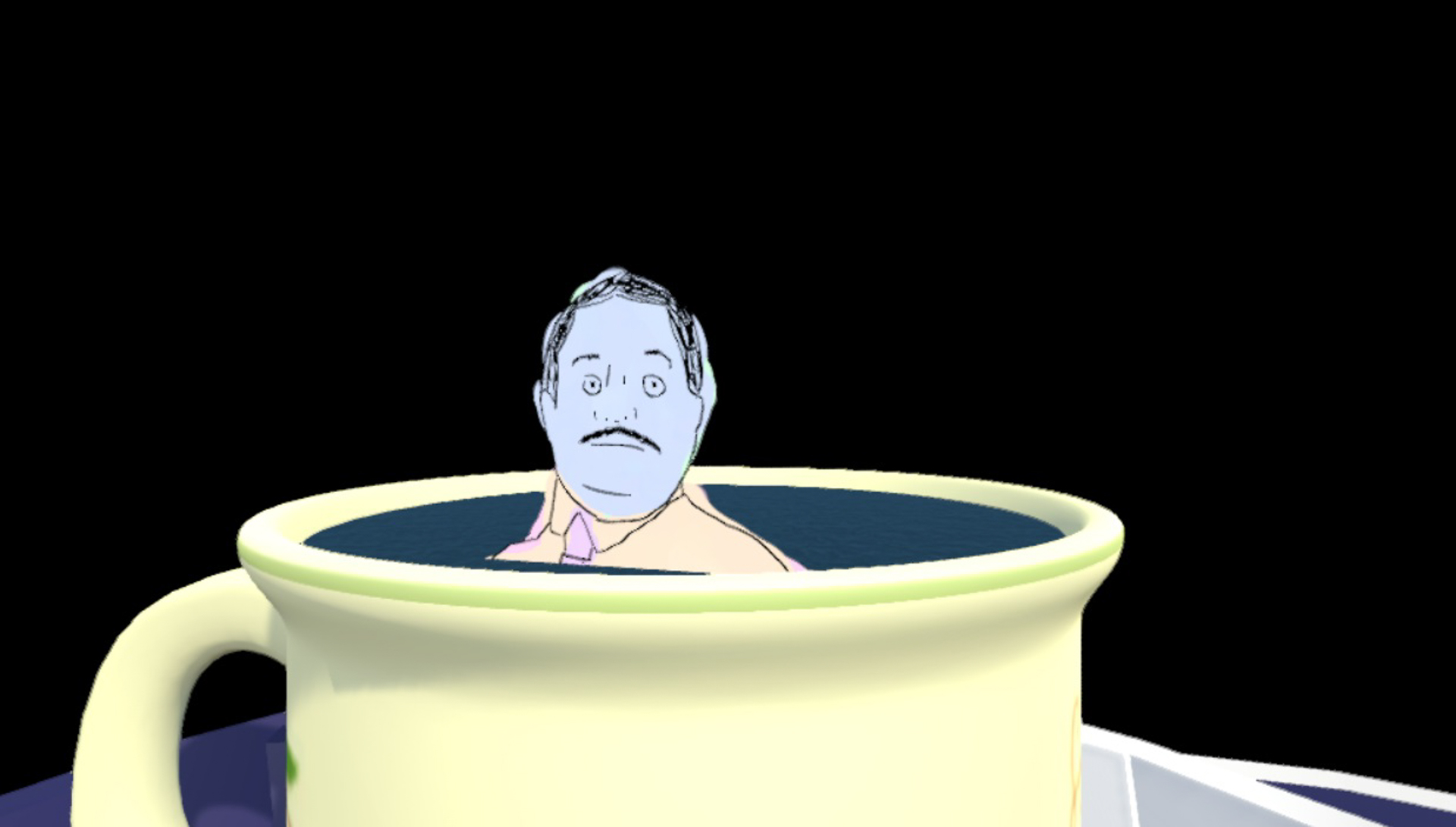 DEEP LEARNING WITH MERRILL GRAMBELL
Will Brierly's Artificial Intelligence Bot Talk show on stage with celebrities, host Merrill Grambrell interviews from inside a CoffeCup on a screen in real time ... having performed at our previous show, Merrill is back and will entertain at 4:00 pm on Saturday Nov. 30. Don't miss it.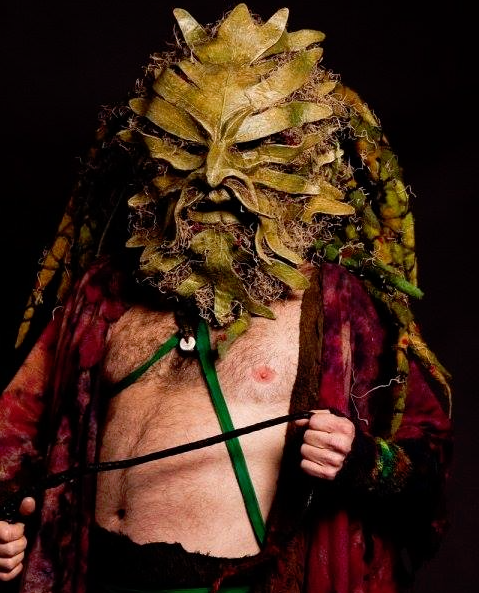 ERIC BORNSTEIN
Behind the Mask Studio will be offering mask making classes, workshops and awesome masks for sale ... Eric also does commission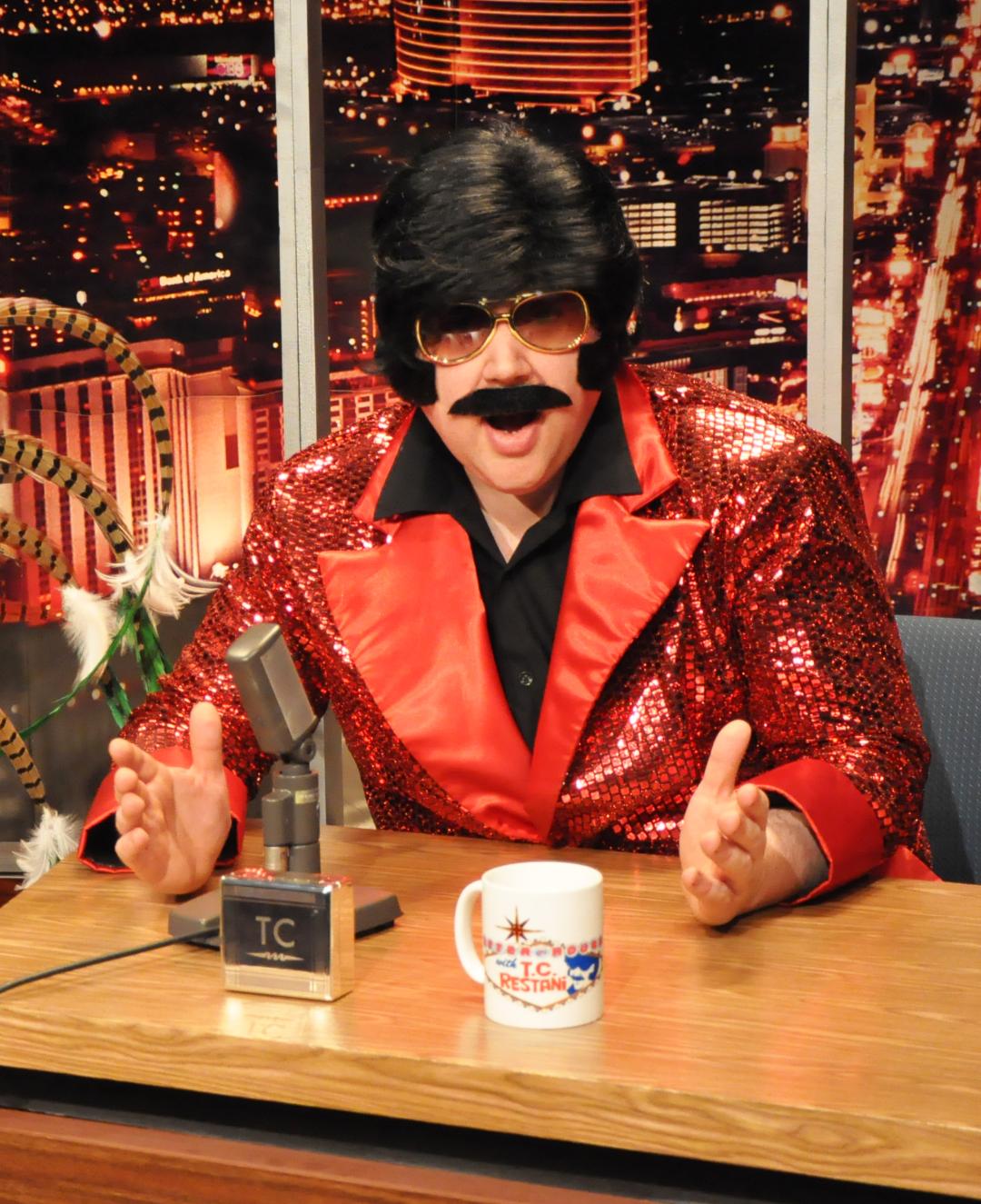 TC RESTANI
After Hours with T.C. Restani host T.C. Restani is a native of Atlantic City but he grew up in Boston. During his childhood, he spent summers working at his uncle's Las Vegas nightclub — The Damp Napkin, located on the city's outskirts. He met hundreds of celebrities and entertainers over the years before breaking into the business himself. Since launching the award winning late night talk show After Hours with T.C. Restani in 2003, T.C. has entertained national and global audiences with his quick wit, entertaining guests, movie stars, Playboy Playmates, musicians, comedians, and media personalities. Featuring a menagerie of delightful sidekicks from the Living Legend Col. Bull Montana and South Boston Jeff to the indelible Doctor McMurphy and T.C's eccentric Aunt Petunia, numerous aspiring entertainers, musical groups, and performers have appeared and made their mark on the way to stardom. After being named the best late night talk show an unprecedented five times, Restani Productions expanded their media empire to include successful podcasts, live rock concerts, and eclectic parties for a wide variety of audiences. Join the party and visit our website at tcrestani.com...and remember, this is After Hours and we never close!