Entertainment
---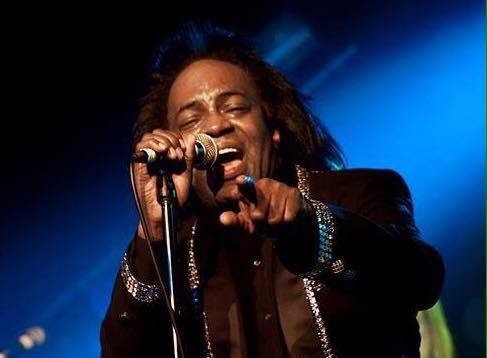 TONY WILSON - The Young James Brown
The Regent Theatre in Arlington MA is pleased to present Tony Wilson--better known as "Young James Brown." Tony was personally selected by James Brown himself as his protege / successor because of his unbelievable vocal skills and energetic and original dance moves along with The Godfather Of Soul's signature moves. Tony will be performing on the Courtyard Stage Friday March 15 at 6:00 pm and Saturday March 16 at 12:45 pm.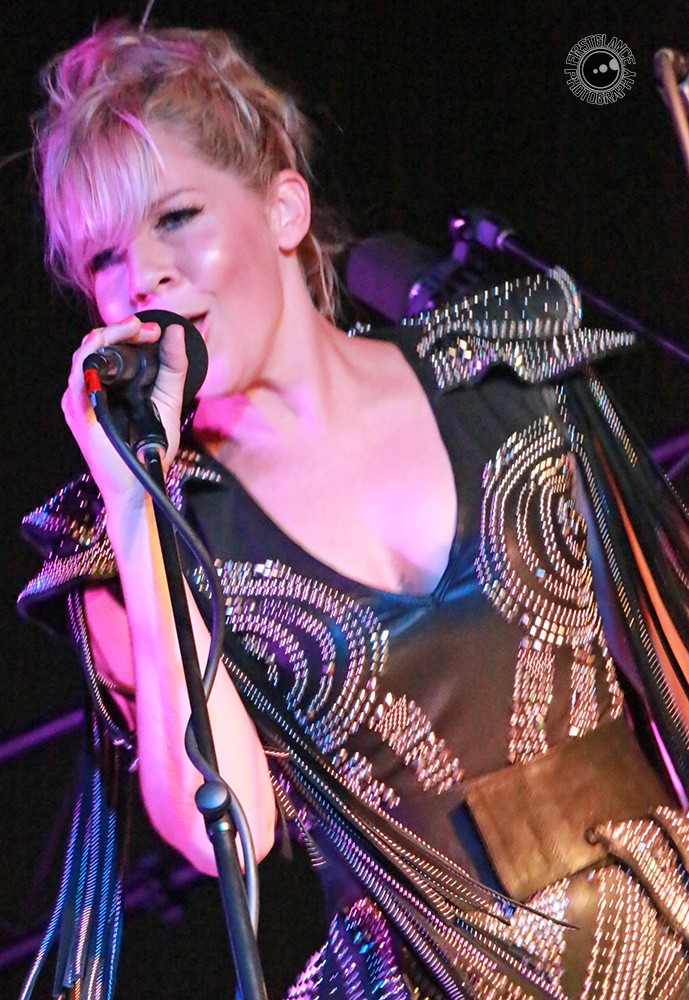 GIGI EDGLEY KARAOKE EXPERIENCE
Performing Friday March 15 in Concert, along with performing Karaoke with Fans as part of the AfterParty included in admission. Gigi Edgley Karaoke Experience at NorthEast ComicCon & Collectibles Extravaganza, March 15, 2019, Boxboro MA includes (1) Weekend pass with early access admission, (1) reserved seat for Gigi's Q&A, (1) Selfie Photo Op with Gigi using attendees own camera or phone, (1) laminated pass, (1) VIP admission to Gigi's Friday March 15 Concert AfterParty and Singing (1) Song onstage with Gigi after the Concert during the VIP Karaoke Experience on Friday March 15 between 8:00 and 10:30 pm, limited to 20, No Refunds. Any remaining will be $125 at the door.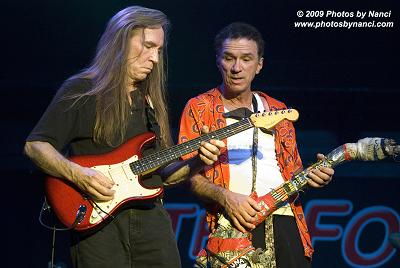 THE FOOLS
Performing at the Concert AfterParty Saturday March 16 on the Main Stage in the Courtyard with Gwello and Tsunami of Sound included in admission.
Nicholas Brendon Karaoke Experience at NorthEast ComicCon & Collectibles Extravaganza, March 15-17, 2019, Boxboro MA includes (1) Weekend pass with early access admission, (1) Selfie Photo Op with Nick using attendees own camera or phone, (1) Reserved seat at Nick's Karaoke Experience on Saturday March 16 from 9:00 - 11:00 pm, and the opportunity to Sing Karaoke with Nick, limited to 50. No Refunds. Any remaining will be $95 at the door.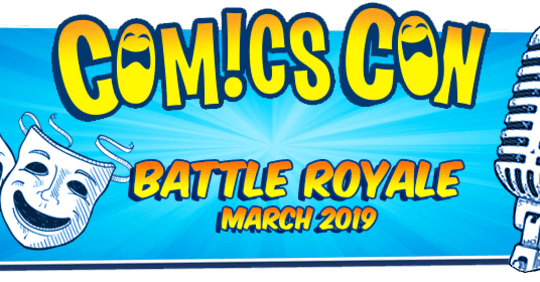 ComicsCon Battle Royale
Stand-Up Comedy Competition All Weekend – Preliminaries Daily $100 Daily Prize – $500 Weekend Prize You be Funny, Win My Money Winner chosen by AUDIENCE Response Only Currently Signed up to Compete: Jeff Medoff, David Borreggine, Carrie Ross, Mona Forgione, Kelly Moosman, Sarah Martin, Scott MacNeil If you think you are funnier than these folks, than Come Win the Money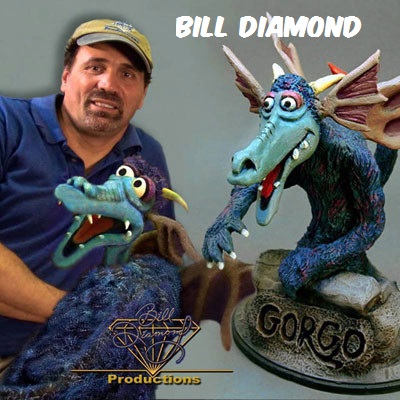 BILL DIAMOND
Emmy Award winning artist and puppeteer, Bill Diamond brings a great array of photo op props for all ages, along with Puppets for play and for sale. Bill worked on The Dark Crystal, Little Shop of Horrors, Fraggle Rock, Monsters Inc, Farscape and many others.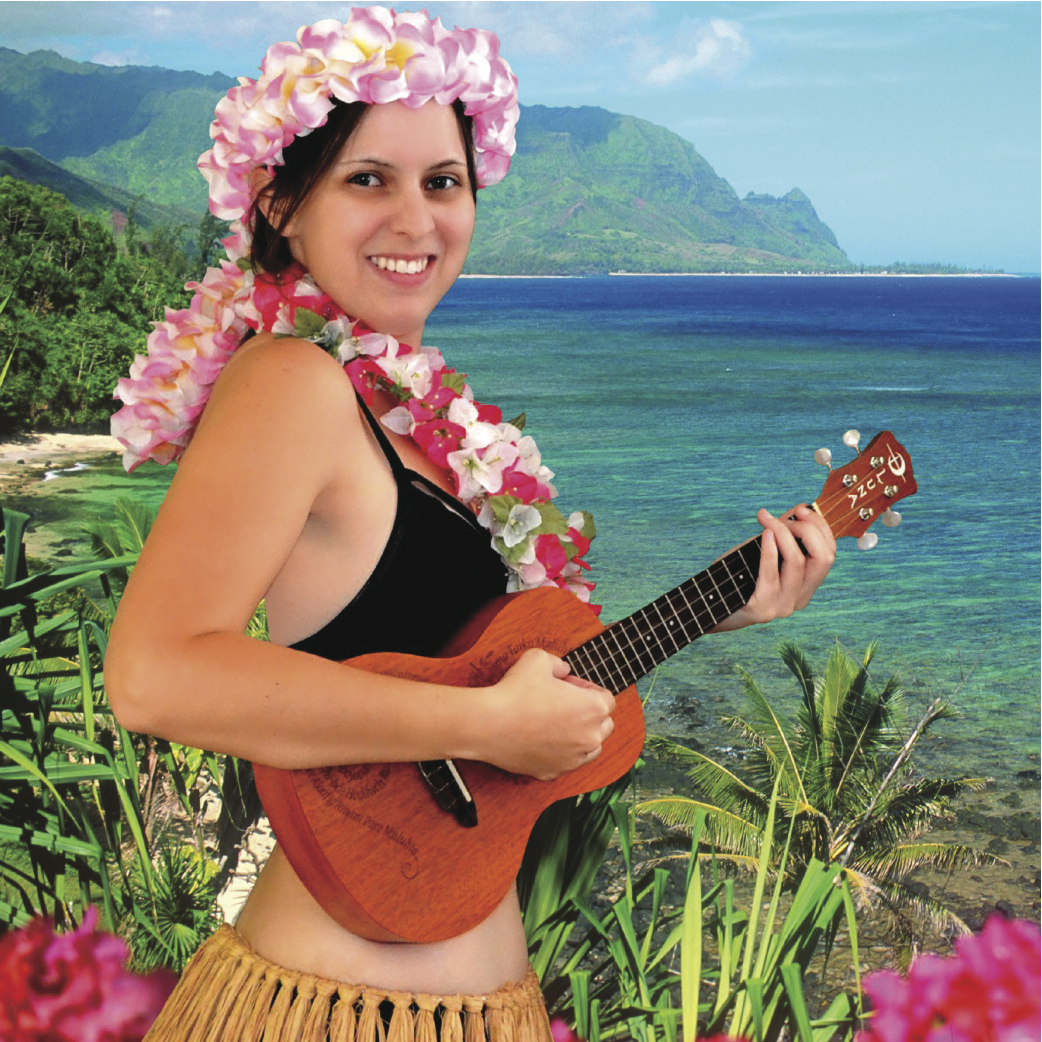 TIFFANY HULSE
Performing on the Main Stage in the Courtyard at 2:00 PM Saturday and Sunday and in the PUPPET Room with Bill Diamond Productions, meet singer/songwriter/author Tiffany Hulse. Some would agree that the key to happiness is finding a career you enjoy. Although, sometimes, when the moon is high, and the hippies are even higher, your suitable career finds you. Fortunately, Tiffany Hulse—also known for her work under the pseudonym, Tiffer 'the Riffer' Folk—was one of the lucky ones. At the impressionable age of nine years old, after attending her first Jimmy Buffett concert, she fixed her mind on the objective of learning how to play the guitar. Fast-forward four years later, to 2007, the year she released her first album, "Sad Day in Paradise". Since that album release, Tiffany has released a minimum of one album per year. She affirms, "It's hard work, but someone has to do it. I simply love being involved in music projects. Creating songs out of nothing. I feel I'll never get enough of that. It's wild." Ordinarily, most people finish a project before they start a new one. Tiffany is not ordinary. She admits, "I am constantly knee-deep in projects. At any given time, I believe I have roughly 500 things going on at once. But that's what I do; that's what we creative types do. I consider myself a creative survivalist." She recently finished producing what is her thirteenth album. The album, titled, "Unexpected Hero", was released during the summer of 2018. The artwork for this album was designed by comic book artist, Gary Eckerson, from Life's a Beach Comics. Tiffany's music can be purchased from iTunes, Amazon MP3, and Google Play. Her music can be listened to on Spotify, on the online radio stations SongwritersIsland.com and TikiIslandRadio.com, and on Cleveland, Ohio's WBWC 88.3fm The Sting's "Island Time" show.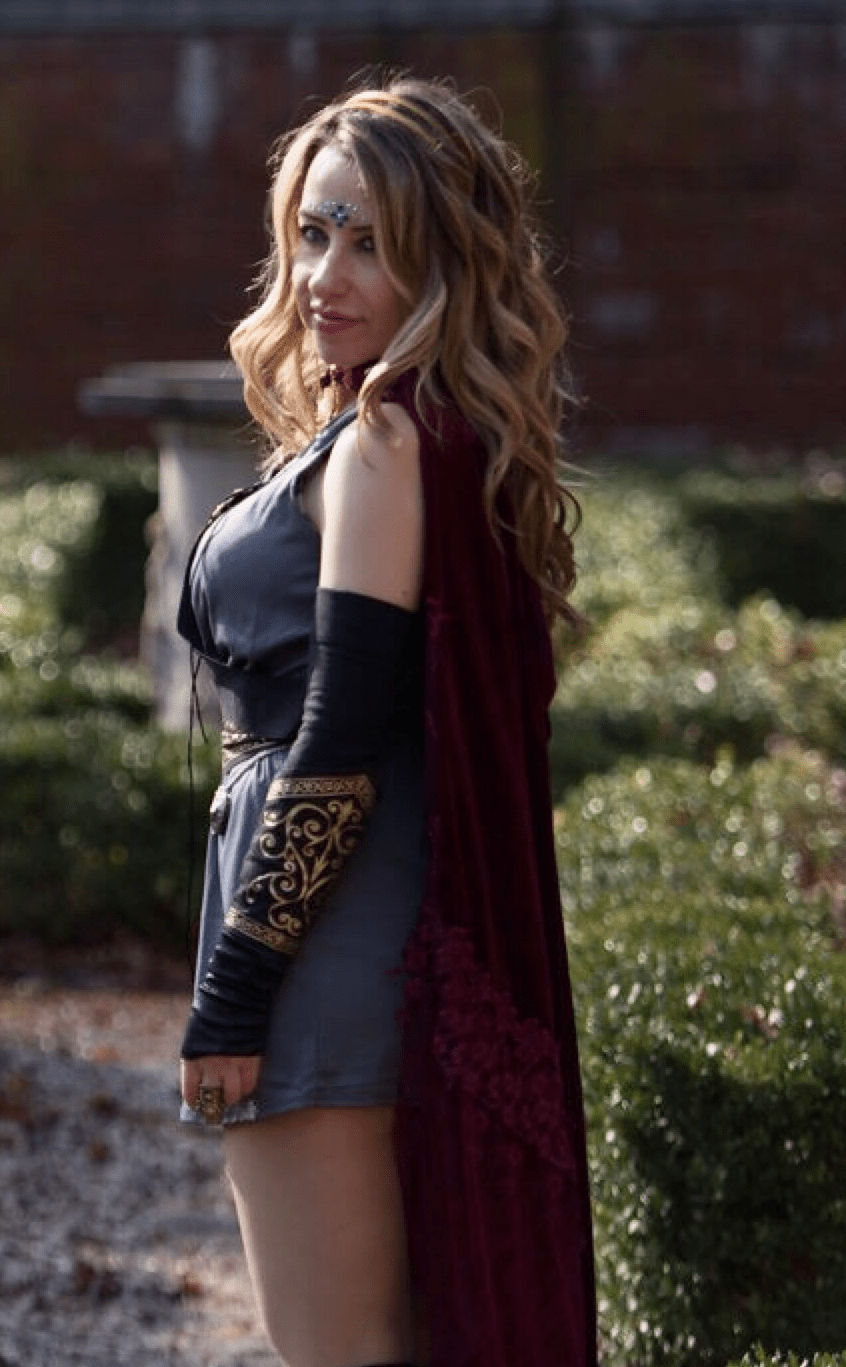 KATE EPPERS
Kate Eppers is a singer, songwriter and actress from Salem, Ma. who will be performing her eclectical fantastical dreamsical melodies on piano, flute and vocals Saturday March 16 at 3:00 pm in the Cosplay Courtyard. She performed in Harvard University's comedic "The Ig Nobel Awards" from the age of 8 until 17. Kate has performed at the Danvers Fireworks Festival, with the Cape Ann Big Band, at The Watch City Steampunk Festival as well as independent features around Boston performing her experimental, piano heavy music. Kate has performed at the "Shalin Liu" in Rockport, MA, Kresge Auditorium at MIT U and Sanders Theater of Harvard University in Cambridge,MA. Kate has acted in countless music videos for both national and local Boston artists. This year Kate has appeared in web series and Independent films as well as composing for two of them. Kate was beyond excited in 2016 to be featured in and compose for the 1920s era independent film "The Chair" from Bald Dog Productions. Period music is not unfamiliar to her, and being part of this project was a dream come true. "Show you a good time", co-written by Boston Rock Band One Time Mountain. Among other films, Kate completed production in July 2018 of the period movie comedy "The Dinner Party" by Narrows street films now in post production. Kate portrayed "Dahlia" a teen progressive debutante in 1906. On August 3, 2018, FOLLOW ME the music video premiered, the second single of the debut album THE WISHING WELL. Directed by award winning filmmaker Nick Valasketgis (Crashland pictures). FOLLOW ME features visually stunning effects set in the backdrop of one of the most beautiful locations in Newburyport and all of Massachusetts. Filmed over two seasons, viewers are treated to a true feast of the eyes and of the imagination in this magical three minutes fairy tale detailing a fantastical tale of adventure. "The Wishing Well" was met with critical acclaim by The Noise Boston, Metronome Magazine Boston, The Lynn Daily Item, Limelight Magazine, Boston Voyager and more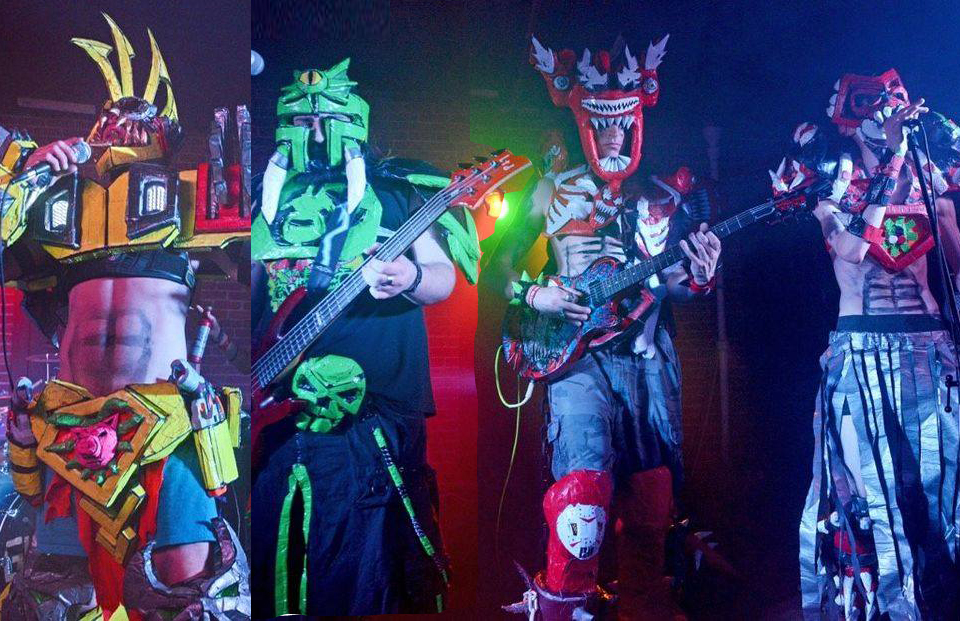 GWELL-O
Appearing at the Concert After Party Saturday March 16 at 8:00 pm with The Fools and Tsunami of Sound included in general admission.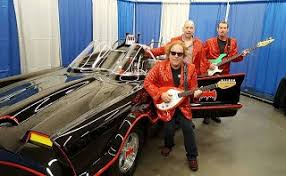 TSUNAMI OF SOUND
Instru-Mental Surf Rock n Roll playing the classics and nerd rockin dance music ... come to Go-Go dance like a monstah ... playing at 7:00 pm Saturday March 16 at the Concert AfterParty with The Fools and Gwell-O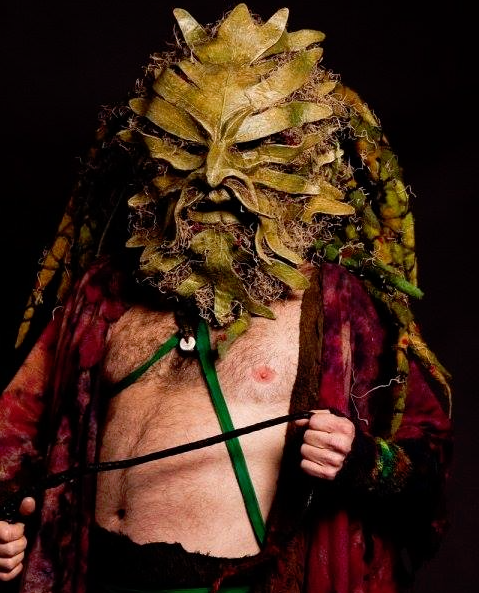 ERIC BORNSTEIN
Behind the Mask Studio will be offering mask making classes, workshops and awesome masks for sale ... Eric also does commission