---
Upcoming Guests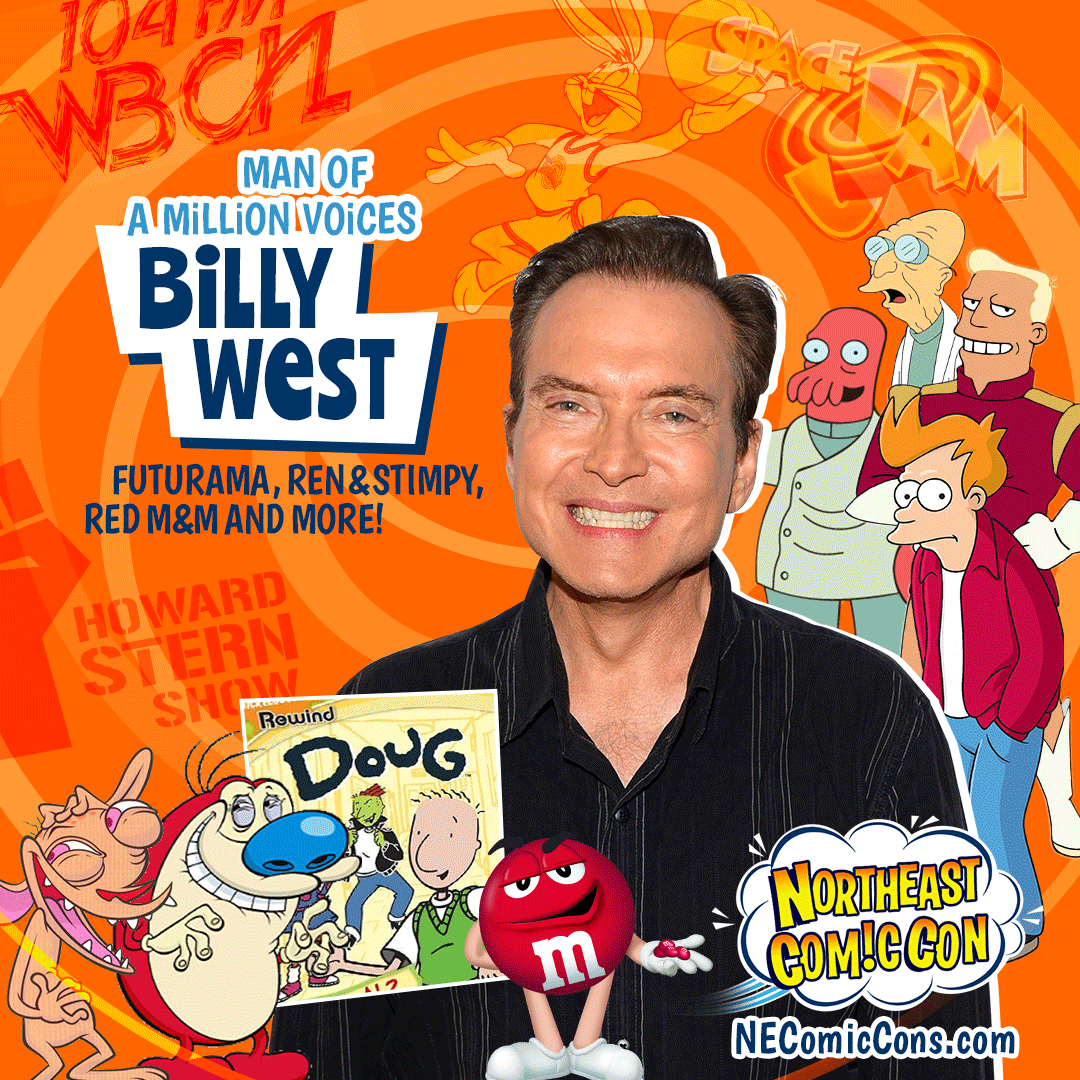 BILLY WEST - July 2-4, 2021 Show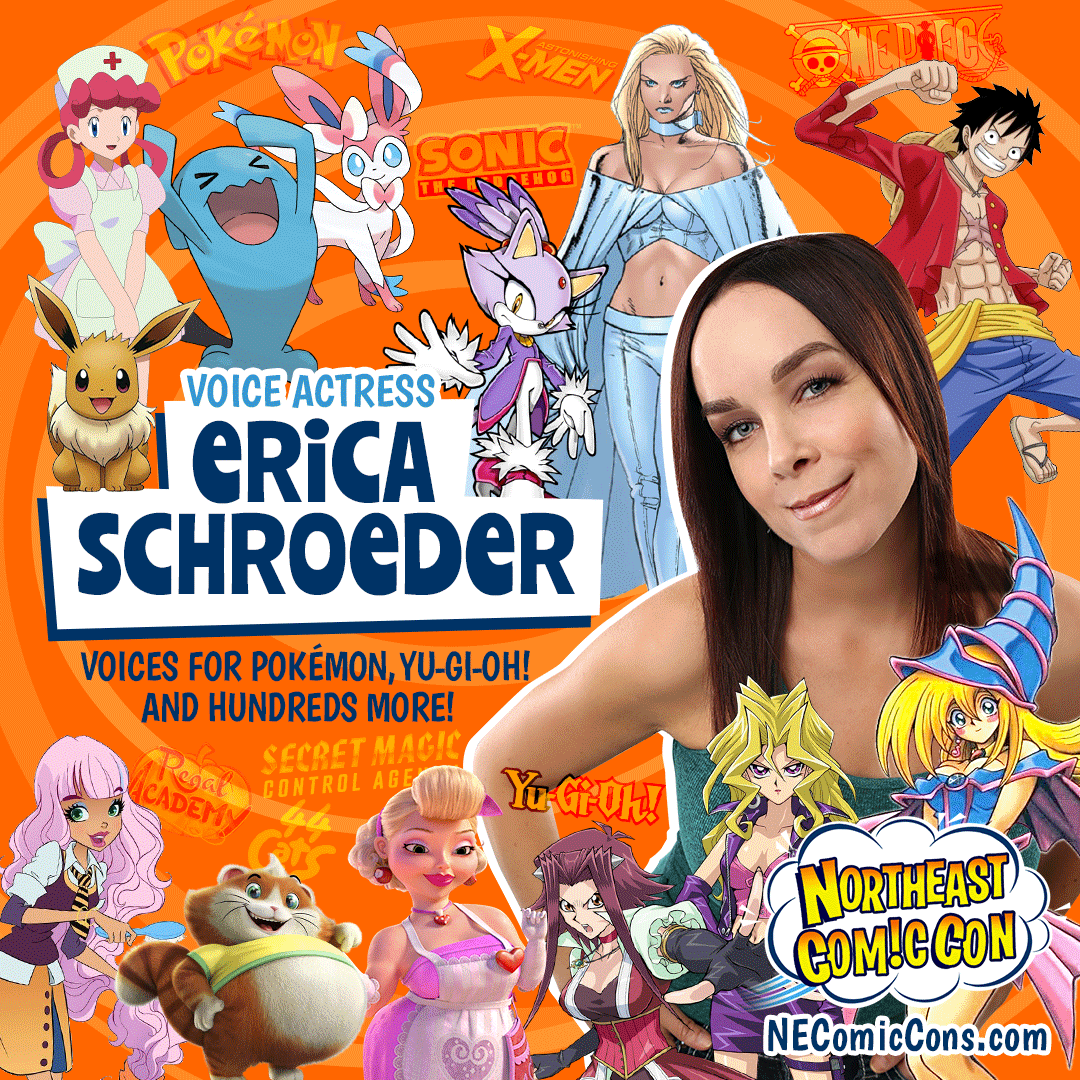 ERICA SCHROEDER - July 2-4, 2021 show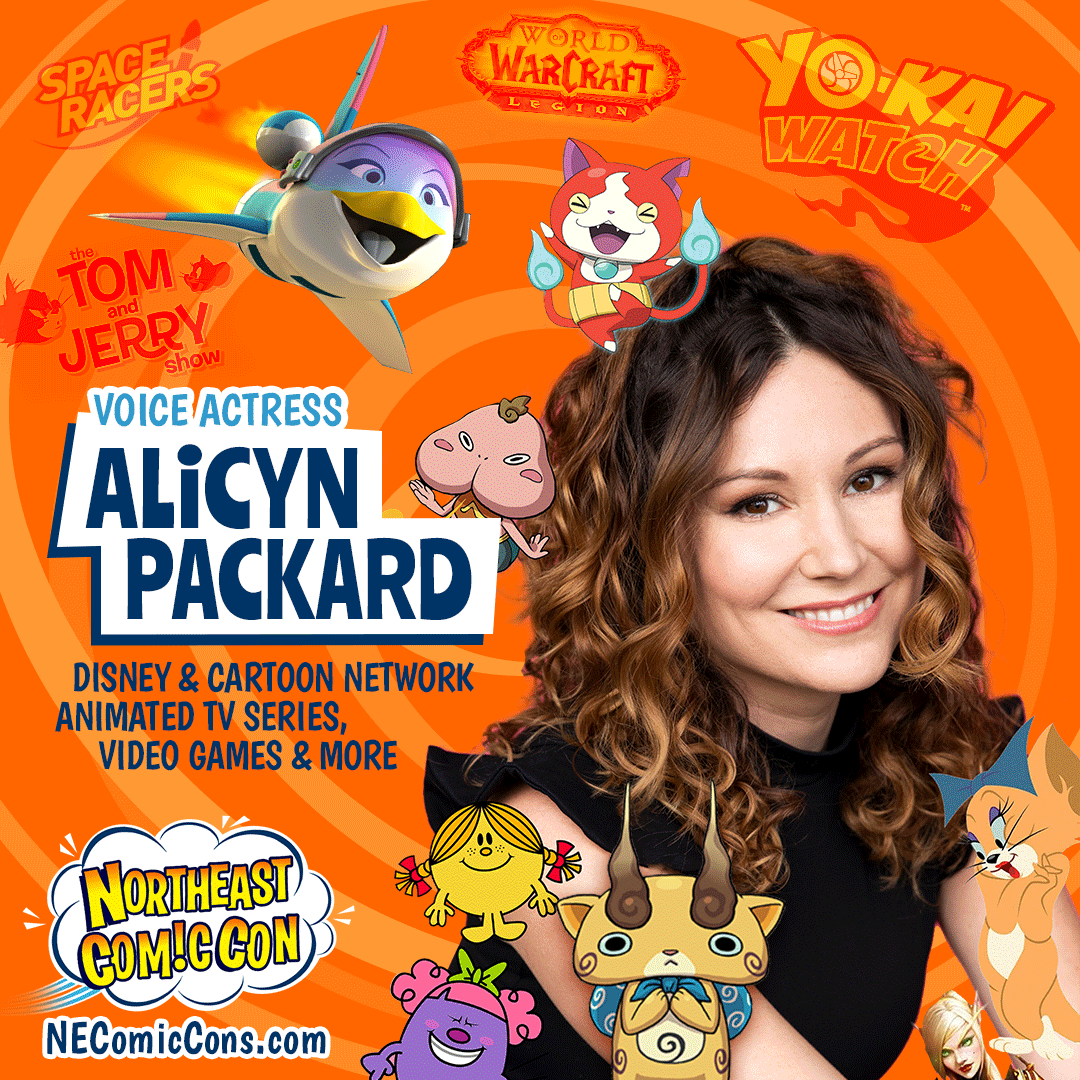 ALICYN PACKARD - July 2-4, 2021 show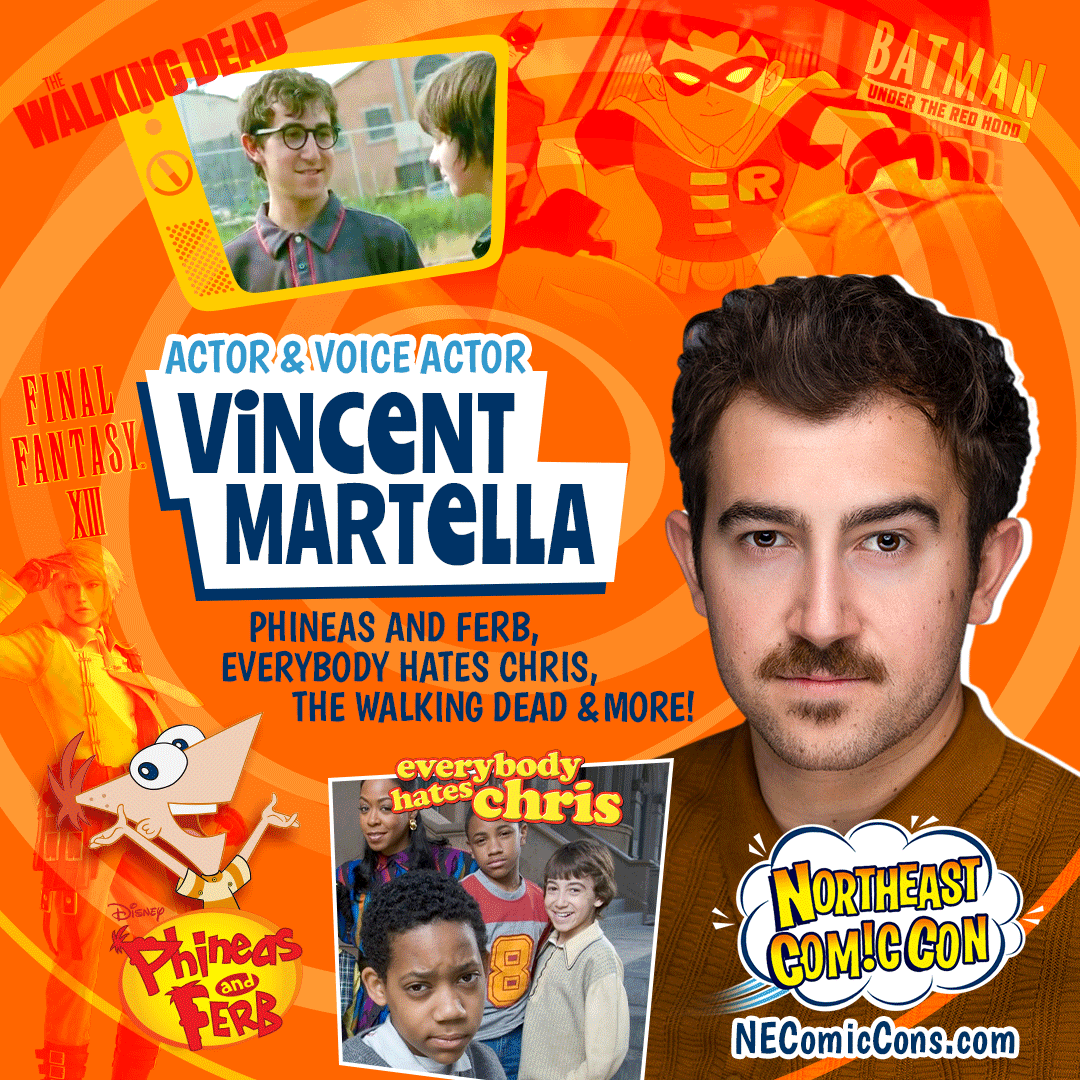 VINCENT MARTELLA - July 2-4, 2021 Show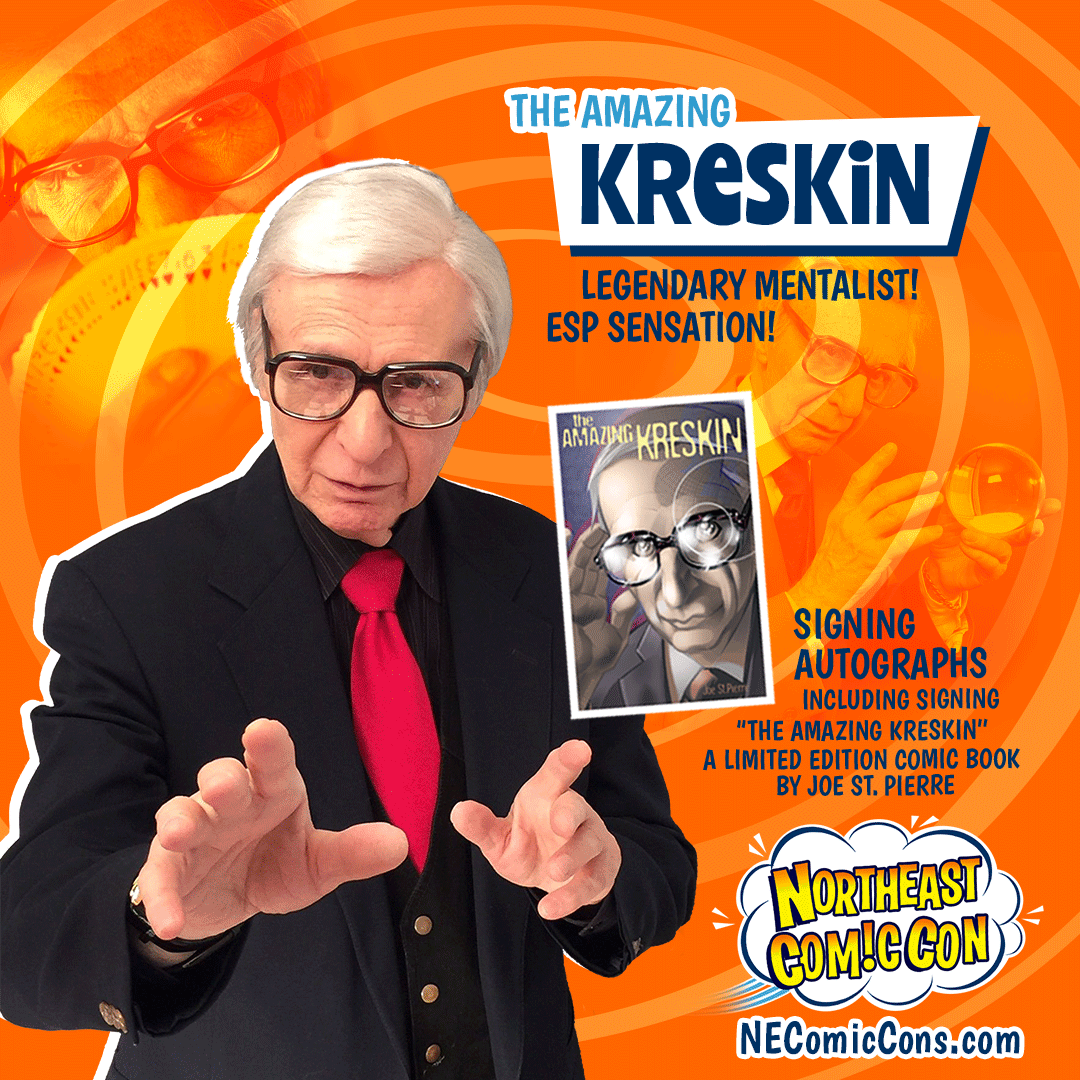 AMAZING KRESKIN - July 2-4, 2021 Show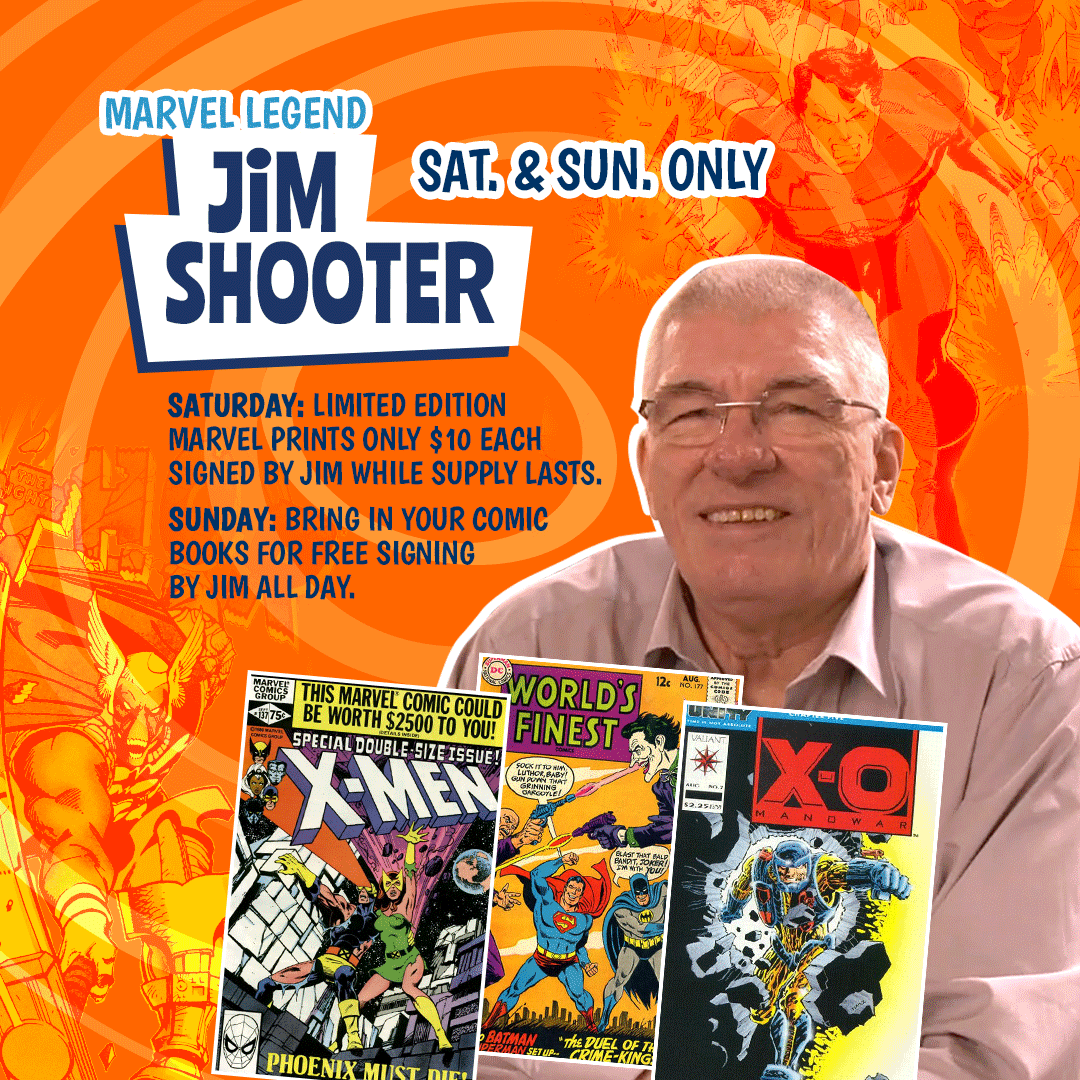 JIM SHOOTER - July 3-4, 2021 show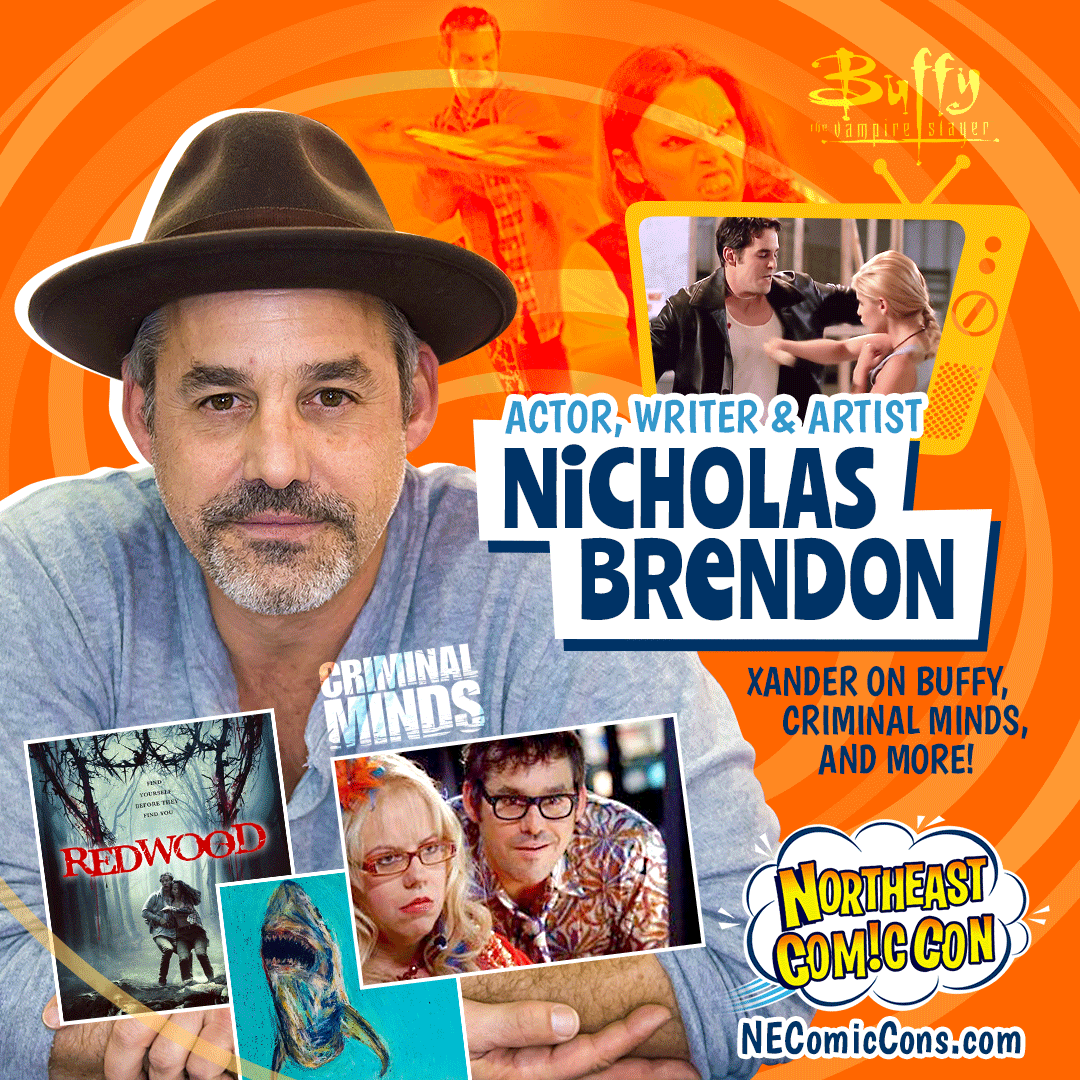 NICHOLAS BRENDON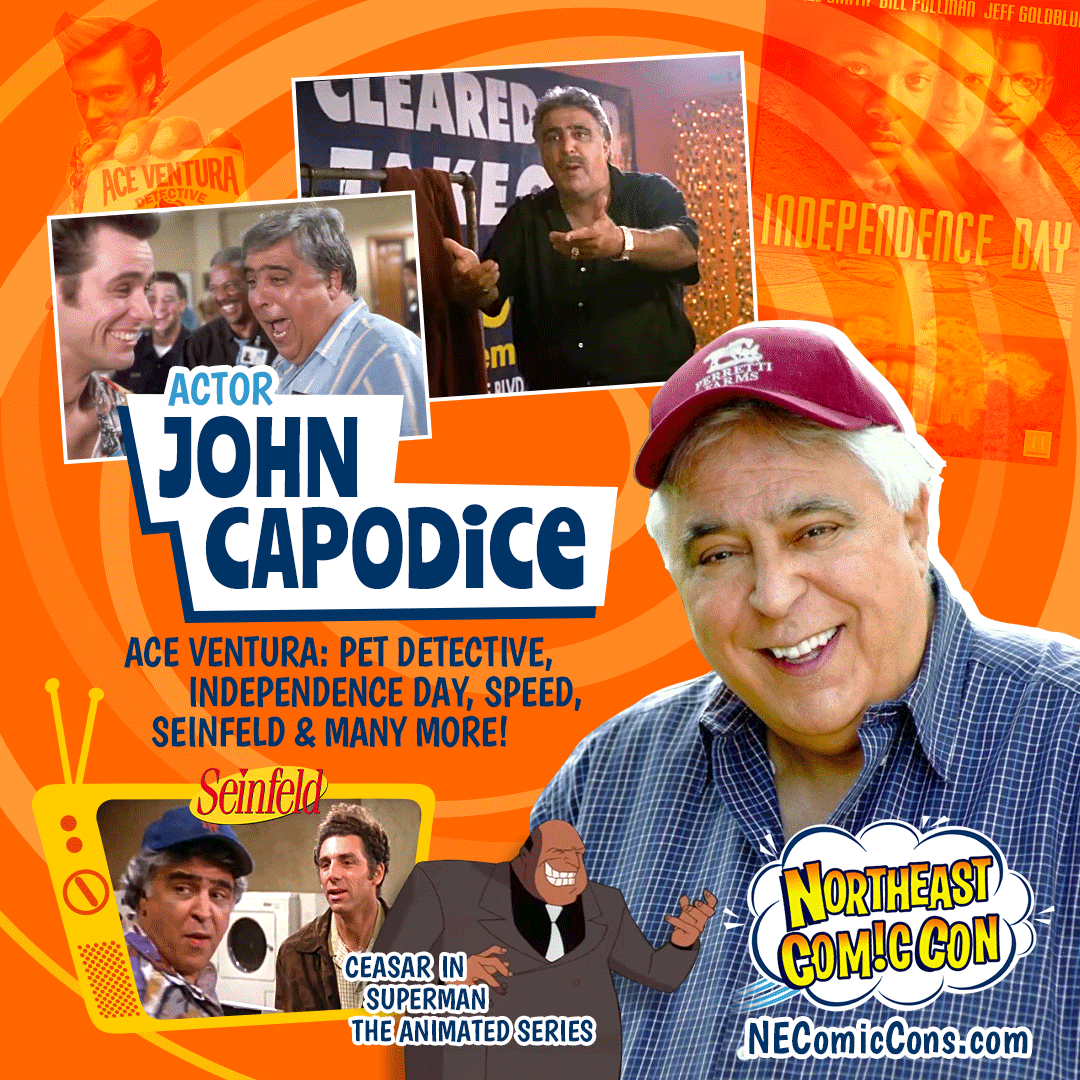 JOHN CAPODICE - July 2-4, 2021 show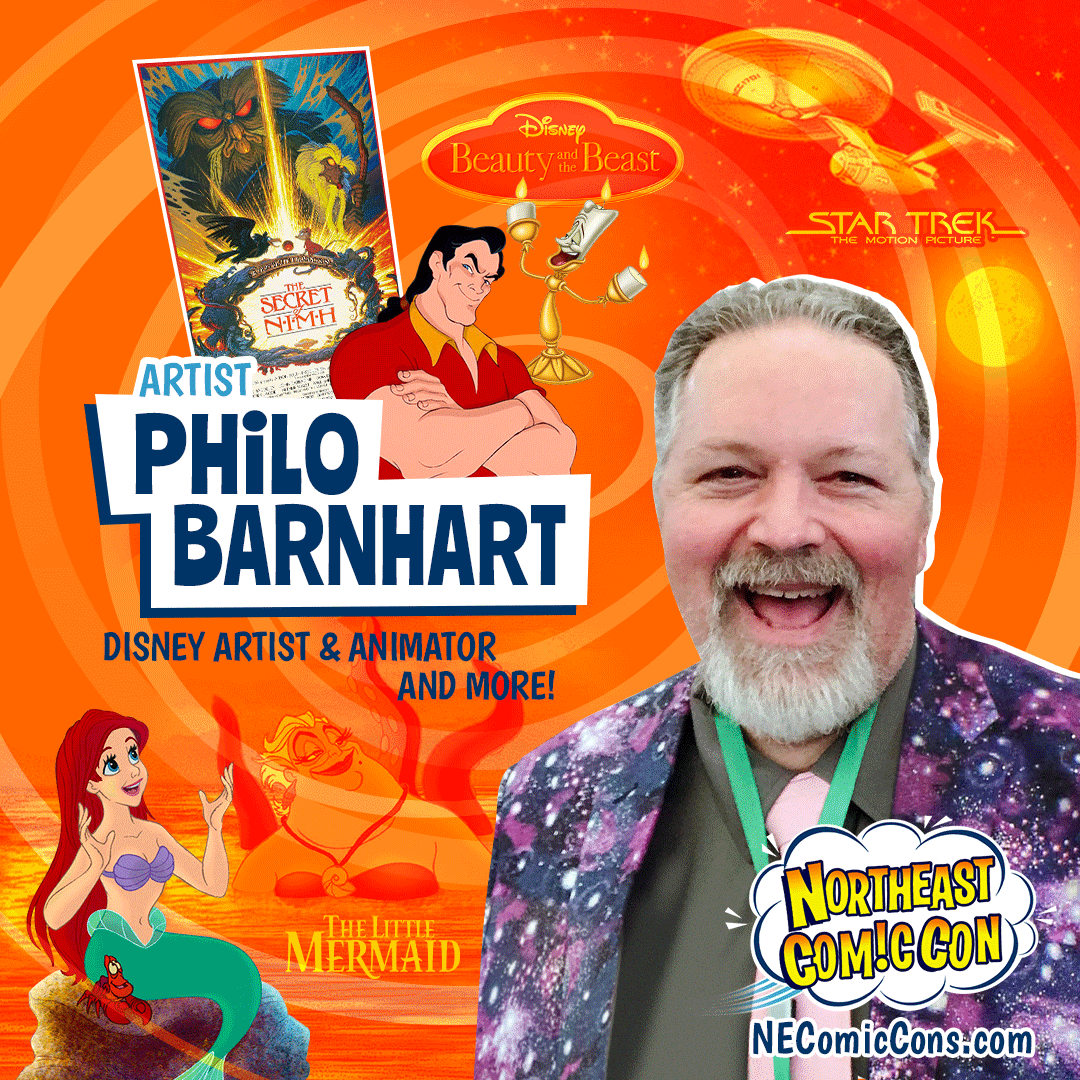 PHILO BARNHART - July 2-4, 2021 Show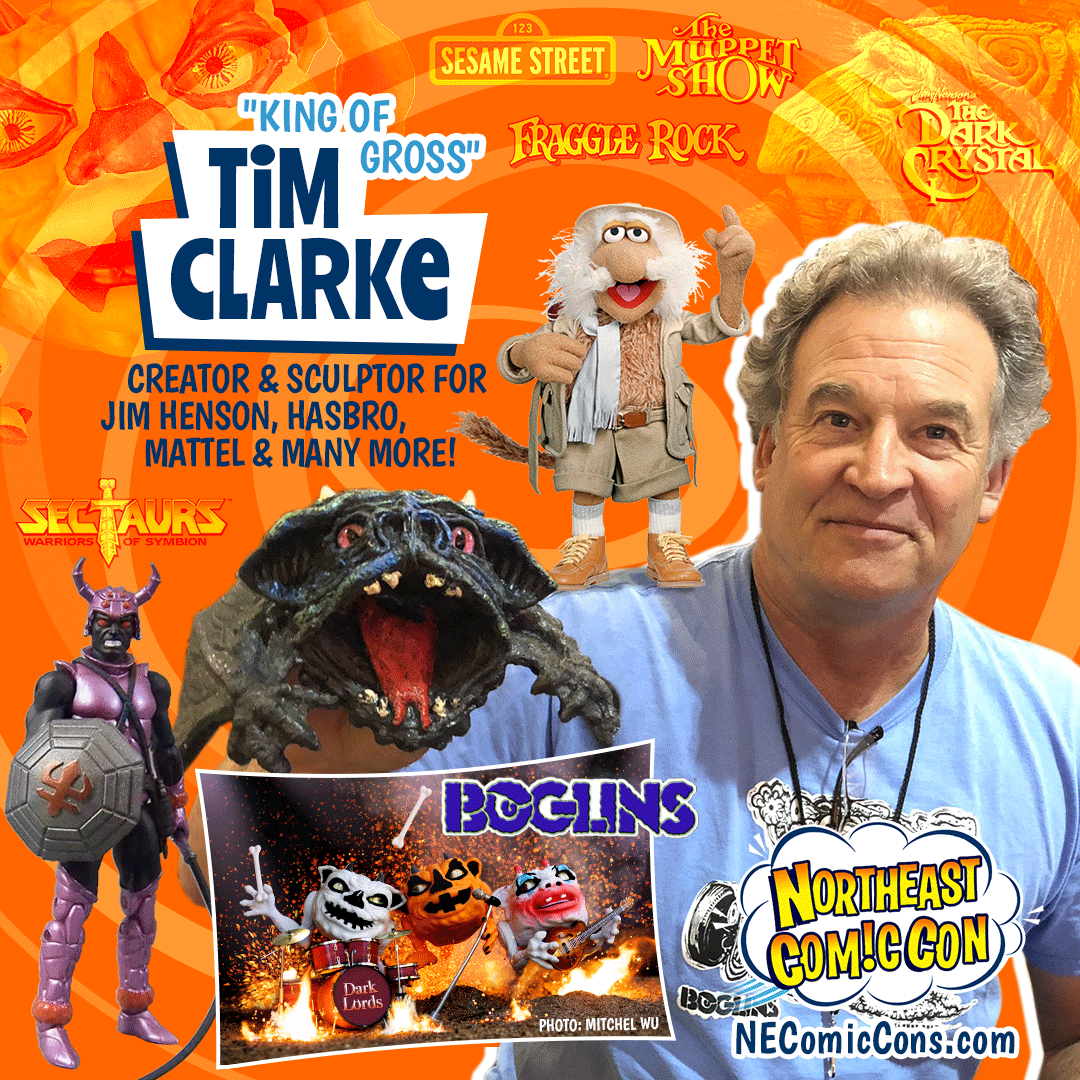 TIM CLARKE - July 2-4 show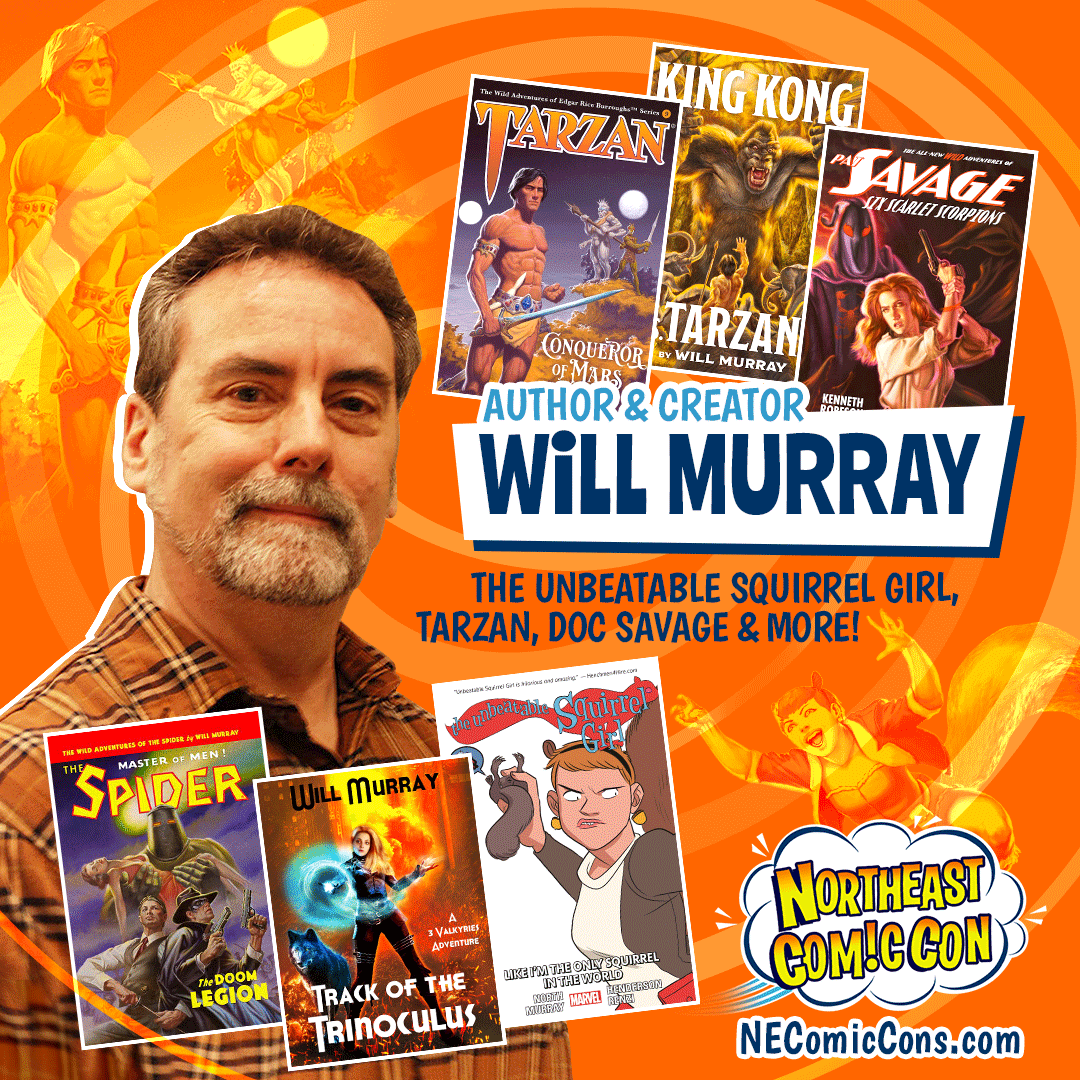 WILL MURRAY - July 2-4, 2021 show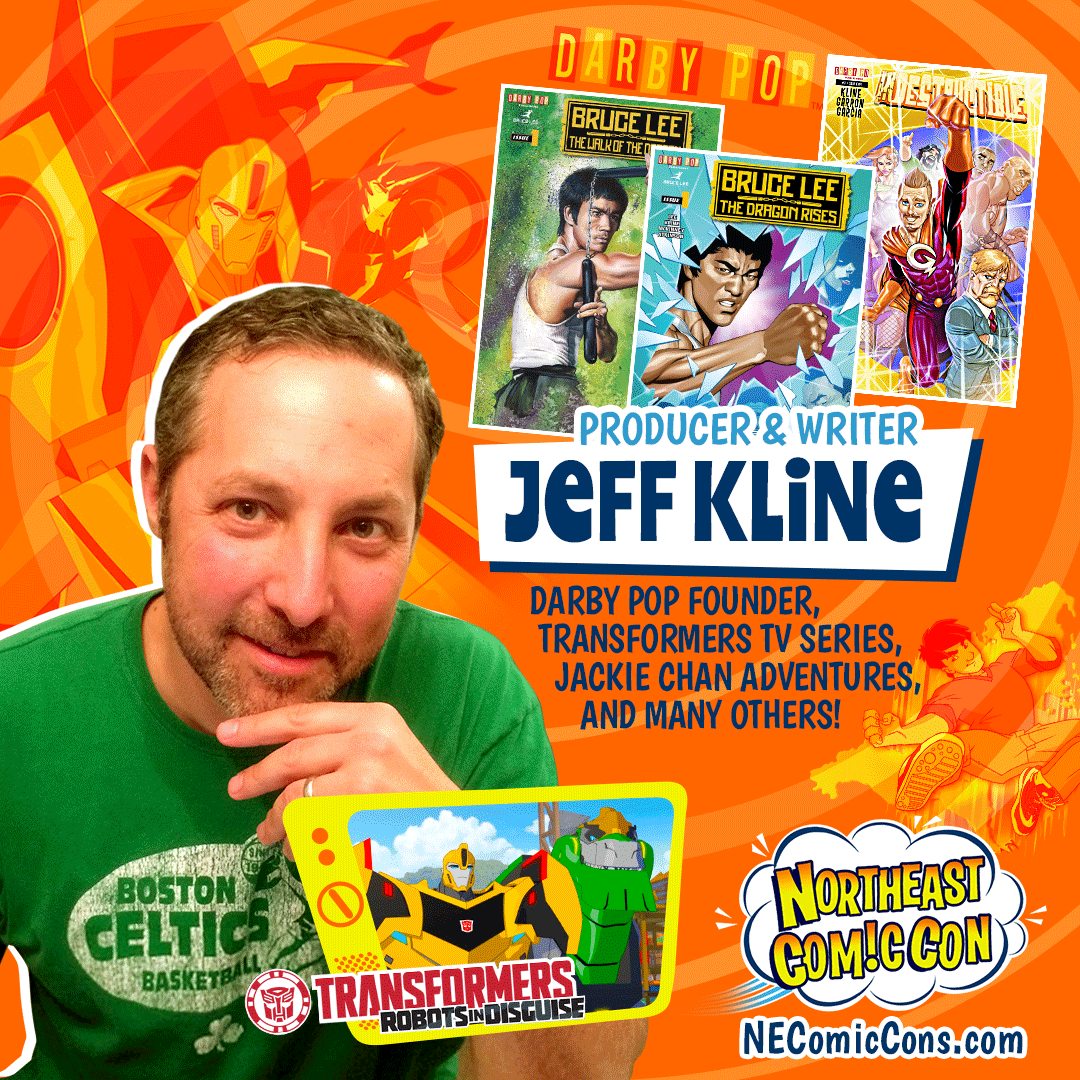 JEFF KLINE - July 2-4, 2021 Show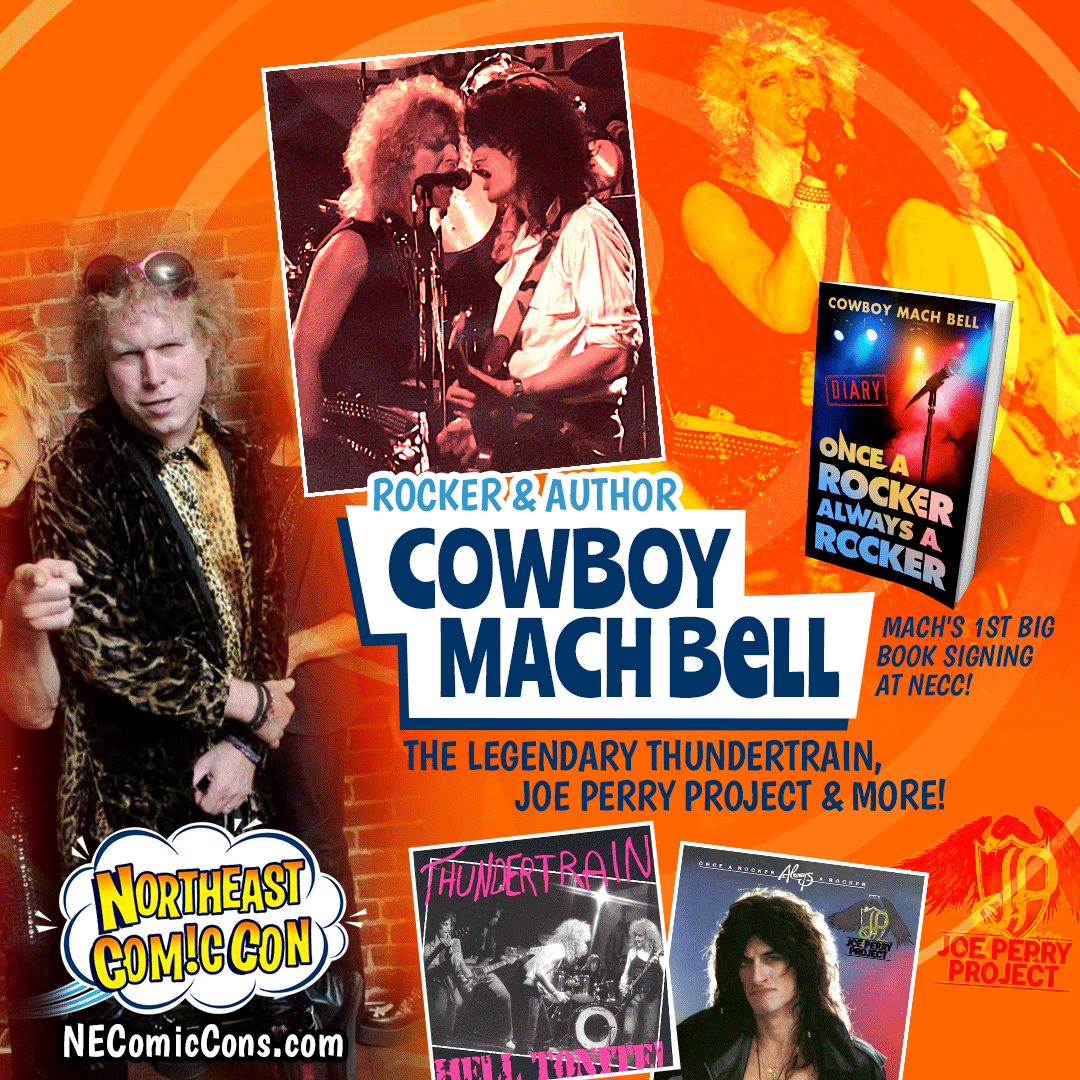 Cowboy MACH BELL - July 2-4, 2021 Show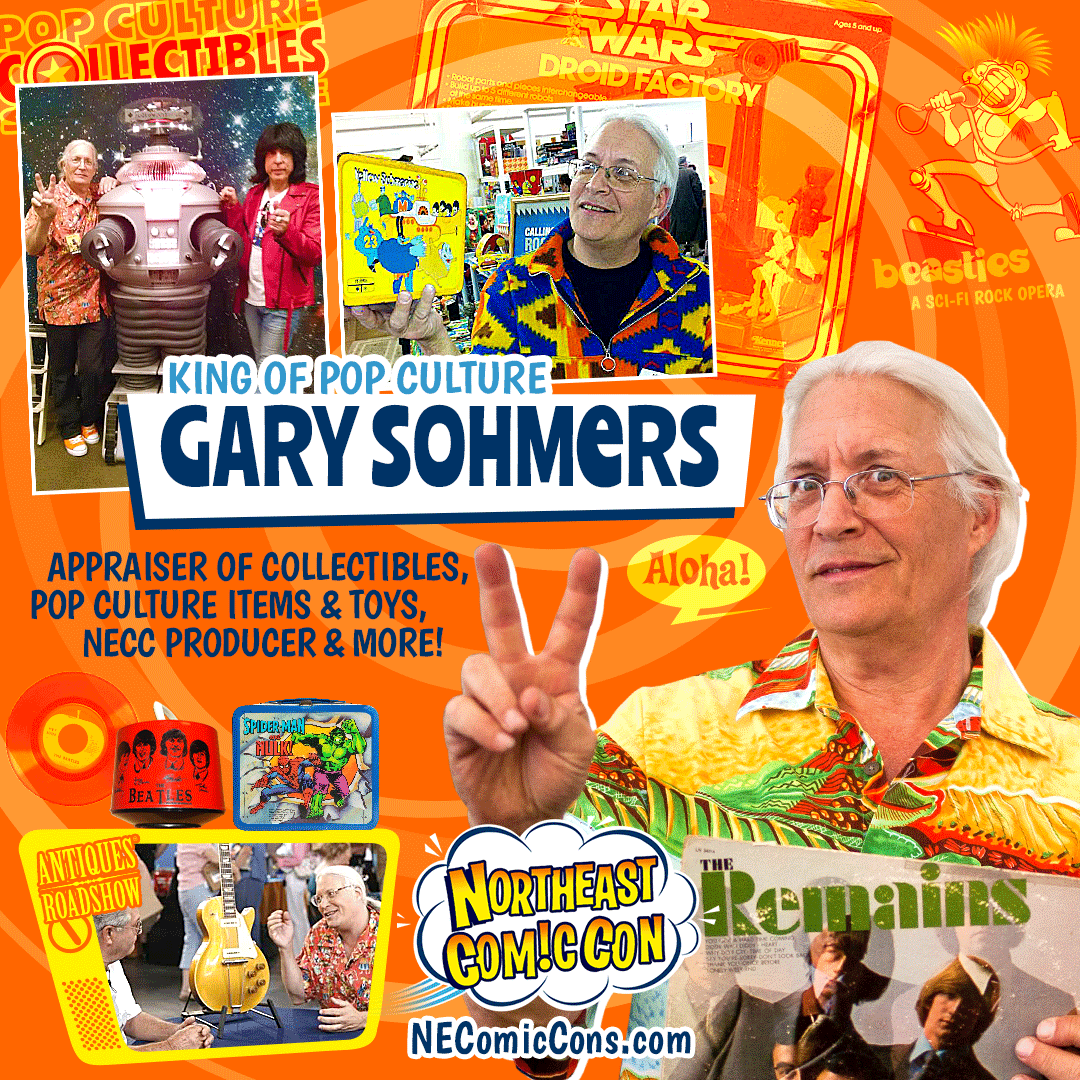 GARY SOHMERS - July 2-4, 2021 Show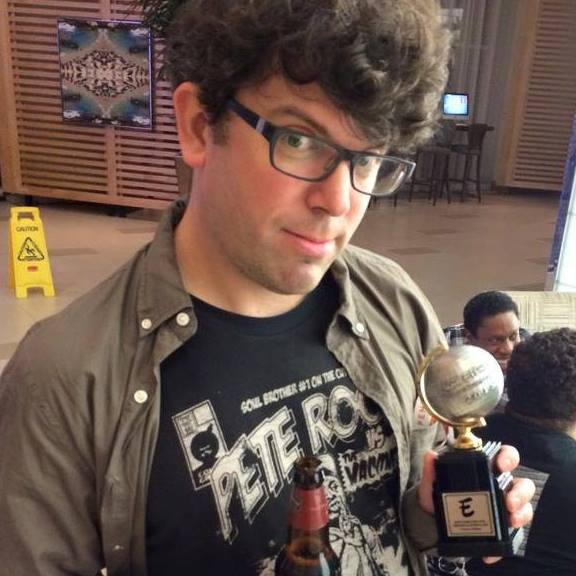 PATRICK A. REED - July 2-4, 2021 Show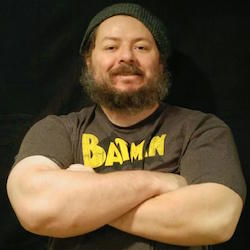 BRIAN R. HALL - July 2-4, 2021 Show
ALEX CAPELLA NATAL - July 2-4, 2021 Show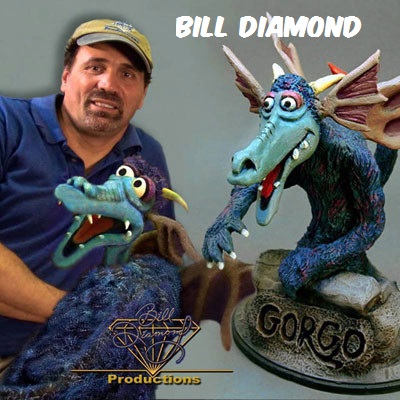 BILL DIAMOND - Nov. 26-28, 2021 Show
BILLY WEST - July 2-4, 2021 Show

Billy West is known as the Man of a Million Voices, and is well known in our area from his early days on WBCN radio in Boston, on the Big Mattress with Charles Laquidara, before he got the Nickelodeon gig on Doug and became famous for voicing Stimpson J Cat on Ren and Stimpy. Billy is extremely well known for his many Futurama characters Philip J. Fry, Professor Farnsworth, Dr. Zoidberg, and Zapp Brannigan and many others. Billy is an internet sensation over his interpretations of a former political leader's tweets in Zapp Branigan's voice. Yes, you've heard him in advertising for decades, as Billy was the original voice of the Honeynut Cheerios Bee and is famous as Red the M&M. Billy also voices established characters Bugs Bunny, Elmer Fud, Popeye, Shaggy from Scooby-Doo, Super Snooper, Muttley, and Woody Woodpecker, among many others, and was a cast member on The Howard Stern Show, during which time he was noted for his impressions of Larry Fine, Marge Schott, George Takei, and Jackie Martling, among others. Billy will be meeting fans all weekend for autographs and photo ops, along with doing a panel or two, and making funny sounds with his mouth.

ERICA SCHROEDER - July 2-4, 2021 show

Erica Schroeder is one of New York's premier animation voice actors and the voice of your childhood, lending her voice to over 250 characters in the world of animation for television, film, and video games over the past 19 years.  Erica voiced villainess, Ilvira, in the recent Netflix hit animated film "Secret Magic Control Agency," ranked #1 in the world on Netflix in April of 2021 and #2 in the US. She also recently voiced Devos in Blizzard Entertainment's acclaimed, "World of Warcraft: Shadowlands" and is featured on "Afterlives."  She also currently voices Lloyd in Funimation's "Suppose a Kid from the Last Dungeon Boonies Moved to a Starter Town," Cheese and Cat in "Boy Girl Dog Cat Mouse Cheese," Meatball in Nickelodeon's "44 Cats," Wobbuffet, Eevee, Sylveon Goh's Sobble and Goh's Rotom Phone in Netflix's "Pokemon Journeys" and Nurse Joy, Fantina, Bianca, Grace, Ditto, Teddiursa, Meloetta, Pidove, Panchum, Tapukoko, and 50+ more "Pokemon" in various regions in the last 19 years! In the "YU-GI-OH" series she voiced 10+ characters in 5 of the series, including such characters as: Mai Valentine, Akiza Izinski, Dark Magician Girl, Mana and Cathy Catherine.  Other notable roles include: OG Monkey D. Luffy in the Fox Box One Piece, OG Blaze the Cat and Wave the Swallow from the Sonic The Hedgehog franchise, Emma Frost in Joss Whedon's Stop Motion Comic Astonishing X-Men, Faragonda, Icy the Witch, Piff, Daphne, Squonk, Critty and Kiko from Winx Club, Lyserg from Shaman King, Rai and Komorka from Tai Chi Chasers, Bridgette Verdant (Lettuce) from Mew Mew Power, Shiho from Ah! My Goddess, Scarlet Claw in Cutie Honey, Youshi in Giant Robo, The Spirit of the Mountain in The Boy who wanted to be a Bear (role shared with Sean Schemmel), The Witch in the Cannes Film Festival's Little Long Nose and many more titles. Select newer roles and releases include: Number 24, Akudama Drive, Ride Your Wave, Veronica in funimation's Arte, Anya Dostoyevsakya in, Aria the Avvenir, Kiyoko in Tokyo Godfathers Kelly Stownar and Dorothea in Emma a Victorian Romance, FLCL3 (on Adult Swim!), Okko's Inn, Your Name, Gundam Seed, and Gundam Destiny, Melissa Trail in Yu-Gi-Oh Arc V, Akemi in Zetman, Yurika Yamagiwa in Psychic School Wars, Zarafa in Zarafa, Nagako Aoki in Mai Mai Miracle, Astoria Rapunzel on Nickelodeon's (and Nick Jr.'s) fantastical Regal Academy. Erica performed a song as the character of Elita in Signe Baumane's new animated feature with Cameron Monaghan and Emma Kenney of Shameless and Matthew Modine of Stranger Things, coming out later in 2021 titled, My Love Affair with Marriage. She also recently starred as Betsy in the episode titled, Do The Voice and Captain Kilowatt in the episode titled Justice Battalion in the award winning podcast, The Truth, featured on such shows as All Things Considered and This American Life among others. Erica is currently working on Dan's Green's anticipated illustrated audiodrama, Crossing The Gods as Dominea along with 12 other projects/series/Video Games, some yet to premiere and some on various seasons of longer running shows. In addition to the Pokemon, Sonic and One Piece video games she has worked on, Erica has also voiced characters in: Smite, Pathfinder, Contra, Lego Legacy: Heroes Unboxed, Shadow Hearts: From the New World, White Day, Littlest Pet Shop, Dungeon Hunter V, Just Cause 3, Super Smash Bros (and Ultimate)., Insecticide, and many more. As a theater and musical theater actress,  In addition, Erica is a Broadway/Stage actress and singer. She is also known for being active in the autistic community, promoting awareness and supporting her fans' challenges and triumphs.  Erica has also appeared on Broadway, Off- Broadway and regionally and sings on the original cast recordings of Jane Eyre, SHOUT! The Mod Musical and others! Erica has won a SALT award for My Mother's Lesbian Jewish Wiccan Wedding and an Outstanding Acting Performance Award in the 2014 Zed Film Festival for the television pilot, Zom-Com, playing opposite Dan Deluca and Sonic actor, Jason Griffith. Her favorite role by far is that of Mom to her two children. To see more about what Erica is doing , to see announcements coming up and what she's done to date, check out her FAN PAGE at : https://www.facebook.com/Erica-Schroeder-164914246916696/. INSTAGRAM at: https://www.instagram.com/ericaschroedervoiceactress/ And MORE ROLES at:http://www.behindthevoiceactors.com/Erica-Schroeder/

ALICYN PACKARD - July 2-4, 2021 show

Alicyn Packard will be appearing July 2 and 3 only, including Celebrity Fan-Tasy Karaoke at the Friday July 2 Concert Afterparty. Sing with Alicyn during Celebrity Fan-Tasy Karaoke, Friday July 2 at 8:30 pm in the Courtyard. Sign up with Alicyn during the day Friday. Alicyn embodies one of the most uniquely versatile female voices lighting up screens across the globe. As an actor, writer, producer and musician, Alicyn seamlessly moves between genres, lending her face and voice to a myriad of projects for television, radio, film, web & stage. Nominated for three Voice Arts Awards for excellence in voiceover, and a BTVA Award for "Best Female Lead Vocal Performance," she can be heard daily bringing to life over a dozen popular animated characters and breathing fresh authenticity into commercials and on-air television promotions.Alicyn's current animated projects include starring in the Warner Brothers reboot of, The Tom and Jerry Show, (Toodles) as well as seasons 1 & 2 of in the hit Disney XD series and theatrical movie YoKai-Watch, (Jibanyan, Komajiro, Nate's Mom and many more), NBC/Sprout's Space Racers (Robyn) and Poppy Cat (Alma). Alicyn has also gained the attention of legions of video game enthusiasts through her work on popular games like  "Marvel Vs. Capcom" (Mistress Death), "World of Warcraft: Legion" and "The Burning Crusade" (Blood Elf, Shivara Destroyer), "Metal Gear Solid V: The Phantom Pain," "Lightning Returns: Final Fantasy XIII," and "Prince of Persia: Warrior Within" to name a few.Alicyn can also be heard daily as the On-Air Promotions Voice for the Ovation Television Network. Additional promo credits include ABC, CMT, Starz, & Nick Jr. She is the narrator on Oxygen's highly-rated series Snapped: She Made Me Do It as well as numerous audiobooks, including Booklist starred Review, Wink, Poppy, Midnight and best-seller Lucky Us.Alicyn's debut release as a singer/songwriter, Heartbeat of the Universe, was released in November of 2017 with five self-produced music videos to accompany it. Her modern, indie-folk sound combines alluring vocals and lush arrangements with lyrics that toe the line between emotional depth and playful poetry.Alicyn has parlayed her unique talents as a storyteller into writing for animation, including eight episodes of Mattel's animated series, Barbie: Dreamtopia, and season 2 of Poppy Cat for PBS/Sprout. Her original video shorts, featured on her YouTube Channel, are written, produced and self-directed. Born in Hanson, Massachusetts, Alicyn received her B.A. at Emerson College, where she acted in numerous student films and honed her announcer skills as a DJ on local radio station WERS. She currently resides in Los Angeles with her amazing husband and energetic toddler.

VINCENT MARTELLA - July 2-4, 2021 Show

Sing with Vincent Martella during Celebrity Fan-Tasy Karaoke, Friday July 2 at 8:30 pm in the Courtyard. Sign up with Vincent during the day Friday. As an actor, Vincent Martella made his mark on TV in the acclaimed program "Everybody Hates Chris" but he is most well known as "Phineas Flynn" from the Disney Channel animated program "Phineas and Ferb."  Vincent will be appearing to meet fans, sign autographs, pose for photo ops and offer to sing Karaoke with fans at the Northeast ComicCon & Collectibles Extravaganza March 13 -15, 2020 at the Boxboro Regency Hotel & Conference Center in Boxborough MA. Vincent is also well known for his role as Greg Wuliger on the UPN/CW sitcom Everybody Hates Chris. Martella also appeared in the fourth season of The Walking Dead television series as Patrick. He is the english voice of Hope Estheim in the 2010 video game Final Fantasy XIII and its sequels Final Fantasy XIII-2 and Lightning Returns: Final Fantasy XIII.  He also did the voice of the teenage Jason Todd / Robin for the animated film Batman: Under The Red Hood. Martella appeared in the feature film Role Models starring Paul Rudd. He had a lead role in the film Bait Shop along with Bill Engvall and Billy Ray Cyrus. He also played Scoop in the show Ned's Declassified School Survival Guide. He recorded his an album Time Flies By, playing the piano and singing. The album was written and co-produced by Vincent and is available on iTunes. Vincent will be meeting fans all weekend, signing autographs, doing photo ops and offering Karaoke with fans at the Friday July 2 concert AfterParty.

AMAZING KRESKIN - July 2-4, 2021 Show

With a showman's flair, a comedian's wit, and the capacities of a bona fide Mentalist or thought reader, The Amazing Kreskin has, for six decades, dramatized the unique facets of the human mind…his own. His very name has become an integral part of pop culture throughout the world. During the past fifty years Kreskin has had a television series, his own board game by Milton Bradley, twenty published books, and a major motion picture inspired by his work. In the 1970's Kreskin headlined his own television series for five and a half seasons called, 'The Amazing World of Kreskin' which can now be viewed on www.hulu.com. The airline industry estimates that Kreskin has flown over 3 million miles, to reach a vast international audience with his unique brand of Mentalism. To reveal his remarkable diversity, John Romero, a leading gaming authority quotes in his book, 'Las Vegas The Untold Story' "Kreskin is the most dangerous person in the world with a deck of cards. The casinos would rather deal to Willie Sutton". Actor/Producer Tom Hanks released in 2009 the feature film, 'The Great Buck Howard". It is announced at the end of the movie that the inspiration for the main character is The Amazing Kreskin. That character is played by the star of the movie, John Malkovich. In the 2010 movie, 'Dinner for Schmucks', the character played by Zach Galifianakis has as his hero and influence The Amazing Kreskin, which further exemplifies the wide scope of Kreskin's exposure and attention. The wide scope of Kreskin's exposure and attention is exemplified with his recurring appearances on Johnny Carson, Regis Philbin, David Letterman and most recently Jimmy Fallon, Neil Cavuto and Howard Stern. 2014 brought a whole new realm to Kreskin's arsenal when he mentally trained three up and coming boxers to victory. One of the winners was Heather "The Heat" Hardy and he was further brought in to prepare and condition her mentally for a contest of worldwide dimension. In October of 2014, he was brought into the ring to join her in the celebration of her success; a success that he helped prepare her for mentally in the preceding months. She had just won the WBC International Junior Featherweight Championship of the World. Through the years Kreskin has received worldwide recognition for extraordinary predictions, often dealing with international affairs, and sports. On Late Night with Jimmy Fallon, Kreskin predicted the 2012 United States Presidential Election, 18 months before Election Day. As revealed on Fox television for the 2016 Super Bowl, Kreskin made three predictions. He foresaw the deciding quarter of the game, the winning team, and their final score. In March 2016 Kreskin released his 20th book entitled, "In Real Time" featuring his major predictions for the next several hundred years. The Amazing One is also currently on global radio. His new talk and commentary show on iHeartRadio premiered on February 25, 2016. http://www.wxlvradio.com/station/content/wxlv-flash-player. Kreskin's latest prediction for the 2016 Presidential Election was revealed live on The David Webb Show on SiriusXM radio one day after the election. Kreskin had locked his prediction away in a safe the morning before Election-Day at Madam Paulette's in NYC. Kreskin correctly predicted that Donald Trump would be the next POTUS. However, that was to be overshadowed when FOX DC released a story about Kreskin's appearance on the FOX DC morning show on December 9th 2015 in which he accidentally revealed that in fact, Trump would be the next President. http://www.fox5dc.com/good-day/216503627-story At 81 years of age, Kreskin shows no signs of slowing down. He continues to perform his legendary live shows in front of packed audiences around the world, playing over 200+ dates yearly.

JIM SHOOTER - July 3-4, 2021 show

Marvel Legend Jim Shooter will be appearing Saturday and Sunday Jul 3 and 4 only. Saturday July 3rd Jim will be signing a limited edition exclusive NECC Print for only $10 while supply lasts, doing a panel on the main stage and meeting fans for photo ops all day. Sunday July 4th Jim will be signing all fan attendee's comic books that were produced during his run as Marvel Editor in Chief for FREE ... that's right FREE ... you can have up to 20 at a time signed then you'll need to get back in line if you want more. Jim will be signing all day so bring what you have. There will be a CGC Facilitator onsite, Tim Ferrante of The One Stop Shop in Clinton MA so contact Tim about any authentication prior to getting in line. At age 13, in mid-1965, he wrote and drew stories featuring the Legion of Superheroes, and sent them in to DC Comics. On February 10, 1966, he received a phone call from Mort Weisinger, who wanted to purchase the stories Shooter had sent, and commissioned Shooter to write Supergirl and Superman stories. Weisinger eventually offered Shooter a regular position on Legion, and wanted Shooter to come to New York to spend a couple of days in his office. Shooter, who was 14 and lived in Pittsburgh, had to wait until school was in recess, after which he went to New York with his mother, spurred in part by the need to support his financially struggling parents. At 14, Shooter began selling stories to DC Comics, writing for both Action Comics and Adventure Comics, beginning with Adventure Comics No. 346 (July 1966), and providing pencil breakdowns as well.[12] Shooter created several characters for the Legion of Super-Heroes including Karate Kid, a teenage superhero who predated the martial arts fad of the 1970s; Ferro Lad, a teenage superhero who can transform to living iron; and Princess Projectra, who could cast realistic illusions; as well as the Sun-Eater and the group of ultra-powerful villains known as The Fatal Five. He also created the Superman villain the Parasite in Action Comics No. 340 (Aug. 1966). Shooter and artist Curt Swan devised the first race between the Flash and Superman, two characters known for their super-speed powers, in "Superman's Race with the Flash!" in Superman No. 199 (Aug. 1967). Shooter wrote the first issue of Captain Action (Oct.-Nov. 1968), which was DC's first toy tie-in. On January 2, 1976, Shooter joined the Marvel staff as an assistant editor and writer.[17] With the quick turnover at the top, Shooter rapidly found himself rising in the ranks, and on the first working day of January 1978, he succeeded Archie Goodwin to become Marvel's ninth editor-in-chief. During this period, publisher Stan Lee relocated to Los Angeles to better oversee Marvel's animation, television and film projects, leaving Shooter largely in charge of the creative decision-making at Marvel's New York City headquarters. Although there were complaints among some that Shooter imposed a dictatorial style on the "Bullpen", he cured many of the procedural ills at Marvel, successfully managed to keep the line of books on schedule (ending the widespread practice of missed deadlines), add new titles, and develop new talent. Shooter in his nine-year tenure as editor-in-chief oversaw Chris Claremont and John Byrne's run on the Uncanny X-Men, Byrne's work on Fantastic Four, Frank Miller's series of Daredevil stories, Walt Simonson's crafting of Norse mythology with the Marvel Universe in Thor, and Roger Stern's runs on both Avengers and The Amazing Spider-Man. In 1981, Shooter brought Marvel into the lucrative comic book specialty shop market with Dazzler #1. Despite his success in revitalizing Marvel, Shooter angered and alienated a number of long-time Marvel creators by insisting on strong editorial control and strict adherence to deadlines. Shooter was fired from Marvel on April 15, 1987. Shooter and his investors then founded a new company, Voyager Communications, which published comics under the Valiant Comics banner, entering the market in 1989 with comics based on Nintendo and WWF licensed characters. Two years later Valiant entered the superhero market with a relaunch of the Gold Key Comics character Magnus, Robot Fighter. Another Gold Key character, Solar, Man of the Atom was also relaunched later in the same year. Shooter brought many of Marvel's creators to Valiant, including Bob Layton and Barry Windsor-Smith, as well as industry veterans such as Don Perlin. Valiant also established "knob row" — taking in raw talent and teaching them how to make comics Valiant-style – and launched many careers, most notably Joe Quesada's. After being ousted from Valiant in 1992, Shooter and several of his co-workers went on to found Defiant Comics in early 1993.

NICHOLAS BRENDON

Nicholas Brendon is best known for playing Xander Harris in the television series Buffy the Vampire Slayer (1997–2003) and Kevin Lynch in Criminal Minds (2007–2014). Brendon played Xander Harris for seven years and appeared in all but one of 144 episodes. For his role as Xander, Brendon was nominated for Saturn Award in 1998 and 1999 for Best Genre TV Actor and in 2000 for the Supporting Actor.[3] He continues to regularly attend comic conventions and sci-fi conventions. He has been involved in development of Xander's character in follow-up comic books, and has been credited as a writer for several issues. Nick is currently becoming proficient at his passion of painting and will be displaying his artworks, while also signing autographs, doing photo ops and Singing Karaoke with Fans during FAN-tasy Karaoke Friday night July 2nd as part of the afterparty.

JOHN CAPODICE - July 2-4, 2021 show

Ace Ventura Pet Detective, Seinfeld, Independence Day, The Doors, Ryan's Hope, and hundreds of other movie and TV characters ad appearances. Capodice was born in Chicago, Illinois. He began his film and television career in the late 1970s. His first role was in the ABC-TV soap opera Ryan's Hope, where he appeared in six episodes as Lloyd Lord. He had guest roles on numerous other TV series, including Spenser: For Hire, Kate & Allie, Murphy Brown, Knots Landing, Hunter, and Law & Order. He appeared on the series Moonlighting in 1989 and performed as a guest star in an episode of NBC-TV's Will & Grace (episode 1.19), in the role of the plumber who suffers a heart attack.  Starred in the role of Carmine Cirillo for a year in "General Hospital" in 1990. And the classic episode in Seinfeld as the laundromat owner in "SEINFELD". His most recent TV appearances were on The West Wing, Six Feet Under and CSI: Crime Scene Investigation.  In a memorable 1980s television ad for Polly-O String Cheese, Capodice portrayed Fred, a dumbfounded pizzeria owner, who is asked by three teens to make a pizza with extra cheese, but to hold the tomato sauce, and the crust. He also appeared as a trucker who gives medical advice in a popular ad for Dimetapp Cold Medicine.  Films and voice work​ Capodice appeared as Doyle in the 1982 film Q and in the 1989 film Family Business as Tommy. Other film appearances are in the 1991 Oliver Stone film The Doors and the 1989 comedy See No Evil, Hear No Evil, where he appears as a Richard Pryor's bookie. He had roles in Ace Ventura: Pet Detective, Naked Gun 33⅓: The Final Insult (1994), Speed (1994), Independence Day (1996), and Enemy of the State (1998). Capodice has been nominated for best supporting actor in several worldwide film festivals for his performance in the film "Lost Angelas" that has won many awards including best supporting actor for  John at the Seattle Film festival.

PHILO BARNHART - July 2-4, 2021 Show

Artist and Animator Philo Barnhart holds a very impressive resume. Over the course of his long career Philo has worn a number of hats in the film industry including key character design and assistant animation positions with Disney. Philo was the original chgaracter creator and animator for Ariel and Ursula in Disney's The Little Mermaid, and his first film work was on the original Star Trek The Motion Picture, Some of Philo's work can be seen in other films such as Beauty and the Beast, The Black Cauldron, and The Secret of Nimh, along with late 20th century television series animation on Godzilla, G.I. Joe and many others. have you heard of Super Friends? He work on that. Star Trek the Motion picture? He work on that. Smurf, Jem and the holograms, Space Ace, Dragons lair? The 13 ghosts of Scooby Doo. YES HE WORK ON ALL OF THEM! we could spend hours listing more titles and the answer would be"HE WORKED ON THAT!" A couple of his crowning jewels are The Secret OF NIMH character key assistant and The Little Mermaid (character designer) / (character key). He also worked on Consumer Products for several years with Disney you can still find his artwork to this day still being used on toys, books, home electronics/appliances, apparel and posters! Currently Philo is working with Silver Phoenix Entertainment Inc. His Latest title is WHISPERS FROM THE VOID!™ Often he can be seen trapped with the Wanna Be Master of Horror Charles D. Moisant at conventions. 2013 to Present Whispers From the VOID Silver Phoenix Entertainment Inc. (Illustrator, Character Design. Layout.) 2014 Punkin's Imagination, (Story Boards) 2010-2014 Milwaukee Institute Of Art And Design in Milwaukee, Wisconsin (Instructor of Traditional 2D Animation techniques.) 2008-2013 Miracle In The Meadows, Tom Hignite Studios (character design, layout, animation.) 1995-2003 Disney Consumer Products (Senior staff Artist) 1995 The Tale of Tillie's Dragon (Short) (additional layout artist) 1991 Beauty and the Beast (key assistant animator: Gaston, Lefou, Lumiere, Footstool, Wardrobe - uncredited) 1984 Dragon's Lair II: Timewarp (Video Game) (key assistant animator) 1990 The Rescuers Down Under (character key) 1997 Happily Ever After (animator) / (key assistant animator) / (model designer) 1990 Roller Coaster Rabbit (Short) (assistant animator) 1989 The Little Mermaid (character designer) / (character key) 1987 Pinocchio and the Emperor of the Night (key assistant animator) 1986 An American Tail (key assistant animator - uncredited) 1985 Galtar and the Golden Lance (TV Series) (character designer - 1985-1986) 1985 13 Ghosts of Scooby Doo. (character designer) 1984-1985 The Smurfs (TV Series) (character designer - 50 episodes) 1985 The Black Cauldron (assistant animator) 1983 Space Ace (Video Game) (key assistant animator) 1983 Dragon's Lair (Video Game) (key assistant animator) 1983 Winnie the Pooh and a Day for Eeyore (Short) (key assistant animator) 1983 Heidi's Song (assistant animator) 1982 The Secret of NIMH (character key assistant) 1979-1980 ABC Weekend Specials (TV Series) (assistant animator - 4 episodes) - The Trouble with Miss Switch (1980) ... (assistant animator) - The Puppy's Amazing Rescue (1980) ... (assistant animator) - The Incredible Detectives (1979) ... (assistant animator) - The Puppy's Great Adventure (1979) ... (assistant animator) 1979 The Plastic Man Comedy/Adventure Show (TV Series) (assistant animator - 1979) 1979 Star Trek The Motion Picture (Special Effects Animation Assistant - uncredited)

TIM CLARKE - July 2-4 show

For over 30 years Tim has been Inventing, Designing and Sculpting some of the most unusual toys to ever be marketed in the US and abroad. Once known as the "King of Gross" after co-creating in the 80's Sectaurs (Coleco) and Boglins (Mattel). Tim now launches his new line of Boglins with TriActiontoys! funded by Kickstarter fans for over a quarter million Dollars. I love creating my own mythology. The world is filled with modern day mythological creatures you can find them in every nook and cranny of your bedroom closet. Tim Started his career designing and building puppets for the Muppets. Most notable were the Mystics and the Slaves that he sculpted and designed for the movie the Dark Crystal guided by the incredible drawings of Brian Froud. He also worked on puppets for Sesame Street, Muppet Show and Fraggle Rock for which he built Uncle Traveling Matt. After Dark Crystal was launched he garnered his first toy sculpting gig with Hasbro creating the Garthim, Mystics and Lanstrider toys. He has also created toys for Melissa and Doug toys, EK Success, Hasbro, Mattel, Coleco, Kenner, Ideal Lossirs, to mention just a few.

WILL MURRAY - July 2-4, 2021 show

William Murray is an American novelist, journalist, and short-story and comic-book writer. He has written numerous tomes about "Doc Savage," "Tarzan," "The Phantom" and "The Shadow." Several of his fiction had been published under pseudonyms. A contributor to numerous prose anthologies, Murray has written short stories of the characters Superman, Batman, Wonder Woman, Spider-Man, Ant-Man, the Hulk, the Spider, The Avenger, the Gray Seal, the Green Hornet, The Secret 6, Sherlock Holmes, Sky Captain and the World of Tomorrow, Honey West, Zorro and Lee Falk's the Phantom. For Marvel Comics, Murray co-created the superhero Squirrel Girl with artist Steve Ditko. He scripted The Destroyer black-and-white magazine, as well as single stories starring Iron Man and the Punisher. Murray wrote the introduction to the Marvel Comics Omnibus volume, which celebrates the 70th anniversary of Marvel Comics, as well as introductions to Volume 2 of Daring Mystery Comics, Mighty Thor Masterworks Volume 9, Mystic Comics Volume 1, Young Allies Volume 2 and Golden Age Captain America Volume 6.

JEFF KLINE - July 2-4, 2021 Show

As founder of Darby Pop Publishing and writer of Bruce Lee: The Dragon Rises, Bruce Lee: The Walk of the Dragon and Indestructible, Jeff Kline has for nearly two decades, has been one of the fortunate few "genre nerds" able to move freely between primetime and daytime television, motion pictures and the Web, and the East and West Coasts. He formed Darby Pop Publishing so he could play in the sandbox of comic books, and do so alongside some friends. As both Writer and Showrunner, Kline has been responsible for more than 40 animated and live-action series and pilots. He was an Executive Producer and co-developer of TRANSFORMERS: ROBOTS IN DISGUISE, a follow up to his previous project, the multiple Daytime Emmy® Award-winning CG series TRANSFORMERS: PRIME. Over the years, Kline also co-developed and Executive Produced both TRANSFORMERS: RESCUE BOTS and G.I. JOE: RENEGADES for Hasbro Studios and The Hub as part of an exclusive multi-year pact. Previously, Kline has been Showrunner on a slew of fan-fave animated series including JACKIE CHAN ADVENTURES (Kids WB), MEN IN BLACK: THE ANIMATED SERIES (Kids WB), ROUGHNECKS: THE STARSHIP TROOPERS CHRONICLES (Syndicated), BIG GUY AND RUSTY THE BOY ROBOT (Fox Kids), DRAGON TALES and GODZILLA: THE SERIES (Fox Kids).

Cowboy MACH BELL - July 2-4, 2021 Show

Sing with Cowboy Mach Bell during Celebrity Fan-Tasy Karaoke, Friday July 2 at 8:30 pm in the Courtyard. Sign up with Mach during the day Friday. Ohio-born rock singer "Cowboy" Mach Bell has recorded and toured extensively with numerous famed rock bands including: The Joe Perry Project, Wild Bunch, Last Man Standing, Mach 5 and the legendary Thundertrain. "Cowboy Mach Bell was a rock'n'roll singer who grew up in the next town over from me (Holliston, Massachusetts) and had a group called Thundertrain. He loved to rave and be in a band…" - Joe Perry Mach Bell made his bones fronting the glitter-rock turned proto-punk group Thundertrain. Appearing in 1977 on both the "Live at the Rat" album as well as their own "Teenage Suicide" lp, which featured their original song "Hot For Teacher," Thundertrain became regular headliners at Max's Kansas City and CBGB's in Manhattan, the Cleveland Agora, Boston's Paradise Theater and of course the Rat. "All leather and attitude, Thundertrain sat poised on the brink, a local hit album in its saddlebag and full support from the local media. Fronted by the irrepressible Mach Bell, who took no lip from anyone and took command at every venue, Thundertrain peddled and pummeled its metal ditties of thigh school love and lust with a basic two-guitar, bass and drums attack that also, surprisingly, featured a generous share of hooks to hang a hit on." - Carter Alan By 1982 Aerosmith lead guitarist-in-exile Joe Perry needed a new lead singer for his Joe Perry Project. Mach Bell (who Joe always calls "Cowboy") was selected for the job. Bell and Perry wrote seven of the original songs for the 1983 Joe Perry Project album Once a Rocker Always a Rocker (MCA/Geffen). As of last year, the recording has been re-released 18 times (and counting) in North America, Japan, Europe, Australia and Russia. The video for their song Black Velvet Pants appeared regularly on MTV and later on VH1 Classics. The Project performed hundreds of concerts all over Canada, South America and the United States, rocking packed houses at venues like the Bottom Line, El Mocambo, Hollywood Palace, New England Dragway, El Poliedro and the Agora Ballrooms. " Cowboy Mach, Joe Pet and Danny Hargrove. Without a doubt the wildest and most fun bunch of guys I ever played with. It was rocking as close to the edge as I will ever get. Truly a band of pirates." - Joe Perry In late 2019 Panther Rock Books published the long talked-about road diaries that were meticulously kept by Cowboy Mach Bell during his years as a member of the Joe Perry Project. In his book, the Cowboy shares his adventures and times spent with stars including Joan Jett, Stiv Bators, Ric Ocasek, Jim Dandy, Ric Nielsen, Steven Tyler and Bo Diddley. Mach's new book "Once a Rocker Always a Rocker: A Diary" has been met with immediate critical acclaim.

PATRICK A. REED - July 2-4, 2021 Show

Patrick A. Reed is a New York City based pop culture historian, curator, and journalist who specializes in the fields of comics, popular music, and Hip-Hop culture. He has written for clients including MTV, IDW, Sony Music, and ComicsAlliance; directs the University of Oregon's biannual Hip-Hop And Comics conference; conducts programming at universities, conventions, museums and festivals around the country; and is the Curatorial and Marketing Consultant for the Marvel: Universe Of Super Heroes exhibition. Patrick will be interviewing many of our guests on the main stage including Jim Steranko, along with doing several interviews in the Seminar Room. Check the schedule.

BRIAN R. HALL - July 2-4, 2021 Show

Brian R Hall Is an author, film maker, artist, sculptor and International Martial Arts Gold medalist. Brian's IMDB film credits in Writing\research\ Commentating, including hit documentaries that have received worldwide attention. One of the films (Nephilim; Genetic origin of evil) hit a record 7 million views with just a small part of the whole film placed on YouTube. Brian was one of the first researchers to teach on this subject in the United States and appeared on several shows and International radio reaching 150 countries lecturing on the topic. Currently Brian is co-writing and producing a theatrical Movie soon-to-be released in select theaters called "Conquest of the Fallen; War of the Nephilim". This will be followed up with a series called Nephilim Hunters based on the pilot movie. Brian has authored several books in the Fantasy/sci-fi/horror genre as well as children's books. His fantasy series- Legendary Kingdoms of Attera and Ghost story Series- Mountain Night Owl tales are in pre-production to be worked into animated and live action series. Brian also has a book series called "Hands for War", with the first one already in print. In the series he is working on covering the various styles of martial arts he has studied. His father (One of the Real Karate Kids) was amazingly one of the first non-Japanese to study real Miyagi style Karate (Karate Kid movies are based on this style) and Ju-Jitsu while he lived in Japan. Brian's father Delmar R Hall, while he was in Japan, studied under a karate master who was a top disciple of Chojun Miyagi, who is the real Mr. Miyagi that the Karate kid films were based off of. Brian began learning from his father at age 4. Brian is working on writing books on his father's style of real Miyagi style karate. Now Brian has 43 years in his Martial arts studies, having won several International gold and bronze medals including many regional and National Championships. Brian has taught Special Forces Military personnel, police and professional fighters over the years, having trained 15 Gold Medalists from all over the United States. Brian Has made several television, newspaper, and magazine appearances in regards to his Martial Arts career. Brian has a Rabbinical/Doctoral level in theological education. He has taught Hebrew and Theology all across the USA and abroad. He is an expert in Alternative Theological Archeology and history. Brian has appeared in several blockbuster documentaries and radio shows to both national and international audiences, speaking on his expertise in historical theology, histories and dealing with the spiritually based paranormal. Brian also Produced and starred in the celebrity interview show called Schmooze or Lose where he was the host.

ALEX CAPELLA NATAL - July 2-4, 2021 Show

Alex Capella Natal. Actor/ creature creator and fabricator for the film Conquest of the Fallen War of the Nephilm will be at the NorthEast ComicCon in his massive 7 ft tall Frost giant costume that appears in the movie. Get a Picture with him and an autographs he will be at the con appearing with Writer - producer Brian r Hall !! Alex will also be playing a vampire/Satyr and Werewolf in the film series!!!!!!!! Photos and filming/ editing- by Paul Cohen and Christian Rivera.

BILL DIAMOND - Nov. 26-28, 2021 Show

Bill Diamond is a puppeteer, puppet fabricator, and producer. He worked for Jim Henson at his New York office, and has won two Emmy Awards for his work on the YES Network. Bill brings great puppets, and props for photo ops including Audrey 2 from "Little Shop of Horrors," Skeksis from "The Dark Crystal," Sully from "Monsters Inc" and a Gremlin, among many others.