Guests

---
Nov. 29 – Dec. 1, 2019 Guests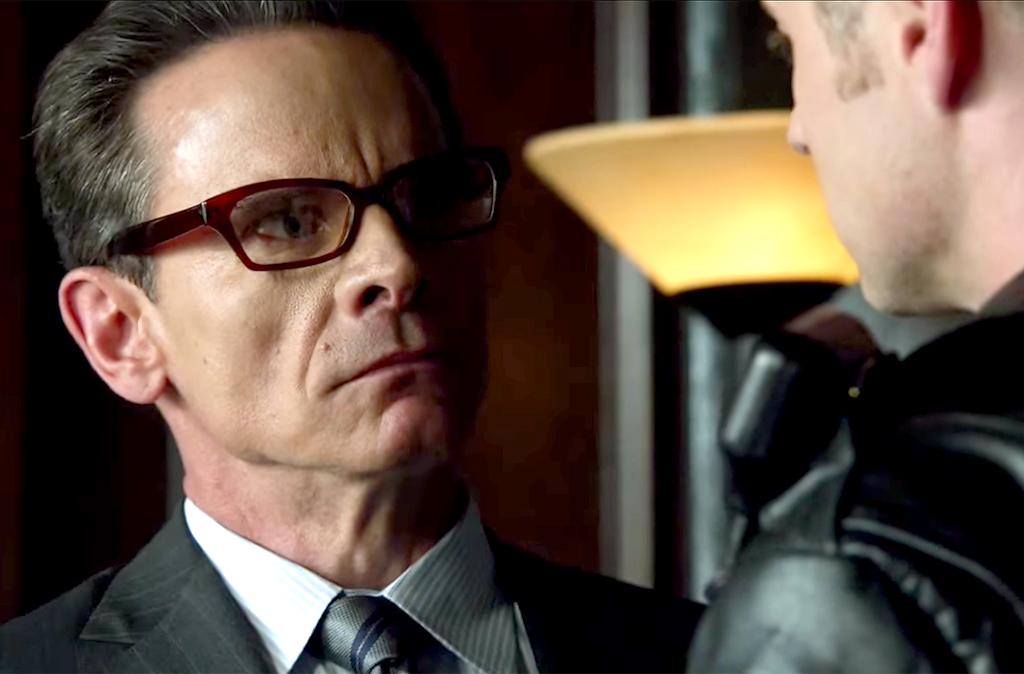 PETER SCOLARI
Peter Scolari has been in a lot of movies and TV programs. Scolari's first ongoing role was in his first short-lived 1980 sitcom Goodtime Girls, as the juggling neighbor of the title characters. He was then cast co-starring with then-unknown Tom Hanks, in another sitcom Bosom Buddies, as two young creative professionals who disguise themselves as women to get an affordable apartment in a women-only building. After Bosom Buddies was cancelled in 1982, and still struggling as an actor, Scolari joined the cast of Newhart, opposite Bob Newhart, in 1984, where he played Michael Harris, the yuppie local TV producer, until the series' conclusion in 1990. He has remained close to Newhart, with whom he frequently plays golf, since the show's cancellation. Following central roles in the unsuccessful series Family Album and Dweebs, Scolari spent three seasons playing inventor Wayne Szalinski, a role originated on film by Rick Moranis, in the TV adaptation of the Disney film Honey, I Shrunk the Kids. He later had a recurring role as the father of Lena Dunham's character on HBO's Girls, for which he won an Emmy in 2016. He also portrayed Gotham City's corrupt police commissioner, Gillian B. Loeb, in Fox's superhero crime drama Gotham. Scolari has appeared on Broadway in Wicked, Sly Fox, Hairspray, and Lucky Guy, which reunited him with his Bosom Buddies co-star Tom Hanks. Scolari also appeared Off Broadway in Old Man Joseph and His Family, The Exonerated, In the Wings, The Music Man, and White's Lies. In 1996, Scolari starred in a version of the stage musical Stop the World – I Want to Get Off produced for the A&E television network. In 2014, Scolari portrayed Yogi Berra in Bronx Bombers. His wife Tracey Shayne played Berra's wife Carmen. Subsequently, he played the part of The Wizard in the Broadway musical Wicked.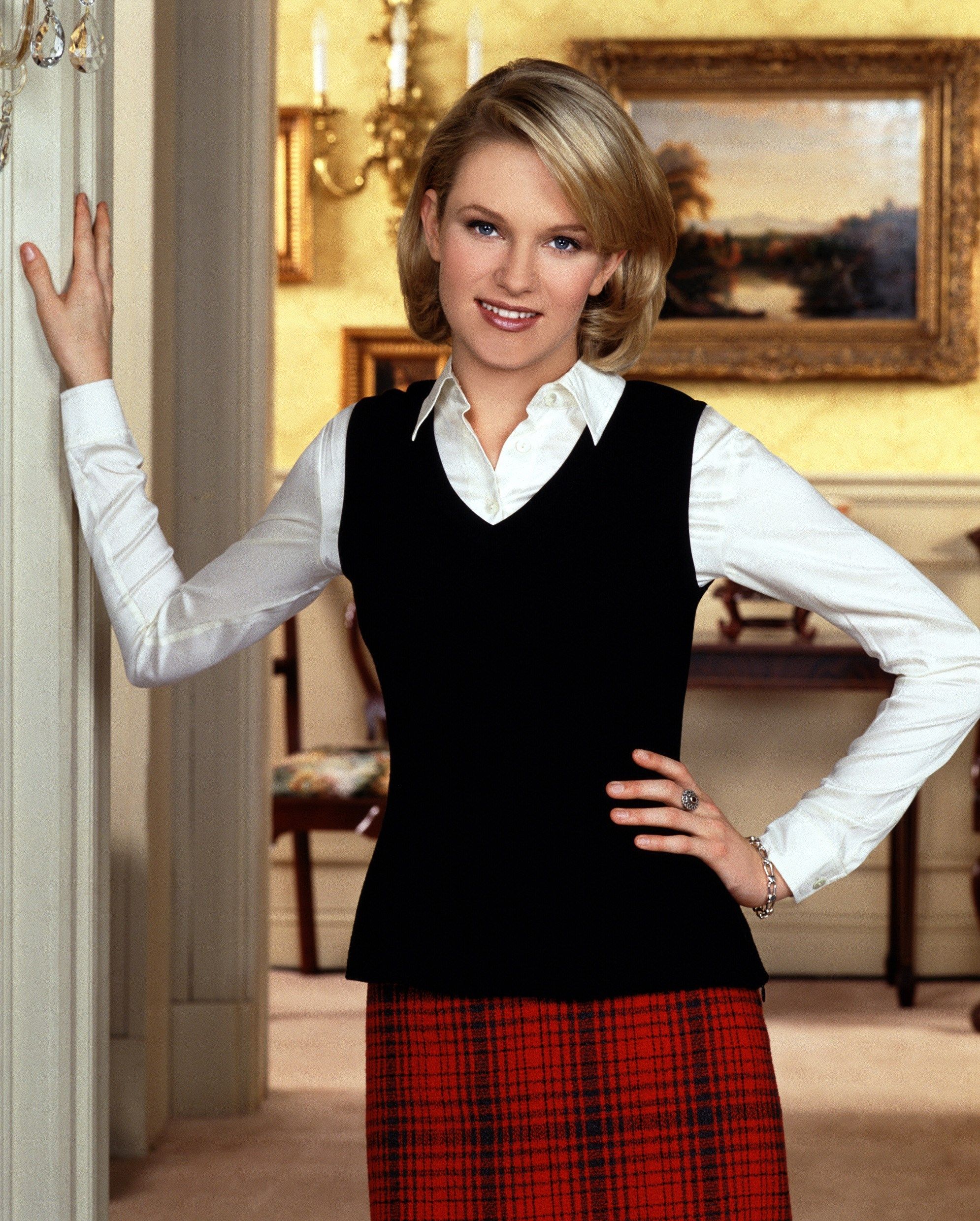 NICHOLLE TOM
Nicholle is probably best known for her role as "Maggie Sheffield" on The Nanny (1993) or "Ryce Newton" in Universals Beethoven (1992), as well as the sequel, Beethoven's 2nd (1993). Nicholle has been keeping busy doing both comedy and dramatic roles on some of Tv's most popular shows. Most recently portraying Peter Scolari's daughter, Miriam Loeb, on Fox's "Gotham" (2014- ) and Reoccurring as Brassy Blonde, Maureen, on ShowTimes "Masters of Sex" Other recent comedy guest stars include the sexually frustrated mother of two, Debby, on the NBC comedy "About a Boy" (TV Series) And struggling plantation actress, Hazel-Fay on Starz, Survivor's Remorse (TV Series) Audiences became familiar with Nicholles dramatic talents when she starred in the title role of the CBS movie, _The Book of Ruth (2004) (TV)_ (Reoccurring). Co-starring with Emmy-winner Christine Lahti, Nicholle portrays an emotionally abused young woman desperately seeking independence from her over-bearing mother. Nicholle was cast in the very first comedy series made for the Independent Film Channel (IFC) The Minor Accomplishments of Jackie Woodman (2006). Starring Laura Kightlinger (The Black Dahlia (2006), Will & Grace (1998)), Nicholle plays her very ambitious best friend and partner in crime, "Tara Winsel", who will sell her soul to make it in Hollywood. Nicholle Tom was born in Hinsdale, Illinois on March 23, 1978. She has a twin brother, David Tom, and a sister, Heather Tom Nicholle began classes with the Young Actors Space, when she was 10 and it was there that she discovered her passion for acting. Three years later, her dedication and hard work paid off when she was cast as Charles Grodin's oldest daughter in Ivan Reitman's Beethoven (1992), as well as the sequel, Beethoven's 2nd (1993). Nicholle feels very privileged to be able to play such versatile characters in both comedy and drama. Nicholle had a recurring role as "Sue Scanlon" on the hit TV show Beverly Hills, 90210 (1990). She also starred in several made-for-television movies such as CBS's For My Daughter's Honor (1996) (aka Indecent Seduction), portraying a high school girl seduced by her teacher. In 1992, Nicholle was cast as "Maggie Sheffield" in the CBS sitcom The Nanny (1993). The show, starring Fran Drescher, was a huge hit and ran for six successful years. Nicholle has also costarred with Neve Campbell and William H. Macy in the film Panic (2000), which received critical acclaim at the 2000 Sundance Film Festival. She also had a supporting role in Disney's The Princess Diaries (2001) with Julie Andrews. Nicholle also voices the character Kara/Supergirl in the animated series Justice League (2001). Nicholle is also very proud of her siblings' success. Her twin brother, David Tom, and older sister, Heather Tom have both won Emmys for their performances on CBS's The Young and the Restless (1973).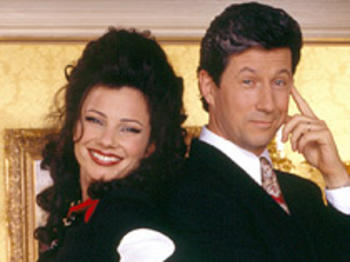 CHARLES SHAUGHNESSY
From the Nanny, Days of Our Lives and Mad Men, Charles Shaughnessy has been the face of many characters for the last 30 years. He appeared in episodes of Murphy Brown, Mad about you, Modern Family, NCIS, Hannah Montana, Fantasy Island, Sabrina the Teenage Witch and others. Charles has voiced many cartoon characters including ones in Gargoyles, Duckman: Private Dick/Family Man, Johnny Bravo, Rugrats, Stanley, Scooby Doo and Tom and Jerry cartoons. Charles was in a memorable episode of Stargate SG-1 and currently appears in FX's The Magicians as Christopher Plover. He has been cast as Prince Charles in the new Movie Harry & Meghan: Becoming Royal.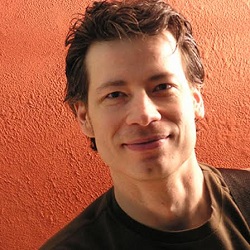 Joe St. Pierre
"Spider-Man" Cover Artist and Creator, Artist and Wrtiter of "New Zodiax."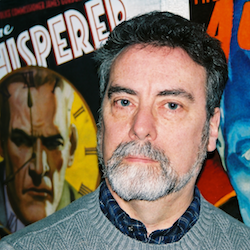 WILL MURRAY
Will Murray is the author of more than 70 novels, including 20 posthumous Doc Savage collaborations with Lester Dent under the name Kenneth Robeson, as well as 40 entries in the long-running Destroyer series. He has pitted the Man of Bronze against King Kong in Skull Island and teamed him up with The Shadow in The Sinister Shadow and Empire of Doom. His first Tarzan novel is titled Return to Pal-ul-don. His second is King Kong vs. Tarzan, a project first envisioned by film producer Merian C. Cooper back in 1935. Other Murray novels star Nick Fury, Agent of S.H.I.E.L.D., Mack Bolan and the Martians of the Mars Attacks! franchise. For various anthologies, Murray has written the adventures of such classic characters as Superman, Batman, Wonder Woman, Spider-Man, Ant-Man, The Hulk, The Spider, The Avenger, The Green Hornet, Sherlock Holmes, Cthulhu, Herbert West, Honey West, The Secret 6, Sky Captain and Lee Falk¹s immortal Ghost Who Walks, The Phantom. He also contributed to the Planet of the Apes franchise and co-created The Unbeatable SquirrelGirl for Marvel Comics with Jack Kirby.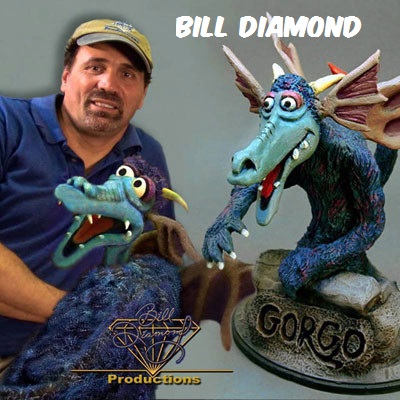 BILL DIAMOND
Emmy Award winning artist and puppeteer, Bill Diamond brings a great array of photo op props for all ages, along with Puppets for play and for sale. Bill worked on The Dark Crystal, Little Shop of Horrors, Fraggle Rock and many others.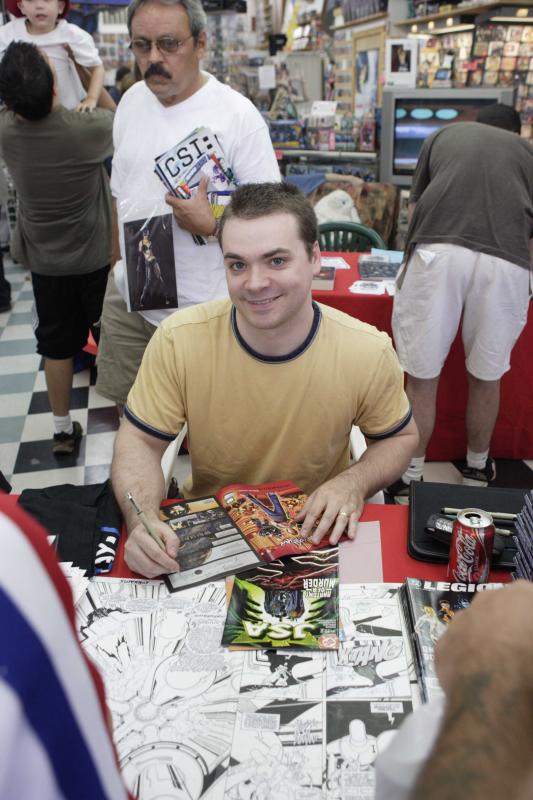 KEITH CHAMPAGNE
Keith graduated from Montville High School, Oakdale Connecticut in 1988. He is a 1994 graduate of The Joe Kubert School of Cartoon and Graphic art. Keith began working professionally as a comic book inker during his second year at the Kubert School. Titles he has contributed to (as writer) include: JSA, Green Lantern Corps, and World War III. As an artist/inker, his work has appeared in many titles, most notably JSA, Firestorm, and Superboy. Recently he wrote Adolescent Radioactive Black Belt Hamsters, when the license was acquired by Dynamite Entertainment. Upcoming work includes Ghostbusters for IDW Publishing and The Mighty, a creator-owned title for DC Comics, co-written with Peter Tomasi.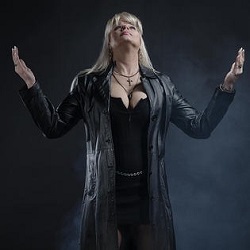 KADROLSHA ONA
Kadrolsha Ona Carole has made comic book history by becoming the first person to be a comic book Super Hero doing what she does in real life. Kadrolsha Ona Carole is part of Warner Brothers motion picture history with her contribution to the 40th Anniversary of The Exorcist DVD on Blue Ray. She travels the globe representing the paranormal industry. KO hosts Paranormal 13 News on the Galaxy Global TV Network, HULU, Apple TV network plus many more and in 198 countries, 50 state, Comcast national and in airport televisions services world wide. Paranormal 13 News is the first paranormal program to be seen on Airport Television. Kadrolsha is collaborating on a children's book with the legendary Bill Diamond of Jim Henson and the Muppet's. KO played a pivotal cameo roll in the Toxic Tutu movie. A movie continuation of Toxic Avenger. Stared in the Silent Film "Silent Times" which she won an award for her role of Madam Leonora and was featured in Broadway World Magazine. "Silent Times" own the Oniros Film Award an IMDB qualifying award. Kadrolsha is on of the executive directors of "Silent Times" Kadrolsha stared as CC Carole in over 85 "CC The Huntress" Paranormal Adventure Episodes for Broadcast and Cablecast WNDS and New England Cable Television. She is the author of Ghosts and Legends of the Merrimack Valley for History Press' Haunted America Series and Ghosts of the New Hampshire Seacoast. Learn more about Kadrolsha by visiting her website. Paranormal 13 News will be broadcasting Live every hour on the hour from Northeast Comic Con. She will along with a few of the P!#N News crew will interview guests to get their prospective on the paranormal.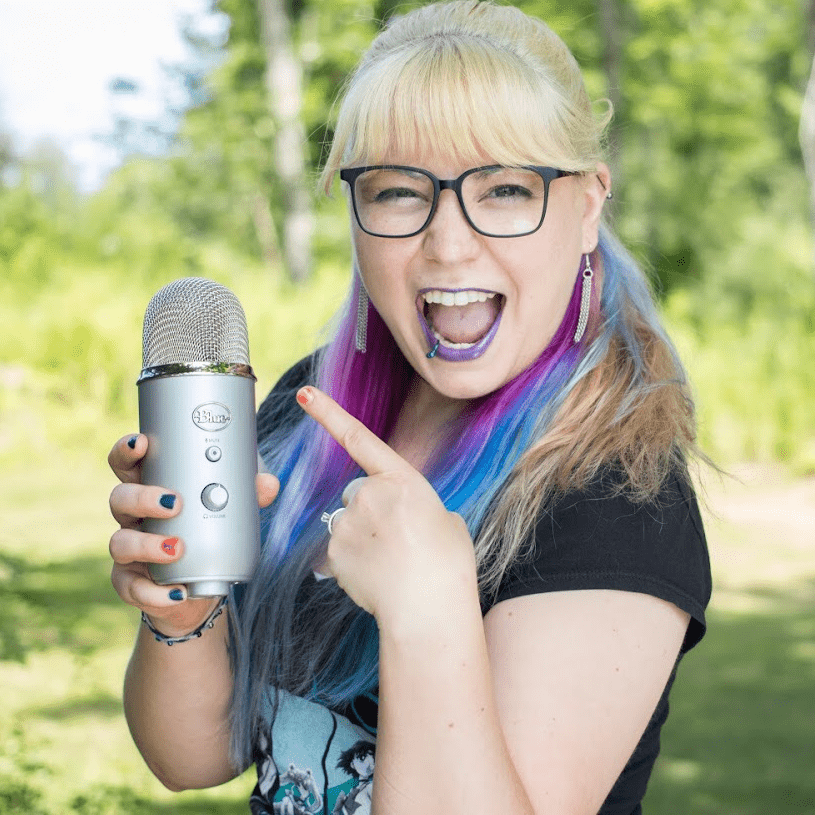 JESSICA RAINVILLE
You have heard Jessica Rainville in various voice over roles such as Fate, Huntress, FlapJackie, and several other characters on the hit YouTube channel NewScapePro Fortnite Shorts with half a million subscribers! She is a reporter for Paranormal 13 News as seen on Hot Rock TV, Galaxy Global Network, Comcast, Apple TV, Amazon Fire, and more. Jessica is a producer, writer, and voice actor for CHRIS Podcast, has been the announcer for Heluva Good! Dip, Starbucks, Runway Fashion Exchange, featured on NH Chronicle, Charlie in Charlie's Mailbox and Crystal in Waterguns & Rainbows for Modern Audio Drama Podcasts, Pandora, Apple Podcasts, Stitcher, Google Play, an on air DJ for IHeartMedia. Some of the other notable VOs I've done are: Starbucks, Heluva Good! Dip, I've been on Pandora, producer and creator of CHRIS Podcast, Charlie in Charlie's Mailbox for Modern Audio Drama, Crystal in Waterguns & Rainbows for Modern Audio Drama (on Apple Podcasts, Stitcher, and Google Play). Charlie's Mailbox was in the top 100 downloads in the media and arts category on Apple Podcasts as well. I was seen on NH Chronicle with Modern Audio Drama as well, discussing Audio Dramas.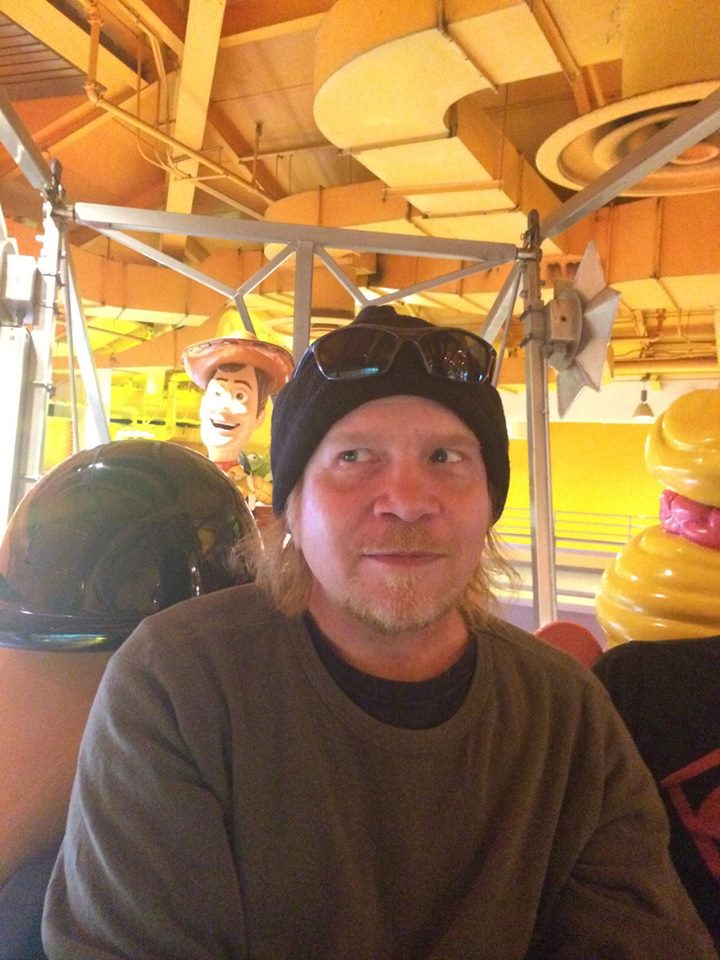 PETER BERNARD
Peter Bernard is creator of an entire stable of imaginary cartoon rock bands, including Those American Girls. He also writes and reads the Scary Stories NYC podcast and internet video show. Peter will be shooting segments at the convention for Debbie American's new cartoon talk show, which will co-star YOU!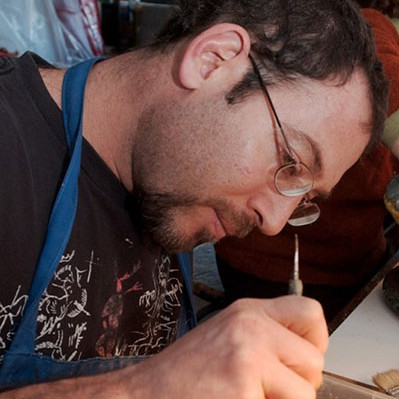 Eric Bornstein
Mask Maker from Behind the Mask Studio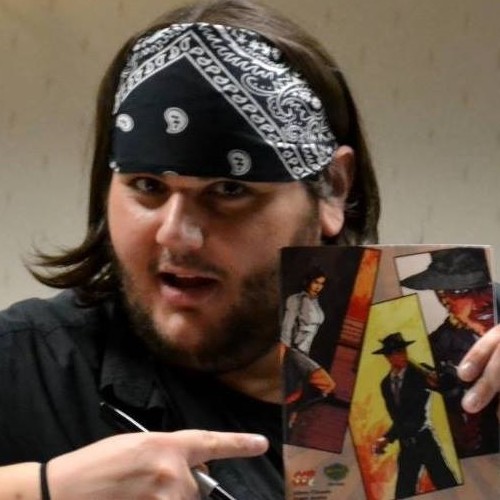 Johnny C
Producer and "Sartana" comic book Author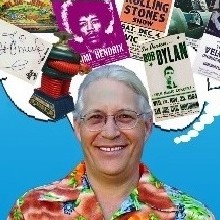 Gary Sohmers
Pop Culture Appraiser on "Antiques Roadshow"