---
Nov. 29 – Dec. 1, 2019 Guests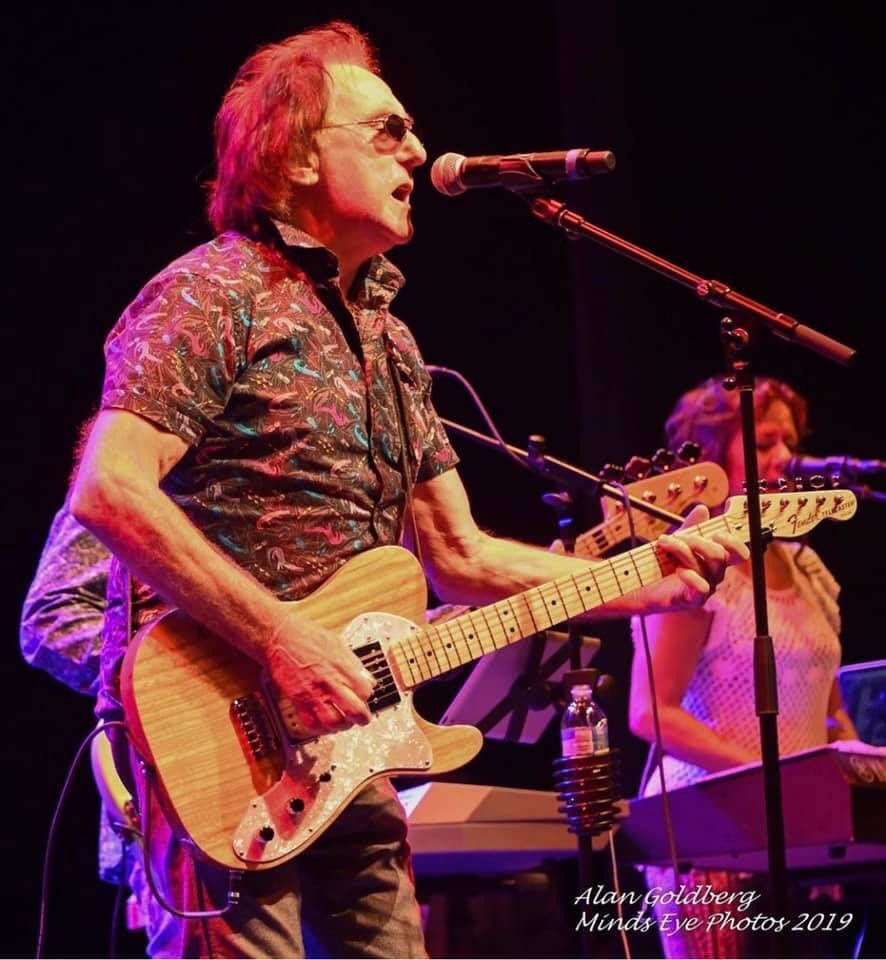 DENNY LAINE
An English musician, singer, and songwriter known as a founder of two major British rock bands: The Moody Blues, with whom he played from 1964 to 1966, and in 2018, Laine was inducted into the Rock and Roll Hall of Fame as a member of the Moody Blues. In 1971, Laine joined Paul McCartney to form Wings and stayed with the group for 10 years until it disbanded in 1981. Denny Laine was also a frequent contributor to the songwriting process of Wings as he wrote and sang several songs, co-wrote a number of compositions on Band on the Run and London Town albums as well as non-album #1 UK single "Mull of Kintyre." A limited number of VIP Experiences on sale now that include an autograph, photo op, weekend admission, a reserved seat for the Q&A session and a special laminated pass.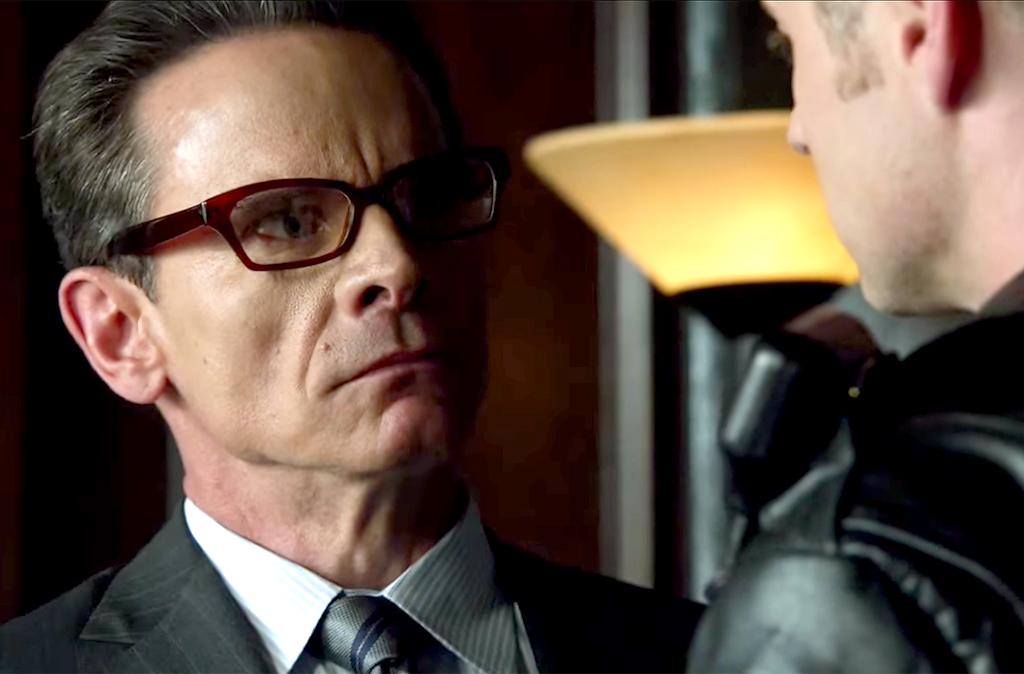 PETER SCOLARI
Peter Scolari has been in a lot of movies and TV programs. Scolari's first ongoing role was in his first short-lived 1980 sitcom Goodtime Girls, as the juggling neighbor of the title characters. He was then cast co-starring with then-unknown Tom Hanks, in another sitcom Bosom Buddies, as two young creative professionals who disguise themselves as women to get an affordable apartment in a women-only building. After Bosom Buddies was cancelled in 1982, and still struggling as an actor, Scolari joined the cast of Newhart, opposite Bob Newhart, in 1984, where he played Michael Harris, the yuppie local TV producer, until the series' conclusion in 1990. He has remained close to Newhart, with whom he frequently plays golf, since the show's cancellation. Following central roles in the unsuccessful series Family Album and Dweebs, Scolari spent three seasons playing inventor Wayne Szalinski, a role originated on film by Rick Moranis, in the TV adaptation of the Disney film Honey, I Shrunk the Kids. He later had a recurring role as the father of Lena Dunham's character on HBO's Girls, for which he won an Emmy in 2016. He also portrayed Gotham City's corrupt police commissioner, Gillian B. Loeb, in Fox's superhero crime drama Gotham. Scolari has appeared on Broadway in Wicked, Sly Fox, Hairspray, and Lucky Guy, which reunited him with his Bosom Buddies co-star Tom Hanks. Scolari also appeared Off Broadway in Old Man Joseph and His Family, The Exonerated, In the Wings, The Music Man, and White's Lies. In 1996, Scolari starred in a version of the stage musical Stop the World – I Want to Get Off produced for the A&E television network. In 2014, Scolari portrayed Yogi Berra in Bronx Bombers. His wife Tracey Shayne played Berra's wife Carmen. Subsequently, he played the part of The Wizard in the Broadway musical Wicked.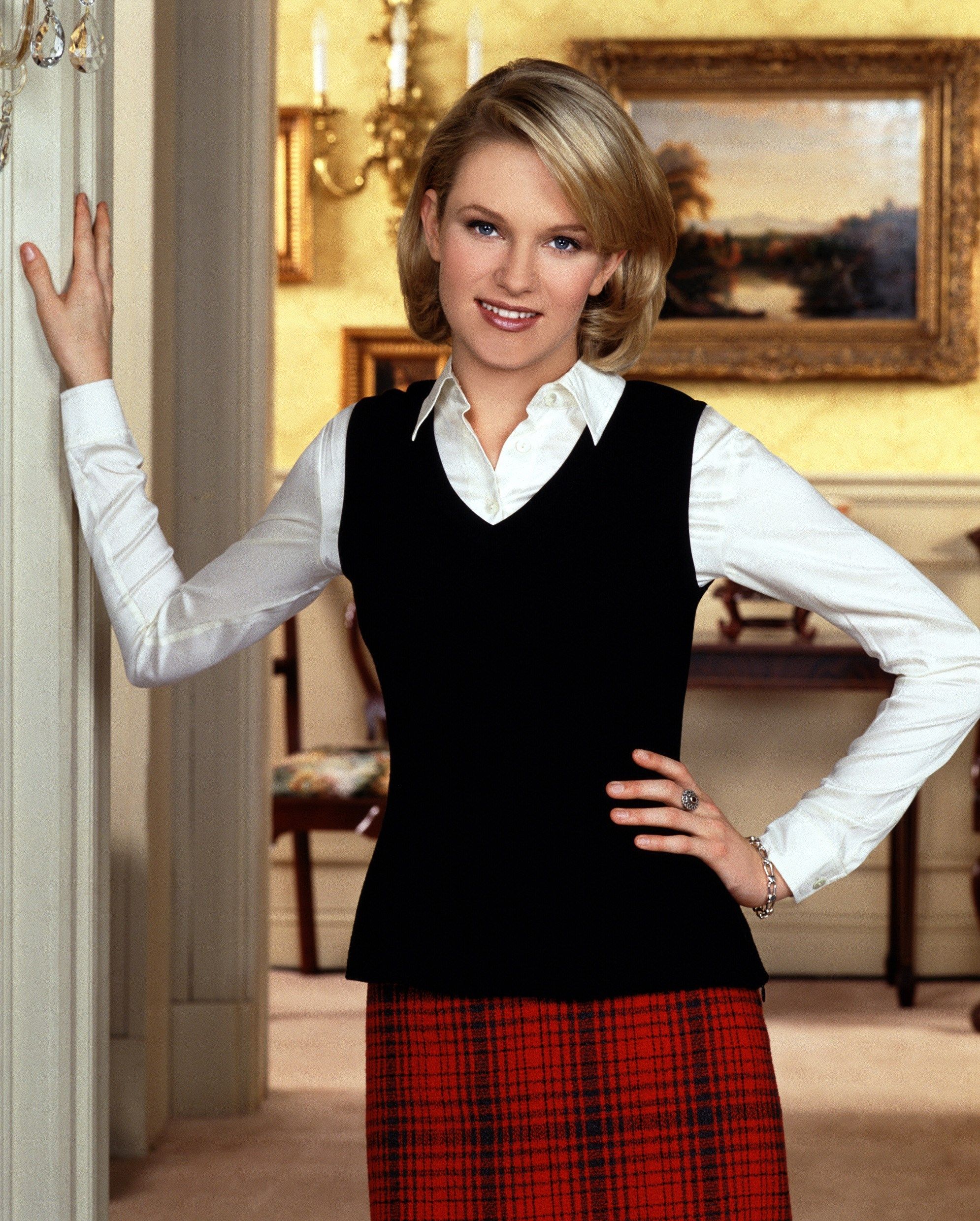 NICHOLLE TOM
Nicholle is probably best known for her role as "Maggie Sheffield" on The Nanny (1993) or "Ryce Newton" in Universals Beethoven (1992), as well as the sequel, Beethoven's 2nd (1993). Nicholle has been keeping busy doing both comedy and dramatic roles on some of Tv's most popular shows. Most recently portraying Peter Scolari's daughter, Miriam Loeb, on Fox's "Gotham" (2014- ) and Reoccurring as Brassy Blonde, Maureen, on ShowTimes "Masters of Sex" Other recent comedy guest stars include the sexually frustrated mother of two, Debby, on the NBC comedy "About a Boy" (TV Series) And struggling plantation actress, Hazel-Fay on Starz, Survivor's Remorse (TV Series) Audiences became familiar with Nicholles dramatic talents when she starred in the title role of the CBS movie, _The Book of Ruth (2004) (TV)_ (Reoccurring). Co-starring with Emmy-winner Christine Lahti, Nicholle portrays an emotionally abused young woman desperately seeking independence from her over-bearing mother. Nicholle was cast in the very first comedy series made for the Independent Film Channel (IFC) The Minor Accomplishments of Jackie Woodman (2006). Starring Laura Kightlinger (The Black Dahlia (2006), Will & Grace (1998)), Nicholle plays her very ambitious best friend and partner in crime, "Tara Winsel", who will sell her soul to make it in Hollywood. Nicholle Tom was born in Hinsdale, Illinois on March 23, 1978. She has a twin brother, David Tom, and a sister, Heather Tom Nicholle began classes with the Young Actors Space, when she was 10 and it was there that she discovered her passion for acting. Three years later, her dedication and hard work paid off when she was cast as Charles Grodin's oldest daughter in Ivan Reitman's Beethoven (1992), as well as the sequel, Beethoven's 2nd (1993). Nicholle feels very privileged to be able to play such versatile characters in both comedy and drama. Nicholle had a recurring role as "Sue Scanlon" on the hit TV show Beverly Hills, 90210 (1990). She also starred in several made-for-television movies such as CBS's For My Daughter's Honor (1996) (aka Indecent Seduction), portraying a high school girl seduced by her teacher. In 1992, Nicholle was cast as "Maggie Sheffield" in the CBS sitcom The Nanny (1993). The show, starring Fran Drescher, was a huge hit and ran for six successful years. Nicholle has also costarred with Neve Campbell and William H. Macy in the film Panic (2000), which received critical acclaim at the 2000 Sundance Film Festival. She also had a supporting role in Disney's The Princess Diaries (2001) with Julie Andrews. Nicholle also voices the character Kara/Supergirl in the animated series Justice League (2001). Nicholle is also very proud of her siblings' success. Her twin brother, David Tom, and older sister, Heather Tom have both won Emmys for their performances on CBS's The Young and the Restless (1973).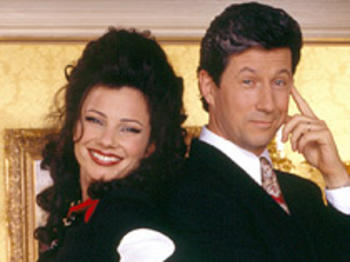 CHARLES SHAUGHNESSY
From the Nanny, Days of Our Lives and Mad Men, Charles Shaughnessy has been the face of many characters for the last 30 years. He appeared in episodes of Murphy Brown, Mad about you, Modern Family, NCIS, Hannah Montana, Fantasy Island, Sabrina the Teenage Witch and others. Charles has voiced many cartoon characters including ones in Gargoyles, Duckman: Private Dick/Family Man, Johnny Bravo, Rugrats, Stanley, Scooby Doo and Tom and Jerry cartoons. Charles was in a memorable episode of Stargate SG-1 and currently appears in FX's The Magicians as Christopher Plover. He has been cast as Prince Charles in the new Movie Harry & Meghan: Becoming Royal.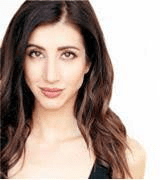 Dana DeLorenzo
Dana DeLorenzo has appeared on various TV shows (Californication, Workaholics, 2 Broke Girls) and films (A Very Harold and Kumar 3D Christmas). She received attention for her comedic and improvisational abilities with her recurring roles on The Late Late Show with Craig Ferguson as Beth the CBS Executive and as Sara Foster's publicist in VH1's Barely Famous. DeLorenzo also performed in The Best of Craigslist Live! in sold-out tours through the Hollywood Fringe Festival, The Royal George Theatre in Chicago, as well as the prestigious Joe's Pub in New York City. DeLorenzo continued to land leading comedic roles in shows like the critically-acclaimed web series Driving Arizona, and returned to doing impressions on Soul Pancake's Impress Me opposite Ross Marquand (The Walking Dead) playing his love interest Emily/Andrea. Impress Me is available on Amazon Prime Video. DeLorenzo's breakout role came when she was cast opposite Bruce Campbell in the beloved series Ash Vs Evil Dead (Starz) which is a continuation of the cult-classic movie trilogy Evil Dead, written and directed by Sam Raimi. DeLorenzo won the approval of fans and critics alike originating the role of Kelly Maxwell, the foul-mouthed quick-witted bad ass female sidekick to the show's titular anti-hero. During it's 3 Season run, the role showcased far more than DeLorenzo's comedy chops; she also received rave reviews for her dramatic abilities and solidified her place as an action hero. Her performance on the series nabbed her back-to-back nominations for the Fangoria Chainsaw Award in the Best TV Supporting Actress category, which she tied with Jamie Lee Curtis (2016). In 2017 she received an iHorror Award nomination for Best Actress in a Horror Series. In 2018 she was the recipient of the Artemis Women in Action Next Wave award. DeLorenzo voiced the character of Esmerelda on Nickelodeon's Teenage Mutant Ninja Turtles and landed the guest starring role of Karen Walker's mom in flashback scenes on Will & Grace. You can watch DeLorenzo on VOD platforms in the short film Three Women, by award winning filmmaker Alex Beh, as well as in a critically-acclaimed leading role in the independent feature film The Mad Ones, written and directed by Aniruddh Pandit.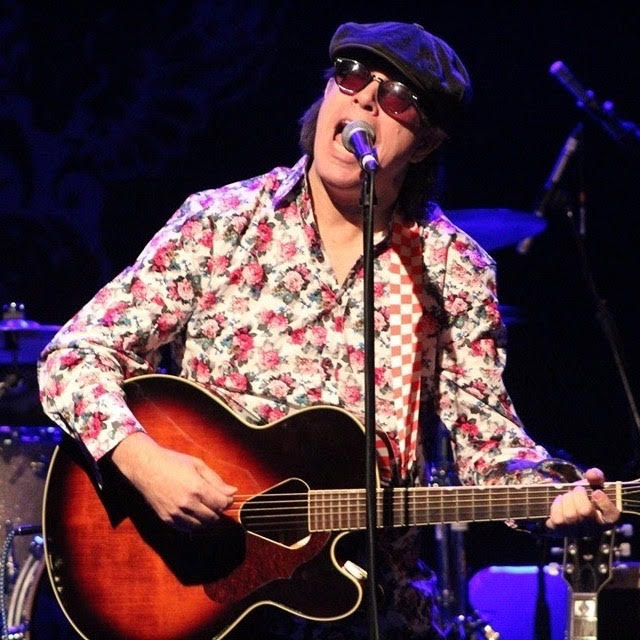 Marty Ross
Marty Ross is an American singer, songwriter and guitarist who is best known for his role in the TV series the New Monkees, as a member of the power pop band The Wigs and as a singer in 2018 and 2019 with The Wrecking Crew. As a member of The Wigs, Ross appeared in the motion picture My Chauffeur and sang on camera the song "Fire!" which he wrote. Jim Cushinery of The Wigs wrote seven songs for the film making the band's contribution to the film a total of eight songs. The soundtrack to My Chauffeur was released in June 2013. Ross also performed a song for the film Murphy's Law, produced 3 songs and performed a cover of the Deep Purple classic "Hush" for the movie "Stateside" and the opening theme for Kounterfeit. Ross wrote and produced songs for the feature films "Mod Squad","The Runner" and many others. He can also be heard singing in the Showtime movie "Noriega: Gods Favorite ". Ross teamed with Randy Gerston to produce for the movie Blair Witch Project the single mix of " The Order Of Death" by Public Image Limited.
BRUTUS
WWE Star appearing Sat. Nov. 30 Only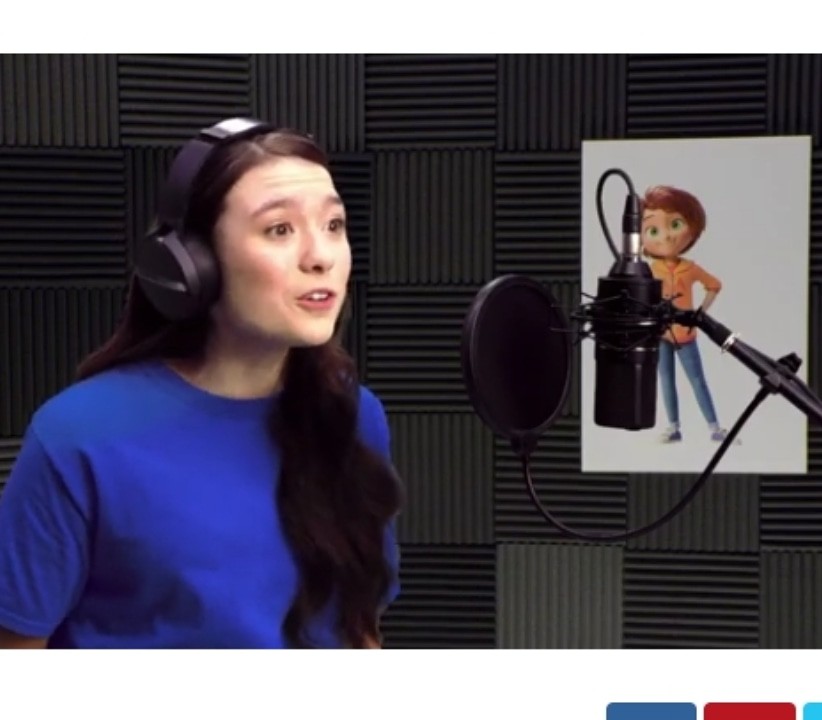 BRIANNA DENSKI
Brianna Denski is the lead actress in the new movie Wonder Park with Mila Kunis, Jennifer Garner, Matthew Broderick, Ken Jeong, Kenan Thompson, John Oliver and more.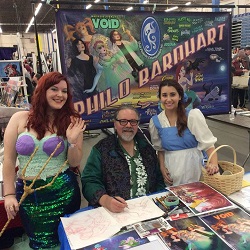 PHILO BARNHART
Animator and Artist was character designer and animator of Ariel on Disney's Little Mermaid along with numerous feature animation and television animation roles, comic books, novels and other art. A true legend in pop culture art.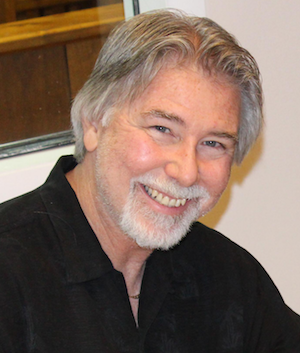 MARK McKENNA
A comic book artist for 32 years, having worked for both Marvel and DC comics on the likes of The X Men and Spider Man to Batman and The Justice League. There are almost 600 comics that list his name in the credits and 12,000 pages that bear his ink lines on them.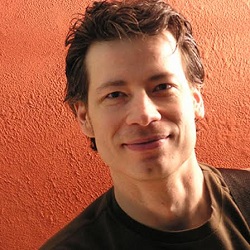 Joe St. Pierre
"Spider-Man" Cover Artist and Creator, Artist and Wrtiter of "New Zodiax."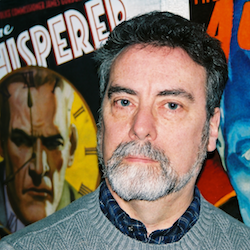 WILL MURRAY
Will Murray is the author of more than 70 novels, including 20 posthumous Doc Savage collaborations with Lester Dent under the name Kenneth Robeson, as well as 40 entries in the long-running Destroyer series. He has pitted the Man of Bronze against King Kong in Skull Island and teamed him up with The Shadow in The Sinister Shadow and Empire of Doom. His first Tarzan novel is titled Return to Pal-ul-don. His second is King Kong vs. Tarzan, a project first envisioned by film producer Merian C. Cooper back in 1935. Other Murray novels star Nick Fury, Agent of S.H.I.E.L.D., Mack Bolan and the Martians of the Mars Attacks! franchise. For various anthologies, Murray has written the adventures of such classic characters as Superman, Batman, Wonder Woman, Spider-Man, Ant-Man, The Hulk, The Spider, The Avenger, The Green Hornet, Sherlock Holmes, Cthulhu, Herbert West, Honey West, The Secret 6, Sky Captain and Lee Falk¹s immortal Ghost Who Walks, The Phantom. He also contributed to the Planet of the Apes franchise and co-created The Unbeatable SquirrelGirl for Marvel Comics with Jack Kirby. Boston-born author Will Murray has scores of books, novels and short stories to his credit starring Nick Fury, Doc Savage, The Shadow, Tarzan of the Apes, Batman, Superman, Wonder Woman, Spider-Man, Ant-Man, the Green Hornet and and the Incredible Hulk. For Marvel Comics, he created the Unbeatable Squirrel Girl with legendary artist Steve Ditko. He currently writes "Will Murray's 20th Century Panopticon," a column for Twomorrow's new nostalgia magazine, RetroFan, where he explores pop culture favorites like Casper the Friendly Ghost, The Many Loves of Dobie Gillis, Honey West, Jonny Quest and many others.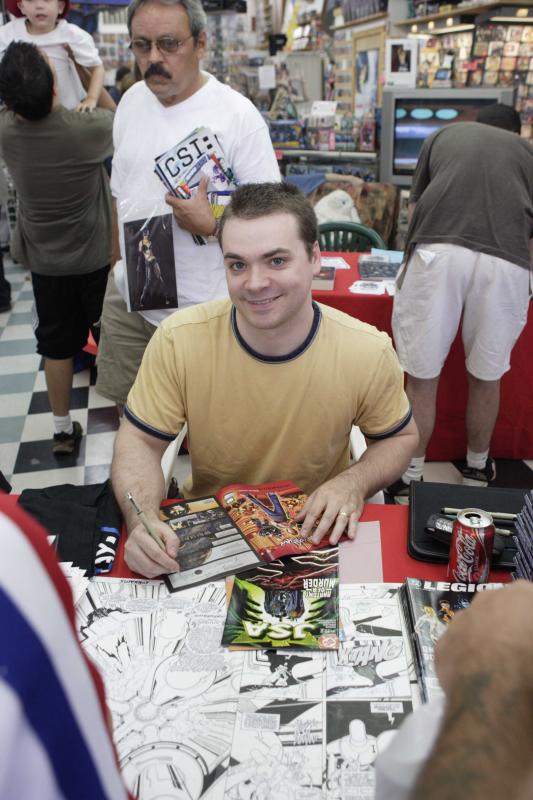 KEITH CHAMPAGNE
Keith graduated from Montville High School, Oakdale Connecticut in 1988. He is a 1994 graduate of The Joe Kubert School of Cartoon and Graphic art. Keith began working professionally as a comic book inker during his second year at the Kubert School. Titles he has contributed to (as writer) include: JSA, Green Lantern Corps, and World War III. As an artist/inker, his work has appeared in many titles, most notably JSA, Firestorm, and Superboy. Recently he wrote Adolescent Radioactive Black Belt Hamsters, when the license was acquired by Dynamite Entertainment. Upcoming work includes Ghostbusters for IDW Publishing and The Mighty, a creator-owned title for DC Comics, co-written with Peter Tomasi.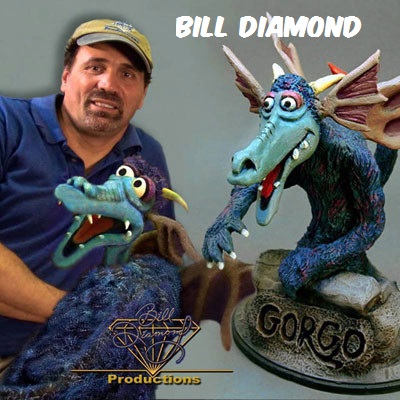 BILL DIAMOND
Emmy Award winning artist and puppeteer, Bill Diamond brings a great array of photo op props for all ages, along with Puppets for play and for sale. Bill worked on The Dark Crystal, Little Shop of Horrors, Fraggle Rock and many others.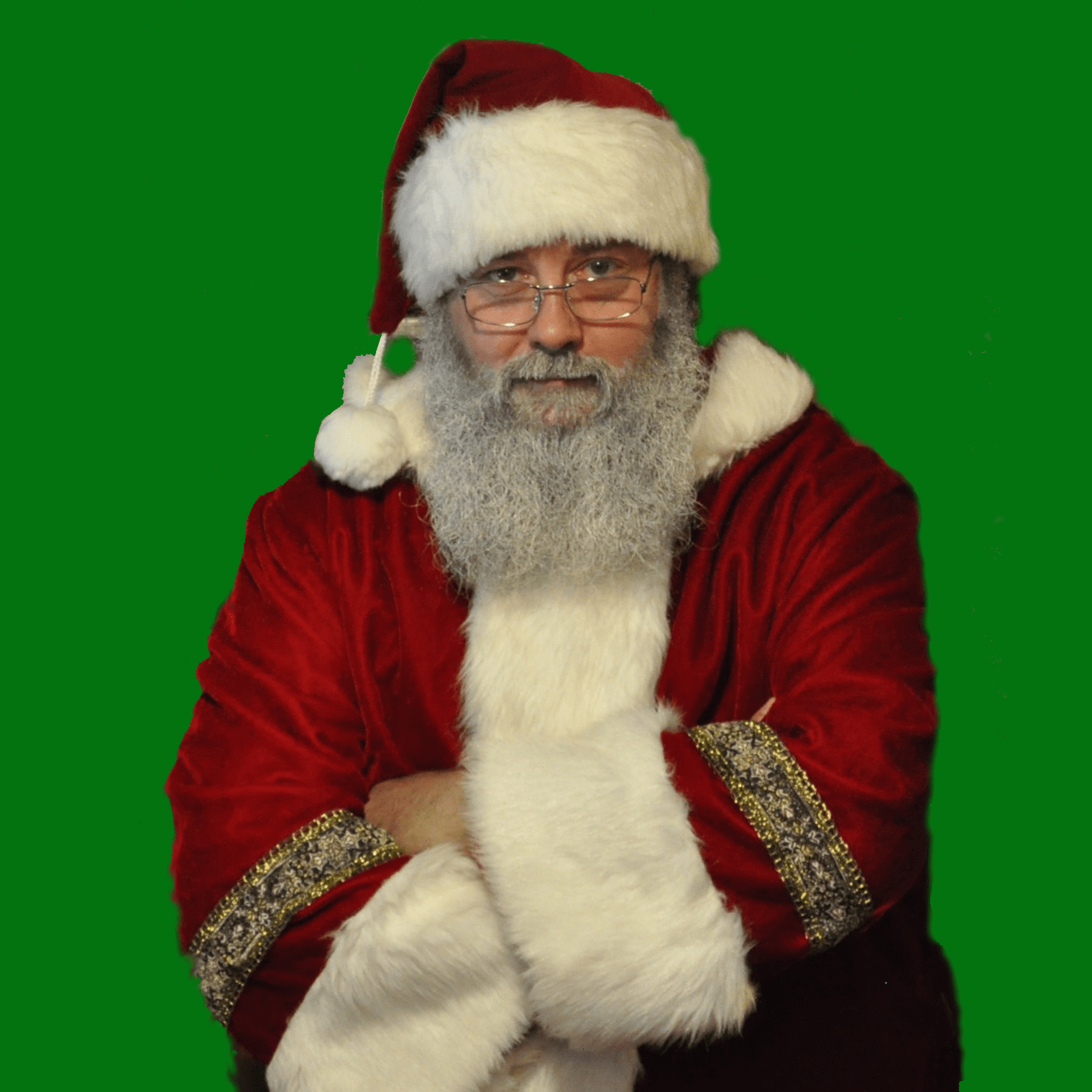 Santa Claus
Photo ops in the Hotel Courtyard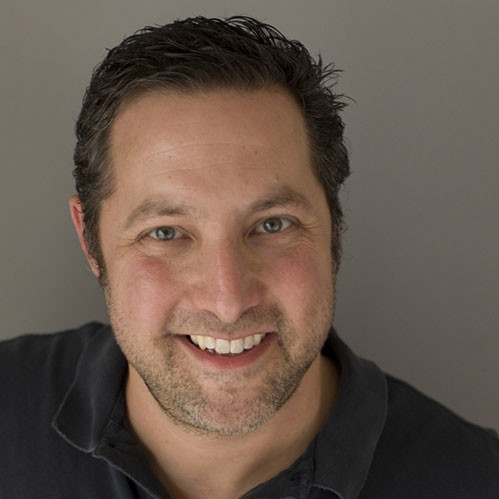 JEFF KLINE
FOUNDER OF DARBY POP PUBLISHING, WRITER: Bruce Lee: The Dragon Rises, Bruce Lee: The Walk of the Dragon, Indestructible For nearly two decades, Jeff Kline has been one of the fortunate few "genre nerds" able to move freely between primetime and daytime television, motion pictures and the Web, and the East and West Coasts. He recently formed Darby Pop Publishing so he could play in the sandbox of comic books, and do so alongside some friends. As both Writer and Showrunner, Kline has been responsible for more than 40 animated and live-action series and pilots. Currently, he is an Executive Producer and co-developer of TRANSFORMERS: ROBOTS IN DISGUISE, a follow up to his previous project, the multiple Daytime Emmy® Award-winning CG series TRANSFORMERS: PRIME. Over the past few years, Kline also co-developed and Executive Produced both TRANSFORMERS: RESCUE BOTS and G.I. JOE: RENEGADES for Hasbro Studios and The Hub as part of an exclusive multi-year pact. Previously, Kline has been Showrunner on a slew of fan-fave animated series including JACKIE CHAN ADVENTURES (Kids WB), MEN IN BLACK: THE ANIMATED SERIES (Kids WB), ROUGHNECKS: THE STARSHIP TROOPERS CHRONICLES (Syndicated), BIG GUY AND RUSTY THE BOY ROBOT (Fox Kids), and GODZILLA: THE SERIES (Fox Kids).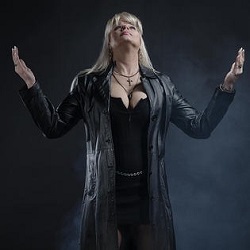 KADROLSHA ONA
Kadrolsha Ona Carole has made comic book history by becoming the first person to be a comic book Super Hero doing what she does in real life. Kadrolsha Ona Carole is part of Warner Brothers motion picture history with her contribution to the 40th Anniversary of The Exorcist DVD on Blue Ray. She travels the globe representing the paranormal industry. KO hosts Paranormal 13 News on the Galaxy Global TV Network, HULU, Apple TV network plus many more and in 198 countries, 50 state, Comcast national and in airport televisions services world wide. Paranormal 13 News is the first paranormal program to be seen on Airport Television. Kadrolsha is collaborating on a children's book with the legendary Bill Diamond of Jim Henson and the Muppet's. KO played a pivotal cameo roll in the Toxic Tutu movie. A movie continuation of Toxic Avenger. Stared in the Silent Film "Silent Times" which she won an award for her role of Madam Leonora and was featured in Broadway World Magazine. "Silent Times" own the Oniros Film Award an IMDB qualifying award. Kadrolsha is on of the executive directors of "Silent Times" Kadrolsha stared as CC Carole in over 85 "CC The Huntress" Paranormal Adventure Episodes for Broadcast and Cablecast WNDS and New England Cable Television. She is the author of Ghosts and Legends of the Merrimack Valley for History Press' Haunted America Series and Ghosts of the New Hampshire Seacoast. Learn more about Kadrolsha by visiting her website. Paranormal 13 News will be broadcasting Live every hour on the hour from Northeast Comic Con. She will along with a few of the P!#N News crew will interview guests to get their prospective on the paranormal.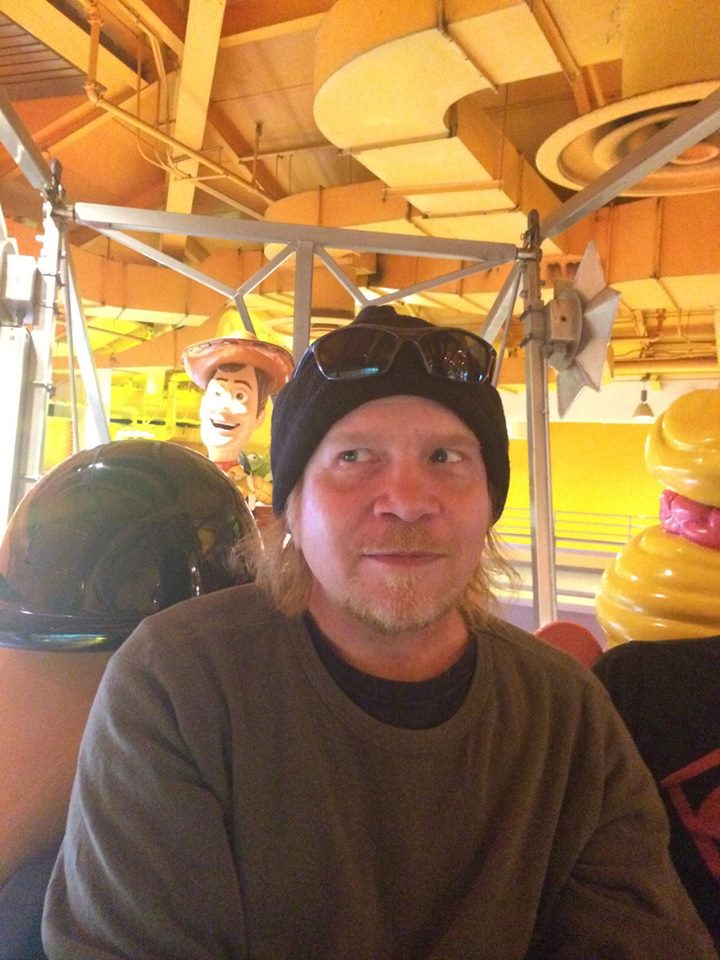 PETER BERNARD
Peter Bernard is creator of an entire stable of imaginary cartoon rock bands, including Those American Girls. He also writes and reads the Scary Stories NYC podcast and internet video show. Peter will be shooting segments at the convention for Debbie American's new cartoon talk show, which will co-star YOU!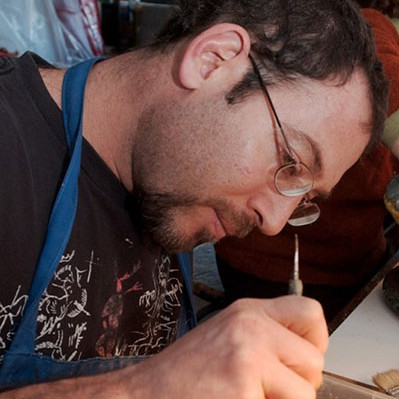 Eric Bornstein
Mask Maker from Behind the Mask Studio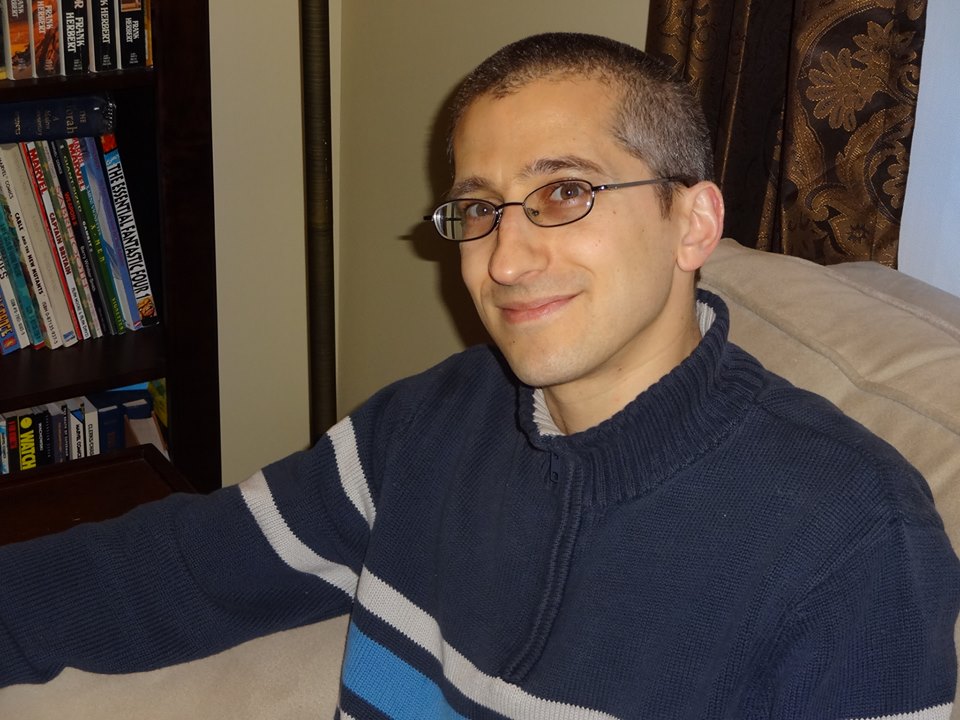 RUSSELL BRETTHOLTZ
Russell Brettholtz is a full-time real estate title searcher who spends his evenings writing comic book scripts. Russell is a contributing member of CatAtomic Studios, a New York based collective of comic book writers and artists who have collectively published over 22 issues of comics and a fantasy-themed deck of playing cards. The co-creator and writer of the comic book, Side-Kicked, from Darby Pop Publishing, Russell raised over $17,000 in two Kickstarter campaigns (under the name "Sidekicks") to pay his art team. Side-Kicked has sold through its first print run and has a sequel in development. He devours fantasy novels, attends the opening night screenings for all the MCU films, and despite growing up consuming Marvel comics, tends to set his stories in more of a DC universe. Russell lives in New York's capital region with his wife and two daughters.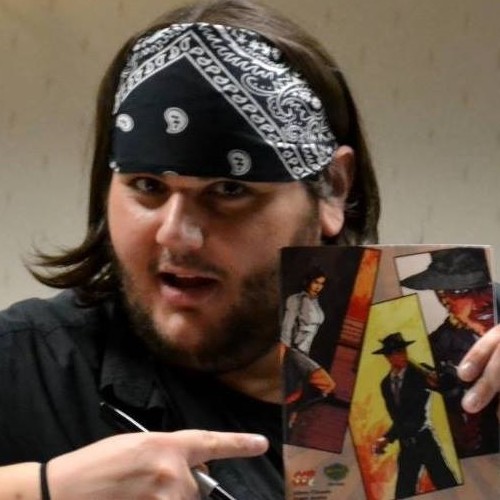 Johnny C
Producer and "Sartana" comic book Author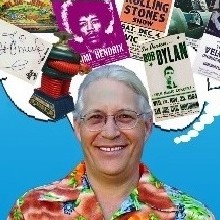 Gary Sohmers
Pop Culture Appraiser on "Antiques Roadshow"