Artists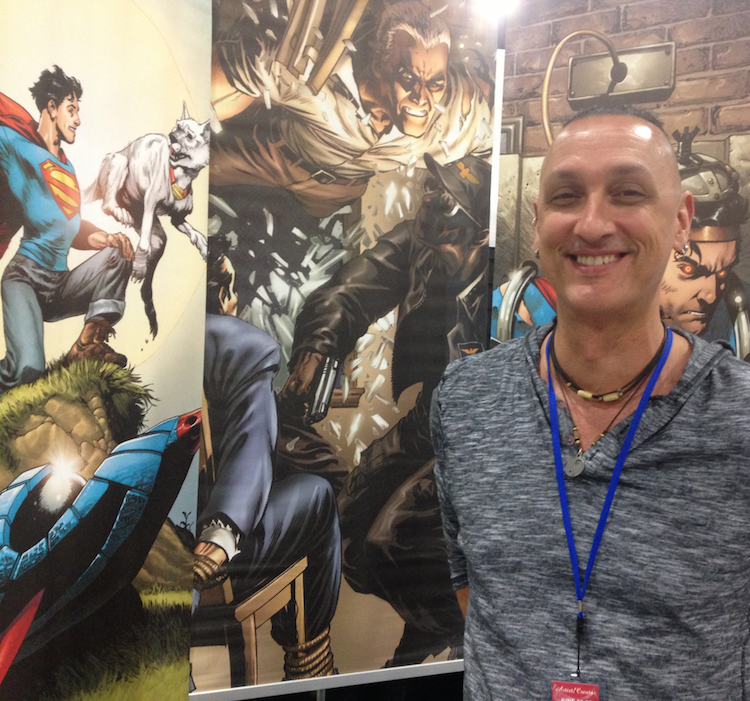 RAGS MORALES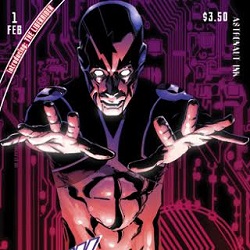 JOE ST PIERRE
Joe St. Pierre's outstanding comic book career began in the early 1990's as a penciller of Rai during the first era of Valiant Comics. Joe has also worked as a penciller/writer for Marvel, DC, Image, IDW and Dynamite. Joe is credited for numerous illustrations featuring Spider-Man and the Spider-Man family.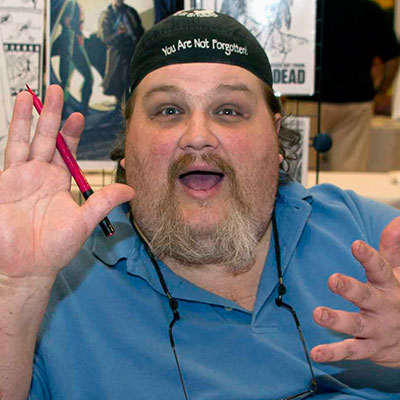 RUSTY GILLIGAN
Art Department - The Avengers; The Walking Dead; Captain America: The First Avenger; Spider-Man 2 & 3... Sketch Card Artist - Star Wars; The Avengers; Marvel Beginnings; Star Trek; DC Ent.; Night of the Living Dead... Actor - Little House on the Prairie; Pete's Dragon; Left 4 Dead) He has been a fixture in comics since 1978 with credits including Marvel, DC, Big Bang, Image, Heavy Metal and more. His film work includes the original Heavy Metal, 'spider-Man 2 & 3″, and more recently Captain America, the Avengers, and The Walking Dead. He is currently providing voice-over work for the upcoming film "Dagon", and at the beginning of 2018, Rusty will be working on a new comic-related motion picture. Back in 1993, Rusty was working for card producer Clubhouse Diamonds and actually created the first 'sketch cards in the trading card hobby, and to his surprise, it soon took off and became a world-wide phenomenon. Gilligan rejoined the sketch card arena and has provided cards for Upper Deck, Breygent Marketing, Cryptozoic Entertainment, Cult-Stuf, and many others, including producing his own sketch cards and recent trading card set for the Mac and Trouble comic book he publishes. Currently, The Adventures of Mac and Trouble can be seen in comic books, a news strip for publications and newspapers, and soon a online feature. This is a perfect time to bring posters or memorabilia from some great films such as the original Heavy Metal as well as other projects that he's worked on.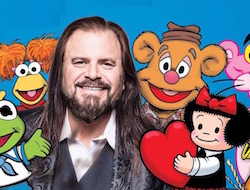 GUY GILCHRIST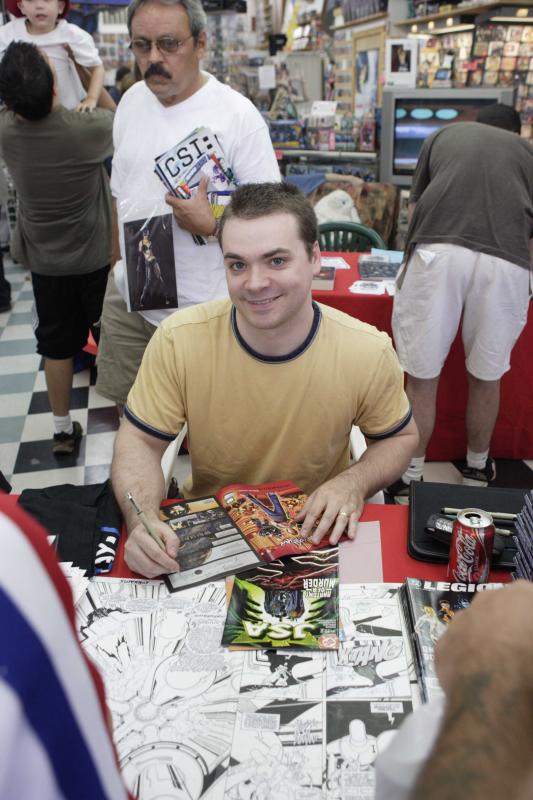 KEITH CHAMPAGNE
Keith Champagne is an American comic artist, who has also moved into writing, and is known for his work at DC Comics. Keith graduated from Montville High School, Oakdale Connecticut in 1988. He is a 1994 graduate of The Joe Kubert School of Cartoon and Graphic art. Keith began working professionally as a comic book inker during his second year at the Kubert School. Titles he has contributed to (as writer) include: JSA, Green Lantern Corps, and World War III. As an artist/inker, his work has appeared in many titles, most notably JSA, Firestorm, and Superboy. Recently he wrote Adolescent Radioactive Black Belt Hamsters, when the license was acquired by Dynamite Entertainment. Upcoming work includes Ghostbusters for IDW Publishing and The Mighty, a creator-owned title for DC Comics, co-written with Peter Tomasi. Keith has a new Kickstarter for his Frank N. Stein - Private Eye at https://www.kickstarter.com/projects/1739572382/frank-n-stein-private-eye?ref=nav_search&result=project&term=Frank%20n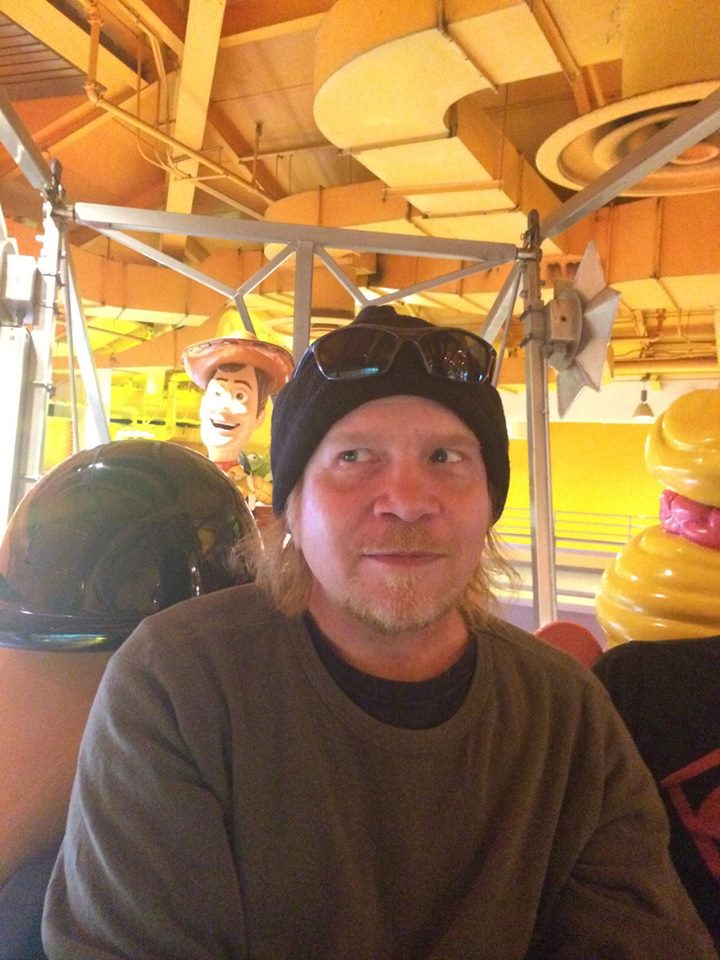 PETER BERNARD
Peter Bernard is creator of an entire stable of imaginary cartoon rock bands, including Those American Girls. He also writes and reads the Scary Stories NYC podcast and internet video show. Peter will be shooting segments at the convention for Debbie American's new cartoon talk show, which will co-star YOU!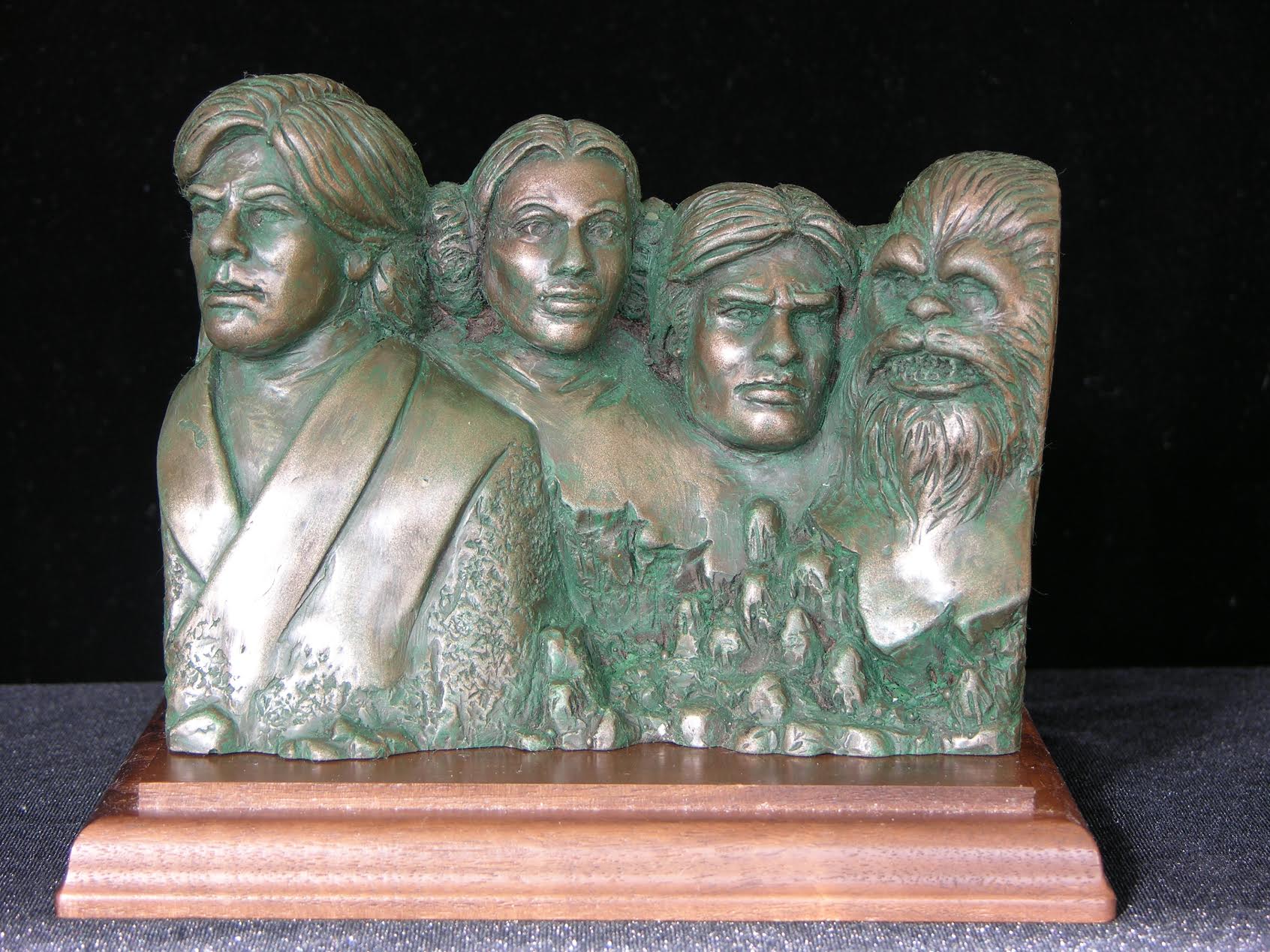 LAWRENCE ELIG
Sculpture artist for Universal Monsters and Star Wars Action Figures, along with numerous other characters.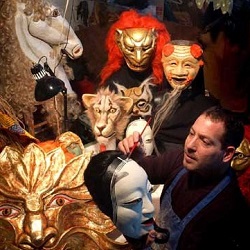 ERIC BORNSTEIN
Behind the Mask Studio will be offering mask making classes, workshops and awesome masks for sale ... Eric also does commission. Fullbright Scholar and award-winning mask maker Eric Bornstein of Behind The Mask Studio/Theatre specializes in custom-made masks, corporate event planning, arts education, and mask theater programming. Eric has studied mask making with masters Agung Suardana in Bali, and Donato Sartori in Italy. He received his MLA in Fine Arts along with the Thomas Small prize from Harvard University. Eric was recently awarded a Fulbright grant to revive and reinvigorate the art of giant puppet effigies in Jamaica 2017. He won the 2016 IRNE award for Best Puppetry Design for Company One's Shockheaded Peter, and was part of the Liars & Believers team that won the Excellence in Production Design award at the New York Musical Theatre Festival 2012 for his masks in Le Cabaret Grimm. Other recent clients include: Centerstage Theatre's Frank The Freak (Kingston, Jamaica),Fava Opera's Les Sortilege D'Enfants (Paris), Boston Ballet's Nutcracker, Boston Lyric Opera's Madama Butterfly, Peabody Museum at Harvard, Gamm Theatre's Morality Play, Liars & Believers' Talk to Strangers, The Walnut Hill School's Nutcracker, Forestdance (Forestmasks: Facing Our Destiny -- Giant Branch Mask), the Outside the Box Festival (Cat Mountain), The Bacchae at Club Oberon, Boston Anime, corporate video game promotions for Bethesda Softworks video games: Dishonored (Versailles, France), Skyrim/Elder Scrolls at The Boston Park Plaza Castle, Wolfenstein, and The Evil Within, A Glimpse Beyond at Mt. Auburn Cemetery (Artistic Director/Mask Design), Puppet Showplace Theatre, the Cambridge River Festival (Giant Brother Blue Puppet & Butterflies of Love ), Contemporary Theater of Boston's A Midsummer Night's Dream, Babes in Boinkland's The Slutcracker; A Burlesque, Underground Railway Theater's Life of Galileo, First Night Boston, and the Harvard Yiddish Players' Shulamis. He currently teaches classes in making and performing masks and offers performances and residencies to schools throughout the state through Young Audiences of Massachusetts. Over the last 30 years, Eric's masked characters have been the subject of numerous media features. Local and national media have described Eric as "Boston's preeminent mask maker"…"a man of many talents" and his masks as "phantasmagoric," "magnificent," "Stunning, finely crafted…first-rate," "eerie/enchanting," "masterful," "outstanding," and "gorgeous." For more information please visit www.behindthemask.org