Party Entertainment for our July 2-4, 2021 show. 
Friday July 2nd
WALTER ALICE SICKERT
BUNKER BUDS – LIVE ON STAGE !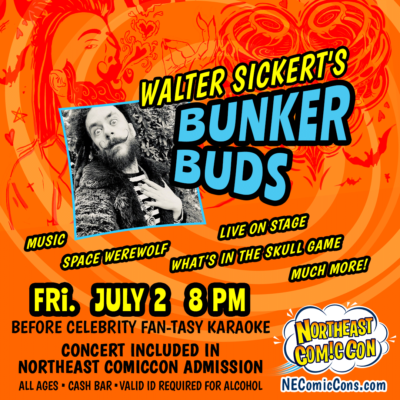 Performing his unique music / entertainment experience at 8:00 pm on Friday July 2, 2021 prior to the Fan-Tasy Karaoke.
Boston Music Award Nominated BUNKER BUDS is a daily dystopian talk show where all the guests are figments of host Walter Alice Sickert's imagination. Voted by Vanyaland as one of the "20 things in music to feel good about in 2020" all 300+ episodes of Bunker Buds feature strange guest like Co-Host JIMBO (a space werewolf who crash-landed on earth), Positive Affirmations through a Bullhorn, Serenading Puppets, games like "What's in the Skull" and music by Walter Alice Sickert themself!   Often funny, always irreverent, and brutally positive, Bunker Buds shows us that dystopia can be a wild and wonderful place where you should always Let Yourself Love Yourself. 
"Imagine if Svenghoulie and Pee Wee Herman confabbed a kids show for immaturely deep adults, it would be Bunker Buds." – Gary Sohmers

Sing with
Mach Bell – Nicholas Brendon – Vincent Martella – Alicyn Packard
Celebrity Fan-Tasy Karaoke – 9:00 – 11:00 pm 
Book your Celebrity Karaoke directly with the Talent on Friday during show hours.
Pick a song and sing on the main stage during the evening.
Have your friends video record your appearance. A rare opportunity.
Saturday July 3rd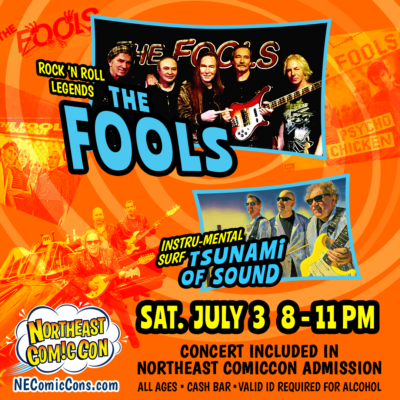 THE FOOLS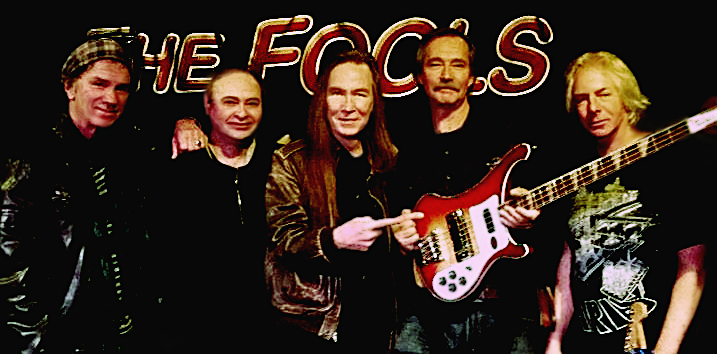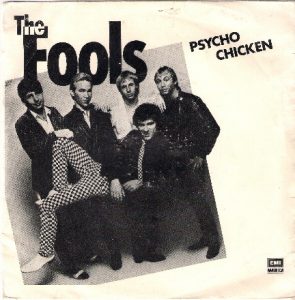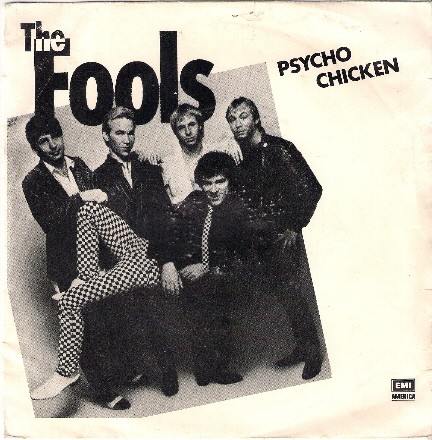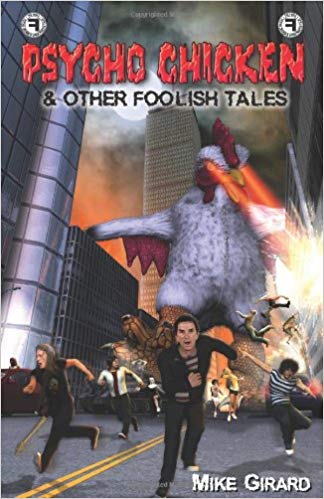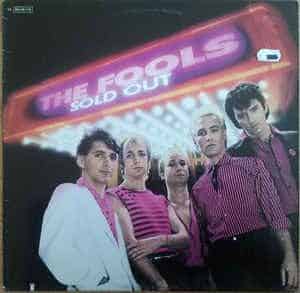 With Special Guests 
TSUNAMI OF SOUND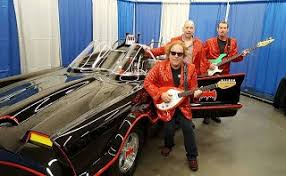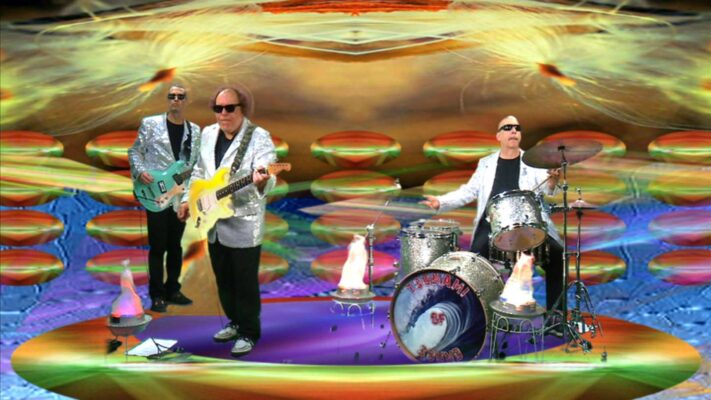 Concert from 8:00 until 10:30 pm
ALL AGES Admitted – Must have Valid ID for Alcohol
IN CONCERT – Sunday July 4th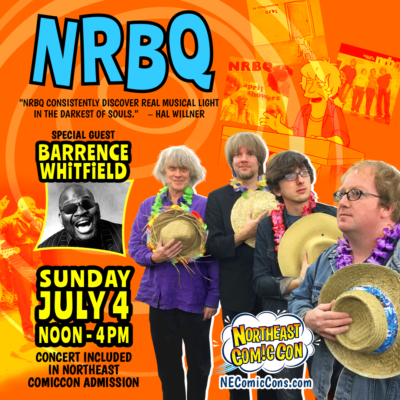 Concert is included in ComicCon Sunday and Weekend Admission
Limited # of Reserved Seats On Sale Friday May 28 at Noon
Noon til 4:00 pm – Outdoors
ALL AGES Admitted – Must have Valid ID for Alcohol   
ONLY REGISTERED HOTEL GUESTS ALLOWED IN THE SWIMMING POOL
Use the term ComicCon when phone ordering directly thru the Hotel at