Guests for July 2-4, 2021 show – and a few for Nov. 26-28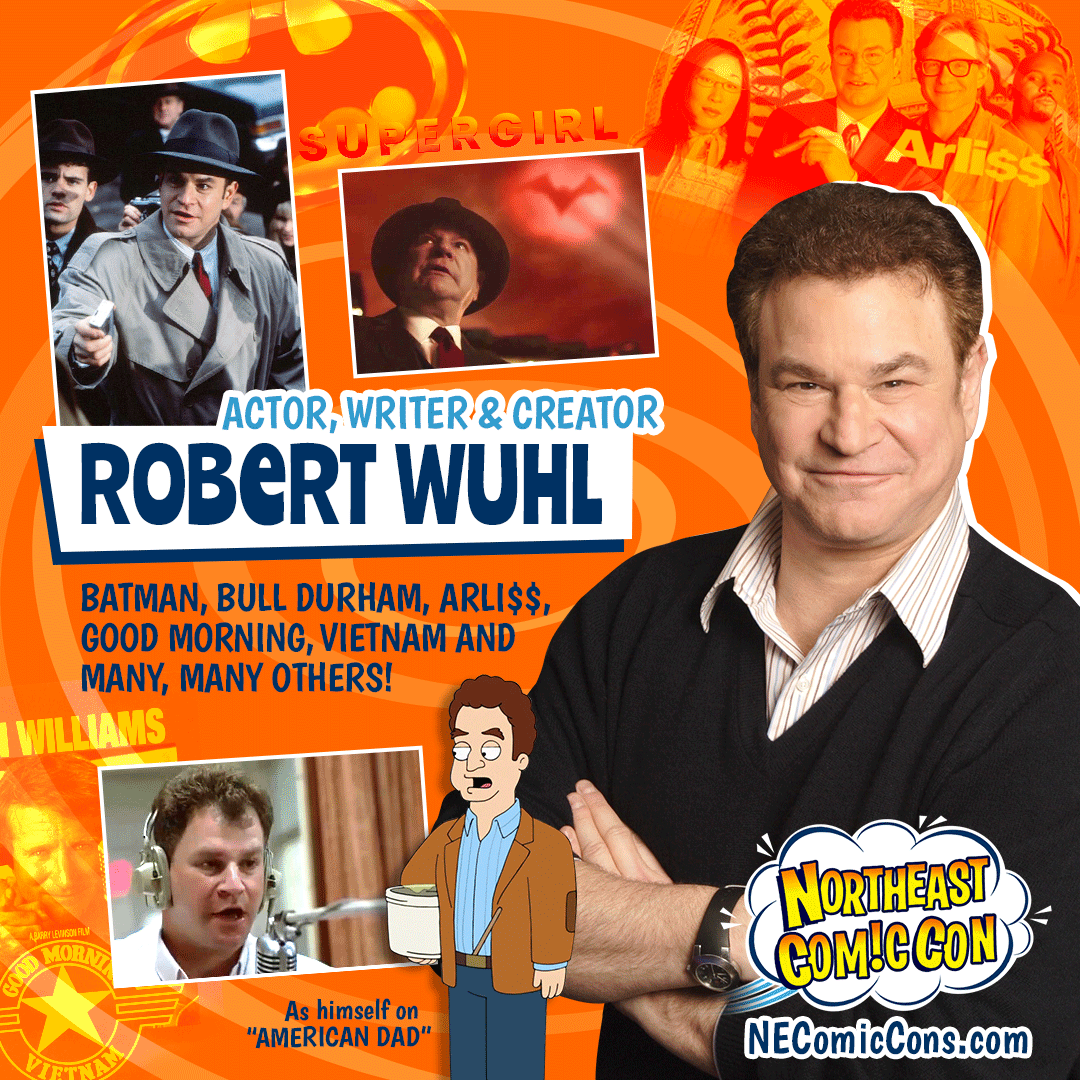 ROBERT WUHL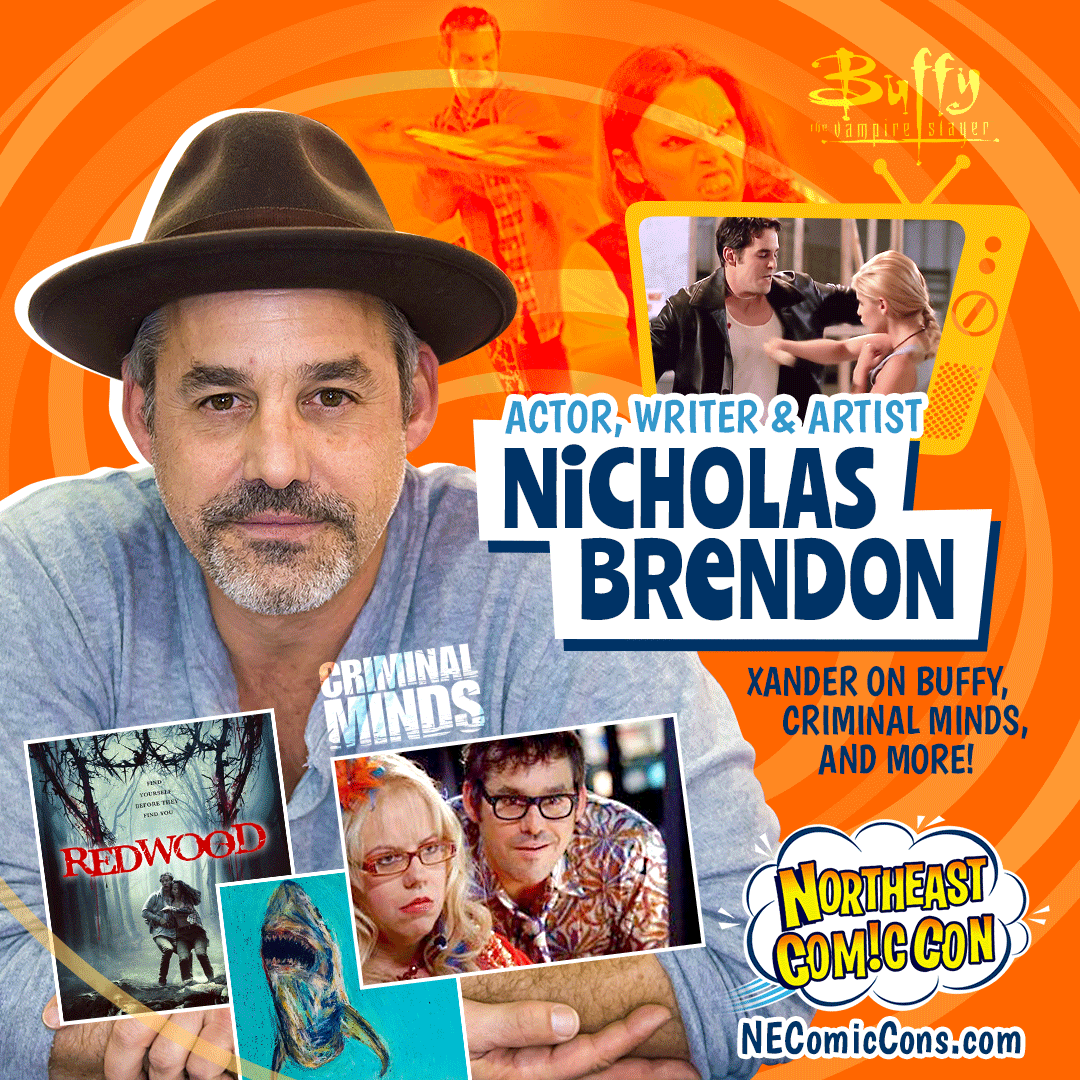 NICHOLAS BRENDON - NOV. 26-28 show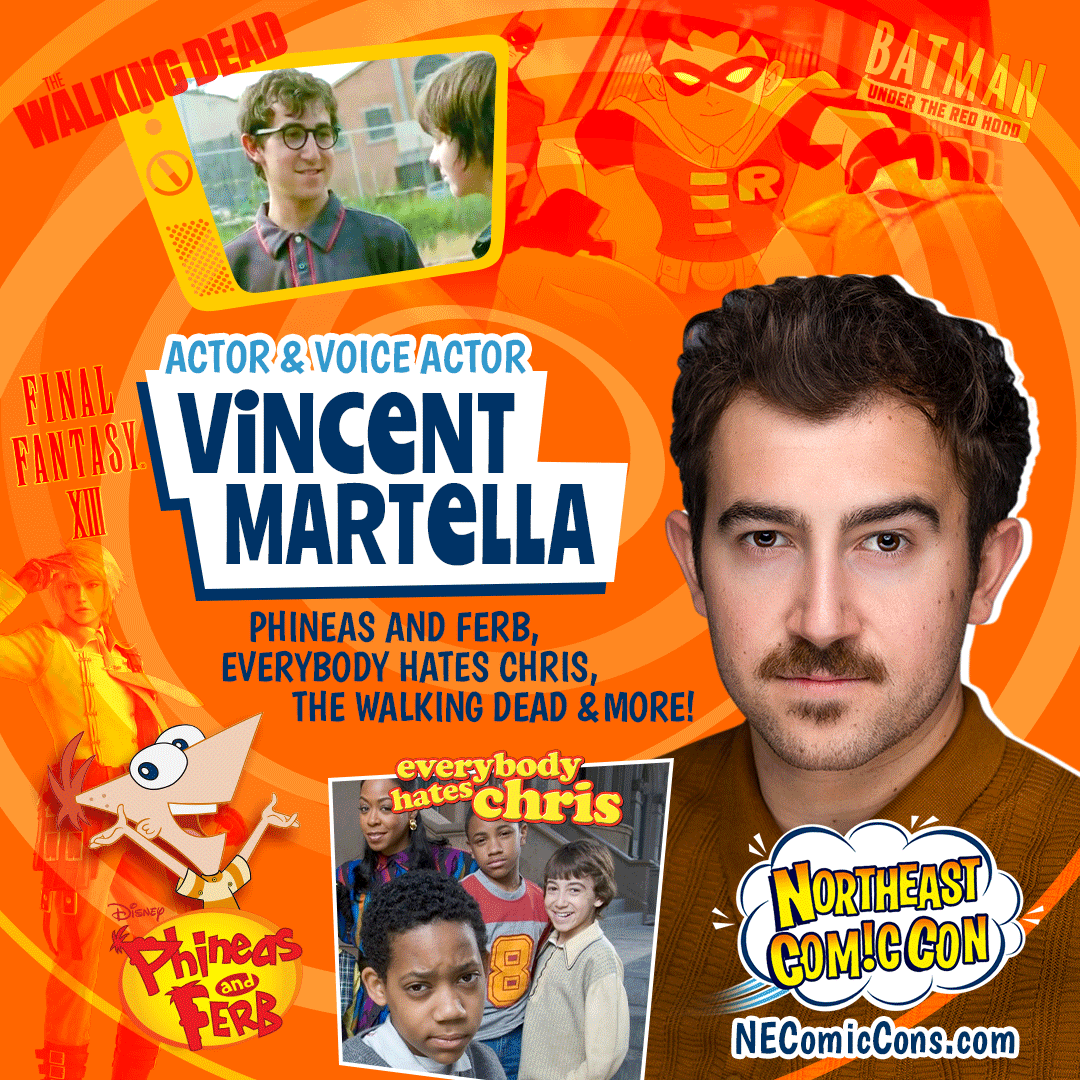 VINCENT MARTELLA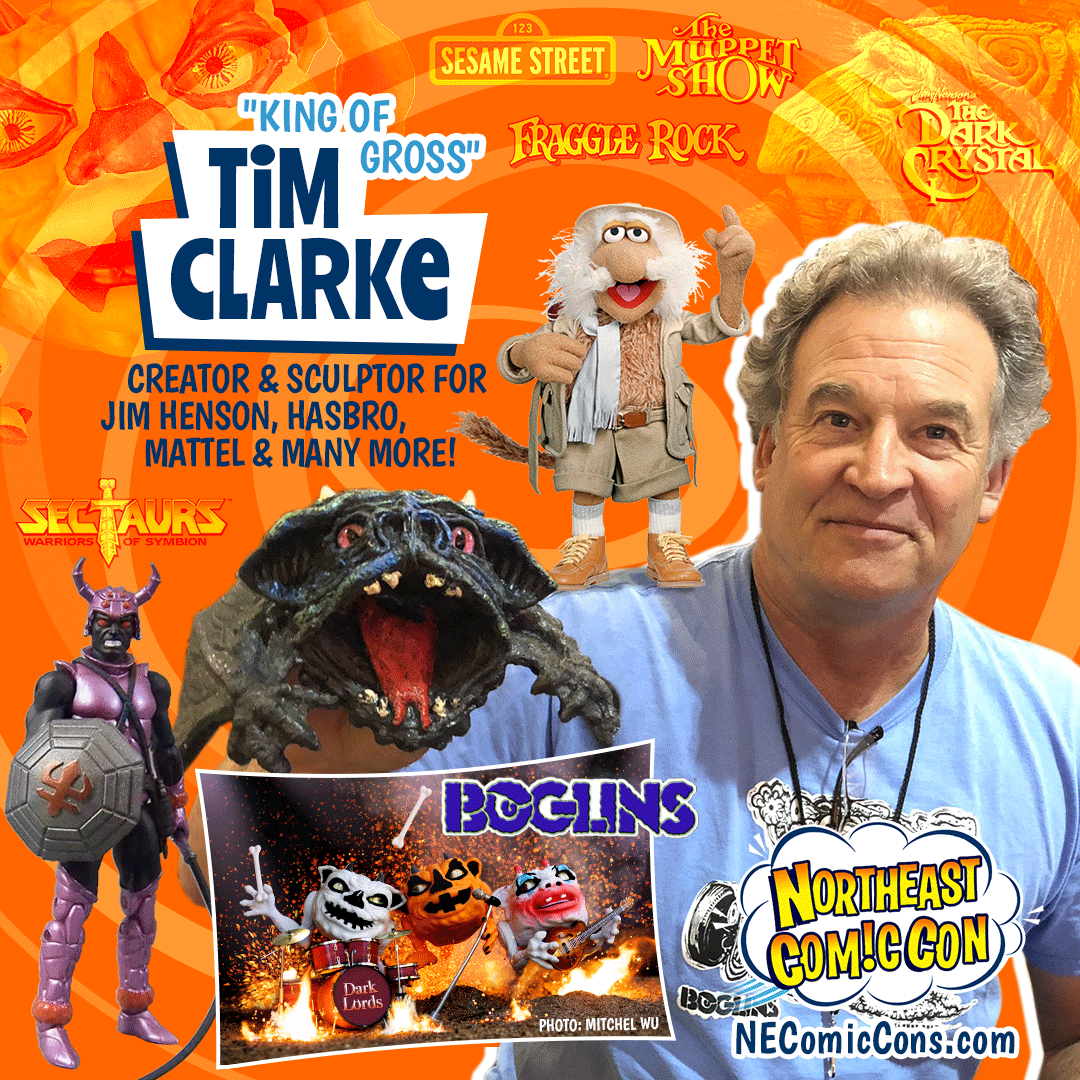 TIM CLARKE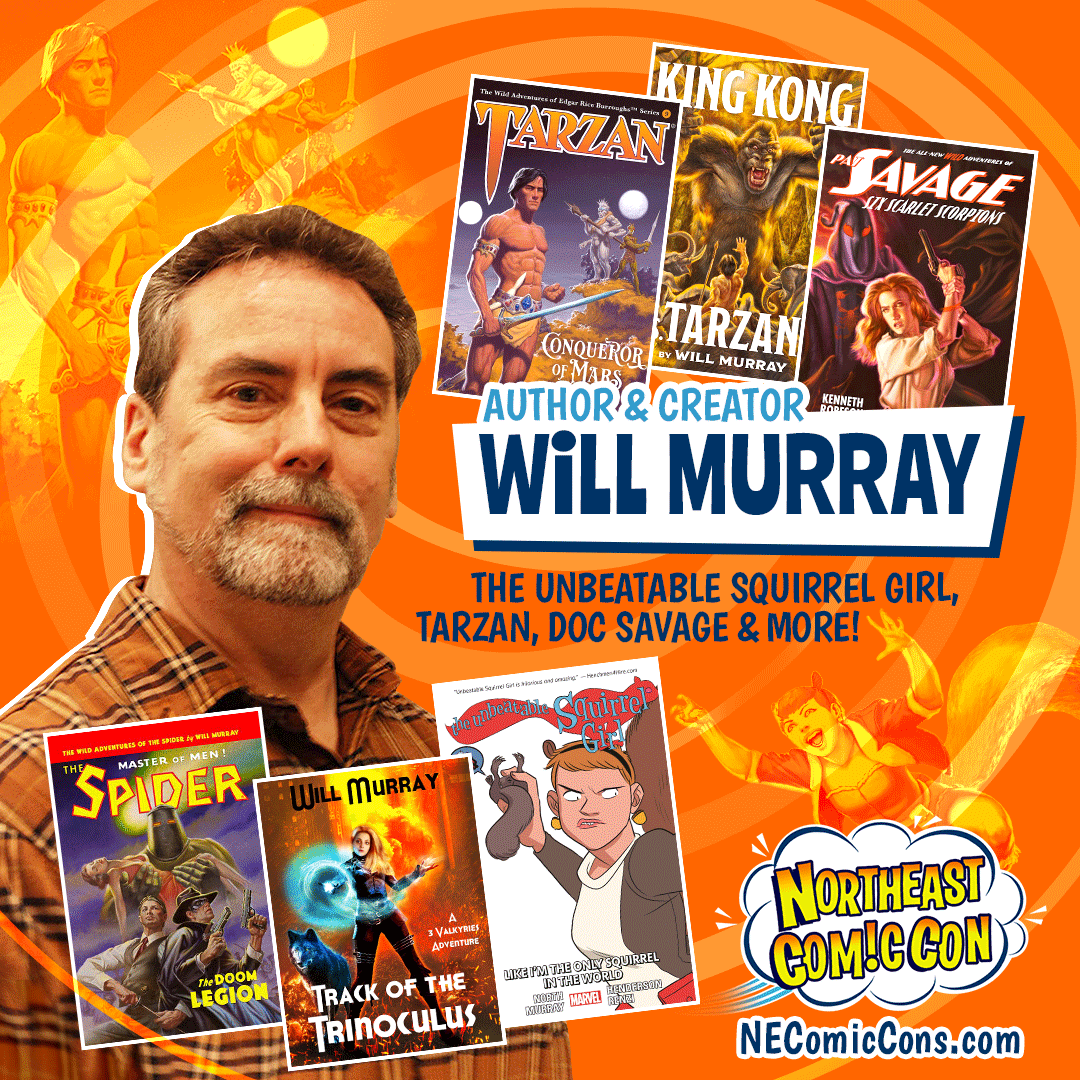 WILL MURRAY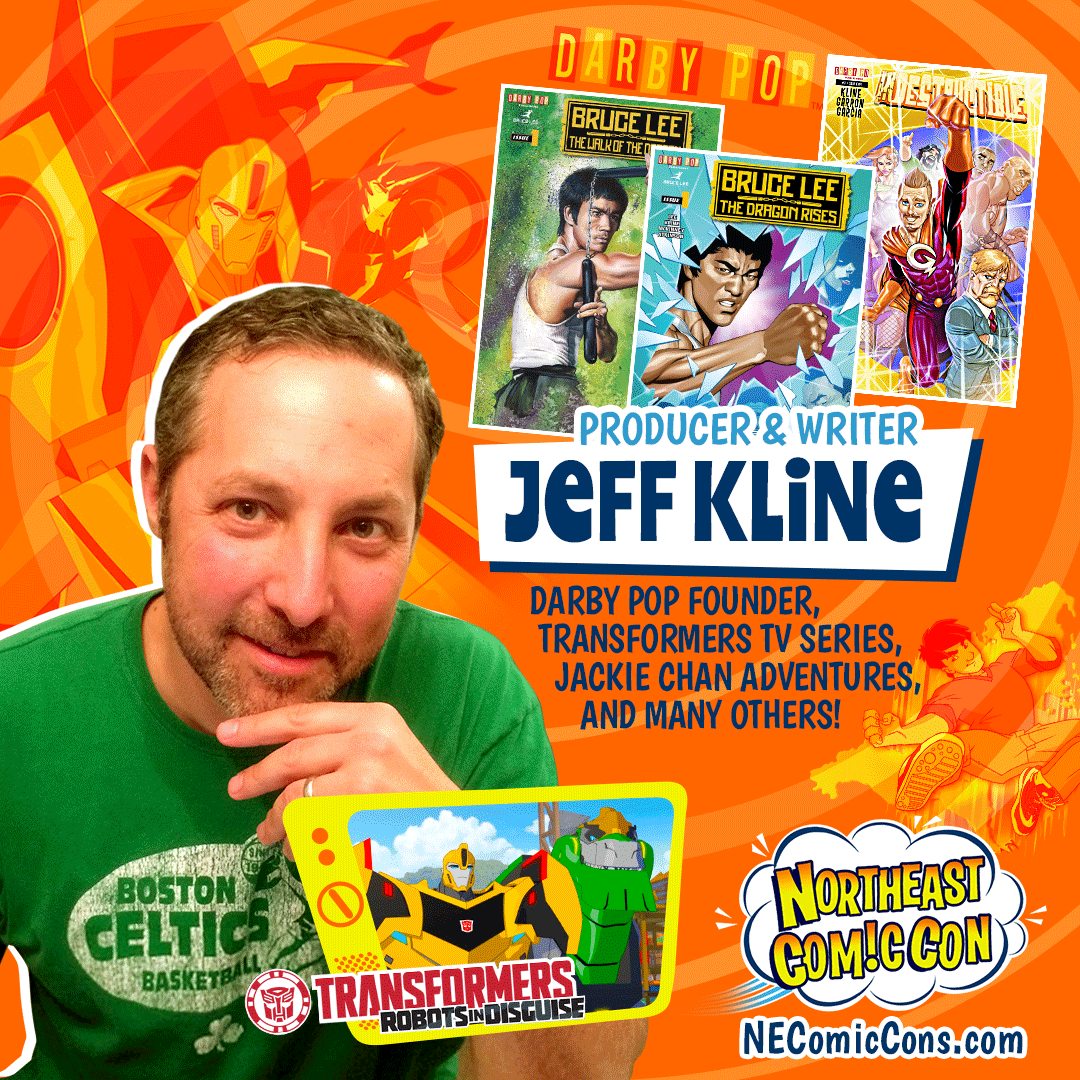 JEFF KLINE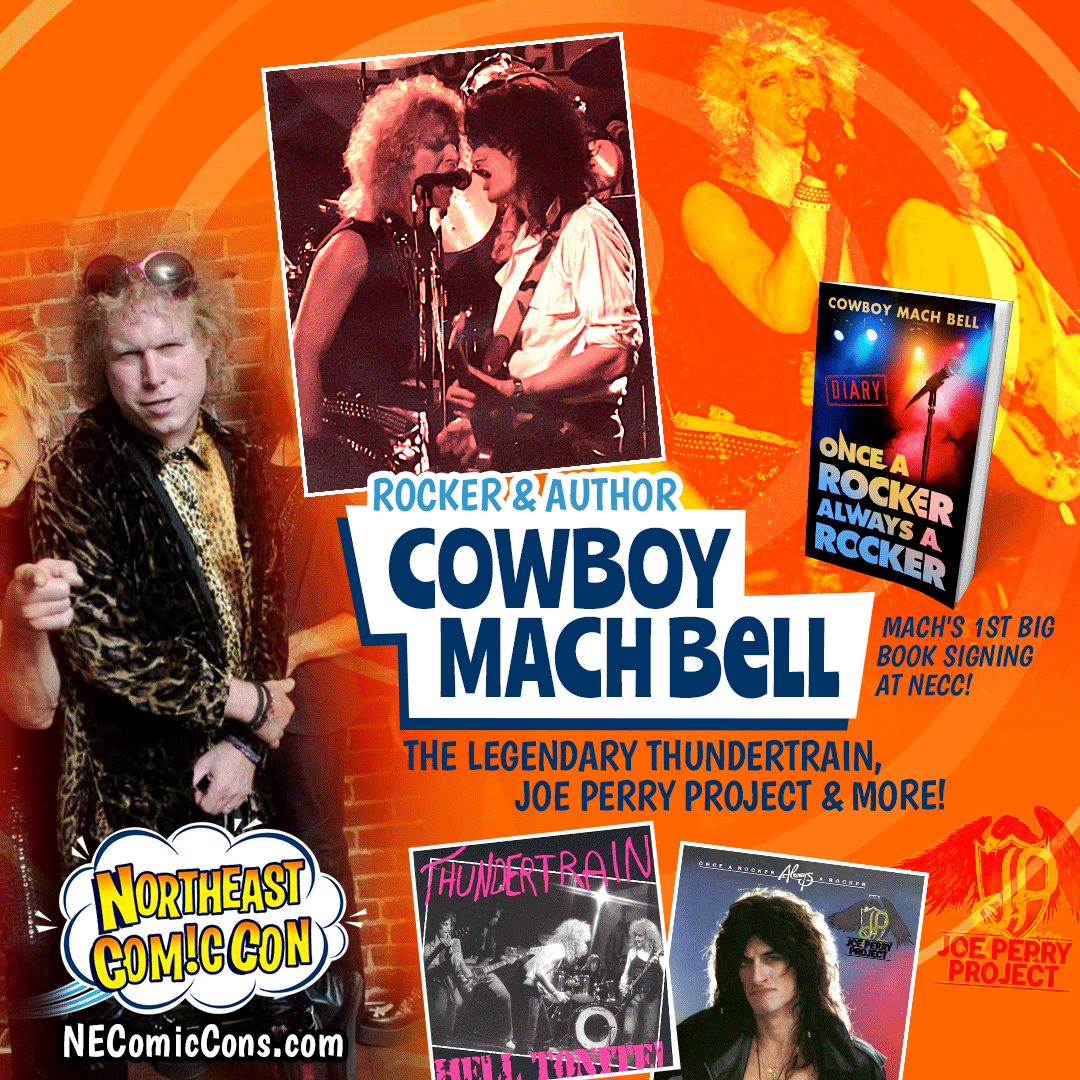 Cowboy MACH BELL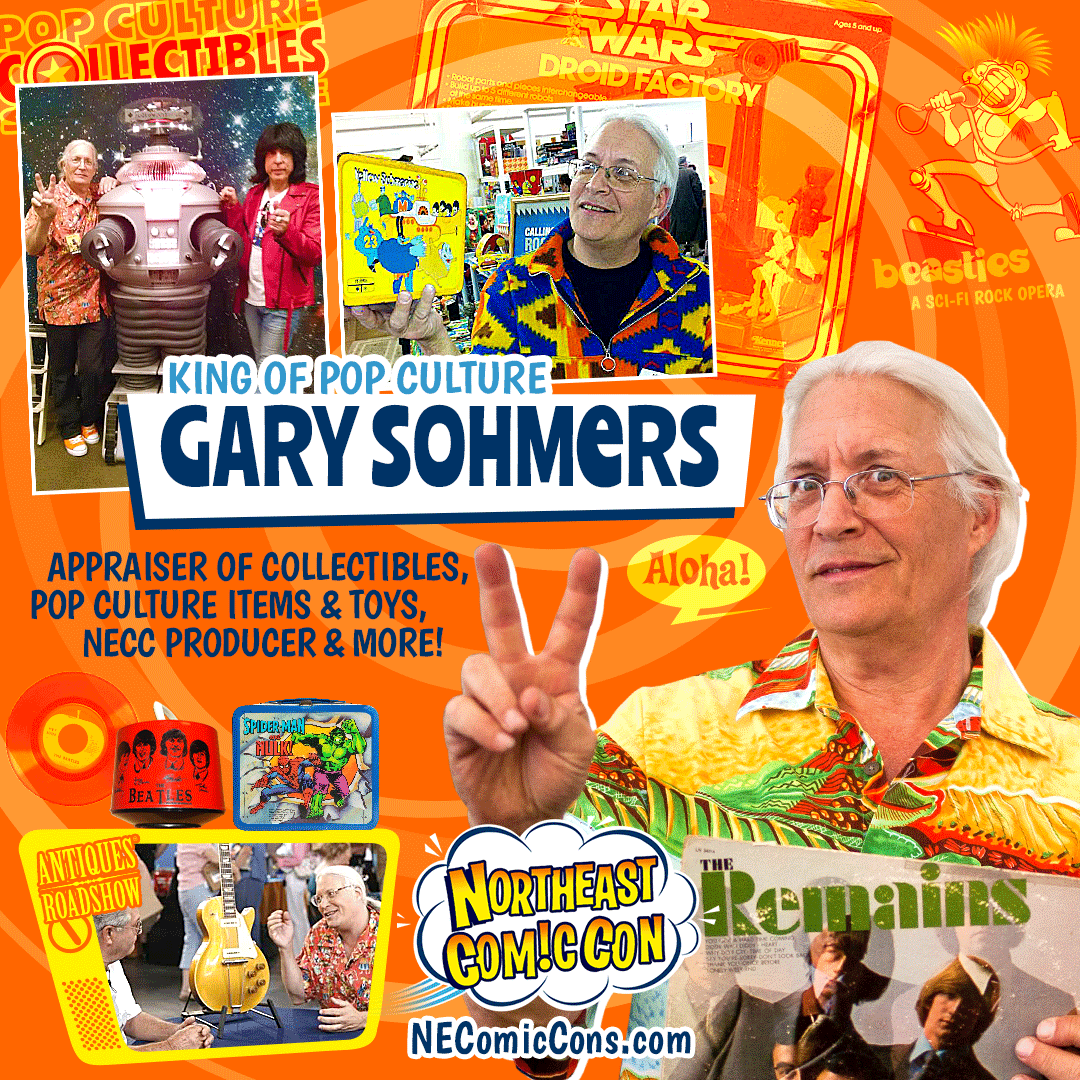 GARY SOHMERS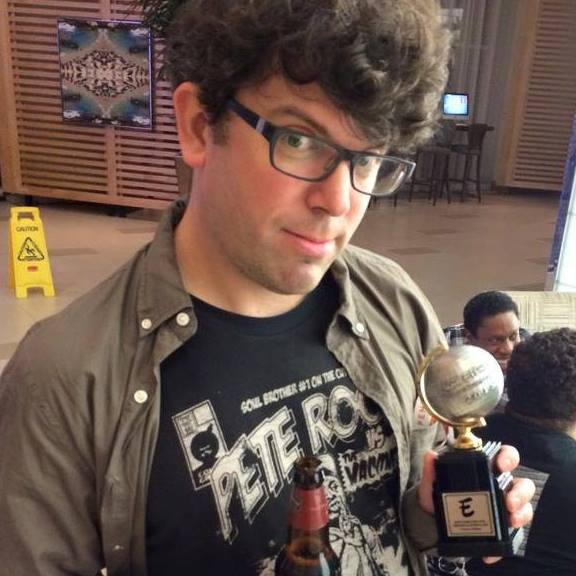 PATRICK A. REED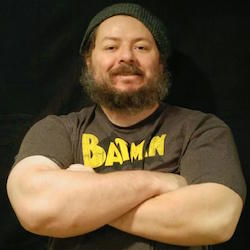 BRIAN R. HALL
ALEX CAPELLA NATAL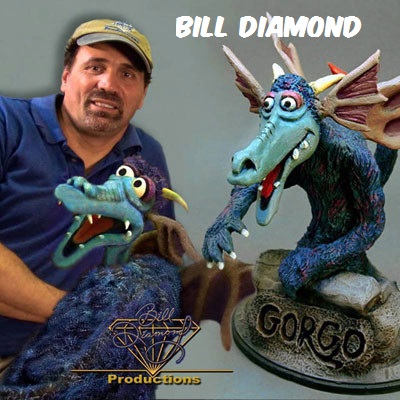 BILL DIAMOND
ROBERT WUHL

Special Guest Announcement for Nov. 26-28 NorthEast Comic Con & Collectibles Extravaganza ... Please join us in welcoming the incredible Robert Wuhl for autographs, photo ops and fun. He is best known as the creator and star of the television comedy series #Arliss (1996–2002), Wuhl's first role in movies was a starring role in the 1980 comedy The Hollywood Knights along with other fledgling actors Tony Danza, Michelle Pfeiffer and Fran Drescher, followed by a small role in the film Flashdance (1983). Wuhl then had larger roles in movies including Good Morning, Vietnam (1987) with Robin Williams, Bull Durham (1988) with Kevin Costner, Tim Burton's 1989 Batman (as reporter Alexander Knox) with Michael Keaton, Blaze (1989) with Paul Newman, Missing Pieces (1991) with Eric Idle, Mistress (1992) with Robert De Niro, Blue Chips (1994) with Nick Nolte, and Cobb (1994) with Tommy Lee Jones. He wrote two of the six episodes for the TV series Police Squad! in 1982, and did an audio commentary for its release on DVD in 2006. In 1992, he appeared in The Bodyguard as host of the Oscars. In reality he won two Emmy Awards for co-writing the Academy Awards in 1990 and 1991 with Billy Crystal. In 2015, Wuhl portrayed himself on American Dad!, in the episode "Manhattan Magical Murder Mystery Tour". He then returned in 2017 to play himself again in the episode "The Talented Mr. Dingleberry". In 2019, he returned in the episode "One-Woman Swole" portraying himself as a judge in a bodybuilding contest.

NICHOLAS BRENDON - NOV. 26-28 show

Nicholas Brendon is best known for playing Xander Harris in the television series Buffy the Vampire Slayer (1997–2003) and Kevin Lynch in Criminal Minds (2007–2014). Brendon played Xander Harris for seven years and appeared in all but one of 144 episodes. For his role as Xander, Brendon was nominated for Saturn Award in 1998 and 1999 for Best Genre TV Actor and in 2000 for the Supporting Actor.[3] He continues to regularly attend comic conventions and sci-fi conventions. He has been involved in development of Xander's character in follow-up comic books, and has been credited as a writer for several issues. Nick is currently becoming proficient at his passion of painting and will be displaying his artworks, while also signing autographs, doing photo ops and Singing Karaoke with Fans during FAN-tasy Karaoke Friday night July 2nd as part of the afterparty.

VINCENT MARTELLA

Sing with Vincent Martella during Celebrity Fan-Tasy Karaoke, Friday July 2 at 8:30 pm in the Courtyard. Sign up with Vincent during the day Friday. As an actor, Vincent Martella made his mark on TV in the acclaimed program "Everybody Hates Chris" but he is most well known as "Phineas Flynn" from the Disney Channel animated program "Phineas and Ferb."  Vincent will be appearing to meet fans, sign autographs, pose for photo ops and offer to sing Karaoke with fans at the Northeast ComicCon & Collectibles Extravaganza March 13 -15, 2020 at the Boxboro Regency Hotel & Conference Center in Boxborough MA. Vincent is also well known for his role as Greg Wuliger on the UPN/CW sitcom Everybody Hates Chris. Martella also appeared in the fourth season of The Walking Dead television series as Patrick. He is the english voice of Hope Estheim in the 2010 video game Final Fantasy XIII and its sequels Final Fantasy XIII-2 and Lightning Returns: Final Fantasy XIII.  He also did the voice of the teenage Jason Todd / Robin for the animated film Batman: Under The Red Hood. Martella appeared in the feature film Role Models starring Paul Rudd. He had a lead role in the film Bait Shop along with Bill Engvall and Billy Ray Cyrus. He also played Scoop in the show Ned's Declassified School Survival Guide. He recorded his an album Time Flies By, playing the piano and singing. The album was written and co-produced by Vincent and is available on iTunes. Vincent will be meeting fans all weekend, signing autographs, doing photo ops and offering Karaoke with fans at the Friday July 2 concert AfterParty.

TIM CLARKE

For over 30 years Tim has been Inventing, Designing and Sculpting some of the most unusual toys to ever be marketed in the US and abroad. Once known as the "King of Gross" after co-creating in the 80's Sectaurs (Coleco) and Boglins (Mattel). Tim now launches his new line of Boglins with TriActiontoys! funded by Kickstarter fans for over a quarter million Dollars. I love creating my own mythology. The world is filled with modern day mythological creatures you can find them in every nook and cranny of your bedroom closet. Tim Started his career designing and building puppets for the Muppets. Most notable were the Mystics and the Slaves that he sculpted and designed for the movie the Dark Crystal guided by the incredible drawings of Brian Froud. He also worked on puppets for Sesame Street, Muppet Show and Fraggle Rock for which he built Uncle Traveling Matt. After Dark Crystal was launched he garnered his first toy sculpting gig with Hasbro creating the Garthim, Mystics and Lanstrider toys. He has also created toys for Melissa and Doug toys, EK Success, Hasbro, Mattel, Coleco, Kenner, Ideal Lossirs, to mention just a few.

WILL MURRAY

William Murray is an American novelist, journalist, and short-story and comic-book writer. He has written numerous tomes about "Doc Savage," "Tarzan," "The Phantom" and "The Shadow." Several of his fiction had been published under pseudonyms. A contributor to numerous prose anthologies, Murray has written short stories of the characters Superman, Batman, Wonder Woman, Spider-Man, Ant-Man, the Hulk, the Spider, The Avenger, the Gray Seal, the Green Hornet, The Secret 6, Sherlock Holmes, Sky Captain and the World of Tomorrow, Honey West, Zorro and Lee Falk's the Phantom. For Marvel Comics, Murray co-created the superhero Squirrel Girl with artist Steve Ditko. He scripted The Destroyer black-and-white magazine, as well as single stories starring Iron Man and the Punisher. Murray wrote the introduction to the Marvel Comics Omnibus volume, which celebrates the 70th anniversary of Marvel Comics, as well as introductions to Volume 2 of Daring Mystery Comics, Mighty Thor Masterworks Volume 9, Mystic Comics Volume 1, Young Allies Volume 2 and Golden Age Captain America Volume 6.

JEFF KLINE

As founder of Darby Pop Publishing and writer of Bruce Lee: The Dragon Rises, Bruce Lee: The Walk of the Dragon and Indestructible, Jeff Kline has for nearly two decades, has been one of the fortunate few "genre nerds" able to move freely between primetime and daytime television, motion pictures and the Web, and the East and West Coasts. He formed Darby Pop Publishing so he could play in the sandbox of comic books, and do so alongside some friends. As both Writer and Showrunner, Kline has been responsible for more than 40 animated and live-action series and pilots. He was an Executive Producer and co-developer of TRANSFORMERS: ROBOTS IN DISGUISE, a follow up to his previous project, the multiple Daytime Emmy® Award-winning CG series TRANSFORMERS: PRIME. Over the years, Kline also co-developed and Executive Produced both TRANSFORMERS: RESCUE BOTS and G.I. JOE: RENEGADES for Hasbro Studios and The Hub as part of an exclusive multi-year pact. Previously, Kline has been Showrunner on a slew of fan-fave animated series including JACKIE CHAN ADVENTURES (Kids WB), MEN IN BLACK: THE ANIMATED SERIES (Kids WB), ROUGHNECKS: THE STARSHIP TROOPERS CHRONICLES (Syndicated), BIG GUY AND RUSTY THE BOY ROBOT (Fox Kids), DRAGON TALES and GODZILLA: THE SERIES (Fox Kids).

Cowboy MACH BELL

Sing with Cowboy Mach Bell during Celebrity Fan-Tasy Karaoke, Friday July 2 at 8:30 pm in the Courtyard. Sign up with Mach during the day Friday. Ohio-born rock singer "Cowboy" Mach Bell has recorded and toured extensively with numerous famed rock bands including: The Joe Perry Project, Wild Bunch, Last Man Standing, Mach 5 and the legendary Thundertrain. "Cowboy Mach Bell was a rock'n'roll singer who grew up in the next town over from me (Holliston, Massachusetts) and had a group called Thundertrain. He loved to rave and be in a band…" - Joe Perry Mach Bell made his bones fronting the glitter-rock turned proto-punk group Thundertrain. Appearing in 1977 on both the "Live at the Rat" album as well as their own "Teenage Suicide" lp, which featured their original song "Hot For Teacher," Thundertrain became regular headliners at Max's Kansas City and CBGB's in Manhattan, the Cleveland Agora, Boston's Paradise Theater and of course the Rat. "All leather and attitude, Thundertrain sat poised on the brink, a local hit album in its saddlebag and full support from the local media. Fronted by the irrepressible Mach Bell, who took no lip from anyone and took command at every venue, Thundertrain peddled and pummeled its metal ditties of thigh school love and lust with a basic two-guitar, bass and drums attack that also, surprisingly, featured a generous share of hooks to hang a hit on." - Carter Alan By 1982 Aerosmith lead guitarist-in-exile Joe Perry needed a new lead singer for his Joe Perry Project. Mach Bell (who Joe always calls "Cowboy") was selected for the job. Bell and Perry wrote seven of the original songs for the 1983 Joe Perry Project album Once a Rocker Always a Rocker (MCA/Geffen). As of last year, the recording has been re-released 18 times (and counting) in North America, Japan, Europe, Australia and Russia. The video for their song Black Velvet Pants appeared regularly on MTV and later on VH1 Classics. The Project performed hundreds of concerts all over Canada, South America and the United States, rocking packed houses at venues like the Bottom Line, El Mocambo, Hollywood Palace, New England Dragway, El Poliedro and the Agora Ballrooms. " Cowboy Mach, Joe Pet and Danny Hargrove. Without a doubt the wildest and most fun bunch of guys I ever played with. It was rocking as close to the edge as I will ever get. Truly a band of pirates." - Joe Perry In late 2019 Panther Rock Books published the long talked-about road diaries that were meticulously kept by Cowboy Mach Bell during his years as a member of the Joe Perry Project. In his book, the Cowboy shares his adventures and times spent with stars including Joan Jett, Stiv Bators, Ric Ocasek, Jim Dandy, Ric Nielsen, Steven Tyler and Bo Diddley. Mach's new book "Once a Rocker Always a Rocker: A Diary" has been met with immediate critical acclaim.

PATRICK A. REED

Patrick A. Reed is a New York City based pop culture historian, curator, and journalist who specializes in the fields of comics, popular music, and Hip-Hop culture. He has written for clients including MTV, IDW, Sony Music, and ComicsAlliance; directs the University of Oregon's biannual Hip-Hop And Comics conference; conducts programming at universities, conventions, museums and festivals around the country; and is the Curatorial and Marketing Consultant for the Marvel: Universe Of Super Heroes exhibition. Patrick will be interviewing many of our guests on the main stage including Jim Steranko, along with doing several interviews in the Seminar Room. Check the schedule.

BRIAN R. HALL

Brian R Hall Is an author, film maker, artist, sculptor and International Martial Arts Gold medalist. Brian's IMDB film credits in Writing\research\ Commentating, including hit documentaries that have received worldwide attention. One of the films (Nephilim; Genetic origin of evil) hit a record 7 million views with just a small part of the whole film placed on YouTube. Brian was one of the first researchers to teach on this subject in the United States and appeared on several shows and International radio reaching 150 countries lecturing on the topic. Currently Brian is co-writing and producing a theatrical Movie soon-to-be released in select theaters called "Conquest of the Fallen; War of the Nephilim". This will be followed up with a series called Nephilim Hunters based on the pilot movie. Brian has authored several books in the Fantasy/sci-fi/horror genre as well as children's books. His fantasy series- Legendary Kingdoms of Attera and Ghost story Series- Mountain Night Owl tales are in pre-production to be worked into animated and live action series. Brian also has a book series called "Hands for War", with the first one already in print. In the series he is working on covering the various styles of martial arts he has studied. His father (One of the Real Karate Kids) was amazingly one of the first non-Japanese to study real Miyagi style Karate (Karate Kid movies are based on this style) and Ju-Jitsu while he lived in Japan. Brian's father Delmar R Hall, while he was in Japan, studied under a karate master who was a top disciple of Chojun Miyagi, who is the real Mr. Miyagi that the Karate kid films were based off of. Brian began learning from his father at age 4. Brian is working on writing books on his father's style of real Miyagi style karate. Now Brian has 43 years in his Martial arts studies, having won several International gold and bronze medals including many regional and National Championships. Brian has taught Special Forces Military personnel, police and professional fighters over the years, having trained 15 Gold Medalists from all over the United States. Brian Has made several television, newspaper, and magazine appearances in regards to his Martial Arts career. Brian has a Rabbinical/Doctoral level in theological education. He has taught Hebrew and Theology all across the USA and abroad. He is an expert in Alternative Theological Archeology and history. Brian has appeared in several blockbuster documentaries and radio shows to both national and international audiences, speaking on his expertise in historical theology, histories and dealing with the spiritually based paranormal. Brian also Produced and starred in the celebrity interview show called Schmooze or Lose where he was the host.

ALEX CAPELLA NATAL

Alex Capella Natal. Actor/ creature creator and fabricator for the film Conquest of the Fallen War of the Nephilm will be at the NorthEast ComicCon in his massive 7 ft tall Frost giant costume that appears in the movie. Get a Picture with him and an autographs he will be at the con appearing with Writer - producer Brian r Hall !! Alex will also be playing a vampire/Satyr and Werewolf in the film series!!!!!!!! Photos and filming/ editing- by Paul Cohen and Christian Rivera.

BILL DIAMOND

Bill Diamond is a puppeteer, puppet fabricator, and producer. He worked for Jim Henson at his New York office, and has won two Emmy Awards for his work on the YES Network. Bill brings great puppets, and props for photo ops including Audrey 2 from "Little Shop of Horrors," Skeksis from "The Dark Crystal," Sully from "Monsters Inc" and a Gremlin, among many others.