NEComicCon March 4-5 is about COMICS

Comic artists, creators, and dealers will be at the Northeast Comic Con & Collectibles Extravaganza March 4 & 5 at the Hanover Mall Event Center. You'll find a high-quality abundance of a variety of genres and styles including silver, gold and modern age and original art.
NEComicCon's Mission is to show the next generation where the careers are in the creative arts. We provide them role models who chose these paths and are willing to answer questions, review portfolios, and give helpful advice.
Educators, writers and artists, Alex Simmons (Archie, Blackjack), Mike Lopez and Garrison Eckerson (Life's a Beach), offer guidance to young folks in comic creation and exploring imagination.
Marvel Comic and DC artists include Joe St.Pierre (Spider-Man), Steve Geiger (Punisher, Hulk) and Mark McKenna (Batman, Deadpool)
Comic strip artist Guy Gilchrist (Nancy, The Muppets), Disney Animator and artist Philo Barnhart (The Little Mermaid, Beauty & The Beast, Secret of NIMH) and Teenage Mutant Ninja Turtles artist Steve Lavigne bring some heavy weight talent to the show from comic art fields outside of the traditional super hero comic book genres.
Independent comic artists are showing that the next big thing may be something you've never heard of before.  Local independent comic publishers like Bad Kids Press and HB Comics present new titles. Independent artists like Johnny C, Emmanuelle McGowan, Karen Gosselin and Jesse Lundberg present new concepts and characters.
There will be plenty of vintage comic books for sale. These comics will be presented by knowledgeable dealers such as Comicazi (Somerville MA), Rubber Chicken (Bellingham MA), Comically Speaking (Reading MA), Arachknight Comics (Warwick RI), M&T Comics (Hammondton NJ), Bedrock Comics (Framingham MA) and Atomic Dimestore (Centerville MA) among others. You'll also find all forms of pop culture, toys, actions figures, trading and gaming cards, celebrities signing autographs, cosplay, video games and lots more family fun.
TV's Batman and Robin will be appearing in person, Adam West and Burt Ward, along with the Batmobile, Batboat and Batcycle. Autographs and photo ops with the dynamic duo will be available all weekend.
Saturday from 10 am until 6 pm, Sunday from 10 am till 5 pm, with early entry available at 9:30 for a higher fee.  Children 12 and under free admission with a paid adult admission. Free Parking and Guaranteed Not Boring
Hanover Mall Event Center is located on Route 3, about 15 miles south of Route 93, at Exit 13 (Route 53). Plenty of free parking, and Walmart, Sears, Macys and lots of restaurants next door.
www.NEComicCon.Net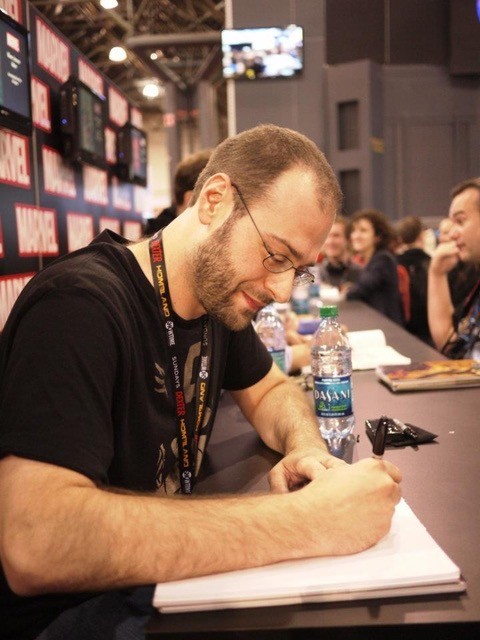 JOE CARAMAGNA
Joe Caramagna is a Disney and Marvel comics writer and letterer. His current work includes Disney's FROZEN, DuckTales, Wreck-It Ralph 2: Ralph Breaks The Internet – Click Start OGN & MORE! He has written stories starring The Avengers, Spider-Man, Guardians of the Galaxy, and more of your favorite Marvel super heroes. As a letterer, Joe is most known for his years long run on The Amazing Spider-Man, Uncanny X-Men, and Captain America, and his acclaimed runs on Ms. Marvel and Mark Waid & Chris Samnee's Daredevil. All proceeds from his book sales at NorthEast Comic Con will be donated to The Ronald McDonald House Charities. **Use this wishlist to donate items to the RONALD McDONALD HOUSE of CENTRAL NJ** http://www.amazon.com/registry/giftlist/3BJEVHK99FYBH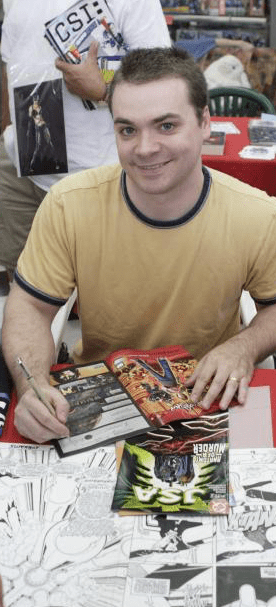 KEITH CHAMPAGNE
Keith Champagne is an American comic artist, who has also moved into writing, and is known for his work at DC Comics. Keith graduated from Montville High School, Oakdale Connecticut in 1988. He is a 1994 graduate of The Joe Kubert School of Cartoon and Graphic art. Keith began working professionally as a comic book inker during his second year at the Kubert School. Titles he has contributed to (as writer) include: JSA, Green Lantern Corps, and World War III. As an artist/inker, his work has appeared in many titles, most notably JSA, Firestorm, and Superboy. Recently he wrote Adolescent Radioactive Black Belt Hamsters, when the license was acquired by Dynamite Entertainment. Upcoming work includes Ghostbusters for IDW Publishing and The Mighty, a creator-owned title for DC Comics, co-written with Peter Tomasi. Keith has a new Kickstarter for his Frank N. Stein - Private Eye at https://www.kickstarter.com/projects/1739572382/frank-n-stein-private-eye?ref=nav_search&result=project&term=Frank%20n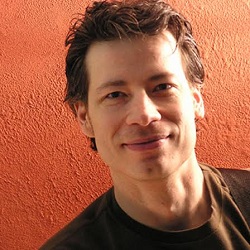 JOE ST PIERRE
Joe St. Pierre's outstanding comic book career began in the early 1990's as a penciller of Rai during the first era of Valiant Comics. Joe has also worked as a penciller/writer for Marvel, DC, Image, IDW and Dynamite. Joe is credited for numerous illustrations featuring Spider-Man and the Spider-Man family.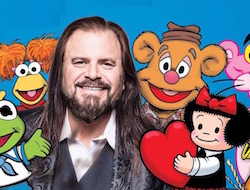 GUY GILCHRIST
Guy Gilchrist is an American cartoonist, animator and comics artist, along with being a country musician and songwriter. He has worked on "Your Angels Speak," "Night Lights & Pillow Fights," "Screams," "The Poetry Guy," "The Muppets" and "Teenage Mutant Ninja Turtles." Between 1995 and 2018 he continued the internationally recognized comic strip "Nancy."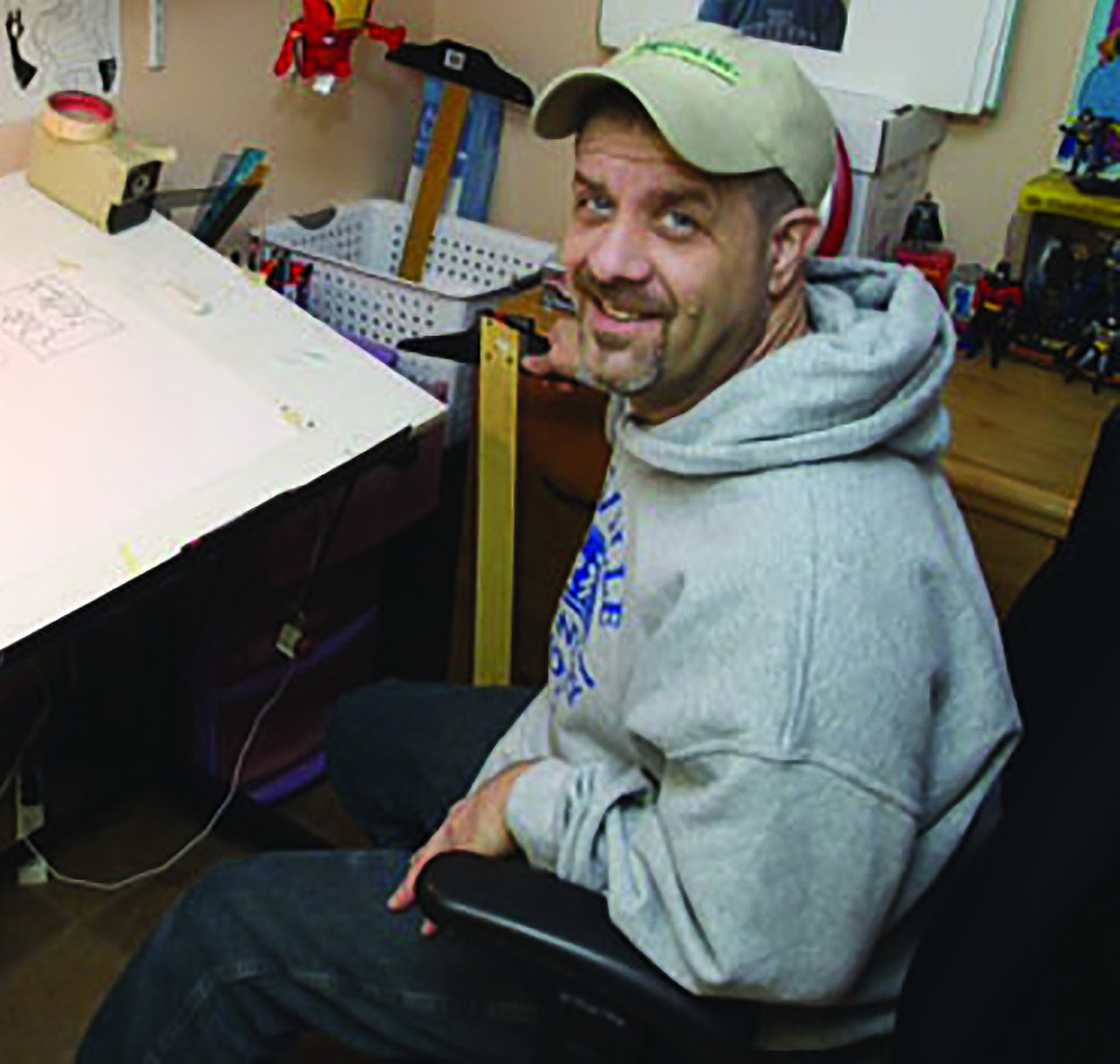 TIM JONES
Tim Jones is the creator, artist and writer of the widely popular, self- syndicated comic strip, "Sour Grapes". It appears in multiple newspapers in Rhode Island, Massachusetts and California and is also available online. The strip is about "Aesop", a miserable flying dog and his odd friends, all living in a problematic and troubled world. Tim grew up in Attleboro, Massachusetts and now lives in Smithfield, Rhode Island with his wife, and two daughters. He has been a freelance cartoonist for over 20 years. Tim is a member of the National Cartoonists Society and a member of ARIA (Association of Rhode Island Authors). He has created several Sour Grapes compilations and story-coloring books. Tim frequently teaches cartooning, speaks at local schools and libraries. He also appears at various book signings, events and comic conventions.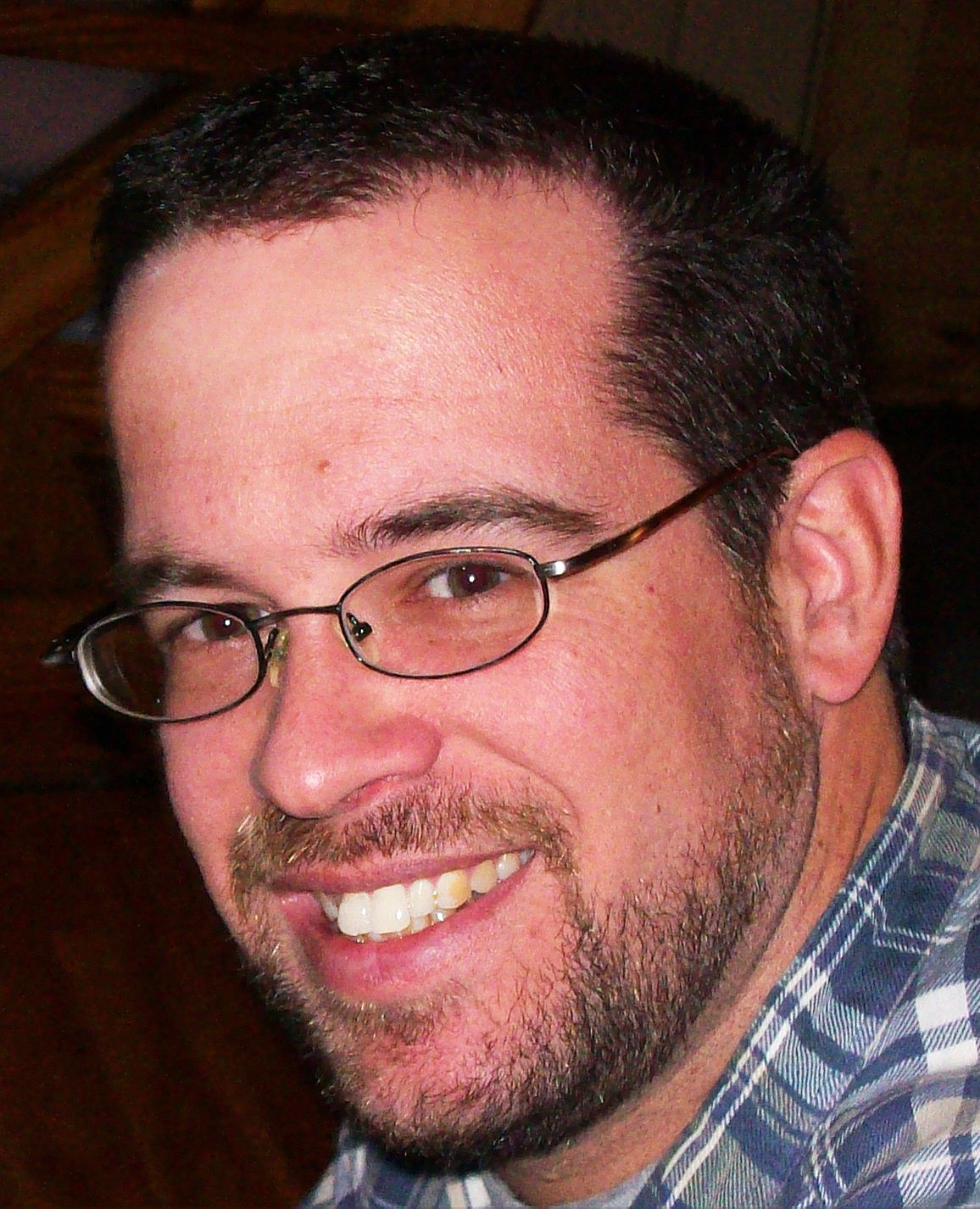 PAUL PELLETIER
Paul Pelletier has been drawing comics professionally for over 25 years. His career began after graduating high-school in his home state of Maine. At this time, he worked odd jobs to pay the bills and drew comics in his spare time for several different small Maine comics companies (often for little to no money). These included Zen The Intergalactic Ninja, Hammac Publications and Alpha Productions. After four years of hard work, he finally landed the assignment that allowed him to do comics full time; Malibu Comics' "The Ex-Mutants". 25+ years later and he's still working steadily in the industry, drawing comics. He's worked for Marvel Comics, Crossgen Comics and DC Comics, and his work has been seen in such titles as The Incredible Hulk, Aquaman, Fantastic Four, Flash, Wolverine, Cyborg, Titans, Guardians Of The Galaxy and many, many others. He is currently drawing Batgirl for DC Comics.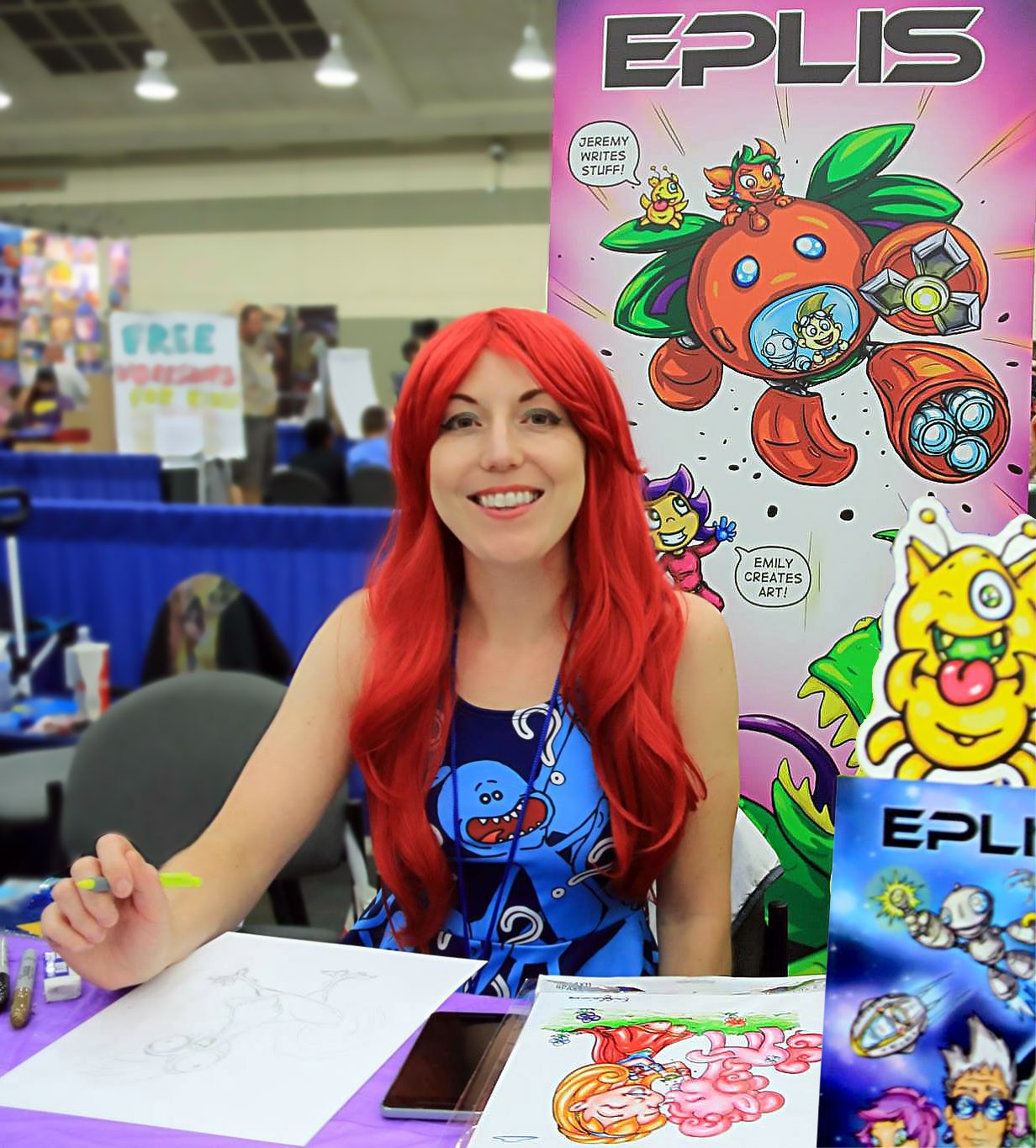 EMILY DROUIN
Emily Drouin is a professional illustrator, author, comic book artist, animator, art educator, and founder of Kids Con New England - a comic con for kids in Nashua, NH. She enjoys teaching kids cartooning, as well as drawing all things cute. Her published works include: EPLIS sci-fi comic book series, Hyperdork: Years and Years of Trauma, Are You my Girlfriend, Mundane Men, Treasure Your Sight, and coloring activity books. Her work has been featured in Bleeding Cool, Boston Globe, Business NH, Britain's MyM Magazine, WMUR, NH PBS, NH Magazine, Parenting NH, The Hippo, Fanboy, Kids Love Comics, Dover Children's Museum, and more. Illustrator, Comic Book Artist Kids Con New England - kidsconne.com EPLIS Comics - epliscomic.com Art Portfolio - emilyatplay.com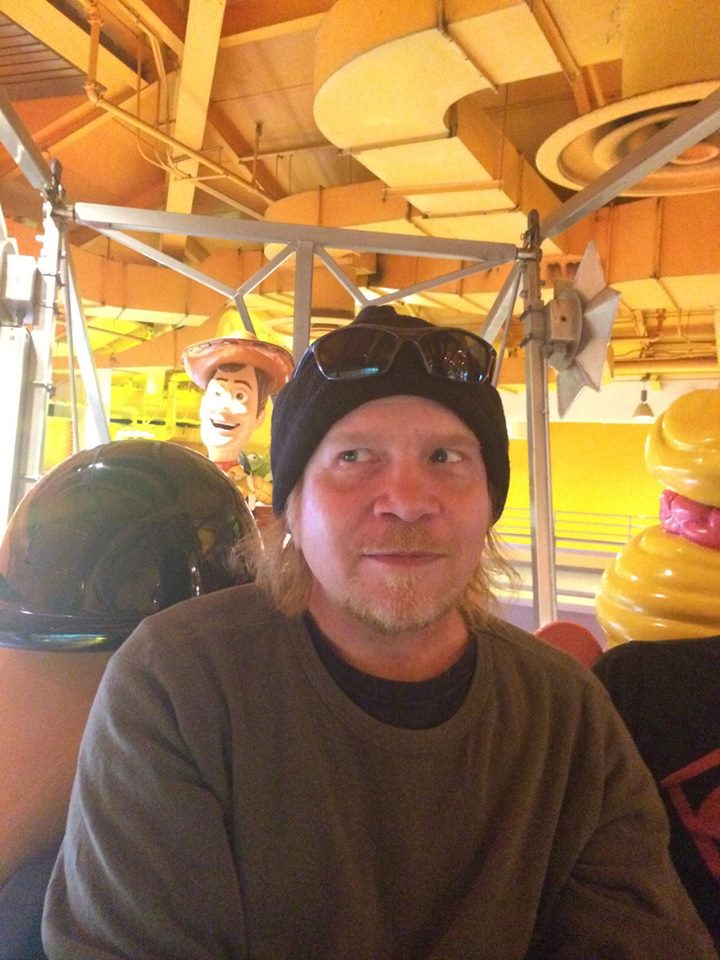 PETER BERNARD
Peter Bernard is creator of an entire stable of imaginary cartoon rock bands, including Those American Girls. He also writes and reads the Scary Stories NYC podcast and internet video show. Peter will be shooting segments at the convention for Debbie American's new cartoon talk show, which will co-star YOU!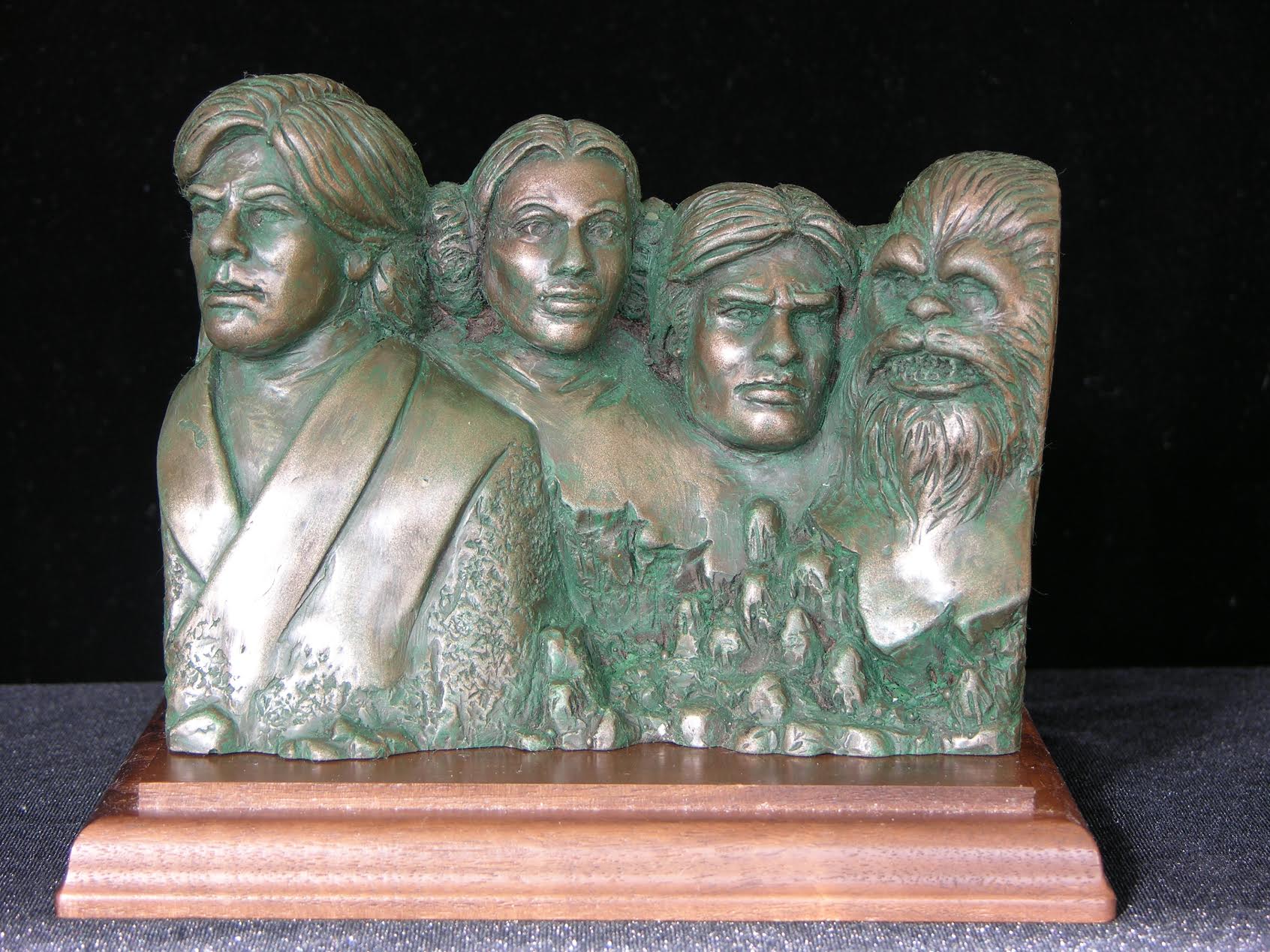 LAWRENCE ELIG
Sculpture artist for Universal Monsters and Star Wars Action Figures, along with numerous other characters.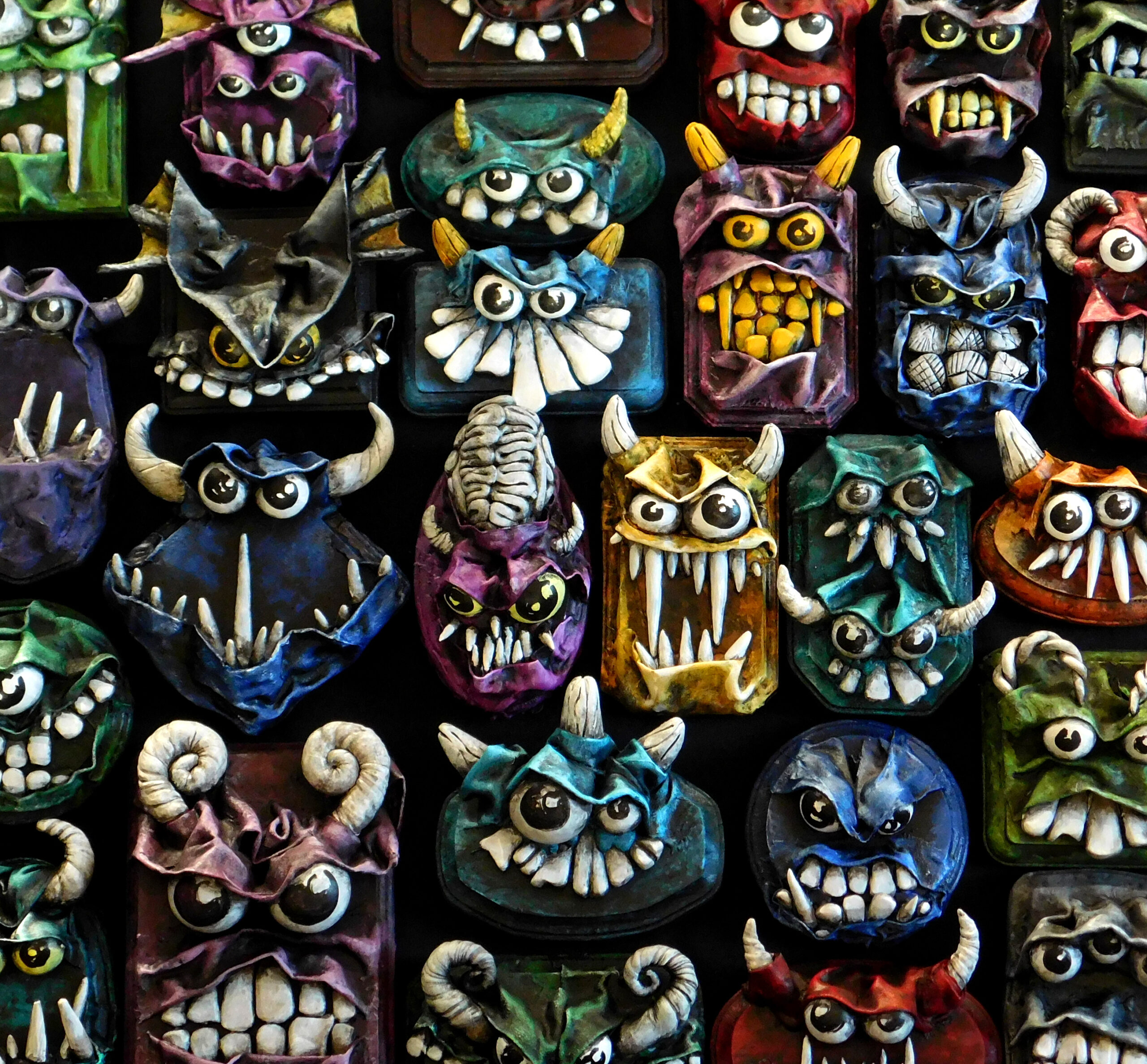 I Think I've Created a Monstah - Joe Souza III
Unique sculptures & original artwork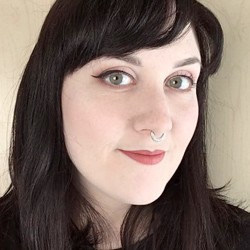 ALYSA AVERY
Alysa is a freelance illustrator and comic artist from southern Maine. She is currently working on Night is Falling, a local indie comic. She most recently finished artwork for the indie board game "Cauldron: Bubble and Boil."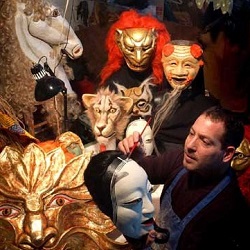 ERIC BORNSTEIN
Behind the Mask Studio will be offering mask making classes, workshops and awesome masks for sale ... Eric also does commission. Fullbright Scholar and award-winning mask maker Eric Bornstein of Behind The Mask Studio/Theatre specializes in custom-made masks, corporate event planning, arts education, and mask theater programming. Eric has studied mask making with masters Agung Suardana in Bali, and Donato Sartori in Italy. He received his MLA in Fine Arts along with the Thomas Small prize from Harvard University. Eric was recently awarded a Fulbright grant to revive and reinvigorate the art of giant puppet effigies in Jamaica 2017. He won the 2016 IRNE award for Best Puppetry Design for Company One's Shockheaded Peter, and was part of the Liars & Believers team that won the Excellence in Production Design award at the New York Musical Theatre Festival 2012 for his masks in Le Cabaret Grimm. Other recent clients include: Centerstage Theatre's Frank The Freak (Kingston, Jamaica),Fava Opera's Les Sortilege D'Enfants (Paris), Boston Ballet's Nutcracker, Boston Lyric Opera's Madama Butterfly, Peabody Museum at Harvard, Gamm Theatre's Morality Play, Liars & Believers' Talk to Strangers, The Walnut Hill School's Nutcracker, Forestdance (Forestmasks: Facing Our Destiny -- Giant Branch Mask), the Outside the Box Festival (Cat Mountain), The Bacchae at Club Oberon, Boston Anime, corporate video game promotions for Bethesda Softworks video games: Dishonored (Versailles, France), Skyrim/Elder Scrolls at The Boston Park Plaza Castle, Wolfenstein, and The Evil Within, A Glimpse Beyond at Mt. Auburn Cemetery (Artistic Director/Mask Design), Puppet Showplace Theatre, the Cambridge River Festival (Giant Brother Blue Puppet & Butterflies of Love ), Contemporary Theater of Boston's A Midsummer Night's Dream, Babes in Boinkland's The Slutcracker; A Burlesque, Underground Railway Theater's Life of Galileo, First Night Boston, and the Harvard Yiddish Players' Shulamis. He currently teaches classes in making and performing masks and offers performances and residencies to schools throughout the state through Young Audiences of Massachusetts. Over the last 30 years, Eric's masked characters have been the subject of numerous media features. Local and national media have described Eric as "Boston's preeminent mask maker"…"a man of many talents" and his masks as "phantasmagoric," "magnificent," "Stunning, finely crafted…first-rate," "eerie/enchanting," "masterful," "outstanding," and "gorgeous." For more information please visit www.behindthemask.org
QUIBX
Quibx is a New Hampshire based artist who draws and paints dark things. Do not feed Quibx after midnight. Side effects may include buttons, stickers, prints and original art going home with you. If you experience withdrawal symptoms such as irrational desire to see more Quibx, consult twitter and instagram (@quibx) and facebook @quibxart
NEComicCon March 4-5 is about COMICS