Comic artists, creators, and dealers will be at the Northeast Comic Con & Collectibles Extravaganza March 4 & 5 at the Hanover Mall Event Center. You'll find a high-quality abundance of a variety of genres and styles including silver, gold and modern age and original art.
NEComicCon's Mission is to show the next generation where the careers are in the creative arts. We provide them role models who chose these paths and are willing to answer questions, review portfolios, and give helpful advice.
Educators, writers and artists, Alex Simmons (Archie, Blackjack), Mike Lopez and Garrison Eckerson (Life's a Beach), offer guidance to young folks in comic creation and exploring imagination.
Marvel Comic and DC artists include Joe St.Pierre (Spider-Man), Steve Geiger (Punisher, Hulk) and Mark McKenna (Batman, Deadpool)
Comic strip artist Guy Gilchrist (Nancy, The Muppets), Disney Animator and artist Philo Barnhart (The Little Mermaid, Beauty & The Beast, Secret of NIMH) and Teenage Mutant Ninja Turtles artist Steve Lavigne bring some heavy weight talent to the show from comic art fields outside of the traditional super hero comic book genres.
Independent comic artists are showing that the next big thing may be something you've never heard of before.  Local independent comic publishers like Bad Kids Press and HB Comics present new titles. Independent artists like Johnny C, Emmanuelle McGowan, Karen Gosselin and Jesse Lundberg present new concepts and characters.
There will be plenty of vintage comic books for sale. These comics will be presented by knowledgeable dealers such as Comicazi (Somerville MA), Rubber Chicken (Bellingham MA), Comically Speaking (Reading MA), Arachknight Comics (Warwick RI), M&T Comics (Hammondton NJ), Bedrock Comics (Framingham MA) and Atomic Dimestore (Centerville MA) among others. You'll also find all forms of pop culture, toys, actions figures, trading and gaming cards, celebrities signing autographs, cosplay, video games and lots more family fun.
TV's Batman and Robin will be appearing in person, Adam West and Burt Ward, along with the Batmobile, Batboat and Batcycle. Autographs and photo ops with the dynamic duo will be available all weekend.
Saturday from 10 am until 6 pm, Sunday from 10 am till 5 pm, with early entry available at 9:30 for a higher fee.  Children 12 and under free admission with a paid adult admission. Free Parking and Guaranteed Not Boring
Hanover Mall Event Center is located on Route 3, about 15 miles south of Route 93, at Exit 13 (Route 53). Plenty of free parking, and Walmart, Sears, Macys and lots of restaurants next door.
www.NEComicCon.Net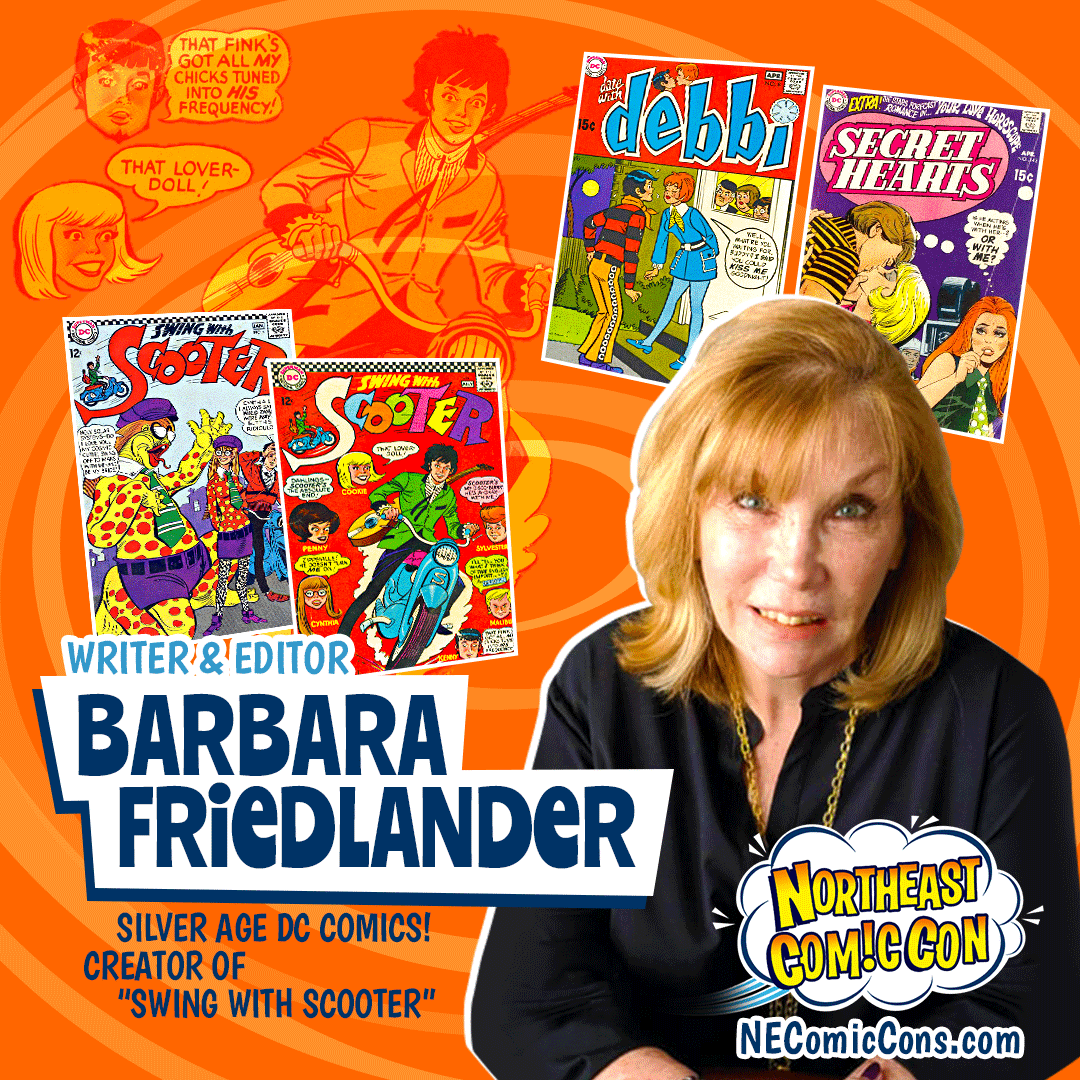 BARBARA FRIEDLANDER - July 2-4 show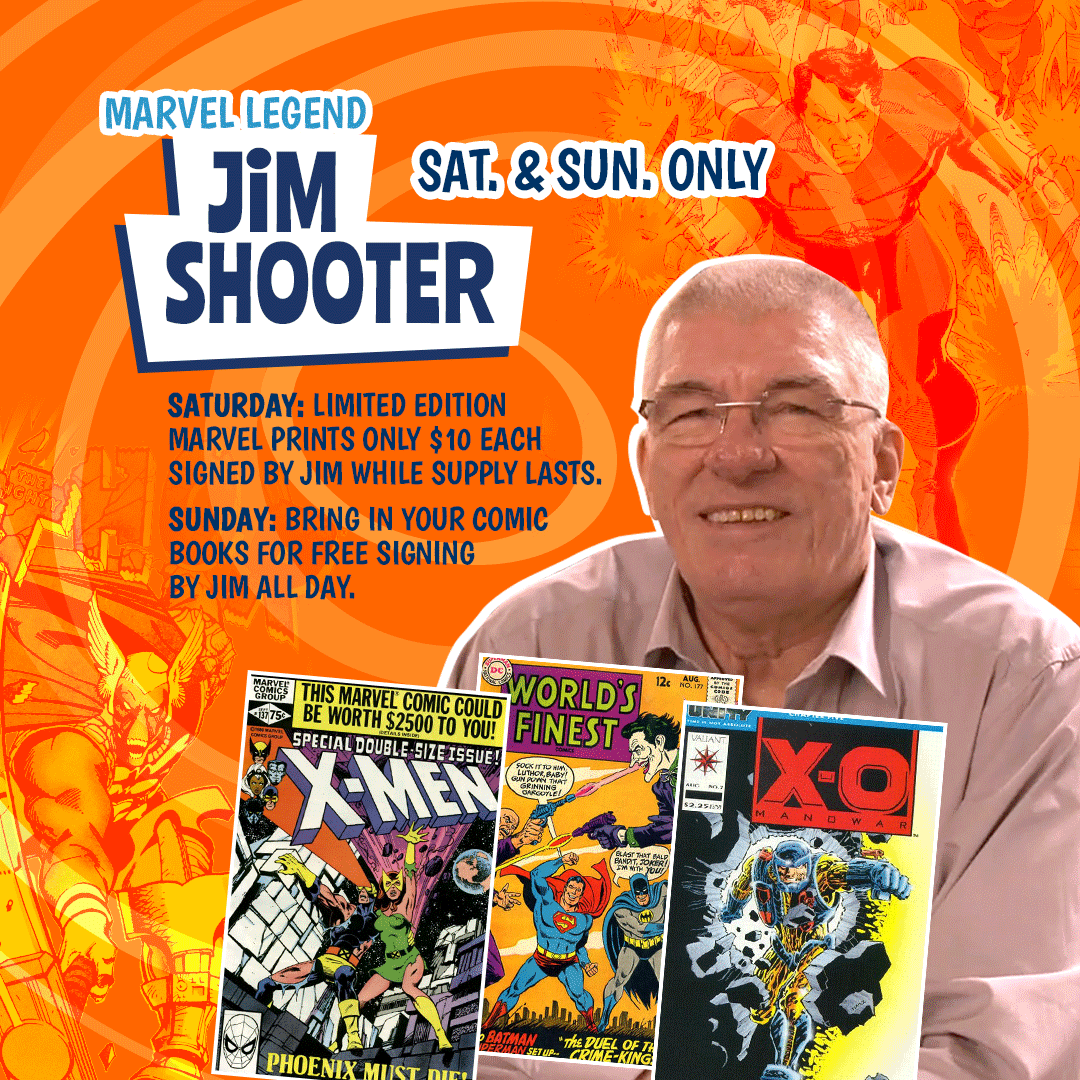 JIM SHOOTER - July 3-4, 2021 show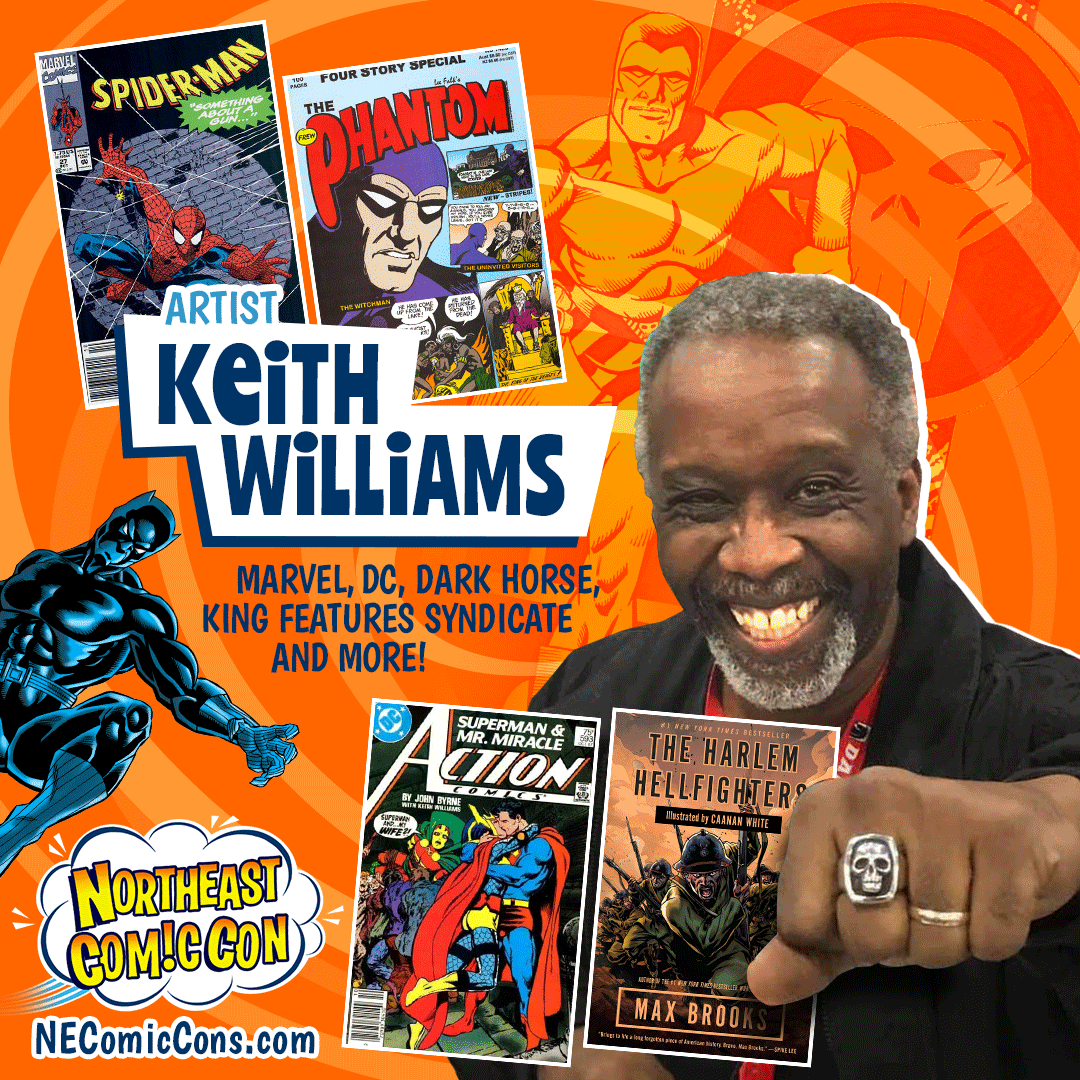 KEITH WILLIAMS - July 2-4, 2021 show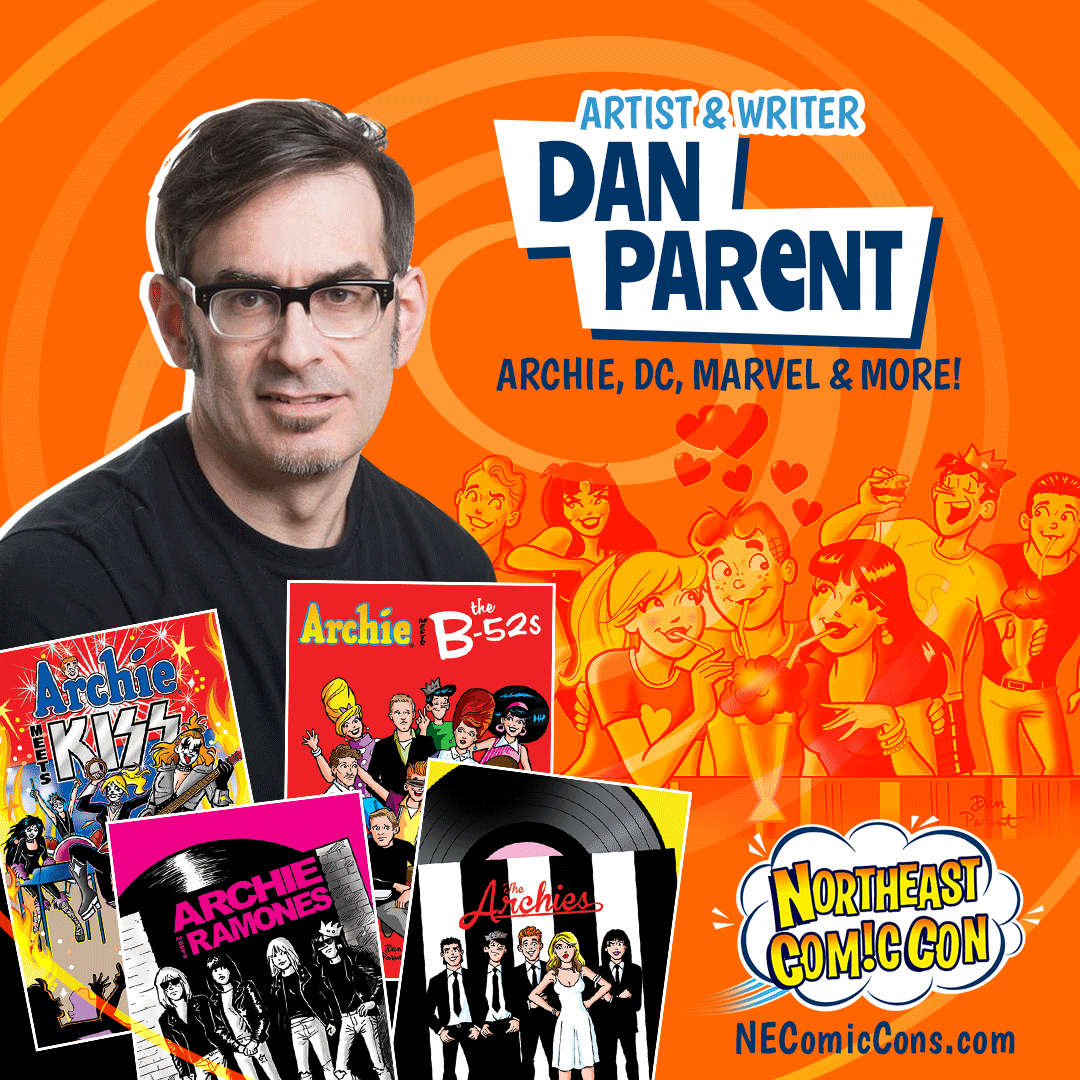 DAN PARENT - July 2-4, 2021 show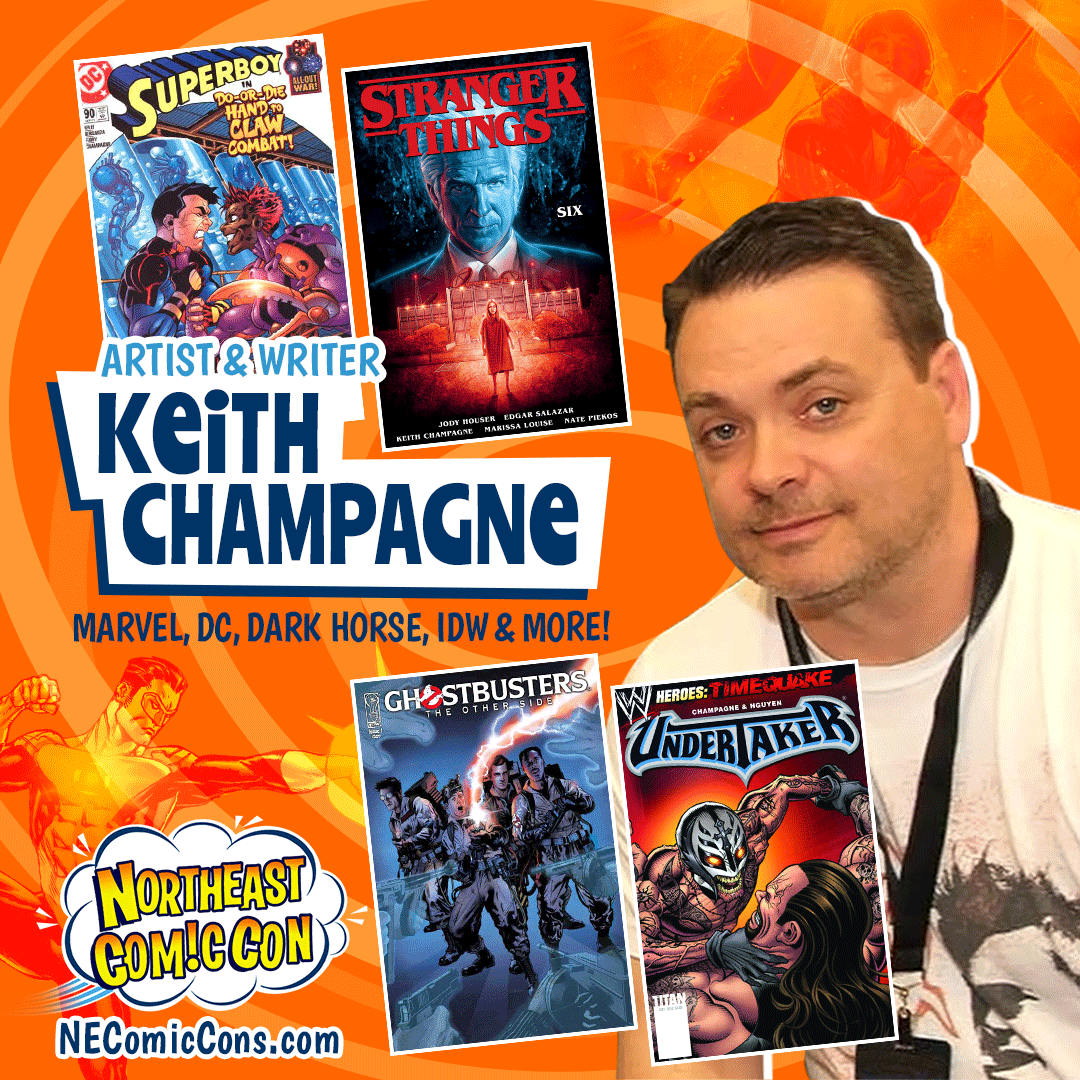 KEITH CHAMPAGNE - July 2-4, 2021 show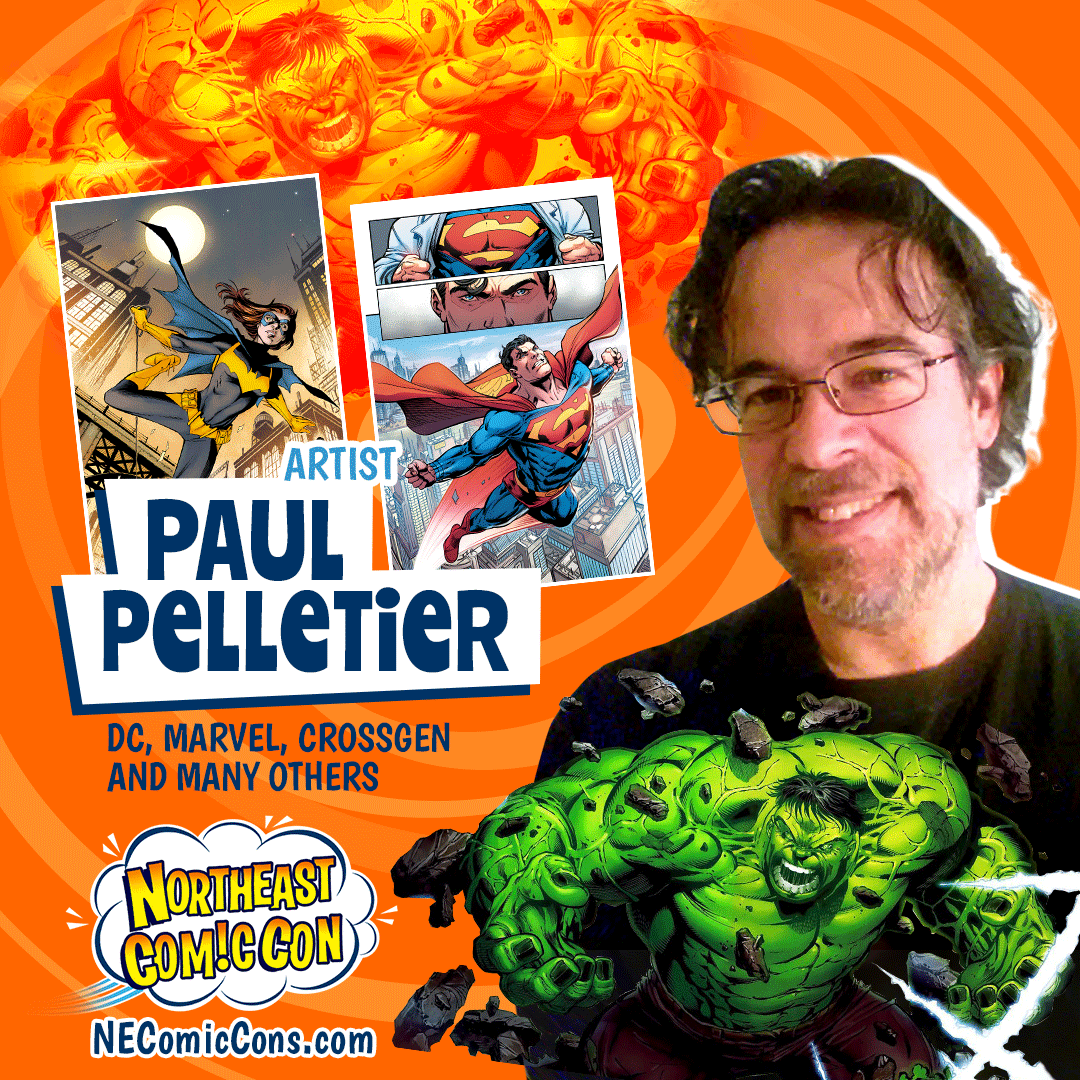 PAUL PELLETIER - July 2-4. 2021 show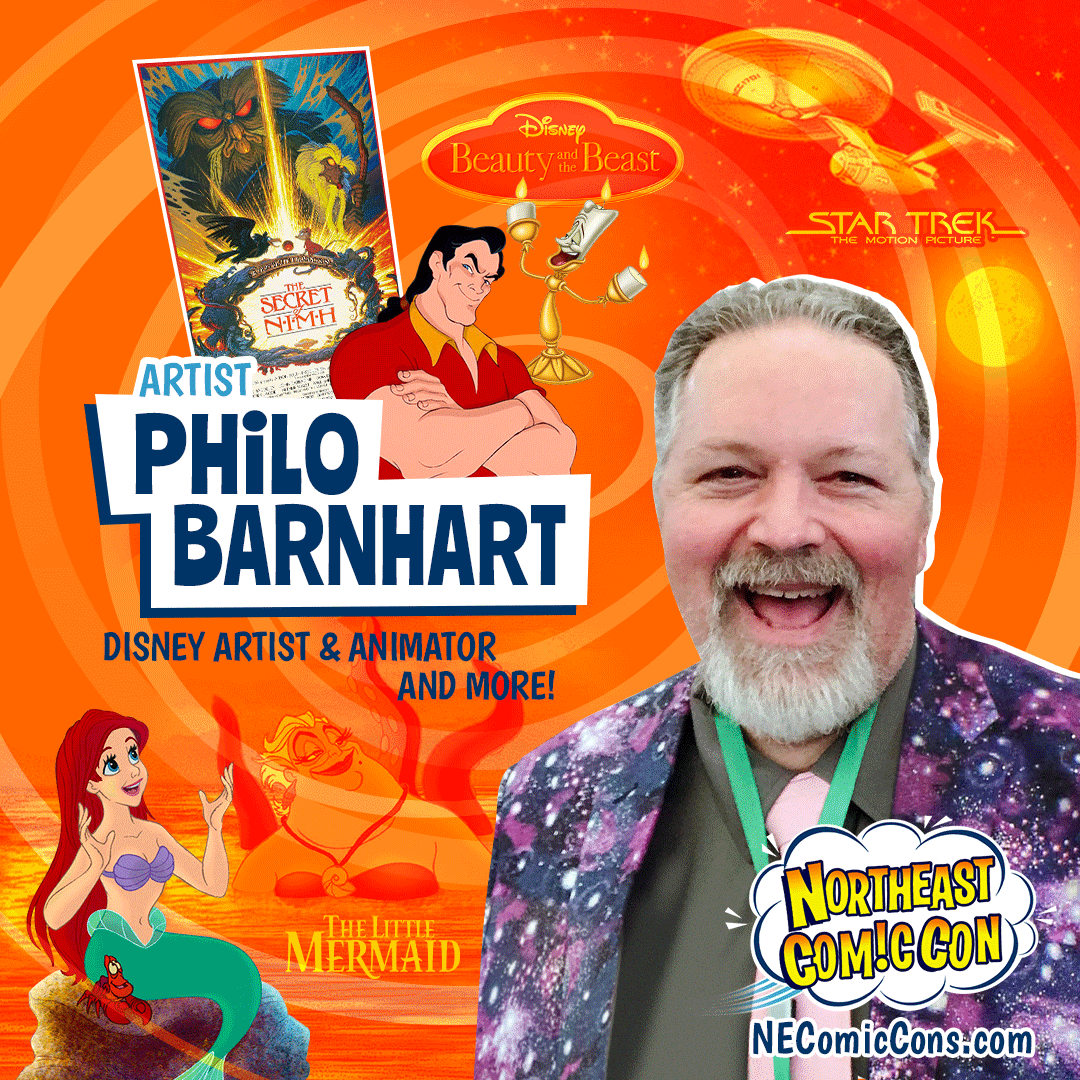 PHILO BARNHART - July 2-4, 2021 show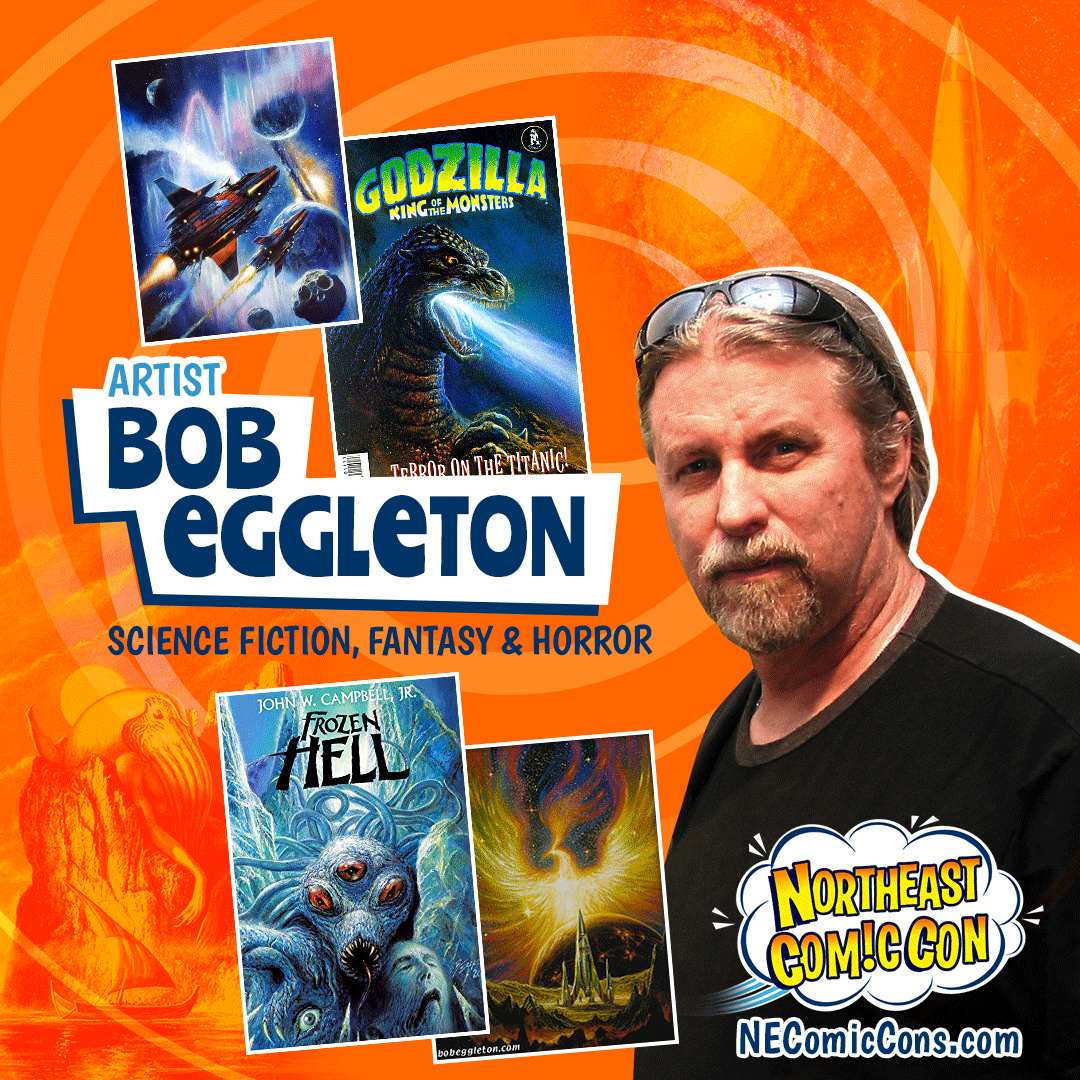 BOB EGGLETON - July 2-4, 2021 show
MARIANNE PLUMRIDGE - July 2-4, 2021 show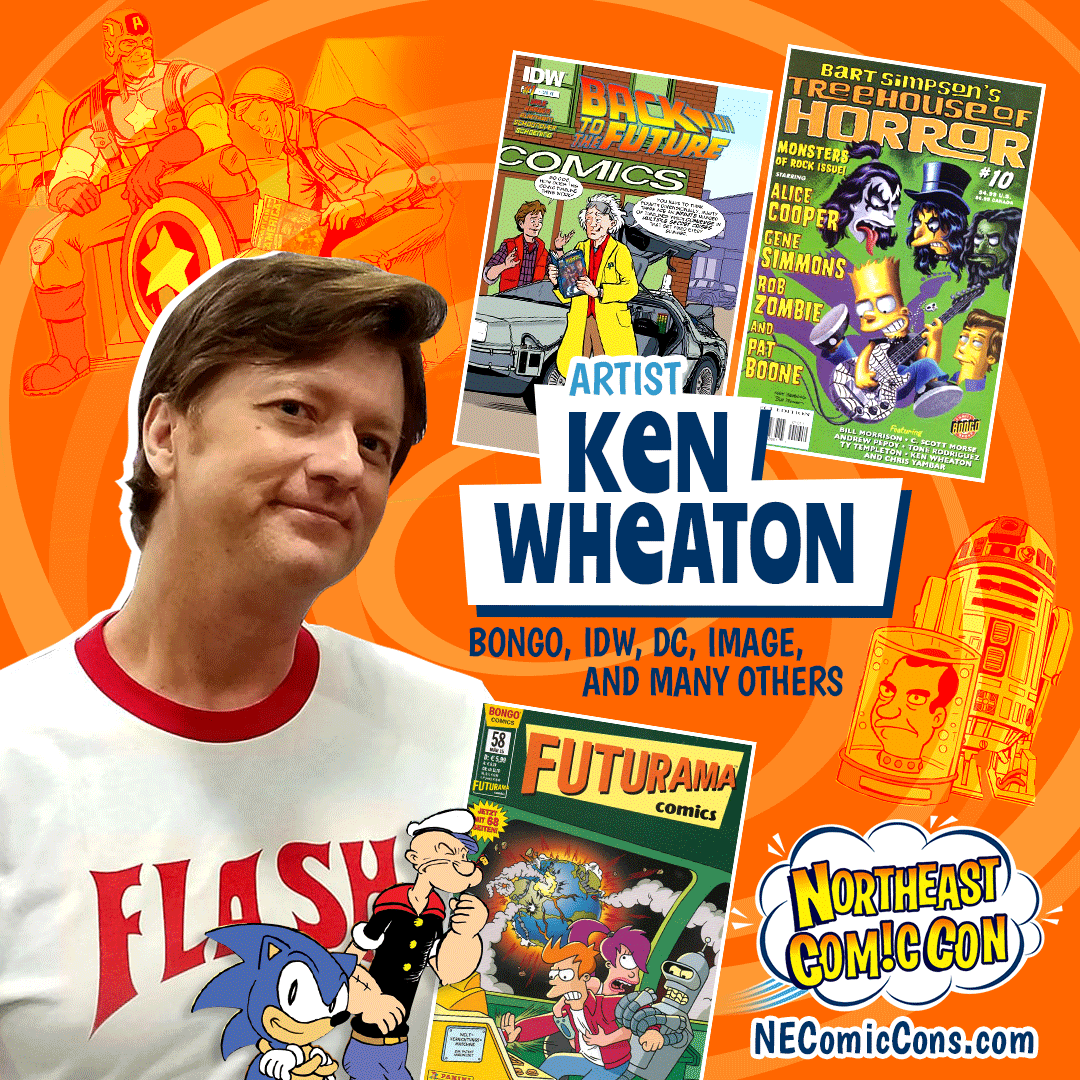 Ken Wheaton - July 2-4, 2021 show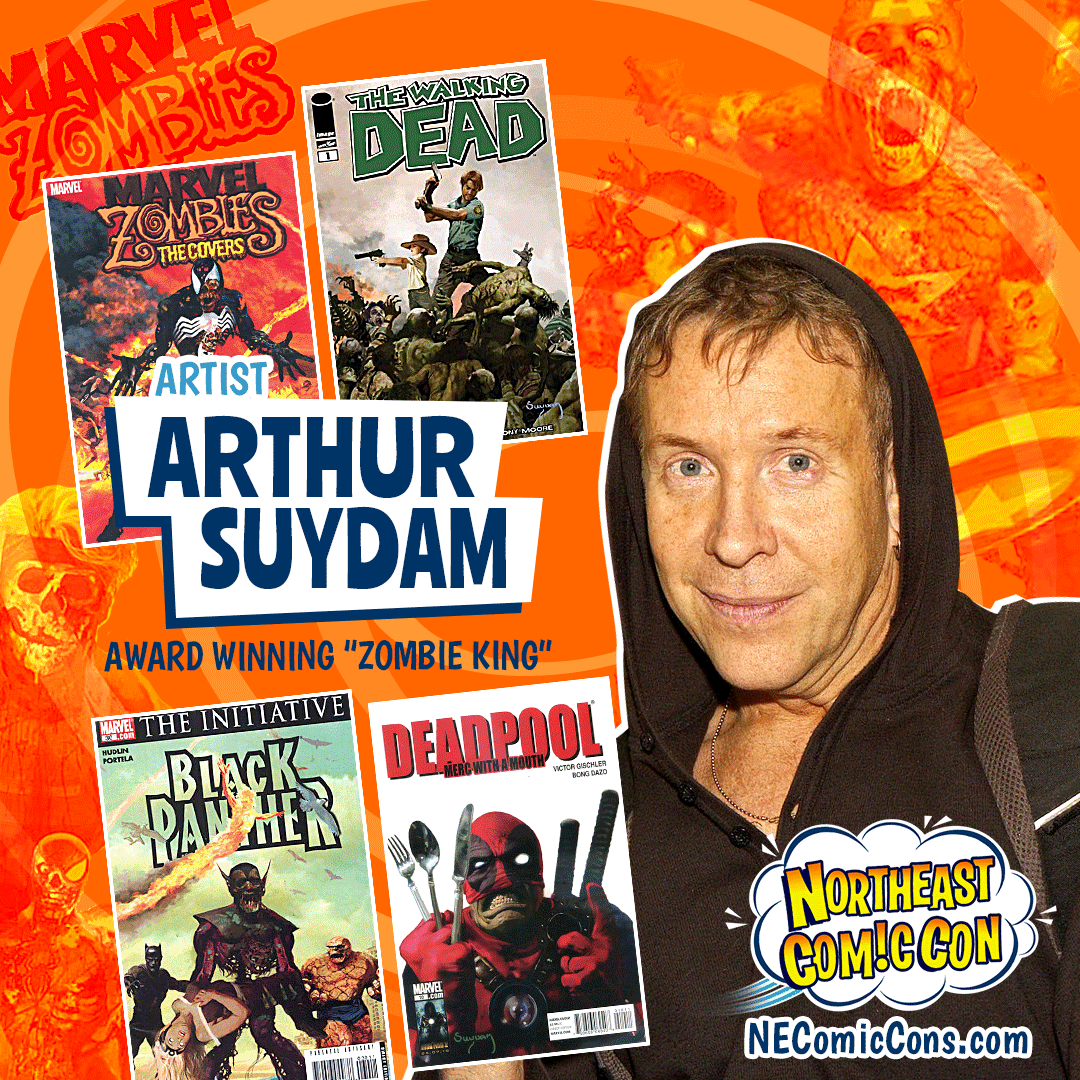 ARTHUR SUYDAM - The ZOMBIE KING - July 2-4, 2021 show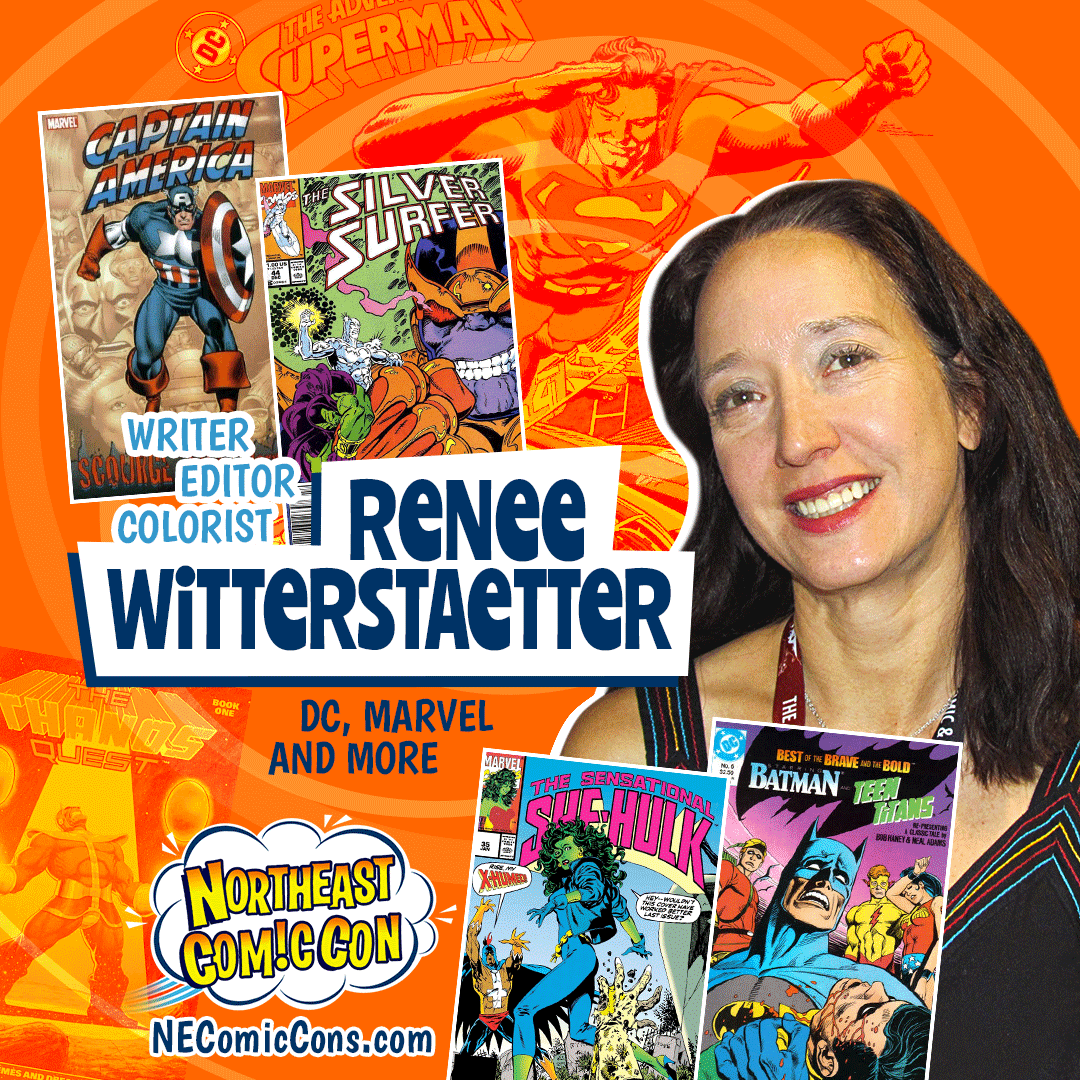 RENEE WITTERSTAETTER - July 2-4, 2021 show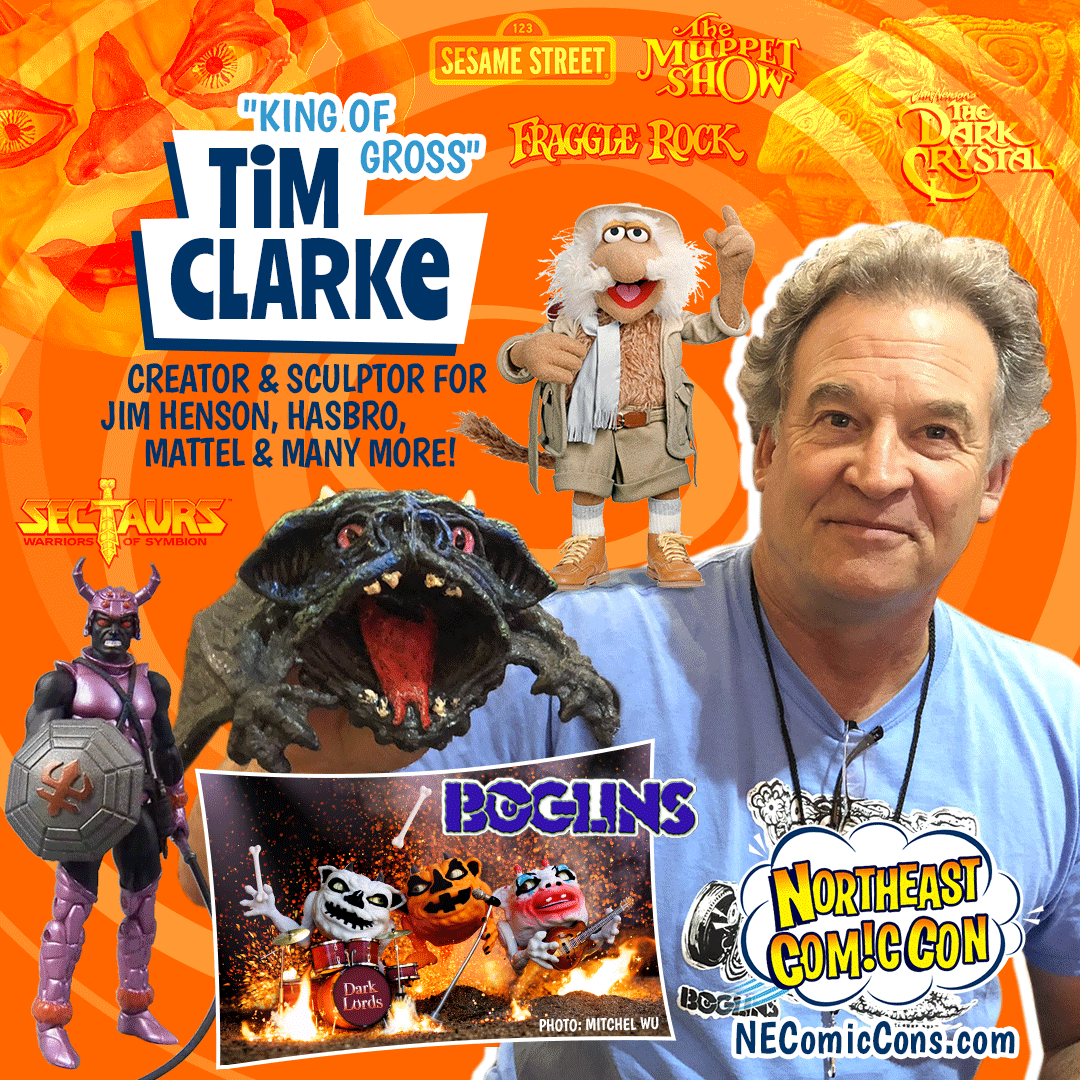 TIM CLARKE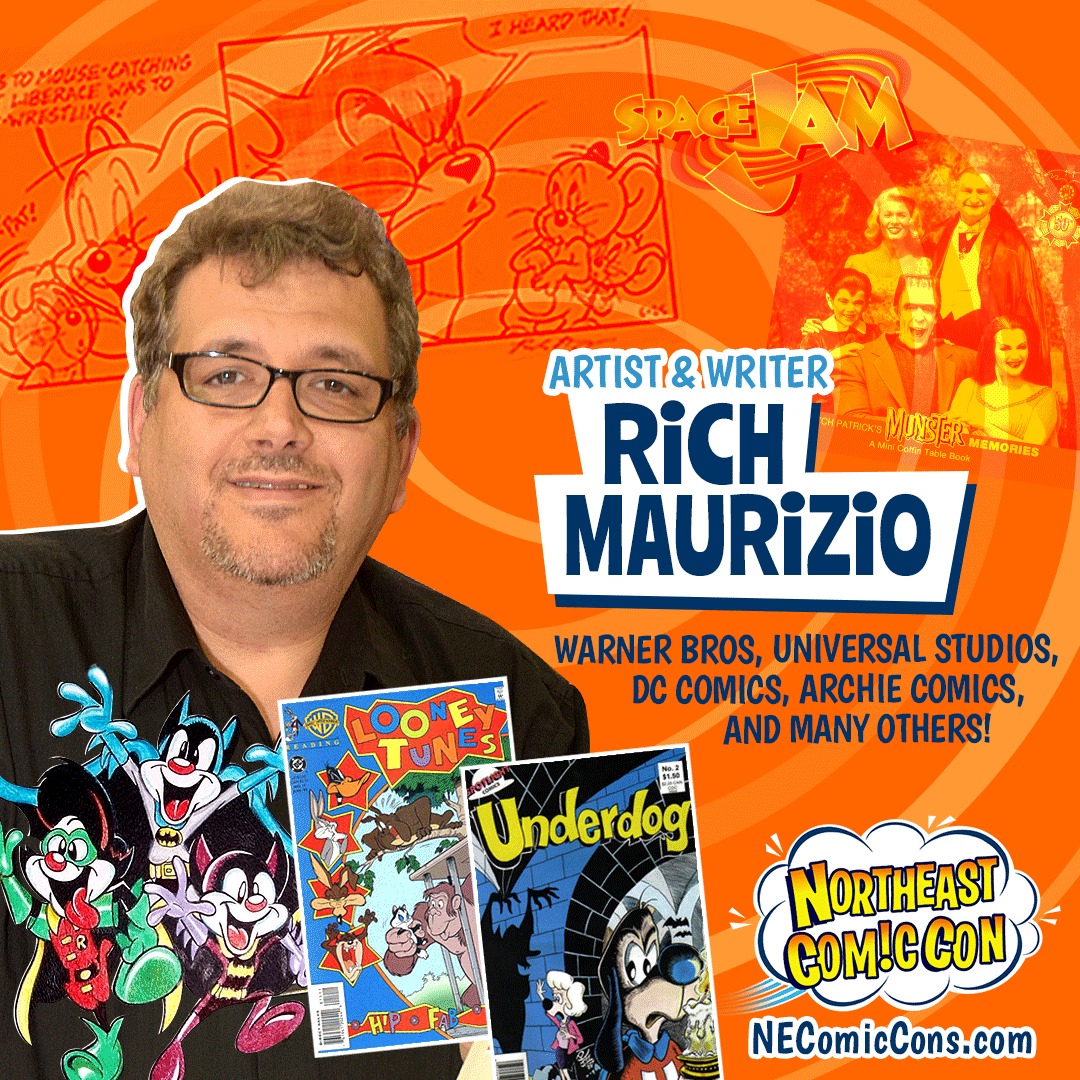 Richard Maurizio- July 2-4, 2021 show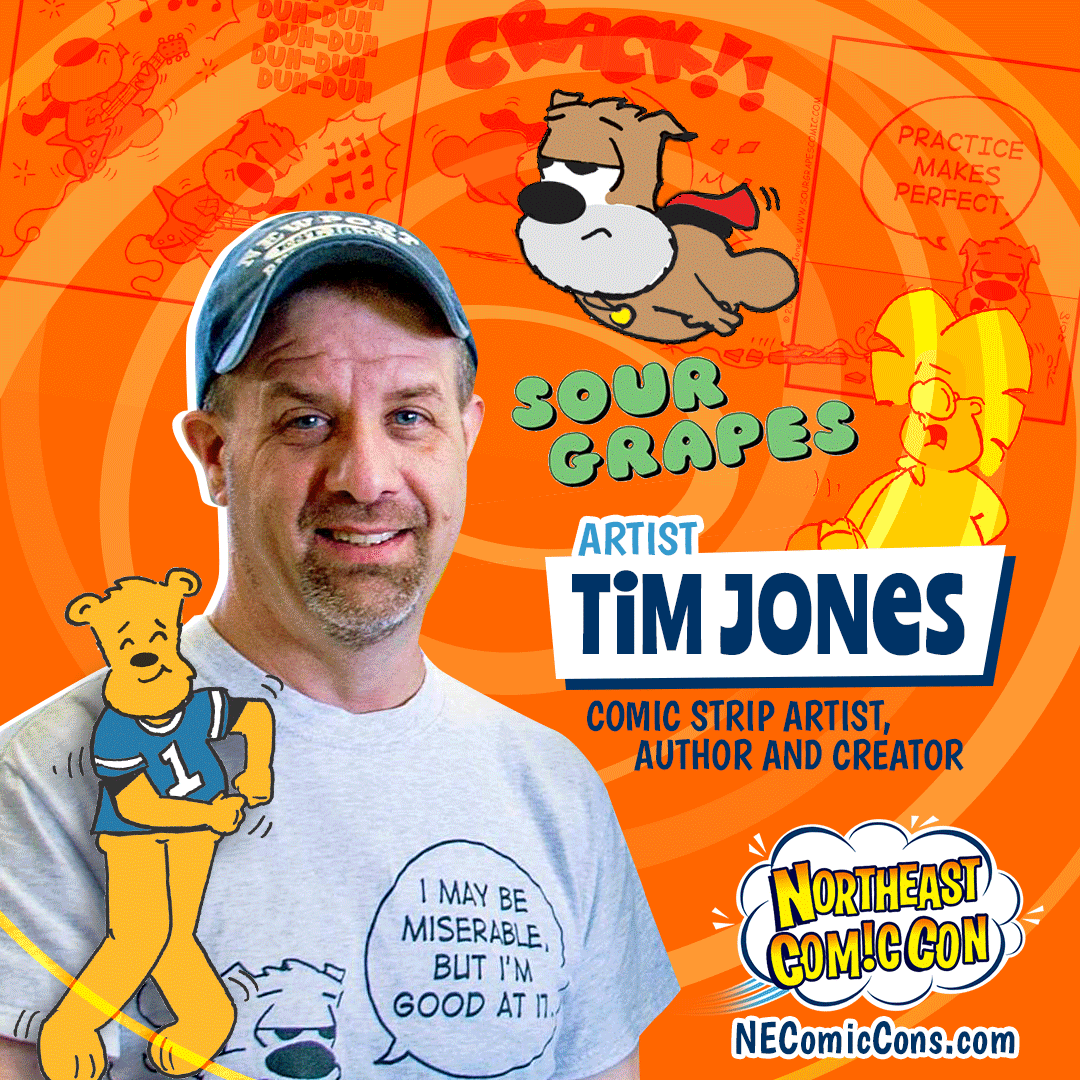 TIM JONES - July 2-4, 2021 Show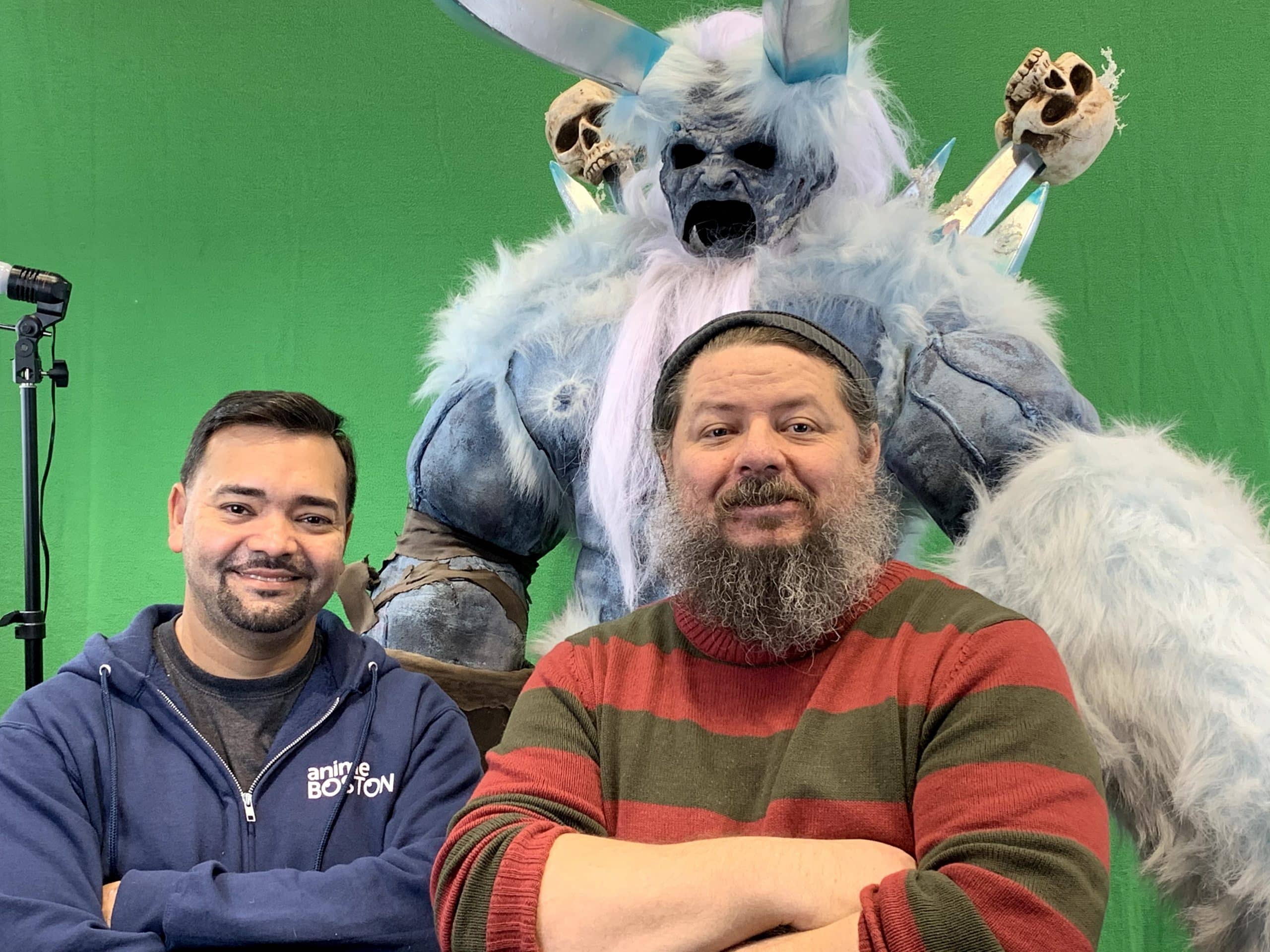 BRIAN R. HALL - July 2-4, 2021 show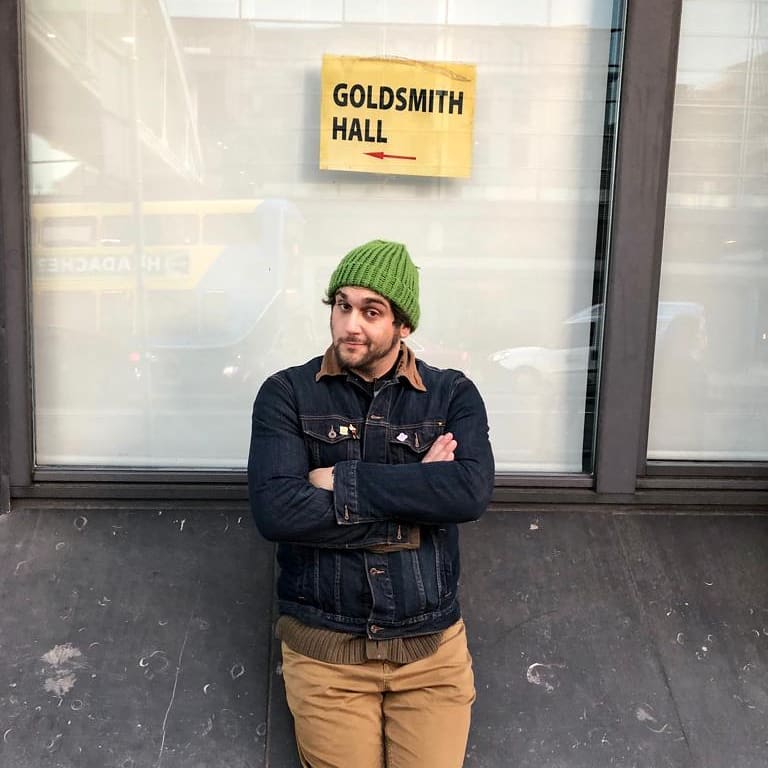 BEN GOLDSMITH - July 2-4, 2021 show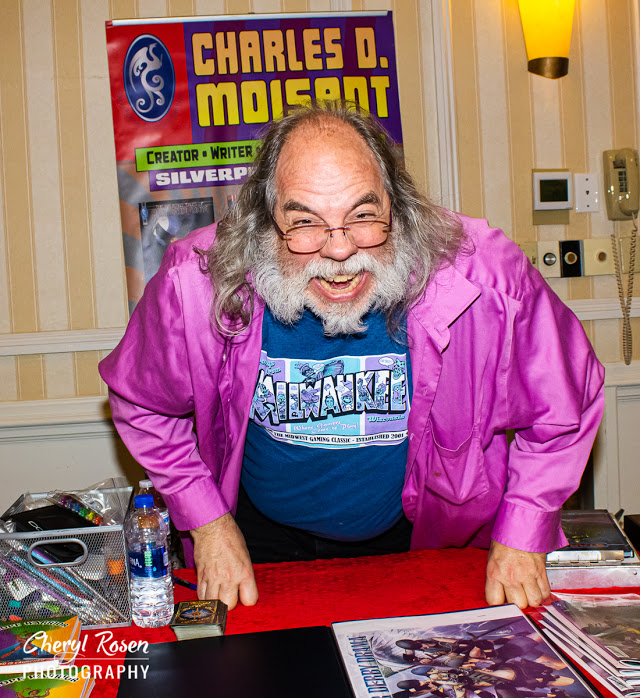 CHARLES D. MOISSANT - July 2-4, 2021 Show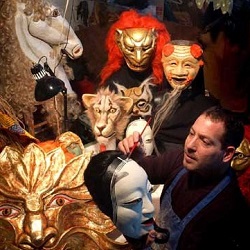 ERIC BORNSTEIN - July 2-4, 2021 Show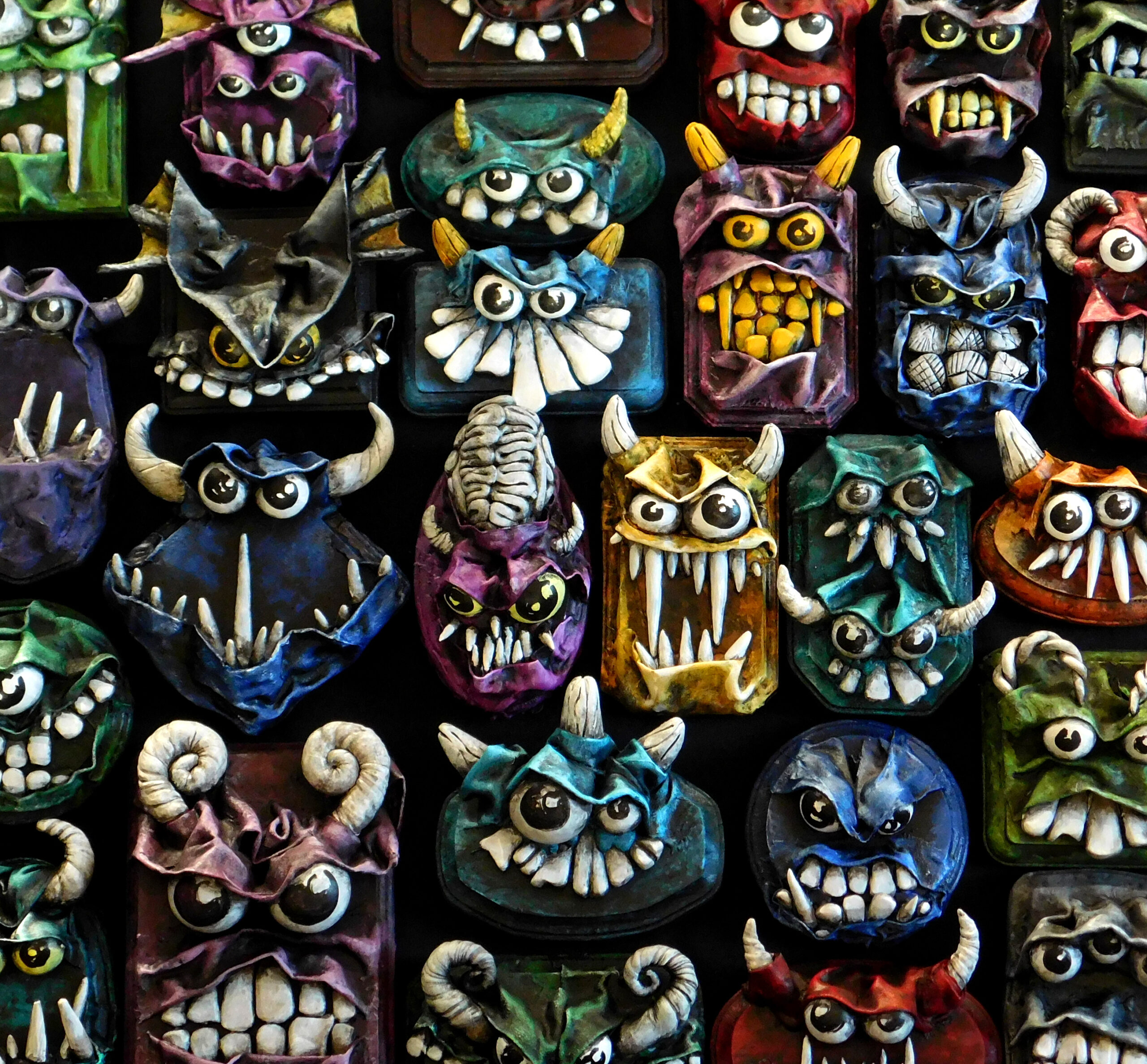 I Think I've Created a Monstah - Joe Souza III - July 2-4, 2021 Show
QUIBX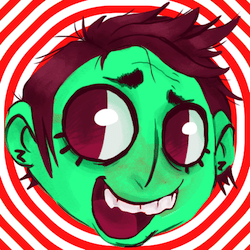 SHIV ART - Nov. 26-28, 2021 show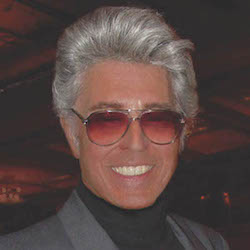 JIM STERANKO - November 26-28, 2021 show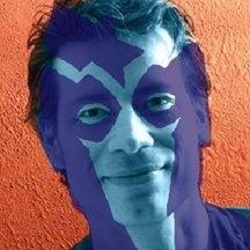 JOE ST. PIERRE - November 26-28, 2021 show
BARBARA FRIEDLANDER - July 2-4 show

Ask me how I got started writing an article for this blog and I'll tell you it's because I happened to Google myself on the internet. And so, there I was, that is, there I was under the name of Barbara Friedlander, a name I had two last names ago. So, to the world of DC Comics during 1963-1970ish, I was the Mother and Creator of the comic Swing with Scooter (not exactly the Mother of Dragons, but just as daunting) and I wrote and edited romance comics along with Jack Miller. I knew most of the editorial staff, the bullpen, and the talented freelance writers and artists. Let's not forget the then President of DC (called National Periodical Publications at the time), Mr. Jacob S. "Jack" Leibowitz, the Vice President, Mr. Harry Donenfeld, and the folks in the accounting and clerical department, which is where I started. I consider myself a relic of that time. When I was nineteen I began as a fish out of water taking subscriptions and any odd job, Mr. Aurthur Gutowitz, the head of clerical, handed me. He hired me, but he often said, "Barbara, you don't belong here. You should be married." He echoed my Mother's sentiments, and so there I was in the mindset of most young women of the time; get married and have kids. At nineteen, you want to find yourself, but you don't always know where to look. So, here I am many years later and I go ahead to find myself again, this time it's with Google. It gives me an update on just who I was back then, and it dawns on me, that the stuff I discover is amazing! I then tell my kids about my life in comics and they say, "How come we didn't know about this?" It was very exciting to rediscover my past life so naturally, I went back on the net and started buying back some of the issues I wrote and edited. I tell my kids, "See that's me Barbara Friedlander!" The next thing I did was go to Heritage Auctions. I had bought antiques from them in the past when I was an antique dealer and I remembered they had a comic book division. As luck would have it, I got to speak with comic aficionado, Joe Mannarino. Joe knows all about comic books; he evaluates them and the original artwork and like all the smarties in the field, he knows everything past and present. We reminisce and I'm reminded of all the DC folks walking the halls of the Grolier Building, where DC was once located in NYC. He puts me in touch with Richard Arndt, who is heavy into comic lore and loves the darker side of the field. He knows many of the writers and artists I worked with, and more info starts flooding back to me; BINGO! Richard soon interviews me for Alter Ego, Roy Thomas' holy grail comic history magazine which is a who's who in the comic book world. Roy had met me years ago in passing at DC. He even remembered me! Now I am stoked, and so I put together a kind of "Look Book" and email it to a few people who I think might find it a missing link to DC history. Along the way, the Look Book goes to Jacque Nodell, creator of Sequential Crush, an online blog dedicated to all things romance. We click and do an interview about the silver age DC romance titles, which of course are my special baby...Snap! I get invited to TERRIFICON in 2018, where I meet Roy Thomas again and do a Romance Comic panel with Paul Kupperberg. He had met me, quite by a fluke, years back, at an Antique Show, and he knew my name from comic book history. I was flattered but the importance of the meeting eluded me at the time. Paul, as I learned, was an editor at DC and has written romance and action stuff. He was kind and totally into comics, too. I began to notice that people are so involved in this special field and are interested in moving it forward and preserving the genre. This time my kids are there with me and I'm blown away by the sincerity of all the comic fans. My kids are astounded and wonder, "Why did you give this up?" Naturally, I have no good answer. These serendipitous turn of events lead Roy Thomas to introduce me to his manager -- John Cimino! So, I fasten my seat belt and come along for the ride because he likes driving fast. More than anything, I want the readers to know what the DC mindset was back then, hell, it was the mindset of the time. So, Baby Boomers gave me my title and then there was a thing called the Korean Conflict. We were busy keeping America safe, fighting bad guys around every corner, this was what the comic books were made for -- good guys versus bad guys. DC had SUPERHEROES, and with very, very few exceptions, men wrote and drew those heroes. Lois Lane and Diana Prince may have hit home for a few females who took typing and had a smart nose for a good story. As you might have guessed, most of their actual talents were, ordering coffee, working switch boards, taking dictation and adding numbers. Back then, high schools and secretarial schools offered typing classes, and later dictation, for those who wanted to be secretaries or bookkeepers. I don't recall any guys in those classes, most took shop, forget about home economics. So, as a female, you were destined to be a Betty the homemaker, Marilyn Monroe Sex Goddess, or file clerk extraordinaire. Being a stinky typist, and out of the running for sex goddess, I was on the hunt for me. One thing I've learned over the years, we can fry eggs and fly to the moon, but if we're lucky we can make our own choice. We are not, and never have been, one trick ponies. There was one huge computer, it resided on the other end of the DC building. It handled all the subscriptions, and at the time, including the distribution of Playboy, and other publications. It was a very huge thingy and was so sensitive to dust, heat and bad input, let's face it, it was a relic, but it was DC's step into the future. Meanwhile, while the 20th century was forging ahead on the distribution, DC itself was run like a "mom and pop" shop. Printing operations and all the operation kudos with pats on the back never happened. Creators and artists were expected to hatch ideas and plot twists without exception or big Daddy would raise hell and make you feel like kryptonite kicked you in the butt. Most comic book groupies have heard the sad tale of Jerry Siegel and Joe Shuster ownership battles with DC over Superman. It ain't pretty and it doesn't have a happy ending. I've heard what I consider the "real" version of the story, and although I knew most of the people involved, you create something fresh and original, you damn well better protect it. Intellectual property is the right to claim and reap the momentary benefits that you "gave your heart and soul" to, and if you are considering a career, don't sign your genius away. Sheer luck had propelled the Donenfelds and Liebowitz' company into what every red blooded kid needed at the time -- red, white and blue good guys. By using capes and muscles, and a group for talent they often took for granted. They had let two, down on their luck guys, Siegel and Schuster, print what they thought was another piece of junk so that their unused printers would get a workout. For $130 bucks gold was printed in Action Comics #1. One day, I'll tell the full story in detail. The other comic book horror story was concerning Batman. Bob Kane was the artist and I met him numerous times. I also met Bill Finger, but even though he was the main creator and writer, he was treated like dirt by editor Mort Weisinger and a few others. Mort was not known for kindness; I think he was envious of talented people (he was a mega bad guy) and got a kick out of creating conflicts where there were none. But DC had its fair share of good editors and a few of them liked working for sales. I knew this because I worked in that division. And I knew comic books are sold by their covers and without distribution you're dead in the water and that's why the pressure was always on. You may have heard that DC stood for "Detective Comics", I think, knowing the nature of the men behind the scene, "Donenfeld Comics" was a more accurate name. The company was a small, down on their luck (due to the Depression), lack of business, little "mom and pop" operation. This also meant they employed relatives, and guess what happened next? Skip ahead a few years and some of those lucky ducks made it to the big time at DC. READ THE REST AT THE LINK

JIM SHOOTER - July 3-4, 2021 show

Marvel Legend Jim Shooter will be appearing Saturday and Sunday Jul 3 and 4 only. Saturday July 3rd Jim will be signing a limited edition exclusive NECC Print for only $10 while supply lasts, doing a panel on the main stage and meeting fans for photo ops all day. Sunday July 4th Jim will be signing all fan attendee's comic books that were produced during his run as Marvel Editor in Chief for FREE ... that's right FREE ... you can have up to 20 at a time signed then you'll need to get back in line if you want more. Jim will be signing all day so bring what you have. There will be a CGC Facilitator onsite, Tim Ferrante of The One Stop Shop in Clinton MA so contact Tim about any authentication prior to getting in line. At age 13, in mid-1965, he wrote and drew stories featuring the Legion of Superheroes, and sent them in to DC Comics. On February 10, 1966, he received a phone call from Mort Weisinger, who wanted to purchase the stories Shooter had sent, and commissioned Shooter to write Supergirl and Superman stories. Weisinger eventually offered Shooter a regular position on Legion, and wanted Shooter to come to New York to spend a couple of days in his office. Shooter, who was 14 and lived in Pittsburgh, had to wait until school was in recess, after which he went to New York with his mother, spurred in part by the need to support his financially struggling parents. At 14, Shooter began selling stories to DC Comics, writing for both Action Comics and Adventure Comics, beginning with Adventure Comics No. 346 (July 1966), and providing pencil breakdowns as well.[12] Shooter created several characters for the Legion of Super-Heroes including Karate Kid, a teenage superhero who predated the martial arts fad of the 1970s; Ferro Lad, a teenage superhero who can transform to living iron; and Princess Projectra, who could cast realistic illusions; as well as the Sun-Eater and the group of ultra-powerful villains known as The Fatal Five. He also created the Superman villain the Parasite in Action Comics No. 340 (Aug. 1966). Shooter and artist Curt Swan devised the first race between the Flash and Superman, two characters known for their super-speed powers, in "Superman's Race with the Flash!" in Superman No. 199 (Aug. 1967). Shooter wrote the first issue of Captain Action (Oct.-Nov. 1968), which was DC's first toy tie-in. On January 2, 1976, Shooter joined the Marvel staff as an assistant editor and writer.[17] With the quick turnover at the top, Shooter rapidly found himself rising in the ranks, and on the first working day of January 1978, he succeeded Archie Goodwin to become Marvel's ninth editor-in-chief. During this period, publisher Stan Lee relocated to Los Angeles to better oversee Marvel's animation, television and film projects, leaving Shooter largely in charge of the creative decision-making at Marvel's New York City headquarters. Although there were complaints among some that Shooter imposed a dictatorial style on the "Bullpen", he cured many of the procedural ills at Marvel, successfully managed to keep the line of books on schedule (ending the widespread practice of missed deadlines), add new titles, and develop new talent. Shooter in his nine-year tenure as editor-in-chief oversaw Chris Claremont and John Byrne's run on the Uncanny X-Men, Byrne's work on Fantastic Four, Frank Miller's series of Daredevil stories, Walt Simonson's crafting of Norse mythology with the Marvel Universe in Thor, and Roger Stern's runs on both Avengers and The Amazing Spider-Man. In 1981, Shooter brought Marvel into the lucrative comic book specialty shop market with Dazzler #1. Despite his success in revitalizing Marvel, Shooter angered and alienated a number of long-time Marvel creators by insisting on strong editorial control and strict adherence to deadlines. Shooter was fired from Marvel on April 15, 1987. Shooter and his investors then founded a new company, Voyager Communications, which published comics under the Valiant Comics banner, entering the market in 1989 with comics based on Nintendo and WWF licensed characters. Two years later Valiant entered the superhero market with a relaunch of the Gold Key Comics character Magnus, Robot Fighter. Another Gold Key character, Solar, Man of the Atom was also relaunched later in the same year. Shooter brought many of Marvel's creators to Valiant, including Bob Layton and Barry Windsor-Smith, as well as industry veterans such as Don Perlin. Valiant also established "knob row" — taking in raw talent and teaching them how to make comics Valiant-style – and launched many careers, most notably Joe Quesada's. After being ousted from Valiant in 1992, Shooter and several of his co-workers went on to found Defiant Comics in early 1993.

KEITH WILLIAMS - July 2-4, 2021 show

Keith Williams, comic book inker, enrolled in the School of Visual Arts in New York City from 1976 to 1980. Majored in Media Arts and studied under Will Eisner, the creator of the Spirit comic strip. He received a Bachelor of Fine Art. With the help of Marvel comic book artist and mentor Don Perlin, Keith started working for Marvel Comics in 1982 as a background inker. He worked for inkers including Joe Sinnott and Mike Esposito. At Marvel, he became the first John Romita Raider, an art correction group. Keith later became an assistant editor under Jim Owlsley (Christopher Priest) on the Spider-Man group of books. The two became the first all black editorial team in Marvel's history. He later became John Byrne's background artist on Alpha Flight, The Hulk, Superman and Action Comics. Keith began inking regularly with the Web of Spider-Man, which lasted for four years. In between that time and after he worked on many other books at Marvel. Some of which were The Silver Surfer, She-Hulk with John Byrne, Warlock, Quasar with Greg Capullo, Star Trek and the X-men. At Dark Horse Comics, The Mask and Walter with artist Doug Manke and Star Wars Droids. At DC Comics, Superman, and the Lobo/ Mask graphic novel with Doug Manke. For Valiant, he worked on Quantum and Woody and the covers of X-O Man. At Moonstone Comics, The Kolchak Night Stalker Chronicles, Buckaroo Banzai and Domino Lady. For ten years he had worked on The Phantom for King Features Syndicate. And at Avatar Press he inked Lady Death and Crossed covers. A Crossed webisode comic, "Wish You Were Here" and the cover and interiors of the comic book Uber. He has also inked Avatar Press' recently published graphic novel Max Brook's Harlem Hellfighters.

DAN PARENT - July 2-4, 2021 show

Dan Parent is an American comic book artist and writer[ best known for his work for Archie Comics. A graduate of The Kubert School, Dan has been working at Archie Comics for 35 years. His writing of the Love Showdown series from 1994 received widespread attention. Dan has also written and/or illustrated for DC Comics, Marvel Comics, Felix the Cat Productions, Mattel, IDW,Boom, Valiant Comics, Chapterhouse comics and Harpercollins to name a few. Dan created Archie's first openly gay character, Kevin Keller. . Kevin Keller has become Archie Comic's most popular character in decades, who is also a key character on the TV series, Riverdale. Kevin Keller was given his own solo book in 2011. Other notable series Dan has worked on are Archie Meets Kiss , Archie Meets Batman '66 , Archie vs. Sharknado! And Red Sonja and Vampirella Meet Betty and Veronca .Dan won the 2013 GLAAD award for outstanding comic book (Kevin Keller) and is also a Harvey Awards nominee. Dan is co- creator of the hit series, DIE KITTY DIE , which was a huge kickstarter success and is now being published by Chapterhouse Comics. Dan's current project is handling the art chores on many of Archie Comic's 80th Anniversary projects, including a revamp of Everything's Archie and a series of "What If" stories featuring Betty and Veronica. @parentdaniel on twitter and instagram

KEITH CHAMPAGNE - July 2-4, 2021 show

Keith Champagne is an Inker, Colorist, Writer, Finisher and Artist who has produced for Marvel, DC and Independents, along with producing images and products for his own lines of merchandise. Keith has worked on Batman, Green Lantern, JSA, Justice League, Firestorm, Nightwing, Superman, Supergirl, Superboy and others for DC Comics. For Marvel Keith has worked on X-Men, Doctor Strange, Black Panther, Star Wars, Spider-Man, Cable and others. Keith will be offering commissions, signed prints and signing books.

PAUL PELLETIER - July 2-4. 2021 show

Paul Pelletier is a well establish penciller. He is know to have worked on titles for DC comics and Marvel comics. Paul Pelletier has worked on past DC comic titles like The Flash, Superman, and others. Paul more recent work has been under Marvel Comics. As an example we have Guardians of the Galaxy, Wolverine, etc. Paul Pelletier recently left Marvel comics to join DC comics to work on Aquaman. He will be working an Aquaman story arc called "Throne of Atlantis." Paul will be working with well-known writer Geoff Johns. Paul will also be working with Ivan Reis and Joe Prado on this story arc that cross over with Justice League. Paul work on Aquaman will began with the New 52 Aquaman issue number 15. Paul Pelletier has been drawing comics over the last 30 years. He has worked with DC Comics, Marvel, Crossgen, Malibu and various other companies throughout his career. His art has been seen in Aquaman, The Incredible Hulk, Batgirl, Fantastic Four, Guardians Of The Galaxy, Flash and numerous other titles. He is currently drawing original stories for DC's Superman Giant, which can be found in Walmart and comic book shops.

PHILO BARNHART - July 2-4, 2021 show

Artist and Animator Philo Barnhart holds a very impressive resume. Over the course of his long career Philo has worn a number of hats in the film industry including key character design and assistant animation positions with Disney. Philo was the original chgaracter creator and animator for Ariel and Ursula in Disney's The Little Mermaid, and his first film work was on the original Star Trek The Motion Picture, Some of Philo's work can be seen in other films such as Beauty and the Beast, The Black Cauldron, and The Secret of Nimh, along with late 20th century television series animation on Godzilla, G.I. Joe and many others. have you heard of Super Friends? He work on that. Star Trek the Motion picture? He work on that. Smurf, Jem and the holograms, Space Ace, Dragons lair? The 13 ghosts of Scooby Doo. YES HE WORK ON ALL OF THEM! we could spend hours listing more titles and the answer would be"HE WORKED ON THAT!" A couple of his crowning jewels are The Secret OF NIMH character key assistant and The Little Mermaid (character designer) / (character key). He also worked on Consumer Products for several years with Disney you can still find his artwork to this day still being used on toys, books, home electronics/appliances, apparel and posters! Currently Philo is working with Silver Phoenix Entertainment Inc. His Latest title is WHISPERS FROM THE VOID!™ Often he can be seen trapped with the Wanna Be Master of Horror Charles D. Moisant at conventions. 2013 to Present Whispers From the VOID Silver Phoenix Entertainment Inc. (Illustrator, Character Design. Layout.) 2014 Punkin's Imagination, (Story Boards) 2010-2014 Milwaukee Institute Of Art And Design in Milwaukee, Wisconsin (Instructor of Traditional 2D Animation techniques.) 2008-2013 Miracle In The Meadows, Tom Hignite Studios (character design, layout, animation.) 1995-2003 Disney Consumer Products (Senior staff Artist) 1995 The Tale of Tillie's Dragon (Short) (additional layout artist) 1991 Beauty and the Beast (key assistant animator: Gaston, Lefou, Lumiere, Footstool, Wardrobe - uncredited) 1984 Dragon's Lair II: Timewarp (Video Game) (key assistant animator) 1990 The Rescuers Down Under (character key) 1997 Happily Ever After (animator) / (key assistant animator) / (model designer) 1990 Roller Coaster Rabbit (Short) (assistant animator) 1989 The Little Mermaid (character designer) / (character key) 1987 Pinocchio and the Emperor of the Night (key assistant animator) 1986 An American Tail (key assistant animator - uncredited) 1985 Galtar and the Golden Lance (TV Series) (character designer - 1985-1986) 1985 13 Ghosts of Scooby Doo. (character designer) 1984-1985 The Smurfs (TV Series) (character designer - 50 episodes) 1985 The Black Cauldron (assistant animator) 1983 Space Ace (Video Game) (key assistant animator) 1983 Dragon's Lair (Video Game) (key assistant animator) 1983 Winnie the Pooh and a Day for Eeyore (Short) (key assistant animator) 1983 Heidi's Song (assistant animator) 1982 The Secret of NIMH (character key assistant) 1979-1980 ABC Weekend Specials (TV Series) (assistant animator - 4 episodes) - The Trouble with Miss Switch (1980) ... (assistant animator) - The Puppy's Amazing Rescue (1980) ... (assistant animator) - The Incredible Detectives (1979) ... (assistant animator) - The Puppy's Great Adventure (1979) ... (assistant animator) 1979 The Plastic Man Comedy/Adventure Show (TV Series) (assistant animator - 1979) 1979 Star Trek The Motion Picture (Special Effects Animation Assistant - uncredited)

BOB EGGLETON - July 2-4, 2021 show

Half of the Dynamic Duo of Science Fiction and Fantasy, Bob Eggleton and Marianne Plumridge return with new original artwork, prints, books and commissions. Bob Eggleton is an American science fiction, fantasy, and horror artist. Eggleton has been honored with the Hugo Award for Best Professional Artist eight times, first winning in 1994. He also won the Hugo Award for Best Related Book in 2001 for his art book "Greetings From Earth". He has also won the Chesley Award for Artistic Achievement in 1999 and was the guest of honor at Chicon 2000.Eggleton's drawing and paintings cover a wide range of science fiction, fantasy, and horror topics, depicting space ships, alien worlds and inhabitants, dragons, vampires, and other fantasy creatures. His view on space ships were that they should look organic, and claimed that as a child, he was disappointed with the space shuttles and rockets NASA produced; they were nothing like fantasy artists of the twenties and thirties had promised. His fascination with dragons originated with his childhood interest of dinosaurs, which can be seen in the book Greetings From Earth. His paintings are commissioned and bought at science fiction conventions, and used as book covers. Eggleton has illustrated cards for the Magic: The Gathering collectible card game. Eggleton received massive encouragement from his father, in the form of books, supplies, visits to museums of space and aeronautics and support during the career choices he made. Eggleton dropped out of his art college, because he felt it was not for him. Eggleton is a fan of Godzilla, has illustrated numerous comics, magazines and children's books based on the character and worked as a creative consultant on the American remake. While in Japan he appeared as an extra in one of the more recent films.Asteroid 13562 was named Bobeggleton in his honor.

MARIANNE PLUMRIDGE - July 2-4, 2021 show

Half of the Dynamic Duo of Science Fiction and Fantasy, Bob Eggleton and Marianne Plumridge return with new original artwork, prints, books and commissions. Marianne Plumridge is an Australian-born artist and writer who lives in Rhode Island, USA, with her husband, illustrator Bob Eggleton. They share their home with over 1,000 Godzilla monster toys, and just as many dinosaurs, dragons, and other odd beasties and creature figurines. The rest of the house is occupied by numerous books, paintings, art materials, and CDs. It really is a creative atmosphere, where inspiration is never lost for long. In the last few years, Marianne has returned to her fine art roots by refining her oil painting techniques. As well as painting natural subjects, Marianne has combined birds and robots into an ongoing series of 'technology lost in nature' paintings that include quirky tin toy robot adventures, to great acclaim. Her other ongoing concurrent themes of cosmic whales and pointy rocket-ship paintings still enjoy success and popular favor. The results can be found online at: 'Daub du Jour' – http://daubdujour.blogspot.com/ Even more recently, Marianne has revived her interest in painting figurative works and portraits. Her experimental, 'self-testing' exploration of painting people again continues apace. In connection with her long held writing ambitions, Marianne writes book reviews and notes on her second Blog, 'Muse du Jour' – http://musedujour.blogspot.com/ Finished works of fiction have found their way into magazines and anthologies over the years, as well as articles and essays. Currently, Marianne continues to work on writing the nearly complete text for a book called "Bob Eggleton's Ice Age America" for Impossible Dreams Press, in collaboration with her husband. It will feature essays and epic artwork and visions of prehistoric peoples, megafauna, and flora…and especially Mammoths and Mastodons. Marianne and Bob's first collaboration as writer and artist, a children's picture book called IF DINOSAURS LIVED IN MY TOWN was released in November 2013 from Sky Pony Press. Late this year, one of Marianne's 'more than doodle' rocket paintings will grace the cover of Analog Magazine in the November/December Issue.

Ken Wheaton - July 2-4, 2021 show

Ken has worked on comics for Bongo, IDW, DC, Image, Moonstone, and Airwave. Most notably, he's inked stories in Futurama, Bart Simpson Comics, Simpsons Winter Wing Ding, Bart Simpson's Treehouse of Horror and Radioactive Man. Other comic book work includes the Official Adaptation of Mr. Magoo's Christmas Carol, and issues of I Dream of Jeannie, The Phantom, El Mucho Grande-Wrestler for Hire, Kolchak:The Night Stalker, and Buckaroo Banzai-The Prequel. He also drew a special commemorative premium comic celebrating the 80 th birthday of cartoon icon Popeye, and drew several stories for IDW's Popeye series. He was a contributing artist to the hardcover books C. Montgomery Burns' Handbook Of World Domination and Bart Simpson's Manual Of Mischief. As a freelance illustrator, Ken has worked on local and national projects, contributing artwork and designs for a series of television ads for clients Toyota, McDonald's, and Wegmans. He served as editor of Munster Memories: A Coffin Table Book with Butch Patrick and drew a variant cover for the first issue of IDW's ongoing Back To The Future comic series. He's currently drawing the second issue of a new project, Dreamer, as well as developing a revival of the classic '50s character Jetta, and is also producing a modern romance anthology written by legendary DC Silver Age writer Barbara Friedlander. Ken teaches several extremely popular comic book production workshops each summer, which yield anthologies of student work and prepares teens interested in entering the field. He has also worked with The Strong National Museum of Play as a teaching artist. More of Ken's work can be seen at kenwheaton.com

ARTHUR SUYDAM - The ZOMBIE KING - July 2-4, 2021 show

The Zombie King," as he is known, rose to stardom for his work on the smash hit series "Marvel Zombies," the lines at his booth at any given show are a testament to the enduring "zombie craze," with Suydam as a forerunner. Not to mention that the POPS! inspired by his work are all the rage now! He is also renowned as the Deadpool cover artist on "Merc with a Mouth." As well as "The Walking Dead." And he is credited as being one of the first artists to bring fine art painting techniques to the world of comics in such books as "Cholly and Flytrap" and "Mudwogs." 
Recent awards for Arthur include "The Spike TV Scream Award (Best Artist)," "Spectrum Gold Award for Institutional Art," "The San Sebastian Film Festival Lifetime Achievement Award,"as well as the "University of Maryland Eastern Shore Lifetime Achievement Award," among others. 
His work can also be seen on works for "DCeased," "The Walking Dead," "Deadpool, "Batman," "Wolverine," "Fantastic Four," "X-Men," "Ghost Rider," "Army of Darkness" "Vampirella," and too many to name here. His "Cholly and Flytrap" series has recently been compiled into a collected volume, marking that great achievement and it's place in comic history.

RENEE WITTERSTAETTER - July 2-4, 2021 show

Writer, editor, colorist and publisher Renee Witterstaetter has acted as editor on such books as "Thanos Quest," "Guardians of the Galaxy," "Hercules," "Xena," "X-Files," "Conan," "She-Hulk," "The Marvel Holiday Special," "Impossible Man Summer Special," "Jurassic Park," and too many books to mention here. As a film professional, she has worked on such movies as "Red Dragon" and "Rush Hour 2," while also behind the scenes, racking up credits on dozens of music videos and commercials for artists as diverse as Madonna, Seal and Usher. Her books as a writer include: "Jackie Chan: Dying for Action," "Nick Cardy: The Artist at War," "Excess: The Art of Michael Golden," "Nick Cardy: Wit-Lash," "Art of the Barbarian," "Michael Golden: Excess," "The Art of Mark Texeira," and her children's book "Kerry and the Scary Things." In addition, combining her film work with comics, she is a producer of happyspacepop.com and DVD's on various comic book creators and talents in other fields through her partnership with Amdale Media, and has spearheaded mounting art shows and retrospectives in the United States, Spain, China, Russia and other venues worldwide. She has lectured on the industry in China, Spain, Norway, and numerous other countries, not to mention the United States! She is also the owner of Eva Ink Artist Group and Pros & Cons Celebrity Booking.

TIM CLARKE

For over 30 years Tim has been Inventing, Designing and Sculpting some of the most unusual toys to ever be marketed in the US and abroad. Once known as the "King of Gross" after co-creating in the 80's Sectaurs (Coleco) and Boglins (Mattel). Tim now launches his new line of Boglins with TriActiontoys! funded by Kickstarter fans for over a quarter million Dollars. I love creating my own mythology. The world is filled with modern day mythological creatures you can find them in every nook and cranny of your bedroom closet. Tim Started his career designing and building puppets for the Muppets. Most notable were the Mystics and the Slaves that he sculpted and designed for the movie the Dark Crystal guided by the incredible drawings of Brian Froud. He also worked on puppets for Sesame Street, Muppet Show and Fraggle Rock for which he built Uncle Traveling Matt. After Dark Crystal was launched he garnered his first toy sculpting gig with Hasbro creating the Garthim, Mystics and Lanstrider toys. He has also created toys for Melissa and Doug toys, EK Success, Hasbro, Mattel, Coleco, Kenner, Ideal Lossirs, to mention just a few.

Richard Maurizio- July 2-4, 2021 show

Richard Maurizio is a veteran artist who has produced work for Warner Bros, Turner Entertainment, Universal Studios, Sony Signatures, DC Comics and Archie Comics. His credits include developing educational and children's books as well as producing a Tom & Jerry comic strip for five years. His licensing work includes Looney Tunes,The Animaniacs, Space Jam, Underdog, Thunder Agents and Godzilla Sketch cards His career started in collectible magazines with co-creating the Comics Collector for Krause Publications and Toy Values Monthly for Attic Books. Under the imprint of TV Comics and Airwave Comics he packaged comics of The Munsters, I Dream of Jeannie, Mister Magoo's Christmas Carol and Jetta of the 20th century. He's the co-writer on Munster Memories: A Coffin Table Book with Butch ( Eddie Munster) Patrick. His current project includes a contributing writer and artist for Jetta Raye Adventures for Totally Galactic Comics He continues to work on licensing projects and children's books .

TIM JONES - July 2-4, 2021 Show

Comic Strip artist, author and creator, Tim's SOUR GRAPES is in multiple papers across the country and online. Tim Jones is a self-syndicated comic strip artist from Rhode Island where he lives with his wife and two daughters. Cartooning for over 20 years, he created his comic strip, Sour Grapes, in 2013, which is currently published in multiple newspapers throughout Rhode Island, Southern Massachusetts and California. Tim is a member of ARIA (Association of Rhode Island Authors) and a member of The National Cartoonists Society. ​Sour Grapes is about Aesop, a miserable, flying dog living in a problematic and troubled world with his odd friends.

BRIAN R. HALL - July 2-4, 2021 show

Brian R Hall – Author-Producer-film maker- Martial Arts Champion Currently Brian R Hall has teamed up with Producer Christian Rivera and together they are making an epic historical and theological/paranormal based movie/documentary called Conquest of the Fallen- War of the Nephilim. With a full 7 minute trailer already released the complete film should be completed and on Netflix/HBO/Amazon by late Fall 2019. The film is based off of more than 20 years of scholarly research done by Semitic language and ancient Theological Judaic text expert Brian R Hall. Brian R Hall author is also the creator of the Legendary Kingdoms of Attera epic fantasy book series that he had worked on for more than 25 years before putting into publication. Brian is also the author of the Mountain Night Owl Tales (Kentucky Fireside Folklore- Ghost Stories- Chiller Thriller tales of Suspense). Two Time Emmy Award Winner, Bill Diamond worked with Brian on this ongoing book series providing cover and interior Illustrations. Brian and Bill Diamond are currently working on another series together called "Cats and Owls are Midnight Pals." A book series for children based in the Mountain Night Owl Tales book series. The format of the books is done in the first ever NOVIX book style created by the author Brian R. Hall and editor Catherine Gutierrez. The Novix, named from a hybrid mix of a novel prose and comics bubble and story panels, is a unique blend of both genres. It's not a graphic novel and it's not a reformatted comic, or an overly illustrated book; it is a blend of all three. This first issue of the Mountain Night Owl Tales is historically the first book ever printed in this new and progressive format. Hands for War martial arts book series, with Foundations in Nine Gates Boxing the first book in the series already in publication. Being in the Martial arts for now 40 years, and wining several International and National Championships, Brian has taught many Special Forces Military personnel, police and professional fighters over the years having trained 12 Gold Medalists from all over the United States, Brian Has made several television, newspaper, and magazine appearances in regards to his Martial Arts career. Brian has a Rabbinical/Doctoral level in theological education. He has taught Hebrew and Theology all across the USA and abroad. An expert in Alternative Theological Archeology and history Brian has appeared in several blockbuster documentaries and radio shows to both national and international audiences, speaking on his expertise in historical theology, histories and dealing with the spiritually based paranormal

ERIC BORNSTEIN - July 2-4, 2021 Show

Behind the Mask Studio will be offering mask making classes, workshops and awesome masks for sale ... Eric also does commission. Fullbright Scholar and award-winning mask maker Eric Bornstein of Behind The Mask Studio/Theatre specializes in custom-made masks, corporate event planning, arts education, and mask theater programming. Eric has studied mask making with masters Agung Suardana in Bali, and Donato Sartori in Italy. He received his MLA in Fine Arts along with the Thomas Small prize from Harvard University. Eric was recently awarded a Fulbright grant to revive and reinvigorate the art of giant puppet effigies in Jamaica 2017. He won the 2016 IRNE award for Best Puppetry Design for Company One's Shockheaded Peter, and was part of the Liars & Believers team that won the Excellence in Production Design award at the New York Musical Theatre Festival 2012 for his masks in Le Cabaret Grimm. Other recent clients include: Centerstage Theatre's Frank The Freak (Kingston, Jamaica),Fava Opera's Les Sortilege D'Enfants (Paris), Boston Ballet's Nutcracker, Boston Lyric Opera's Madama Butterfly, Peabody Museum at Harvard, Gamm Theatre's Morality Play, Liars & Believers' Talk to Strangers, The Walnut Hill School's Nutcracker, Forestdance (Forestmasks: Facing Our Destiny -- Giant Branch Mask), the Outside the Box Festival (Cat Mountain), The Bacchae at Club Oberon, Boston Anime, corporate video game promotions for Bethesda Softworks video games: Dishonored (Versailles, France), Skyrim/Elder Scrolls at The Boston Park Plaza Castle, Wolfenstein, and The Evil Within, A Glimpse Beyond at Mt. Auburn Cemetery (Artistic Director/Mask Design), Puppet Showplace Theatre, the Cambridge River Festival (Giant Brother Blue Puppet & Butterflies of Love ), Contemporary Theater of Boston's A Midsummer Night's Dream, Babes in Boinkland's The Slutcracker; A Burlesque, Underground Railway Theater's Life of Galileo, First Night Boston, and the Harvard Yiddish Players' Shulamis. He currently teaches classes in making and performing masks and offers performances and residencies to schools throughout the state through Young Audiences of Massachusetts. Over the last 30 years, Eric's masked characters have been the subject of numerous media features. Local and national media have described Eric as "Boston's preeminent mask maker"…"a man of many talents" and his masks as "phantasmagoric," "magnificent," "Stunning, finely crafted…first-rate," "eerie/enchanting," "masterful," "outstanding," and "gorgeous." For more information please visit www.behindthemask.org

JIM STERANKO - November 26-28, 2021 show

JIM STERANKO has cut a ferocious path through the entertainment arts, with a dozen successful careers to his credit: author, magician, illustrator, escape artist, historian. He is cited as one of the prime architects of Marvel Comics and the co-creator of NICK FURY, AGENT OF S.H.I.E.L.D. He also wrote and drew CAPTAIN AMERICA, THE HULK, SUPERMAN, and THE X-MEN (for which he designed the classic title logo); As a musician, he gigged with Bill Haley in the early days of rock 'n' roll; as a pop-culture icon, he has appeared at more than 400 international events and exhibited his work worldwide, including at the Smithsonian Institute in Washington, DC and the Louvre in Paris; and his two volumes of THE HISTORY OF COMICS have sold more than 100,000 copies each. As an escape artist, his death-defying performances inspired the character Mister Miracle and, according to Pulitzer Prize-winning novelist Michael Chabon, he was the man upon which the protagonist of THE AMAZING ADVENTURES OF KAVALIER & KLAY was based; and more—photographer, ad agency art director, sideshow fire-eater, male model, typographer, designer...the list goes on. As a filmmaker, he collaborated with Steven Spielberg, George Lucas—for whom he created the look of Indiana Jones—and Francis Ford Coppola on some of their most popular films. He served as Creative Consultant for the History Channel's two-hour documentary COMIC-BOOK SUPERHEROES—UNMASKED; shook up Twitter with his innovative TNT technique (visit his live Sunday-night sessions by typing in iamsteranko); and is currently prepping AN EVENING WITH STERANKO for theatrical venues across the country. His dozen CAPTAIN AMERICA variants topped Marvel sales charts; the IDW SHIELD ARTIST'S EDITION sold out before publication (and won an Eisner Award); and his 2017 OVERSTREET PRICE GUIDE—with his Batman cover—had record-breaking sales. His covers for ACTION 1000, CAPTAIN AMERICA 700, and DETECTIVE 1000 set high sales records. Recent polls cite Steranko as the 5th Most Influential Comics Artist in the history of the form. And he's still the best-dressed man in comics.

JOE ST. PIERRE - November 26-28, 2021 show

Joe St. Pierre is well known as the artist who has pencilled the most #1 issues of the Spider-Man family covers. Joe also is co-creator and artist on "Fabien Cousteau's Expeditions" series including the recently released Great White Shark Comic.  Joe began his comic book career at Valiant Comics, as penciler of RAI, and co-creator of SECRET WEAPONS. He has sold over 2 million comic books, as a writer and artist for Marvel, DC (Aquaman, Green Lantern), Image (Megahurtz), IDW (Transformers), Boom (Power Rangers) and Dynamite. Joe also works in the fields of commercial illustration, intellectual property design and storyboards for Animation and Video Games. Clients have included MTV, Capstone, Discovery Channel, Nickelodeon, Warner Bros. Animation, Cartoon Network, the New York Times, the Wall Street Journal, Sony, PBS, The Amazing Kreskin and Activision.  Joe's publishing company, Astronaut Ink, highlights his own creator-owned properties BOLD BLOOD, MEGAHURTZ® and most recently his own comic book series NEW ZODIAX. 
NEComicCon March 4-5 is about COMICS