Attractions
---
See some of the awesome attractions that will be at the Northeast ComicCon & Collectibles Extravaganza this March!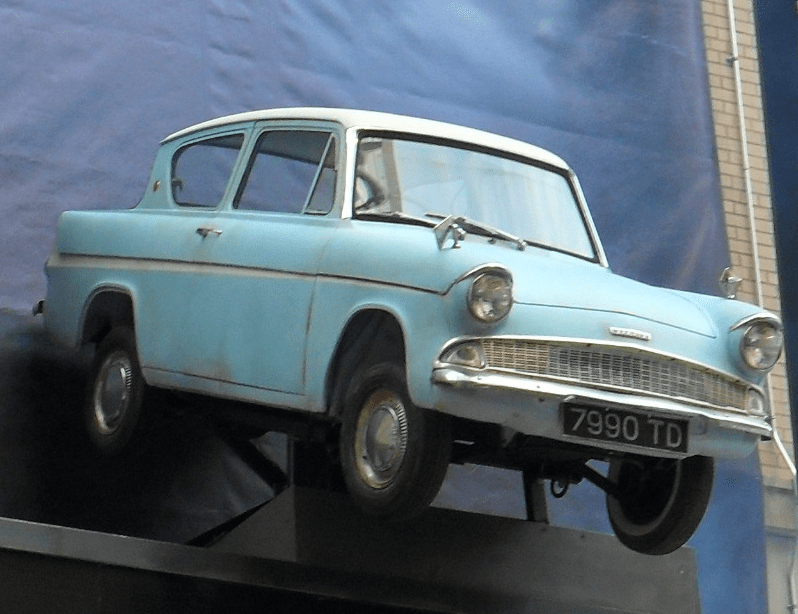 Flying Ford Anglia from Harry Potter Films
The actual car used in the films and displayed in the Museum exhibit ... get a selfie photo op with or in the car ... also photo ops available with the car and film star Chris Rankin (Percy Weasley) ... fee for photo ops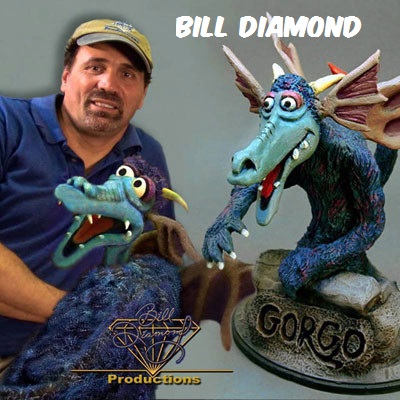 BILL DIAMOND
Emmy Award winning artist and puppeteer, Bill Diamond brings a great array of photo op props for all ages, along with Puppets for play and for sale. Bill worked on The Dark Crystal, Little Shop of Horrors, Fraggle Rock and many others. A full size replica of PILOT from the Joss Whedon TV show "Farscape" will be available for photo ops with GIGI EDGLEY.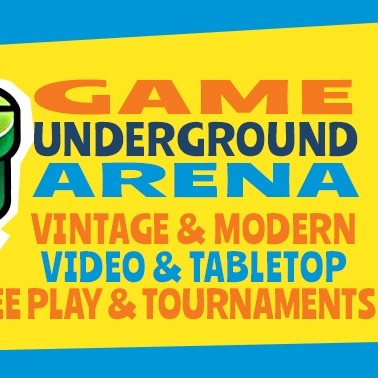 GAME UNDERGROUND ARENA
Vintage and Modern Video Gaming systems and Games in Free Play and Tournaments, Magic The Gathering Tournaments, Tabletop Gaming, Included in Admission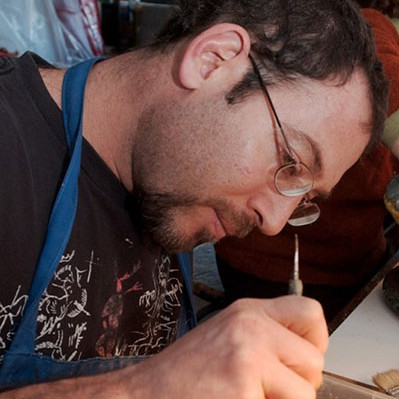 ERIC BORNSTEIN BEHIND THE MASK STUDIO
Fullbright Scholar and award-winning mask maker Eric Bornstein of Behind The Mask Studio/Theatre specializes in custom-made masks, corporate event planning, arts education, and mask theater programming. Eric has studied mask making with masters Agung Suardana in Bali, and Donato Sartori in Italy. He received his MLA in Fine Arts along with the Thomas Small prize from Harvard University. Eric was recently awarded a Fulbright grant to revive and reinvigorate the art of giant puppet effigies in Jamaica 2017. He won the 2016 IRNE award for Best Puppetry Design for Company One's Shockheaded Peter, and was part of the Liars & Believers team that won the Excellence in Production Design award at the New York Musical Theatre Festival 2012 for his masks in Le Cabaret Grimm. Other recent clients include: Centerstage Theatre's Frank The Freak (Kingston, Jamaica),Fava Opera's Les Sortilege D'Enfants (Paris), Boston Ballet's Nutcracker, Boston Lyric Opera's Madama Butterfly, Peabody Museum at Harvard, Gamm Theatre's Morality Play, Liars & Believers' Talk to Strangers, The Walnut Hill School's Nutcracker, Forestdance (Forestmasks: Facing Our Destiny -- Giant Branch Mask), the Outside the Box Festival (Cat Mountain), The Bacchae at Club Oberon, Boston Anime, corporate video game promotions for Bethesda Softworks video games: Dishonored (Versailles, France), Skyrim/Elder Scrolls at The Boston Park Plaza Castle, Wolfenstein, and The Evil Within, A Glimpse Beyond at Mt. Auburn Cemetery (Artistic Director/Mask Design), Puppet Showplace Theatre, the Cambridge River Festival (Giant Brother Blue Puppet & Butterflies of Love ), Contemporary Theater of Boston's A Midsummer Night's Dream, Babes in Boinkland's The Slutcracker; A Burlesque, Underground Railway Theater's Life of Galileo, First Night Boston, and the Harvard Yiddish Players' Shulamis. He currently teaches classes in making and performing masks and offers performances and residencies to schools throughout the state through Young Audiences of Massachusetts. Over the last 30 years, Eric's masked characters have been the subject of numerous media features. Local and national media have described Eric as "Boston's preeminent mask maker"…"a man of many talents" and his masks as "phantasmagoric," "magnificent," "Stunning, finely crafted…first-rate," "eerie/enchanting," "masterful," "outstanding," and "gorgeous." For more information please visit www.behindthemask.org