Boston SouthCoast Comic Con Exclusives
Boston SouthCoast Comic Con & Collectibles Extravaganza is all about Collecting Stuff.
No better way to get Collectors excited than with Limited Edition Exclusive Collectibles only available at the event. Some items may be available from previous shows. We'll be sure to keep you updated on event exclusives!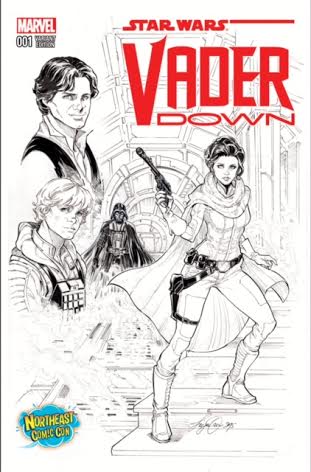 STAR WARS Phantom Variant Comic Book
Marvel and Lucasfilm Star Wars limited edition Phantom Variant Comic Book available while supplies last ... the Force is with you. Artist Siya Oum was present at a previous show and signed 100 copies ... only a few remain so pick it up for only $20 at the INFO booth.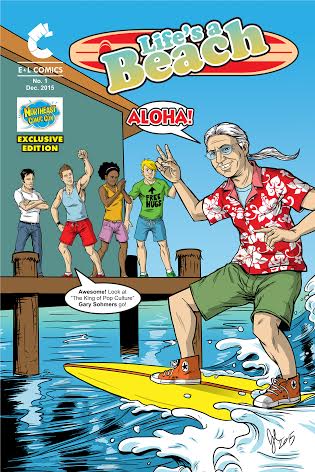 Life's A Beach NECC Exclusive Comic Book
SURFS UP! The tide is high at Avalon Beach, and the waves are rocking. If you love those classic beach flicks - you will LOVE "Life's A Beach"! A classic and kooky mix of kids who love to have fun, party on the beach, and get into crazy adventures. Creators Gary Eckerson and Mike Lopez, bring their love of pop culture, music, and fun, in a entertaining new comic book for fans of all ages! "Life's A Beach" will be returning to Northeast Comic Con in Hanover MA on March 4th & 5th with a few copies left of the Limited Edition Exclusive Collectors Cover featuring the King of Pop Culture himself! Pick up your copy and have it signed by the creators and Gary Sohmers!