Boston SouthCoast Comic Con in Hanover MA

Produced by the same team who brings you the
Northeast Comic Con
s, whose goal is 100% Fan Happiness, the event will include all the fun, entertainment and collectibles you have come to expect for the low admission and free parking that makes us proud to say "Guaranteed Not Boring."
There are many Fan Conventions to choose from in New England this summer – mucho celebrities, mucho cosplay contests, mucho friends, mucho vendors, and mucho choices – but, most of them are mucho expensive.
So why would we like you to consider Boston's SouthCoast Comic Con & Collectibles Extravaganza as an option for your summer fun plans?
Our admission is lowest for the quality of fun you receive. Saturday's advance purchase admission is only $15 ($20 at the door), and Sunday is only $12 advance purchase ($20 at the door) with a special $10 admission at 1:00 pm! Weekend Admission is only $20 advance purchase ($30 at the door) with FREE PARKING.
Admission includes Panels, Cosplay Contests, GameUnderground's Video Gaming, Starship Horizons Bridge Simulator, Live Music and Entertainment, shopping among the largest indoor selection of popular culture collectibles on display anywhere in New England this summer. And, you read it right, FREE PARKING.
Northeast Comic Con and SouthCoast Comic Con are produced by Gary Sohmers and the NECC Team for IMAGE LLC.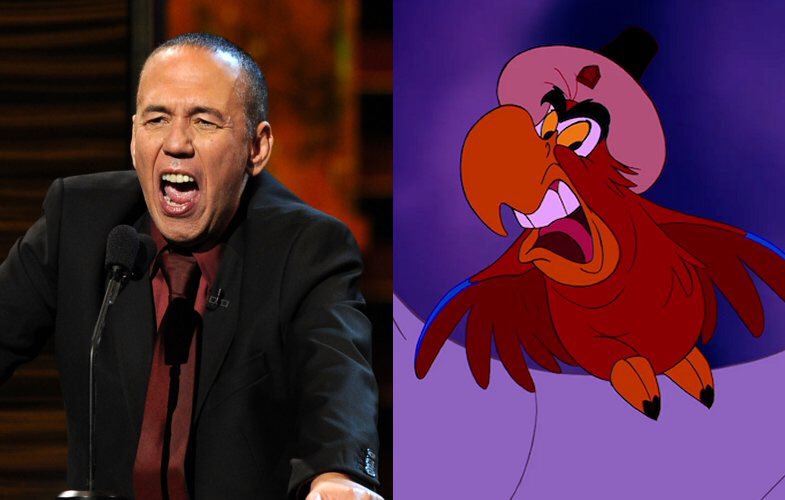 GILBERT GOTTFRIED
At the young age of 15, Gilbert began doing stand-up at open mike nights in New York City and, after a few short years, became known around town as "the comedian's comedian". After spending several years mastering the art of stand-up comedy, producers of the legendary NBC late-night comedy show, Saturday Night Live(1975), became aware of Gottfried and, in 1980, hired him as a cast member. It wasn't until a few years later when his true notoriety would begin when MTV hired him for a series of improvised and hilarious promos for the newly formed channel. This led to several television appearances on The Cosby Show (1984) and Late Night with David Letterman (1982). Gottfried's work in television soon led to roles in film. Most notable was his improvised scene as business manager "Sidney Bernstein" in the hit sequel, Beverly Hills Cop II(1987), for which the New York Daily News said that "Gilbert Gottfried steals the picture with a single scene". Aside from his glowing reputation in comedy clubs, Gottfried began to gain a reputation as the king of quirky roles in both movies and television. He appeared in such movies as Problem Child (1990), Problem Child 2 (1991), Look Who's Talking Too(1990) and The Adventures of Ford Fairlane (1990). He was also the host of the very popular late night movie series, Up All Night (1989). After his stellar performance as the wise cracking parrot, "Iago", in the Disney classic, Aladdin (1992), Gottfried became one of the most recognizable voice-over talents. His signature voice can be heard in several commercials, cartoons and movies, including the frustrated duck in the AFLAC Insurance commercials. Gottfried also is the voice of "Digit" in the long- running PBS Series, Cyberchase (2002), and voiced characters in "Family Guy," Lego Movies and Video Games as Mr. Mxyzptlk, Krang SubPrime on "Teenage Mutant Ninja Turtles" and Dr. Bender on "Fairly Odd Parents" among many other appearances. Gottfried has been a regular on the new Hollywood Squares (1998) and is a frequent guest on The Tonight Show with Jay Leno (1992) and Howard Stern on Demand (2005). Gottfried recently appeared in the hit comedy documentary, The Aristocrats (2005), with Entertainment Weekly saying that "out of the 101 comedians who appear on screen, no one is funnier – or more disgusting – than Gilbert Gottfried". "Gilbert Gottfried Dirty Jokes" was recently released on both DVD and CD, featuring 50 non-stop minutes of Gottfried telling the funniest and filthiest jokes, ever. The show was filmed live at the Gotham Comedy Club in New York City. Also featured on the DVD are some of the funniest bonus features ever, including wild stories, indignant ranting and celebrity impressions that will leave viewers crying for more. For this live performance, Gottfried puts aside political correctness and fires an onslaught of jokes that know no boundaries. At the end of the show, Gottfried tells what is known among comedians as the "Dirtiest Joke of All Time", which is also the basis for The Aristocrats (2005). Gottfried is one of the most sought-after comedians, and regularly performs live to sold-out audiences across North America. Northeast ComicCon & Collectibles Extravaganza will be open Friday March 15 from 4:00 – 8:00 pm, Saturday March 16 from 10:00 am til 6:00 pm and Sunday March 17 from 10:00 am till 5:00 pm. Gilbert Gottfried will be appearing to meet fans and sign autographs during those hours with appropriate breaks, including a Q&A on Saturday afternoon. Gilbert will be leaving by 3:00 pm on Sunday. There is a VIP Package available that include (1) Standard Autograph, (1) selfie photo op with Gilbert using attendee's camera/phone, (1) weekend admission with VIP access, a reserved seat at the Saturday Q&A and a special laminated pass, limited to only 50 available while supply lasts. Individual prices for Gilbert autograph is only $30 on a photo he provides or a fan provided standard item, and $20 for a selfie photo op.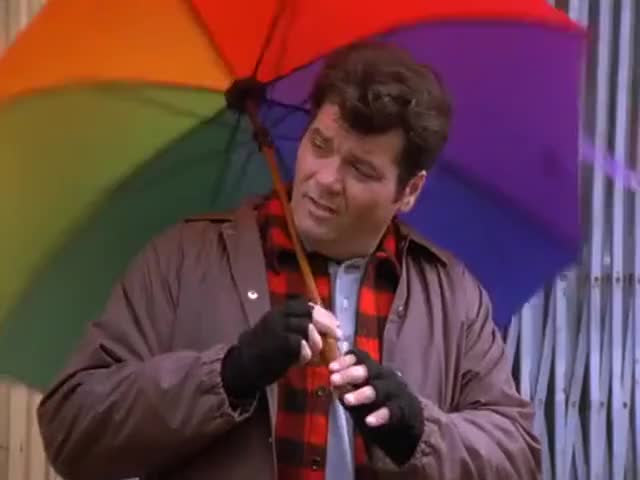 TONY V
Tony V is famous as the Umbrella Guy on Seinfeld, the guy in the gorilla suit from the American Tourister ads and for numerous dramatic and comedic appearance on TV shows such as Conan O'Brian, Boston Common and Dr. Katz, and in movies such as Celtic Pride, Shakes The Clown and One Crazy Summer. Tony also co-hosts a podcast "Two Boston Guys Whack Up a Pie" with Jimmy Dunn. Performing Saturday Nov. 24 at the TV Stars of Comedy show at 7:00 pm.
FRANK SANTORELLI
Frank Santorelli is best known for playing the recurring role of "Georgie the Bartender" in The Sopranos and starring in numerous movies, including "No Reservations," "Meet the Parents" and "Crooked Lines." Performing Saturday Nov. 24 at the TV Stars of Comedy show at 7:00 pm.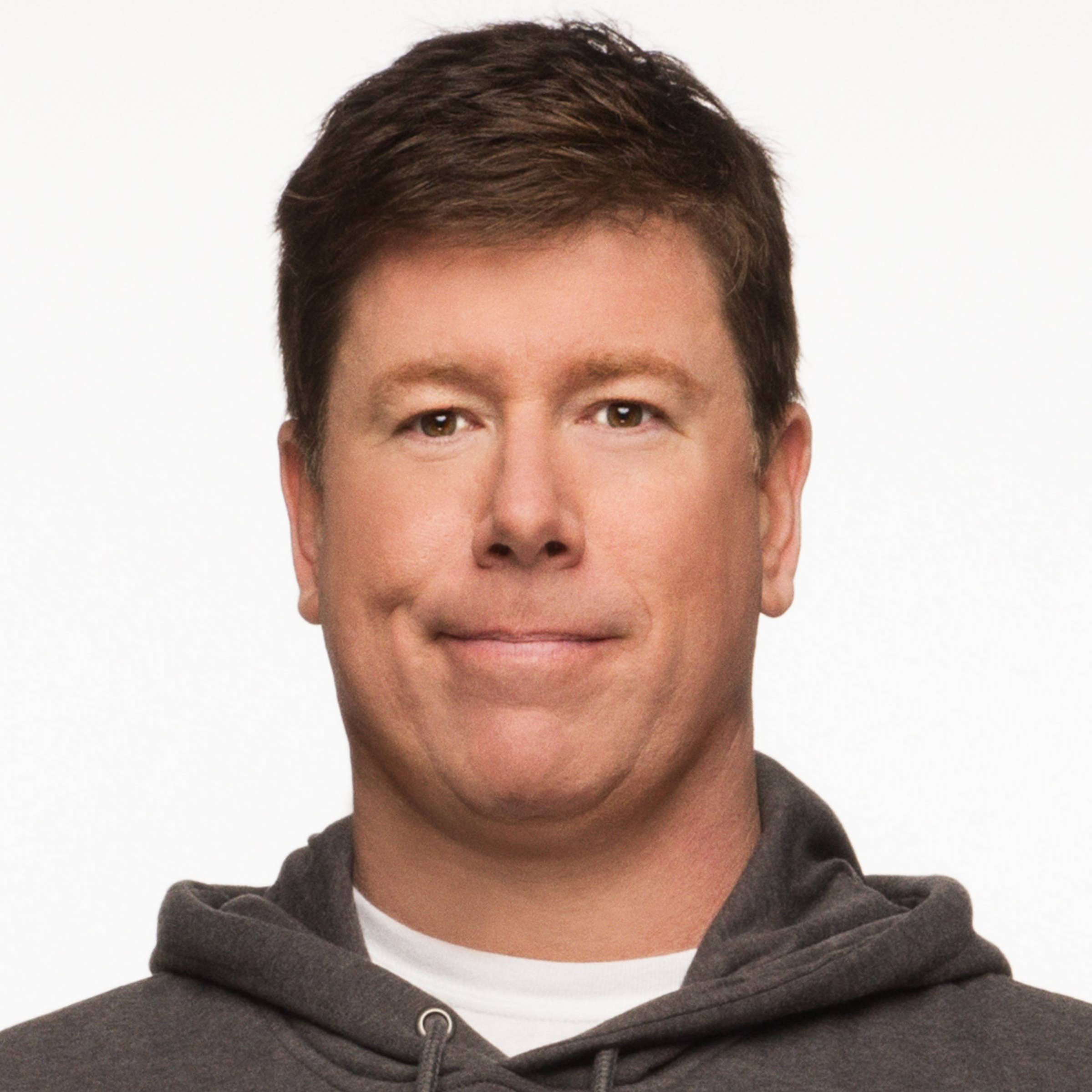 JIMMY DUNN
Jimmy Dunn, actor and comedian who is most recognized from the CBS sitcom, The McCarthys, where he co-starred as Sean McCarthy. Jimmy has also appeared on The Late Show with David Letterman, CONAN, and Comics Come Home with Denis Leary. Boston Sports fans know Jimmy from his many appearances on NESN, (The New England Sports Network) when he was the co-host of Fan Attic. Performing Saturday Nov. 24 at the TV Stars of Comedy show at 7:00 pm.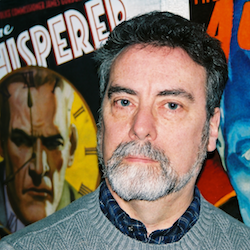 WILL MURRAY
Will Murray is the author of more than 70 novels, including 20 posthumous Doc Savage collaborations with Lester Dent under the name Kenneth Robeson, as well as 40 entries in the long-running Destroyer series. He has pitted the Man of Bronze against King Kong in Skull Island and teamed him up with The Shadow in The Sinister Shadow and Empire of Doom. His first Tarzan novel is titled Return to Pal-ul-don. His second is King Kong vs. Tarzan, a project first envisioned by film producer Merian C. Cooper back in 1935. Other Murray novels star Nick Fury, Agent of S.H.I.E.L.D., Mack Bolan and the Martians of the Mars Attacks! franchise. For various anthologies, Murray has written the adventures of such classic characters as Superman, Batman, Wonder Woman, Spider-Man, Ant-Man, The Hulk, The Spider, The Avenger, The Green Hornet, Sherlock Holmes, Cthulhu, Herbert West, Honey West, The Secret 6, Sky Captain and Lee Falk¹s immortal Ghost Who Walks, The Phantom. He also contributed to the Planet of the Apes franchise and co-created The Unbeatable SquirrelGirl for Marvel Comics with Jack Kirby.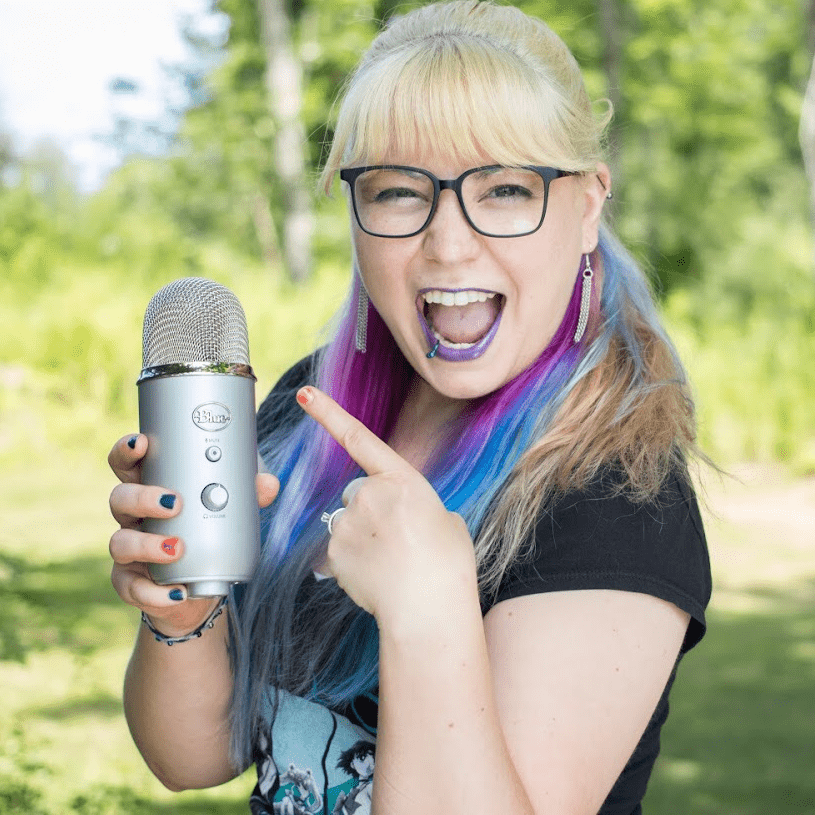 JESSICA RAINVILLE
You have heard Jessica Rainville in various voice over roles such as Fate, Huntress, FlapJackie, and several other characters on the hit YouTube channel NewScapePro Fortnite Shorts with half a million subscribers! She is a reporter for Paranormal 13 News as seen on Hot Rock TV, Galaxy Global Network, Comcast, Apple TV, Amazon Fire, and more. Jessica is a producer, writer, and voice actor for CHRIS Podcast, has been the announcer for Heluva Good! Dip, Starbucks, Runway Fashion Exchange, featured on NH Chronicle, Charlie in Charlie's Mailbox and Crystal in Waterguns & Rainbows for Modern Audio Drama Podcasts, Pandora, Apple Podcasts, Stitcher, Google Play, an on air DJ for IHeartMedia. Some of the other notable VOs I've done are: Starbucks, Heluva Good! Dip, I've been on Pandora, producer and creator of CHRIS Podcast, Charlie in Charlie's Mailbox for Modern Audio Drama, Crystal in Waterguns & Rainbows for Modern Audio Drama (on Apple Podcasts, Stitcher, and Google Play). Charlie's Mailbox was in the top 100 downloads in the media and arts category on Apple Podcasts as well. I was seen on NH Chronicle with Modern Audio Drama as well, discussing Audio Dramas.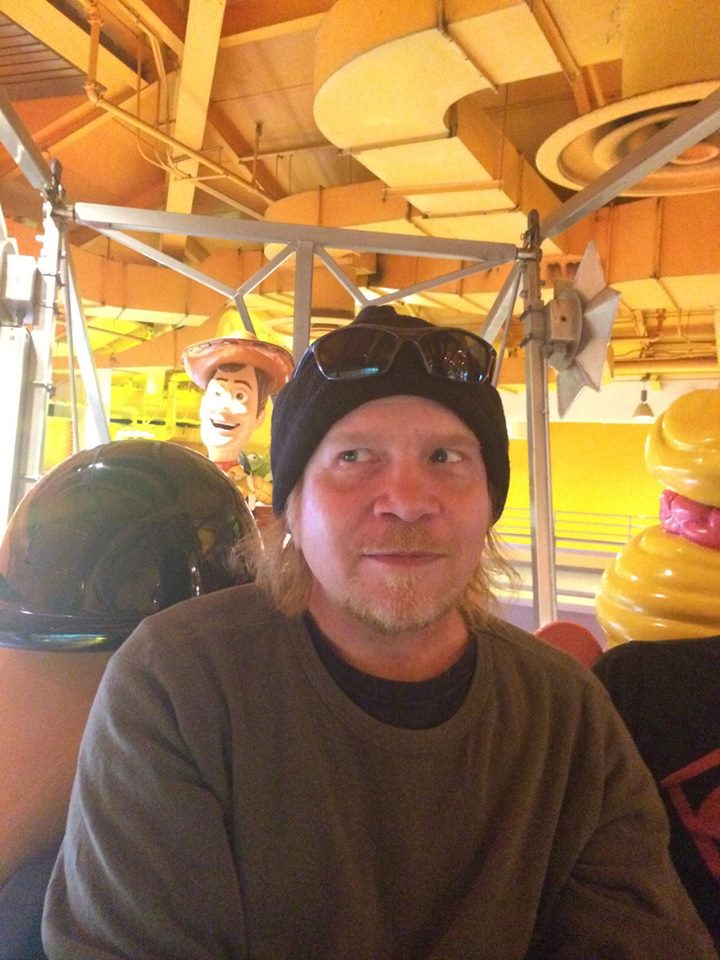 PETER BERNARD
Peter Bernard is creator of an entire stable of imaginary cartoon rock bands, including Those American Girls. He also writes and reads the Scary Stories NYC podcast and internet video show. Peter will be shooting segments at the convention for Debbie American's new cartoon talk show, which will co-star YOU!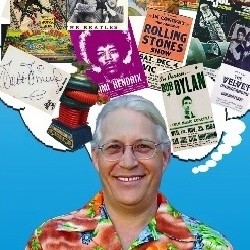 GARY SOHMERS
Gary appeared on "Antiques Roadshow" as an appraiser of Pop Culture, Toys, Collectibles and Memorabilia for 13 seasons and hosts his radio program "Calling All Collectors." Gary will be doing free verbal appraisals of collectibles at the show.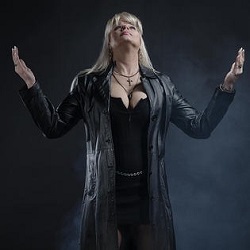 KADROLSHA ONA
Boston SouthCoast Comic Con in Hanover MA